Culture & Lifestyle
Published May 19, 2021
Suit Up Like Your Favorite Super Hero with All-New Avengers Campus Merchandise
Snag some all-new WEB Tech, plus so much more!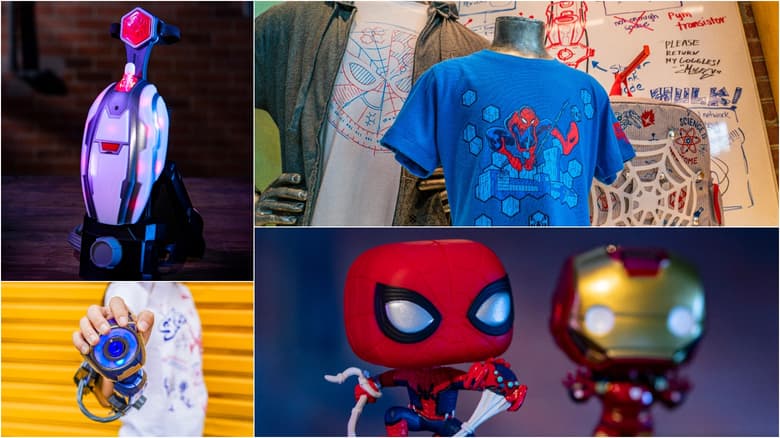 Gearing up for an adventure? If you're looking to embrace your inner Super Hero, look no further than the brand-new items out of Avengers Campus! No matter how big or small the mission, there's something available for every recruit, including exciting new Web Tech.
Plus, if you don't want to wait until the opening of Avengers Campus on June 4, guests can visit the Disneyland Resort Backlot Premiere Shop, which will feature new products from Avengers Campus, along with Disney+ and Super Hero products starting on May 29. Be some of the first to pick up these new items, before they arrive WEB Suppliers and the Campus Supply Pod inside the new land.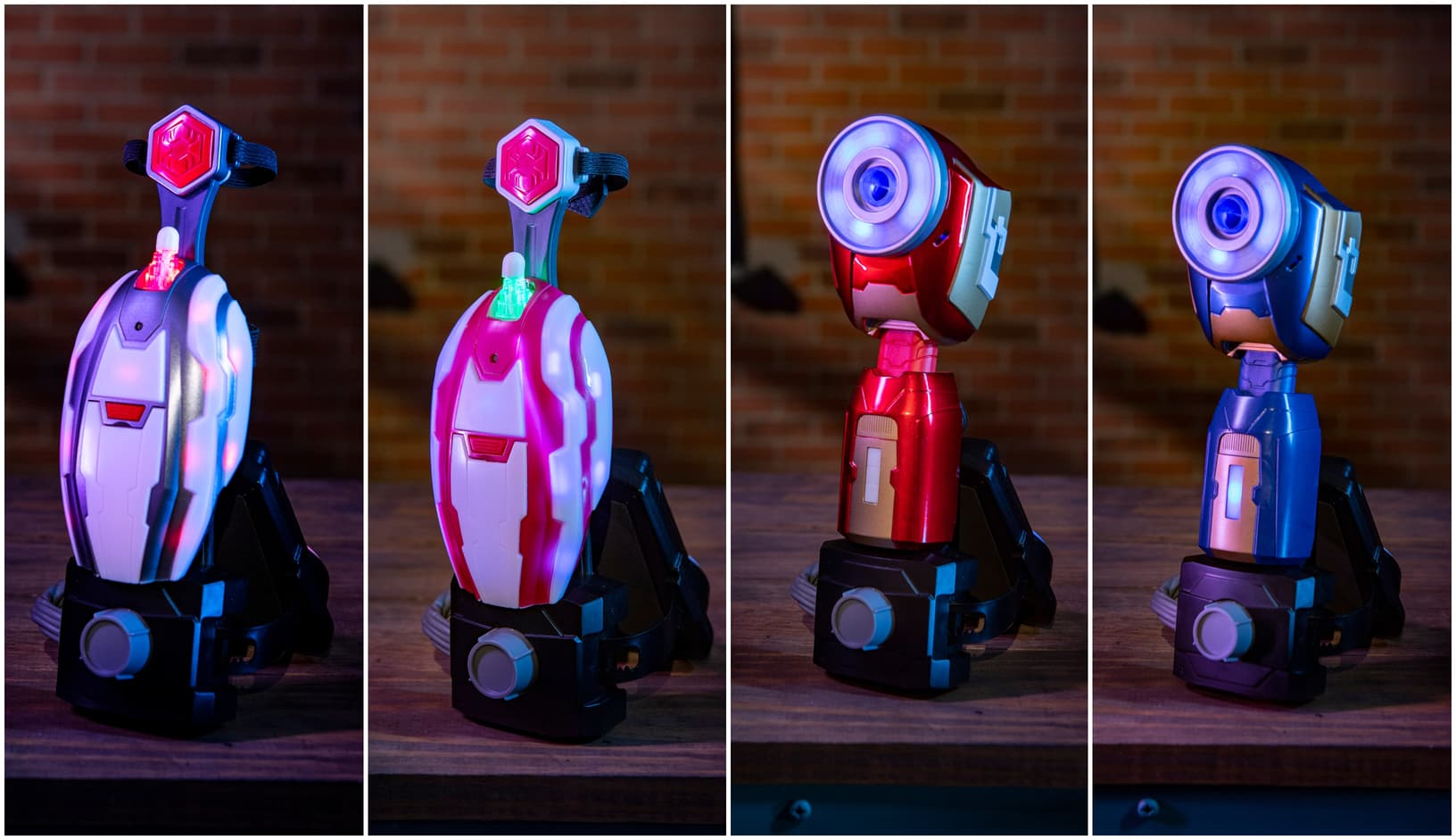 And, you won't just be able to don some of the items coming out of Avengers Campus, but actually put them to use inside the land! New WEB Tech accessories can actually be customized for thrilling experiences aboard WEB SLINGERS: A Spider-Man Adventure. Gear up, find your OWN powers, and get a different experience aboard the attraction!
Guest can pick up a WEB Power Band, which features an attraction mode that unlocks multi-fire webs aboard WEB SLINGERS: A Spider-Man Adventure to personalize the gameplay for a cool, new experience on the attraction. Discover your own powers and add on WEB Tech inspired by some favorite Super Heroes including Spider-Man, Ghost-Spider, Iron Man, and Rescue to your WEB Power Bands.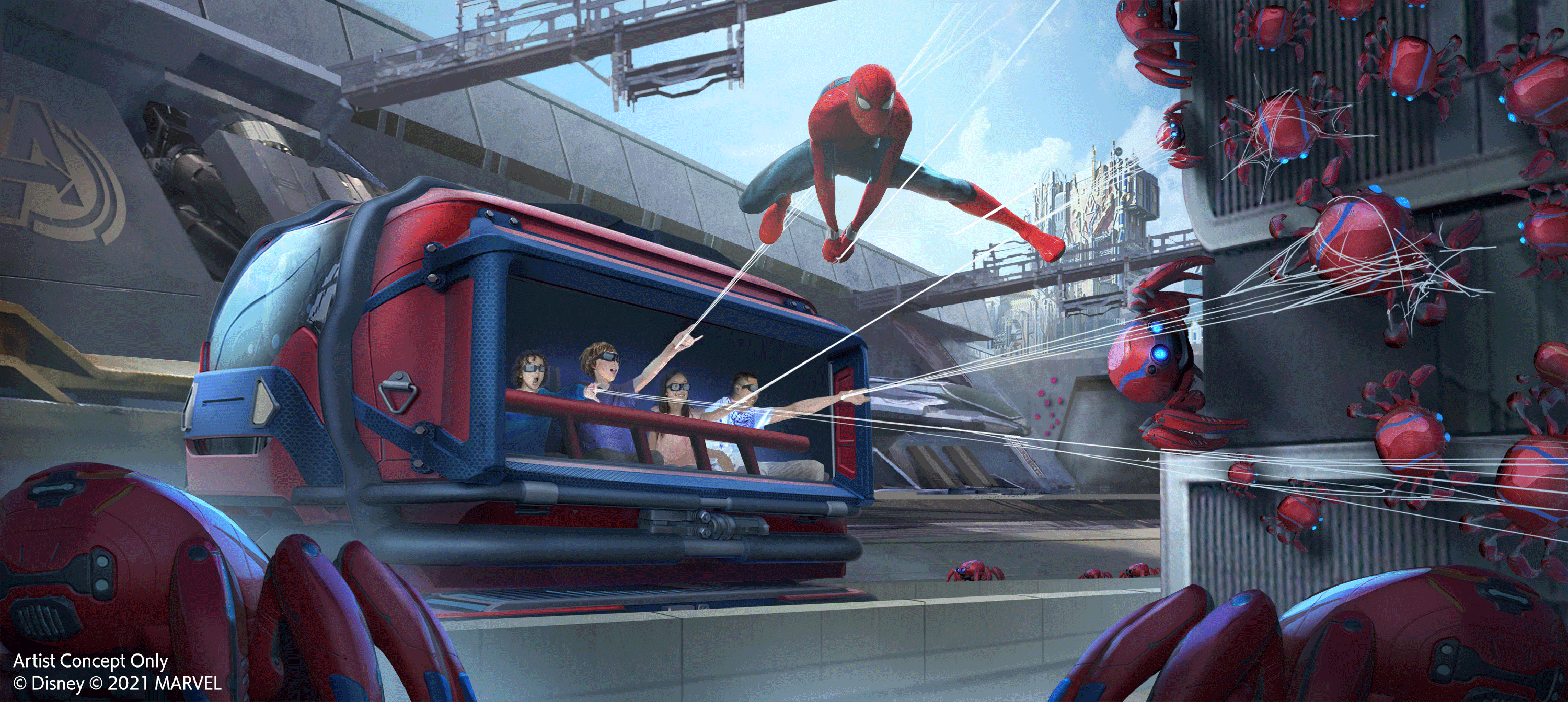 With one of the WEB Power Bands, powers on the attraction will change to those inspired by these heroes — like Spider-Man and Ghost Spider using electro-dynamic webs, and at home, they feature lights, sounds, projections, and webs that eject and retract. As for Iron Man and Rescue, the powers change to repulsor blasts on the attraction, while at home they also light up and blast air while you practice your repulsor powers with training spheres.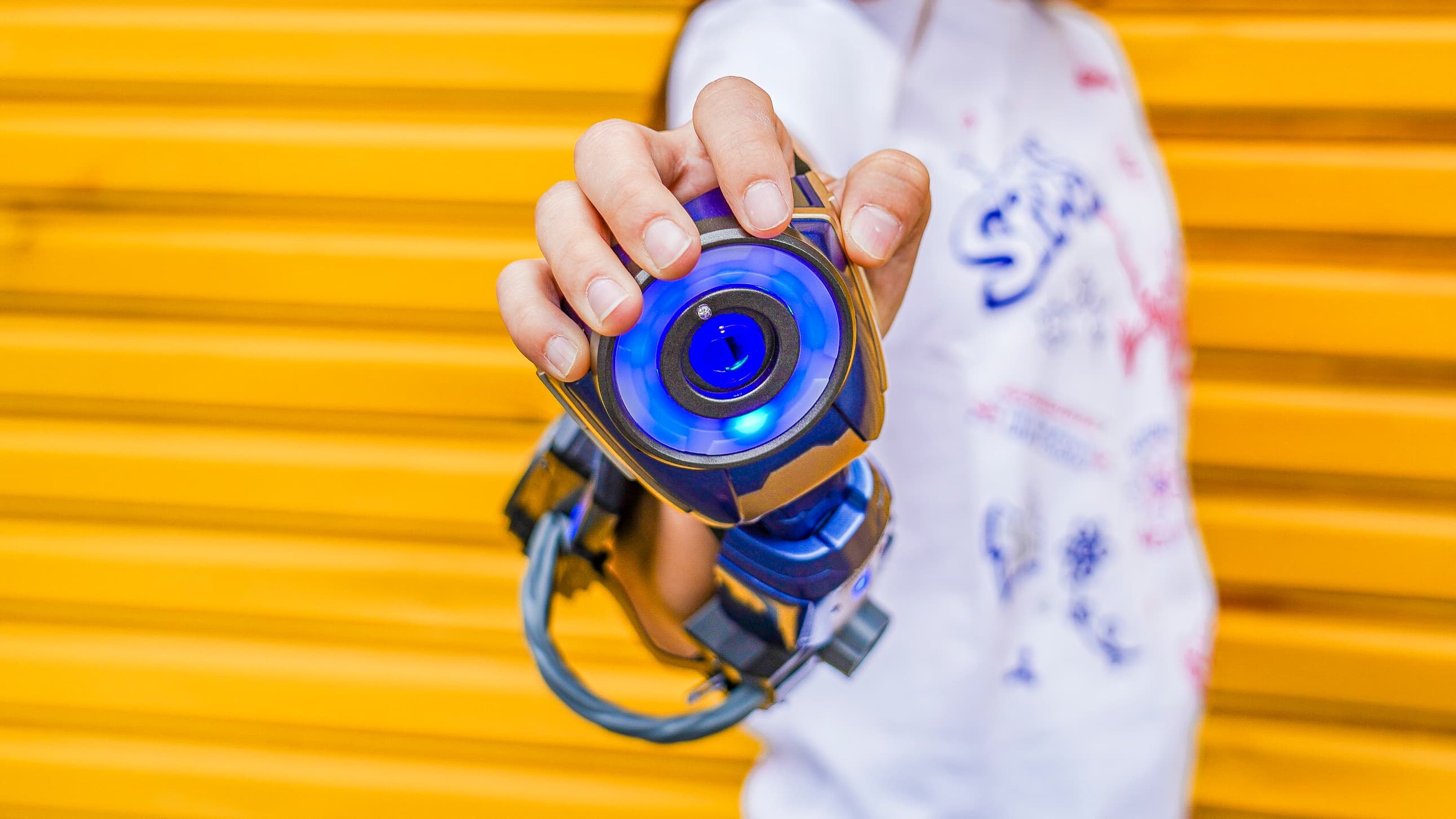 Now that the day has been saved, there's more items to discover in Avengers Campus! Every Super Hero needs a friendly sidekick to help protect the neighborhood, and Spider-Bots place YOU in the driver's seat. Command your Spider-Bot and battle opponents, with programmed combat and defensive abilities.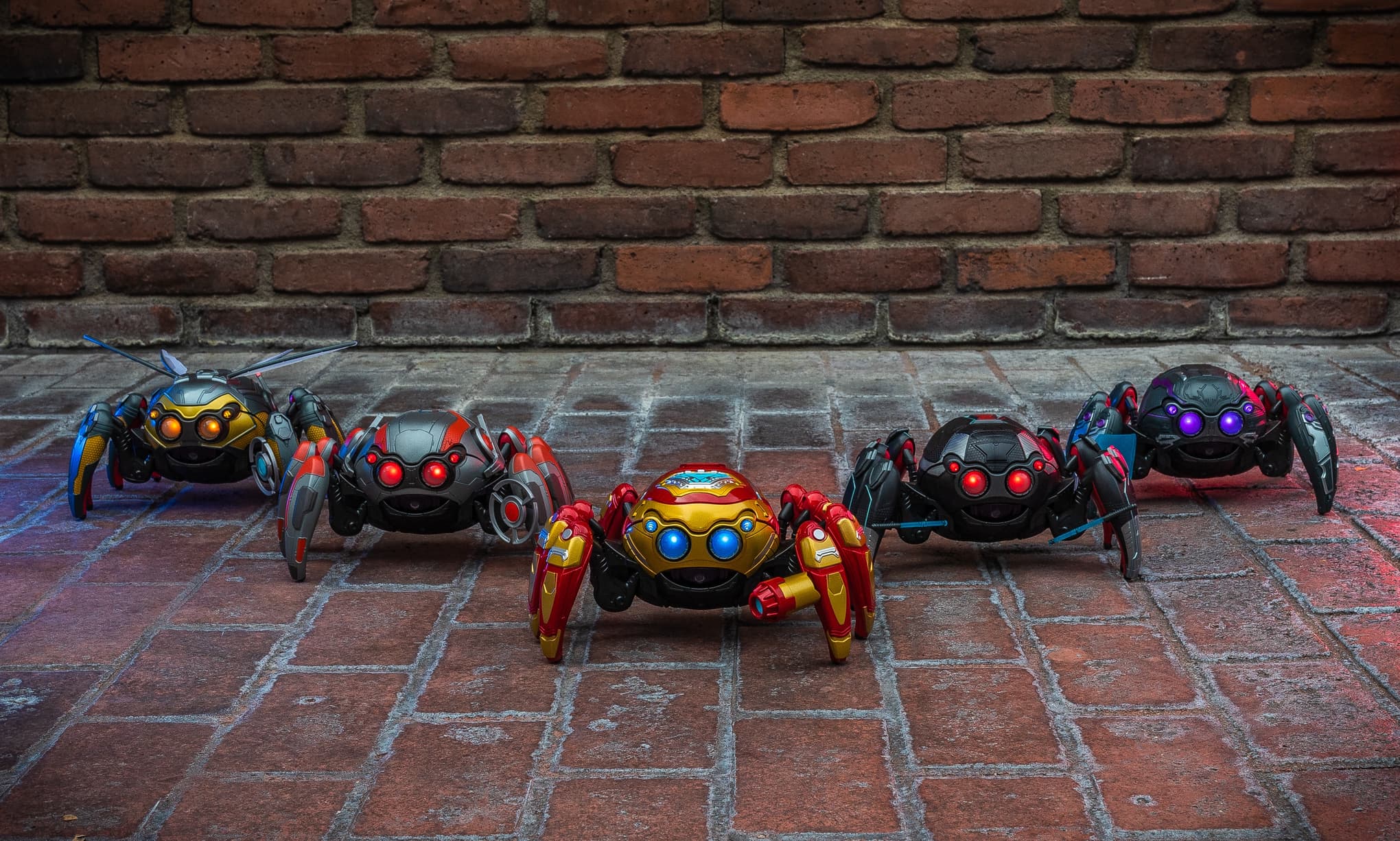 Additionally, tactile upgrades are available for the Spider-Bots, changing the overall appearance and enhance your Spider-Bot's battle capabilities. These tactical upgrades are inspired by Iron Man, Black Widow, Black Panther and even Ant-Man, The Wasp, and stay tuned for more!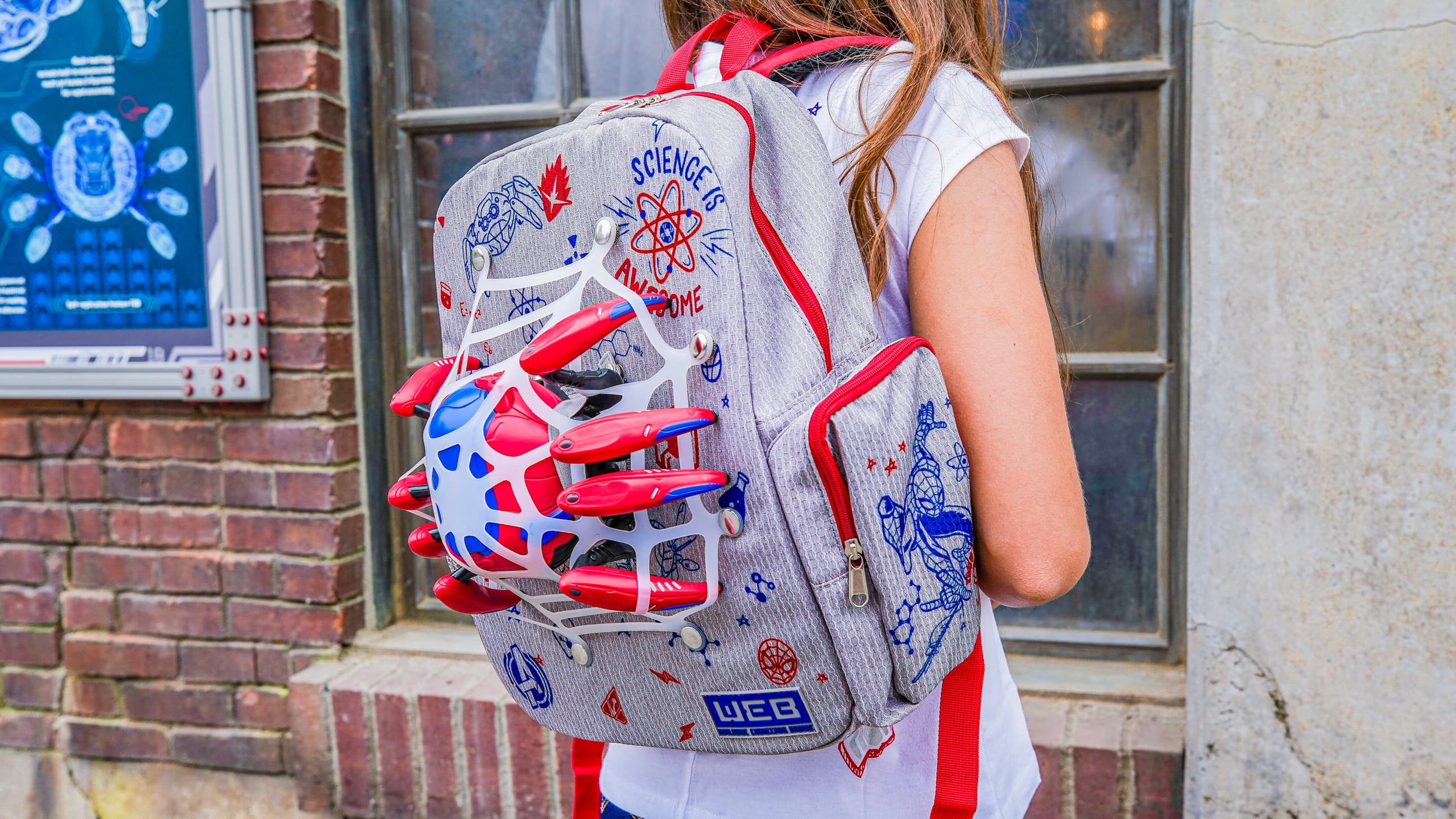 And when it's time to pack up all heroic deeds for the day, a backpack with a special web-mesh is perfect for taking the Spider-Bots on the go.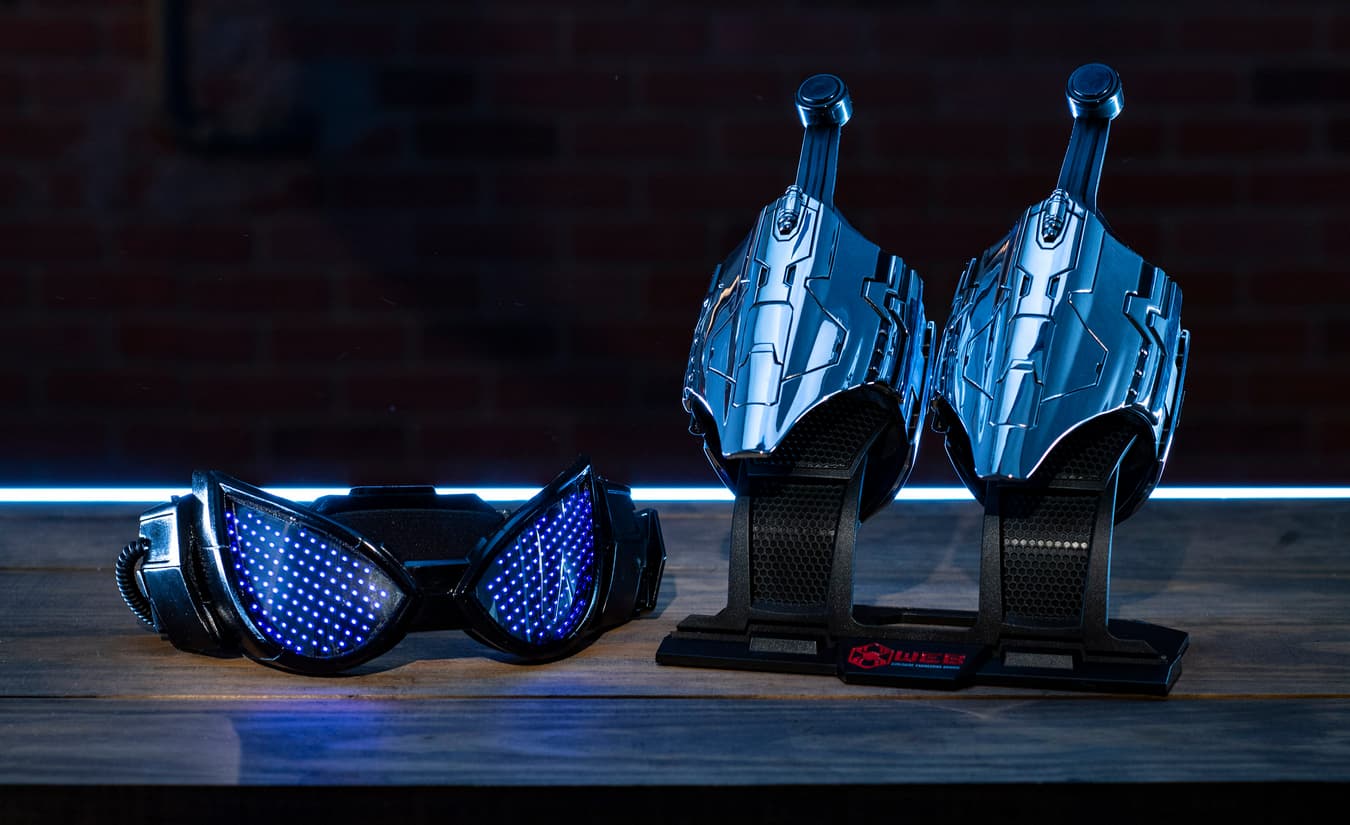 For anyone wanting to look like the web-slinger himself, stylist goggles are inspired by his iconic look, with 17 unique expressions that come to life digitally — perfect for both day and night! Then, take your Spider-Man look to the next level with these authentic web-shooters featuring lights, sounds, and even a display for when they're not being used to save the day.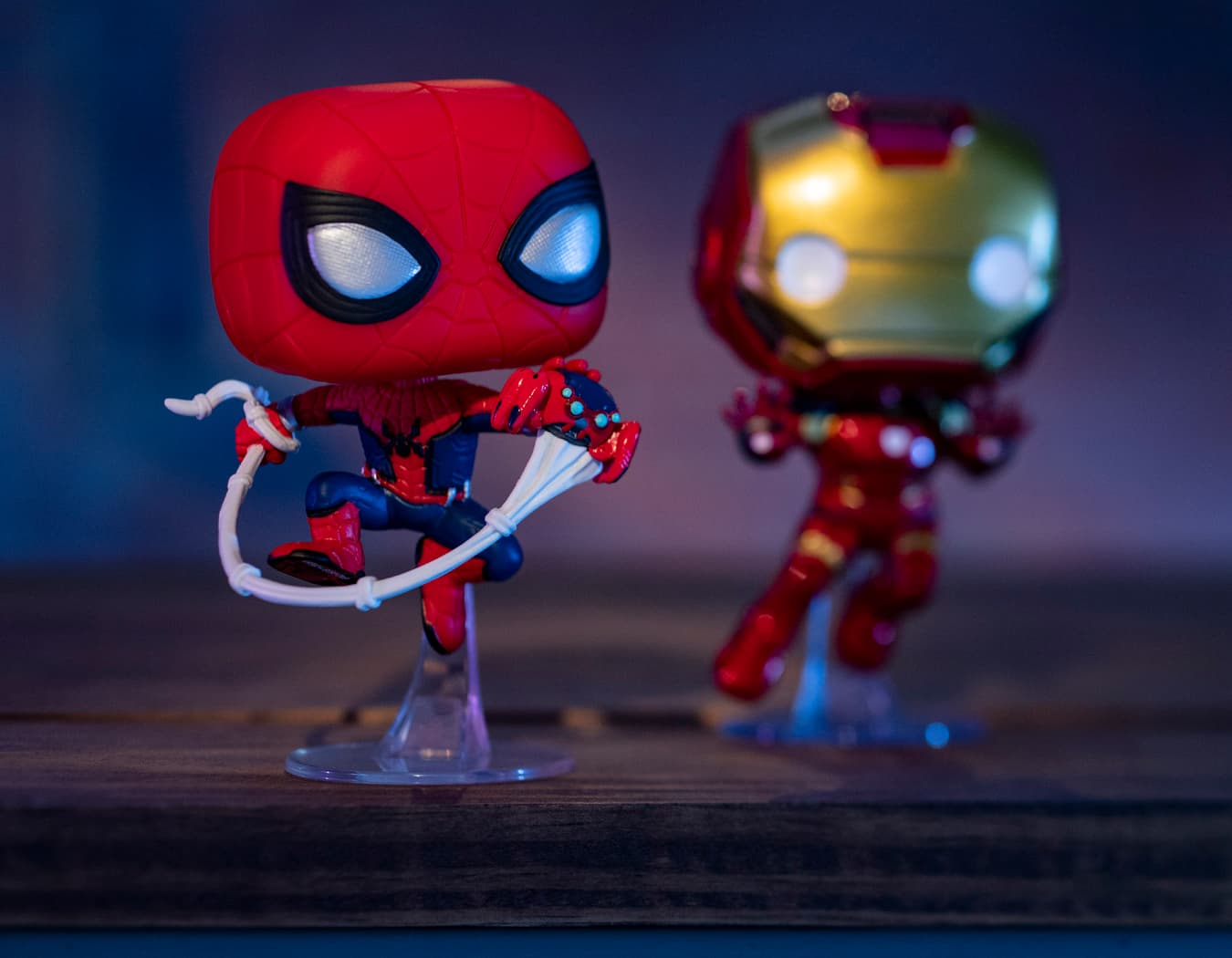 Avengers Campus also features two brand new Funko Pops!, for both Spider-Man and Tony Stark. (And yes, Spidey's Pop! features a little Spider-Bot, too!)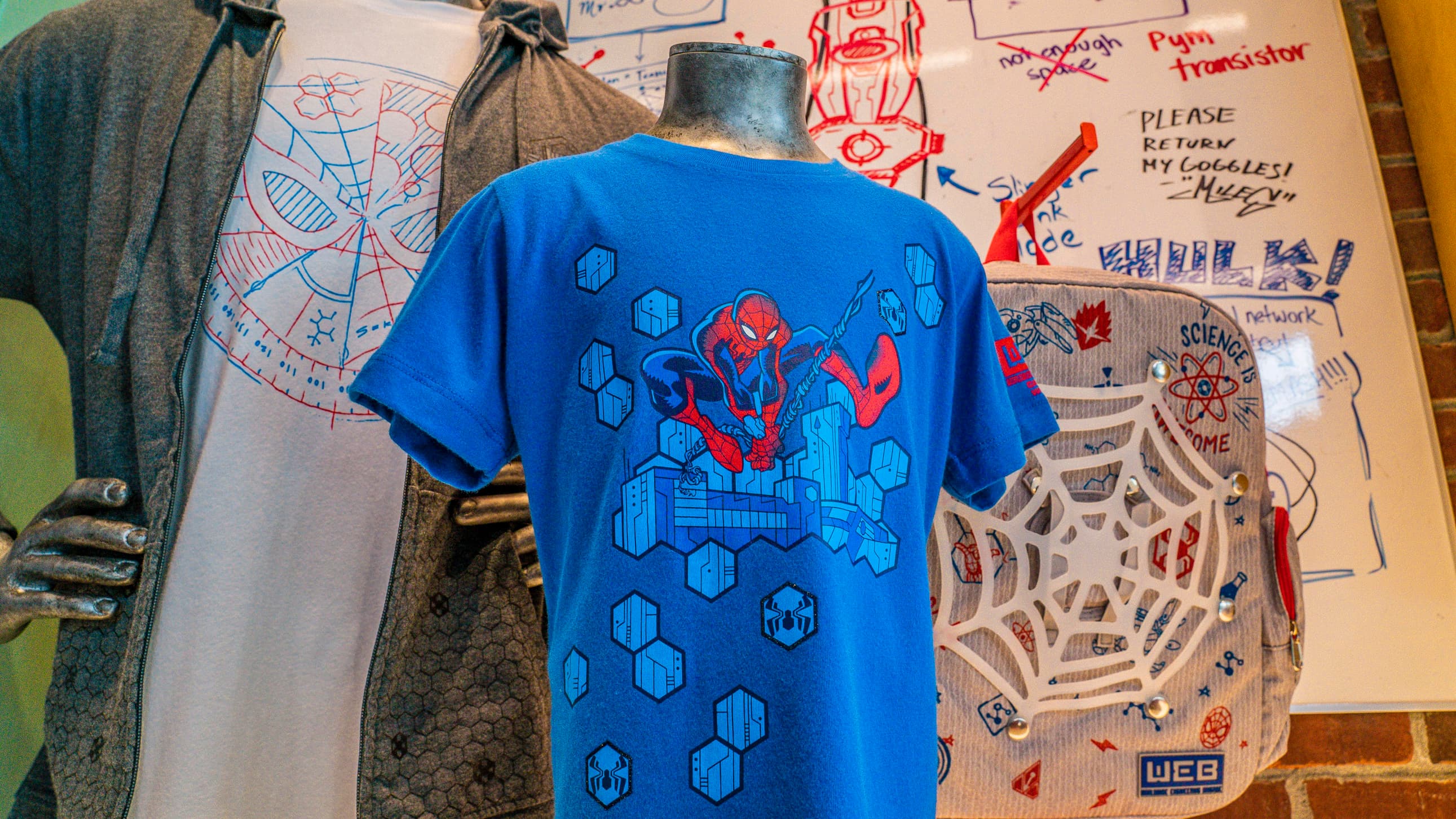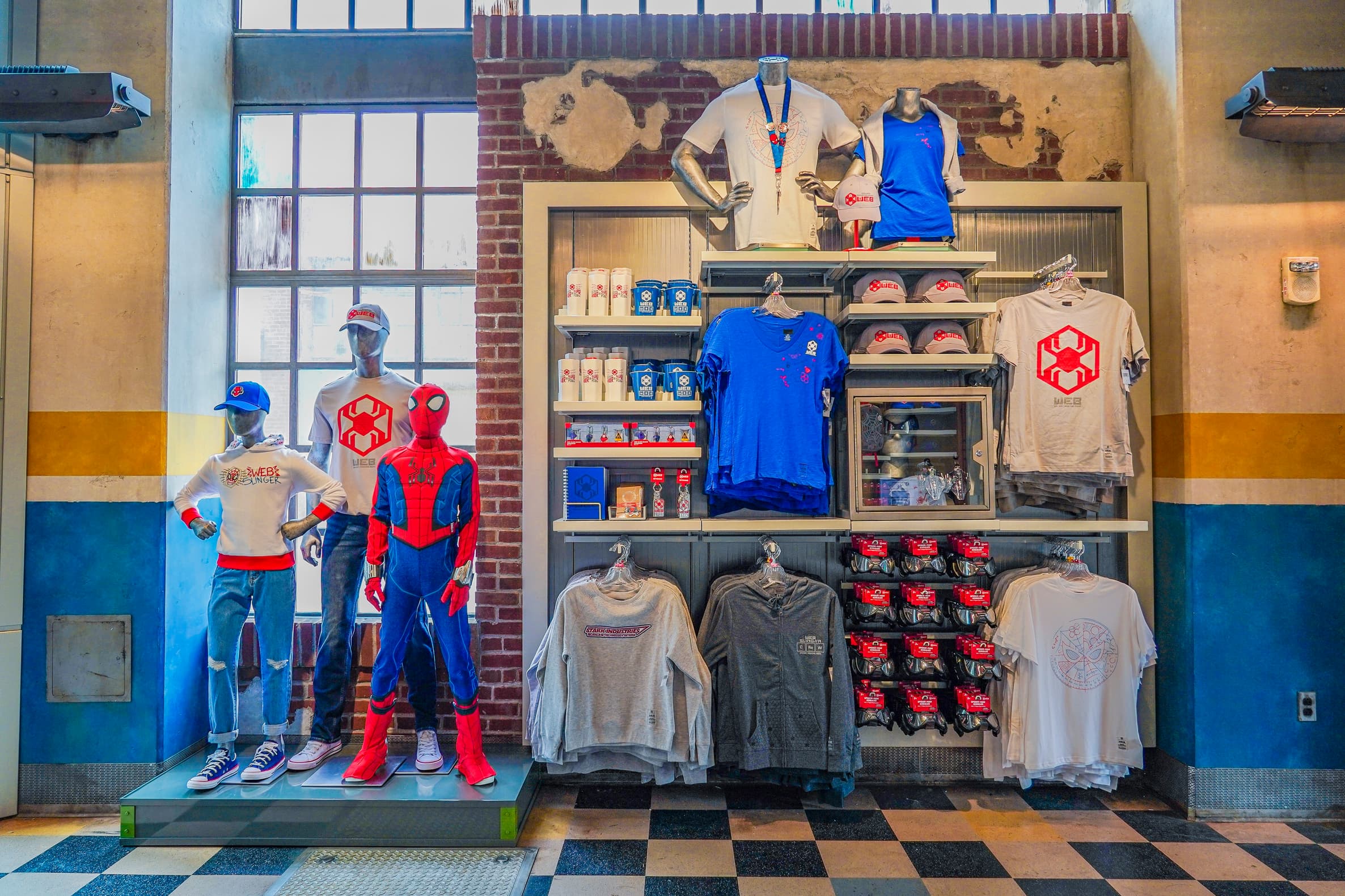 Additionally, power up at the Campus Supply Pod with official Avengers Campus gear. The Campus Supply Pod carries an assortment of attire featuring the Avengers Campus logo and other gear including Avengers Campus t-shirts, a fleece hoodie, and even a deluxe figurine set featuring some favorite Avengers.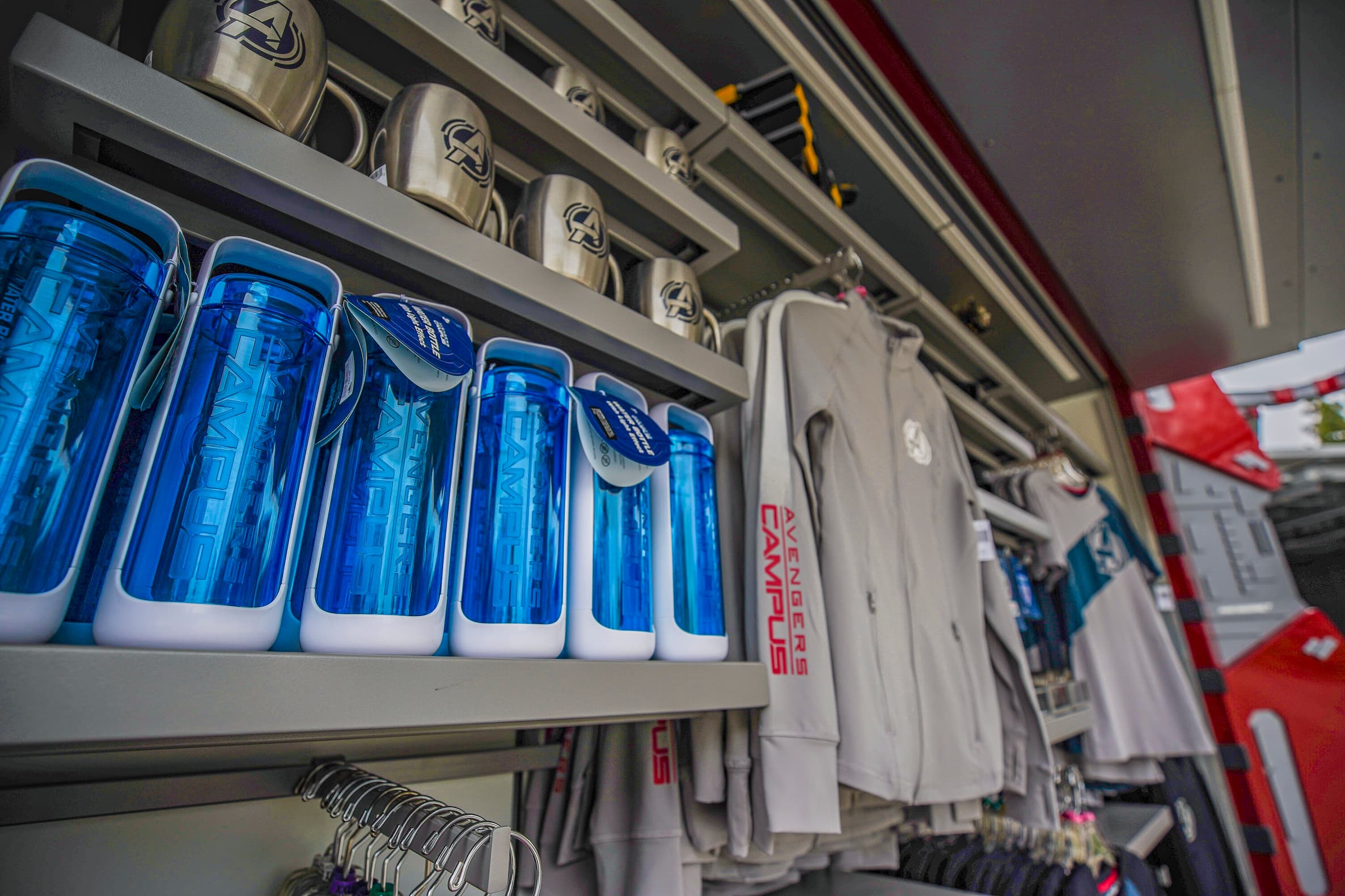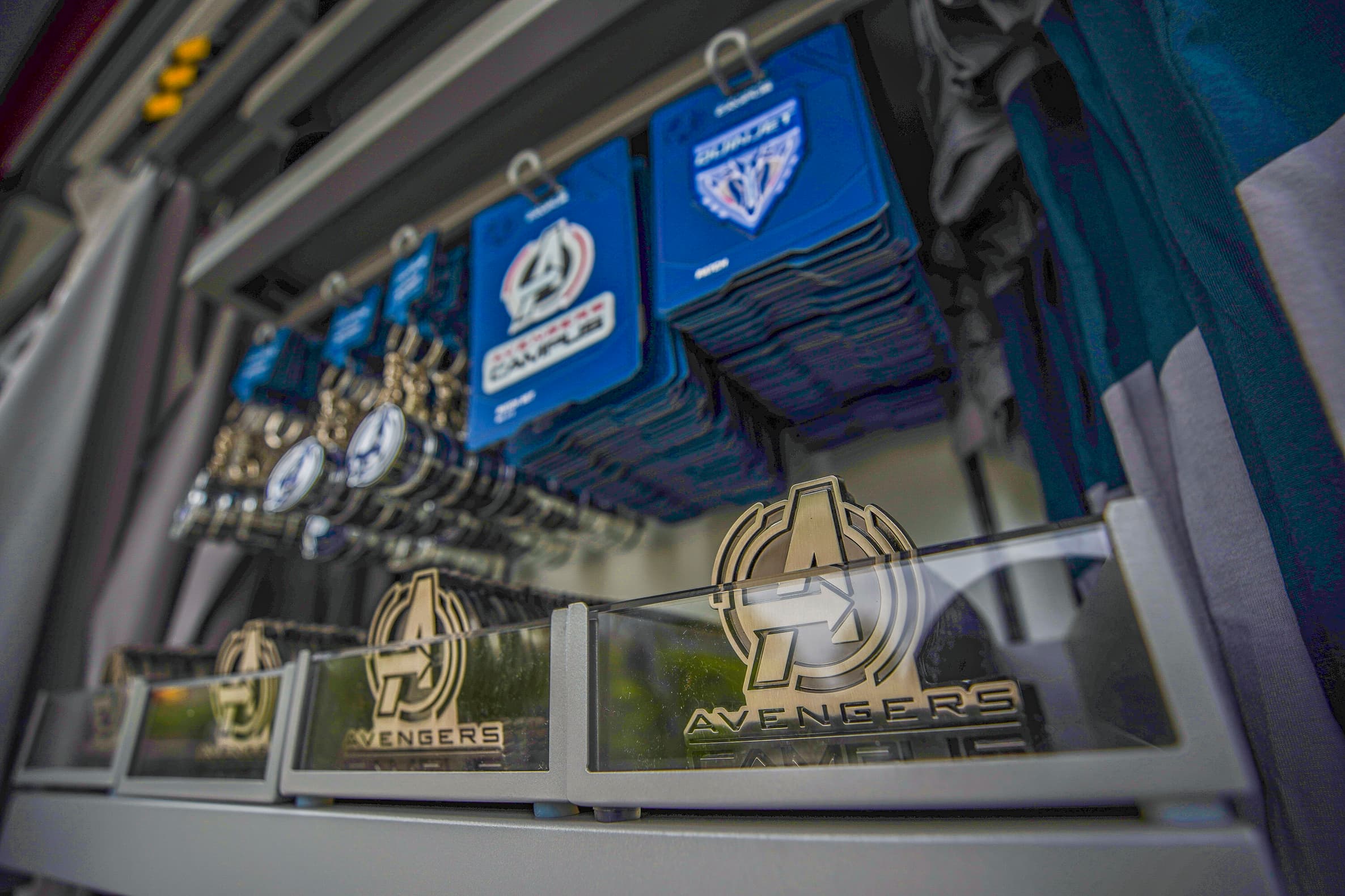 The Hype Box
Can't-miss news and updates from across the Marvel Universe!