Culture & Lifestyle
Published August 24, 2018
Celebrate National Waffle Day and Dove Cameron's 'Born Ready' Single with Ghost-Spider Waffles
Here's a 'Marvel Rising'-inspired recipe that combines two of our favorite things!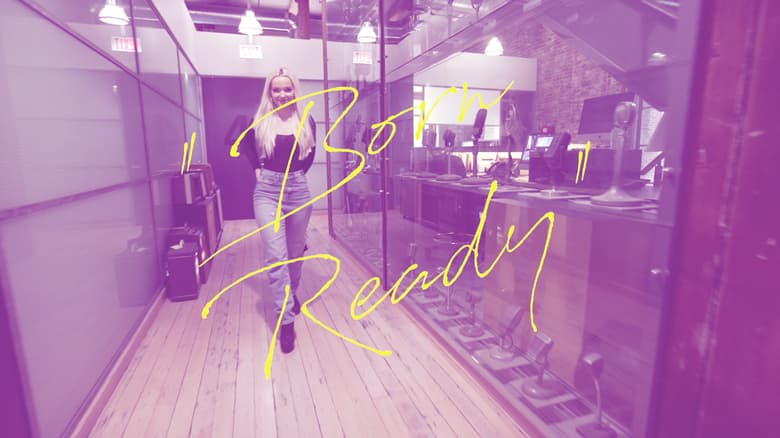 Two important things are happening/happened today. First, Dove Cameron dropped her latest single, "Born Ready," the theme song for this fall's animated full-feature release, "Marvel Rising: Secret Warriors!" (If you haven't listened to it 100x already, what kind of stan are you? Go do it now! I'll be right here waiting for you.) Second, it's National Waffle Day - a day honoring warm, fluffy perfection. We couldn't think of a better way to bring joy to this summer Friday than making Ghost-Spider Waffles marrying our love of waffles, Dove (the Gwen Stacy of our hearts), and Marvel Rising!
The talented Jenn Fujikawa (@justjenn) is back with another "Marvel Rising"-inspired recipe for us! We recommend making these Ghost-Spider Waffles with "Born Ready" on repeat!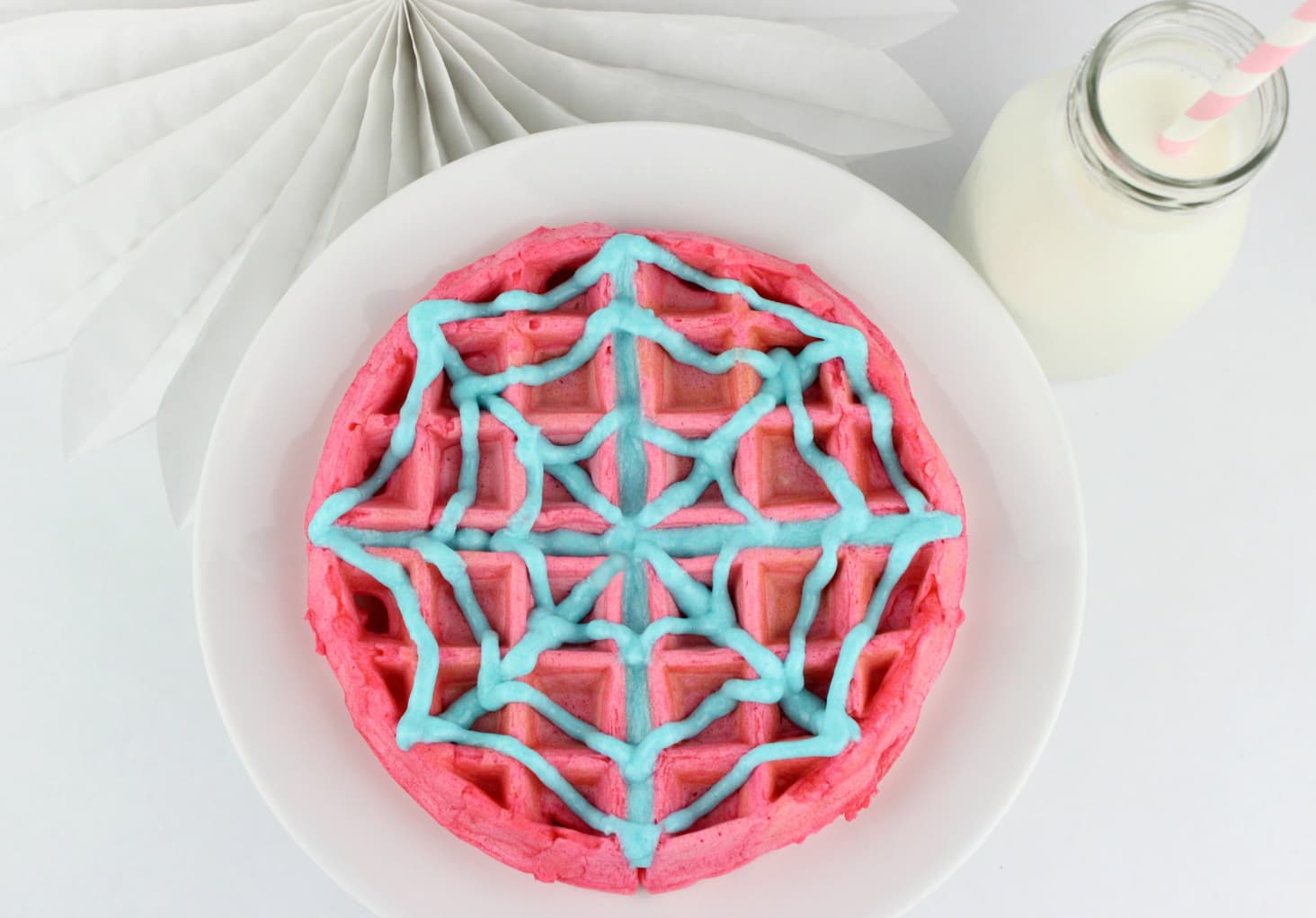 Ghost-Spider Waffles
Recipe by Jenn Fujikawa (@justjenn)
Icing Ingredients:
4 tbsp (or ¼ stick) unsalted butter, softened
1 ½ cups powdered sugar
¼ cup heavy cream, more as needed
Light Blue food gel dye
Pinch of salt
Waffle Ingredients:
2 cups all-purpose flour
2 cups whole milk
2 eggs
2 tbsp butter, melted
2 tbsp sugar
2 ½ tsp baking powder
½ tsp vanilla extract
Pink food gel dye
Non-stick spray
Pinch of salt
Directions:
Icing: Use a handheld mixer to mix the softened butter, powdered sugar, salt, and heavy cream. Add more cream if necessary to get a piping consistency. Stir in the Light Blue food gel dye. Set aside.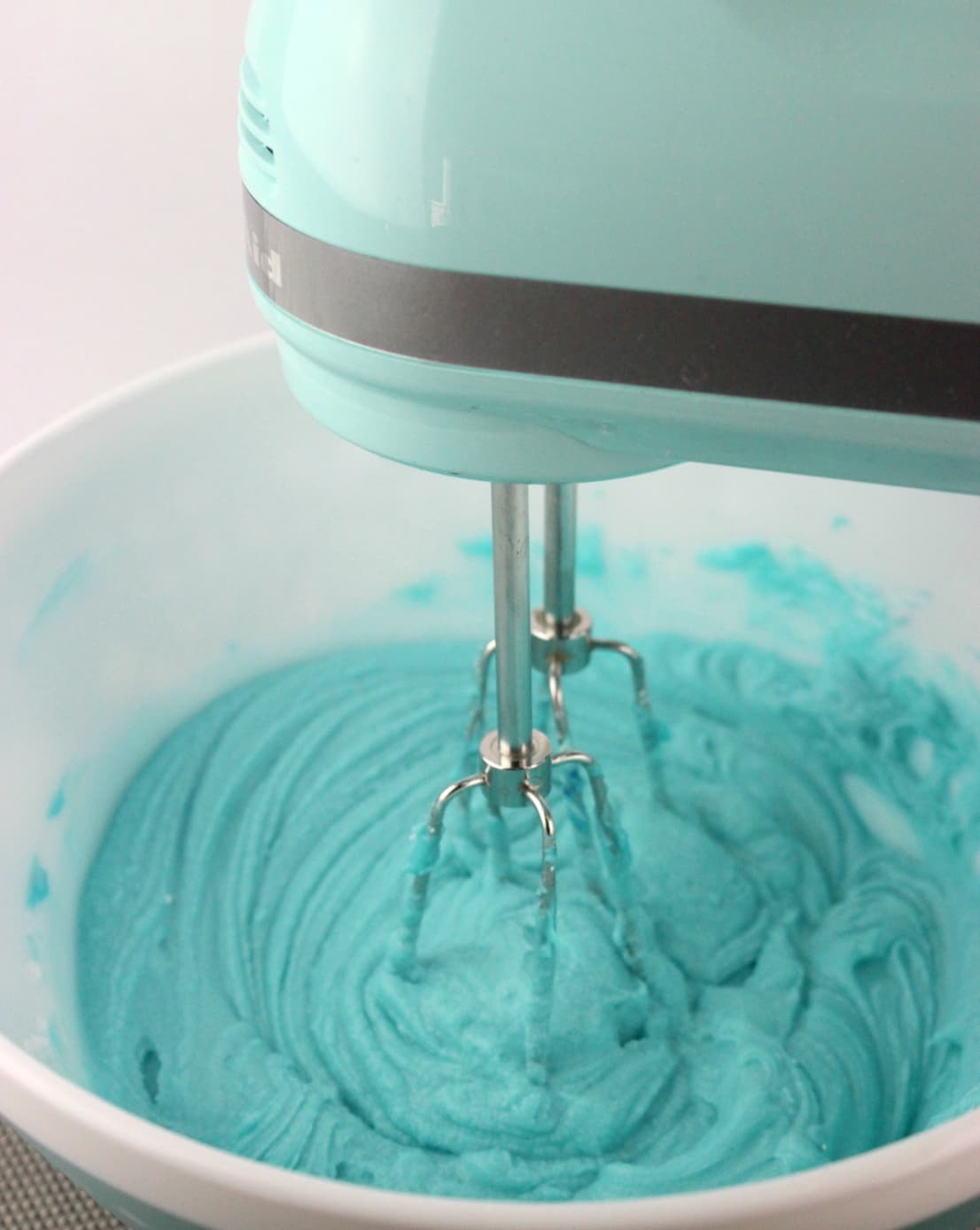 Prep the waffle iron by greasing generously with non-stick spray.
 
In a bowl, whisk together the all-purpose flour, sugar, baking powder and salt.
 
Make a well in the center of the dry ingredients. Then add the milk, eggs, melted butter, and vanilla extract. Stir in the Pink food gel dye.
 
Pour the waffle batter into the prepped waffle maker and cook until crisp.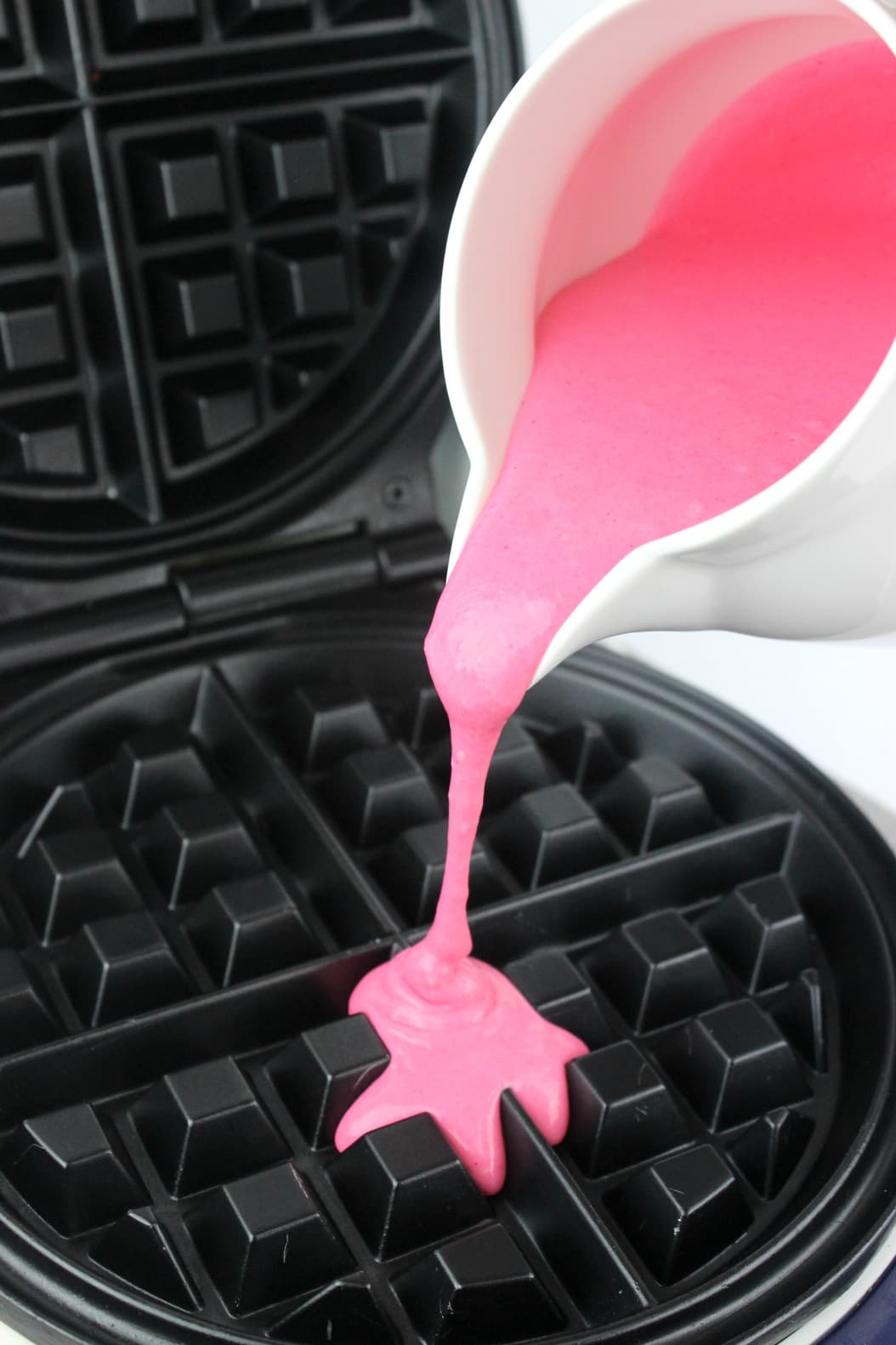 Pour the icing into a piping bag and pipe a spider-web shape onto the top of the waffles.
 
Serve.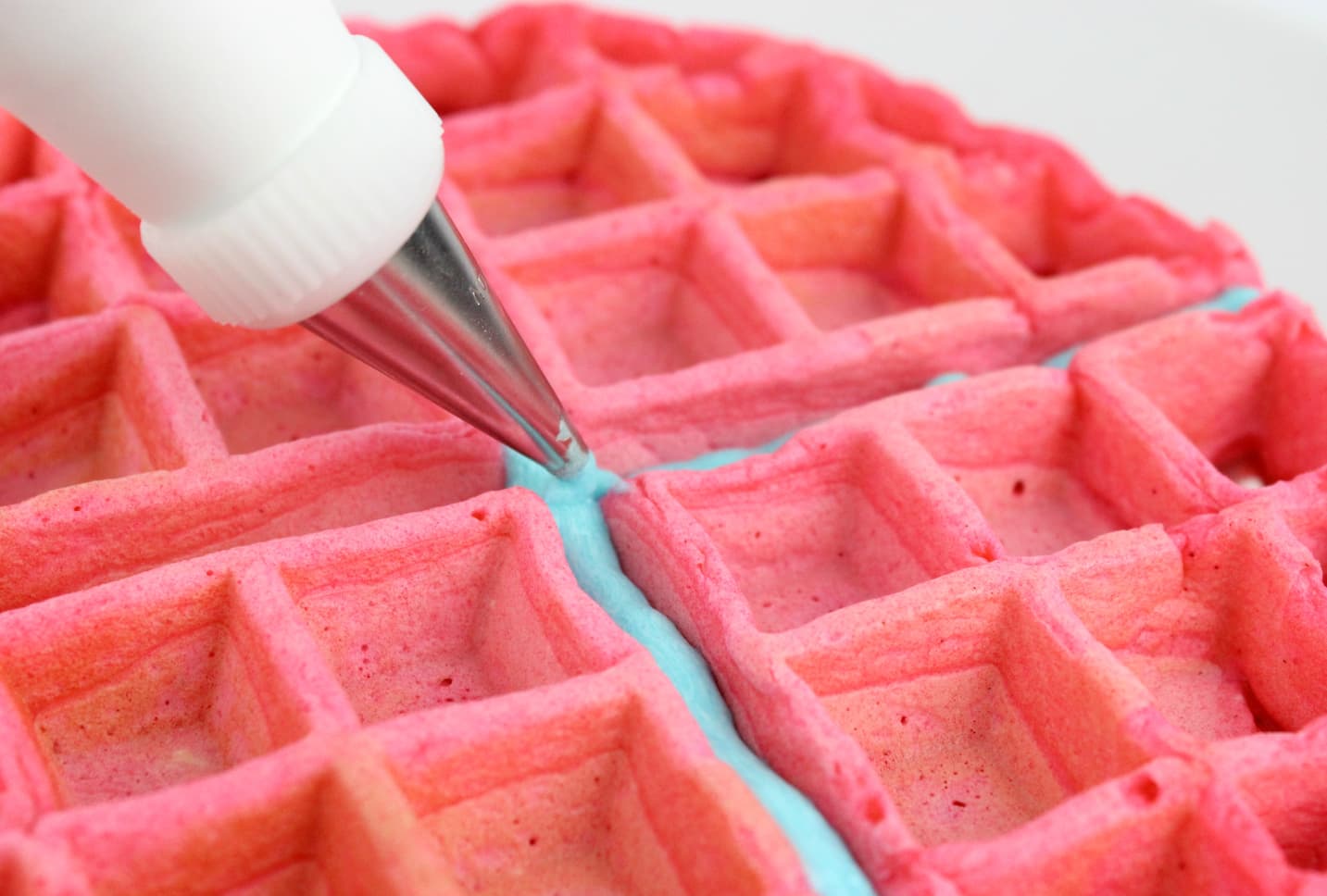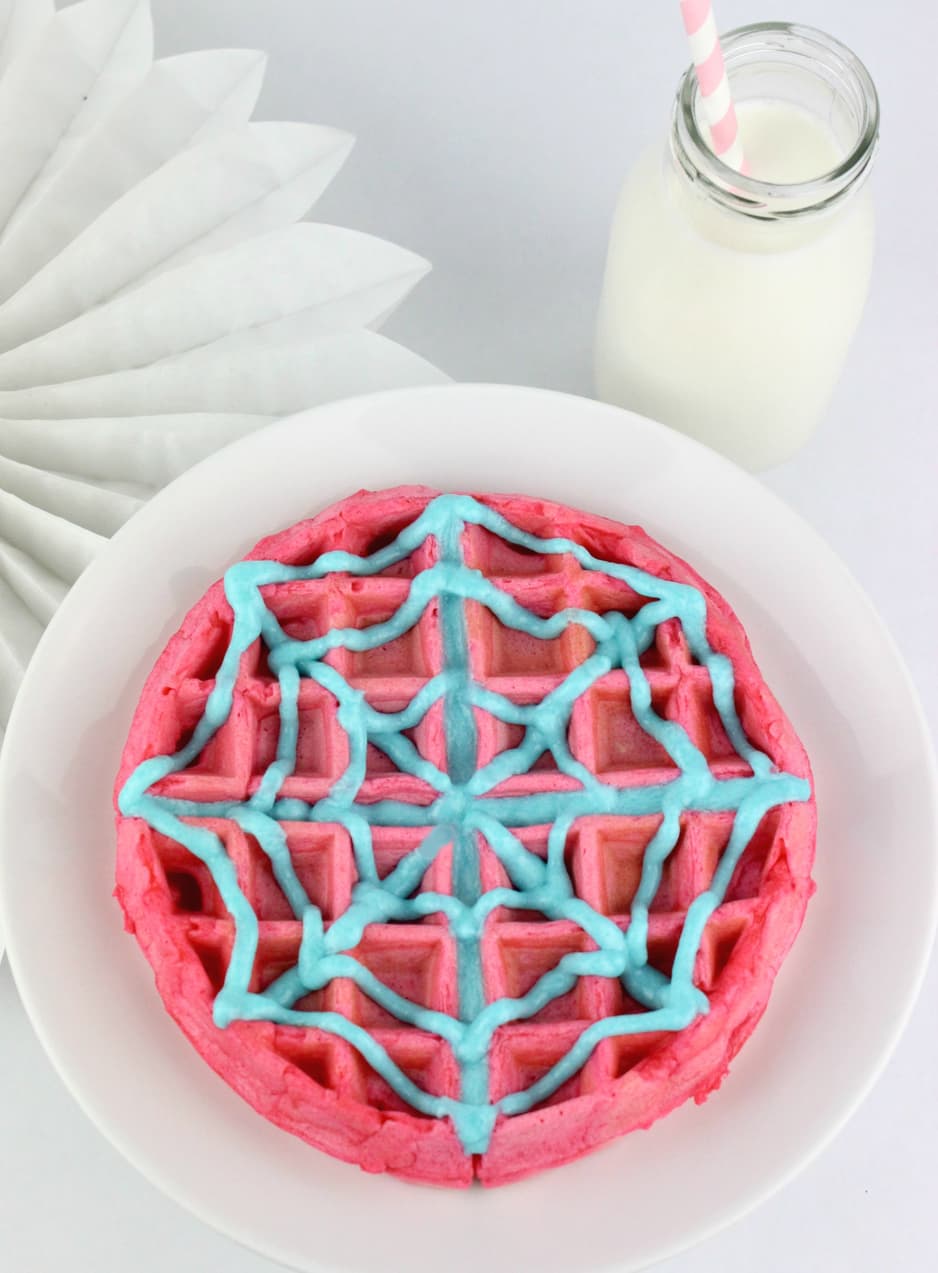 Don't miss Dove Cameron as Gwen Stacy/Ghost-Spider in "Marvel Rising: Initiation" (click here to watch)! "Marvel Rising: Initiation" centers on Ghost-Spider on the run from authorities, who believe she is responsible for her best friend's murder. Ms. Marvel, Squirrel Girl, Quake and Patriot are all tasked with apprehending Ghost-Spider and bringing her in for questioning. Interested in learning more about Ghost-Spider? Earth's Mightiest Show has the low-down on the mysterious and hard-rocking character in a special bonus below!
For more information, check out "Marvel Rising" on Facebook, Twitter, and Instagram. Subscribe to Marvel HQ on YouTube for full episodes and more!
The Hype Box
Can't-miss news and updates from across the Marvel Universe!