Comics
Published July 24, 2020
Comic-Con@Home: Watch the 'Marvel Comics: Next Big Thing' Panel Now
Get an eyeful of all the latest and greatest comics coming from the ever-lovin' House of Ideas!
In the name of Irving Forbush, stand up, True Believers! Now start high-steppin' 'round your digital devices, because the Merry Marvel Marching Society can't be stopped—and we're coming to you live with the Marvel Comics: Next Big Thing panel from Comic-Con@Home!
Editor-in-Chief C.B. Cebulski is kicking off the show inside "Hall M," presenting previews of a few tantalizing trips across the mighty Marvel Universe on their way this year. And it all begins with...
EMPYRE! Executive Editor Tom Brevoort welcomes all-star writers Al Ewing and Dan Slott to divulge some details about the event so far...and what's still on the way.
"It's the Kree, it's the Skrulls, it's the Cotati," says Ewing. "And it's Earth, and they're all coming together in a quite literal war of the worlds. Except Mars isn't in it...we left them out..."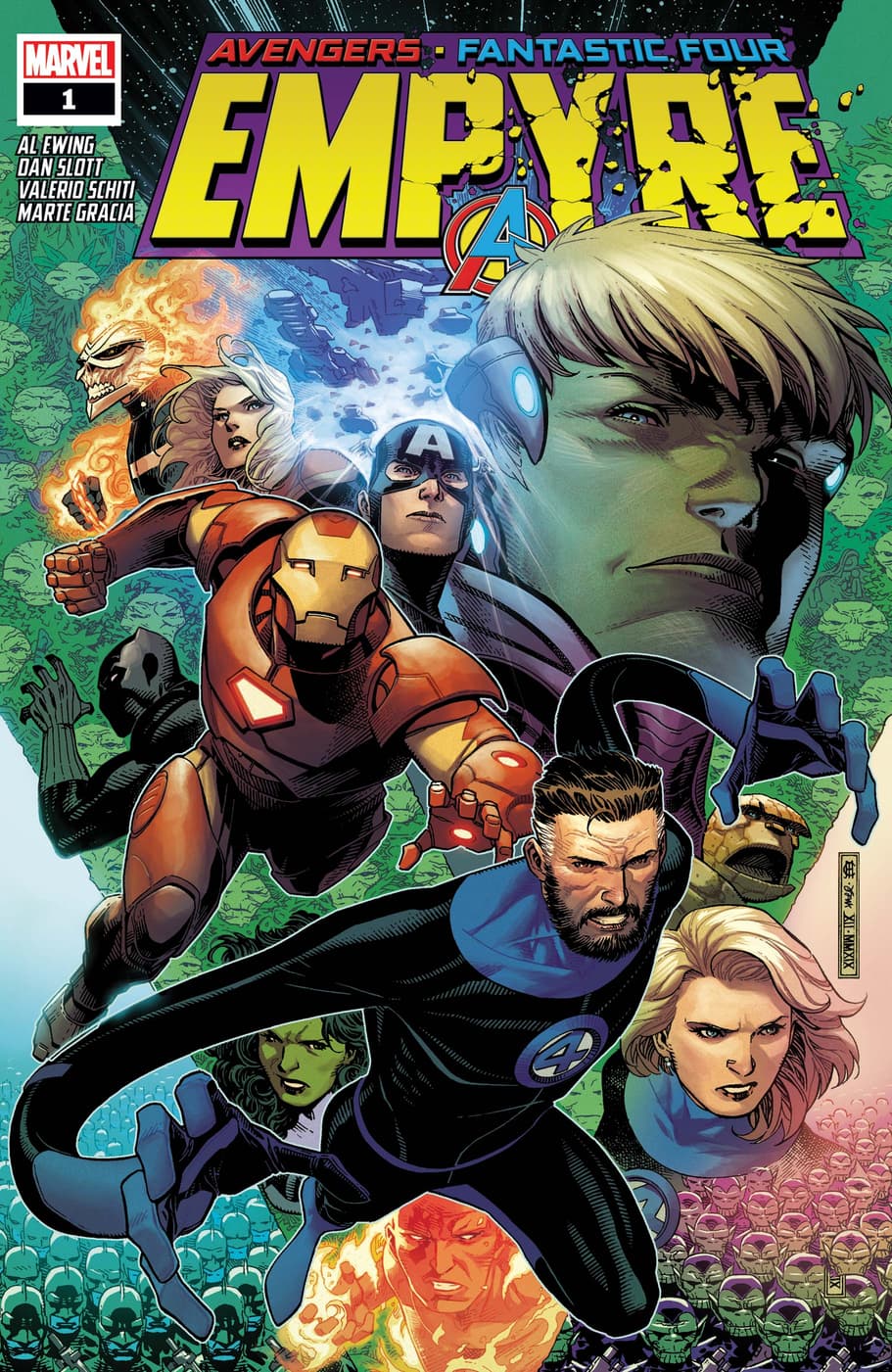 The Avengers and the Fantastic Four have come together to combat the cosmic calamity, and First Family scribe Slott has introduced a new Elder of the Marvel Universe inside the EMPYRE action: the Profiteer. "The Profiteer only cares about one thing: making profit," he explains. "She wants to, at the end of the game, to have the most toys. And that is all she cares about. And her biggest meal ticket to date has been supplying the arms for both the Kree and the Skrulls. So everything that happens in EMPYRE is going to have a big effect on her, what she's up to, and we're going to see her in the Cosmic books more."
Slott concludes with a tease for the end of this titanic tome: "...you'll also see major ramifications for the Fantastic Four, for the cosmos, and for the Marvel Universe. The entire Marvel Universe."
"I can back all that up," agrees Ewing! (Who then goes on to talk about his plans for Jennifer Walters...)
Next up is Senior Editor Jordan D. White, and he's talkin' all things X-Men and X OF SWORDS! Joined by writers Tini Howard and Gerry Duggan, the trio talk about the Dawn of X, and the major crossover storyline on its way this year.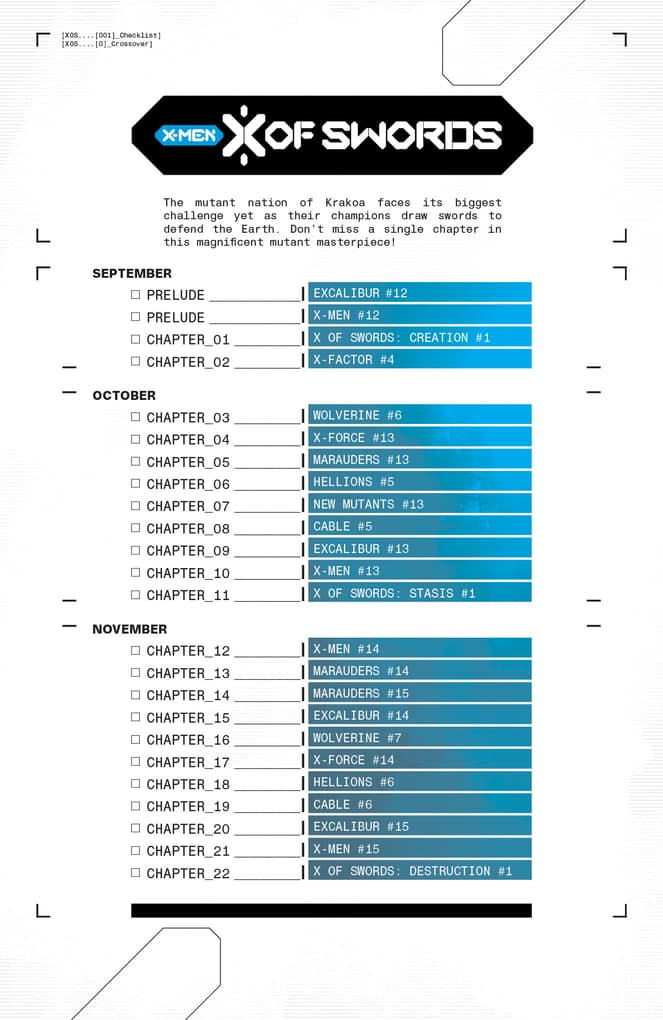 Duggan previews a Storm story on the way—"There's a super, super cool story that we've been dying to tell..."—premiering a new Russell Dauterman and Matt Wilson cover for MARAUDERS! (Tune in to catch a glimpse!)
Then Tini continues the X OF SWORDS talk with a hint of what's to come for a certain mutant... "We're all very excited for the story that has developed for young Douglas Ramsey... It can be the earliest, sleepiest, most worn-out video call, and the second we start talking about Doug's story, everyone's like 'And THIS happens!?' Cypher fans," Tini states, "are gonna have a great time."
All of that, plus info on what's on the way in EXCALIBUR, WOLVERINE, X-FACTOR, CABLE, NEW MUTANTS, X-FORCE, and more!
Next up is Executive Editor Nick Lowe, who sets up a discussion of the action on the way for Spider-Man! Joined by AMAZING SPIDER-MAN writer Nick Spencer and Modern Marvel Master (and returning ASM artist!) Mark Bagley!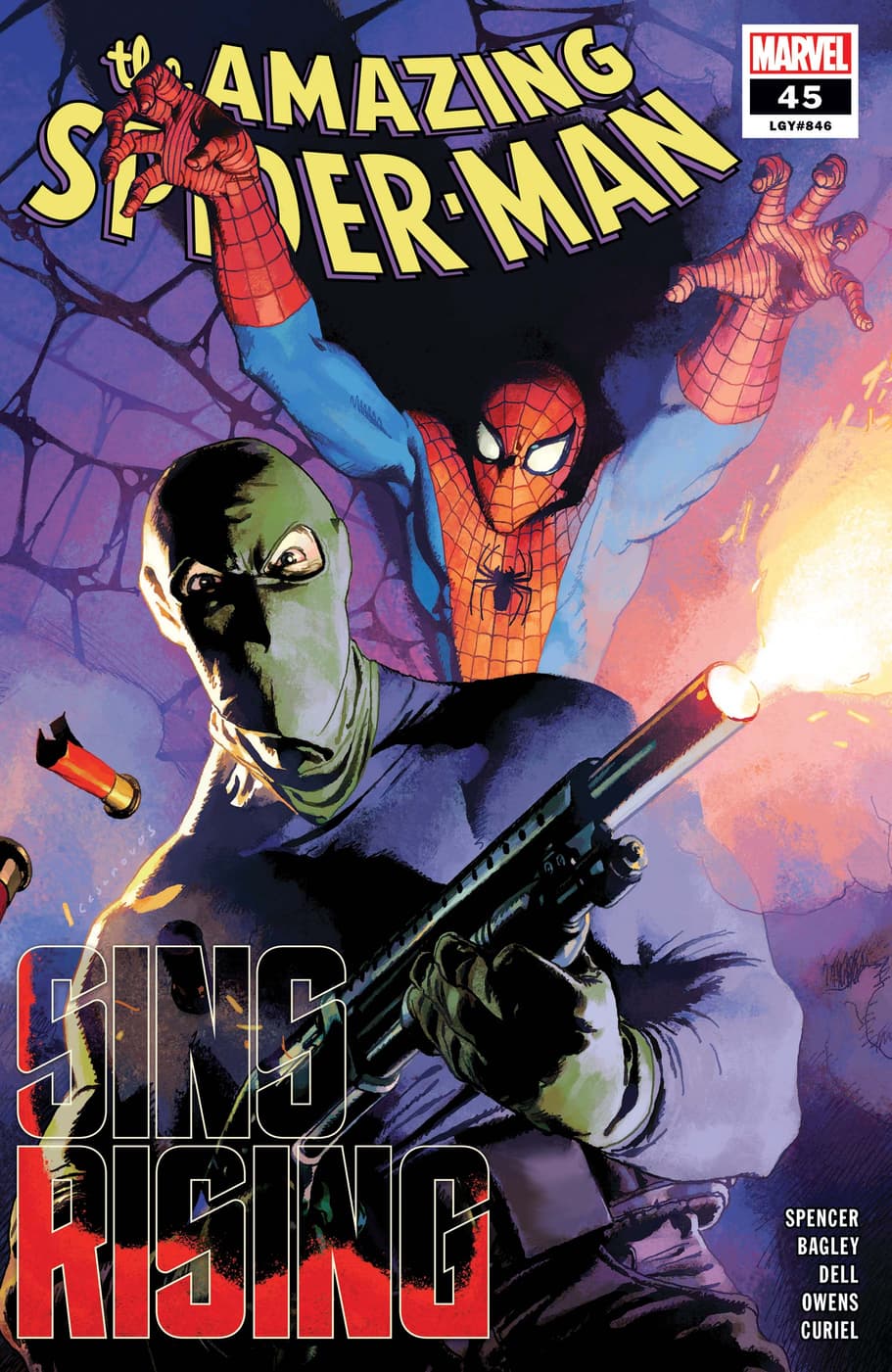 Together, they talk about upcoming Spidey stories, including the landmark AMAZING SPIDER-MAN #850! "Anyone out there who's a Norman Osborn fan," explains Lowe, "you've got to pick up this book, because the stuff that happens leading up to #850, in #850 and beyond...you do not want to miss it..." 
Get some insight from all-star Spencer on ol' Pete Parker's life, and hear about Mark Bagley's experience coming back to the Wall-Crawler, including details on a character he's never drawn before...
Nick Lowe then kicks it over to...Nick Lowe...to talk about WEREWOLF BY NIGHT! Writers Benjamin Jackendoff and Taboo of the Black Eyed Peas present an inside look at the terrific and terrifying tale—including what's set to make it such a personal and poignant story for all readers. 
All that, plus the delightful and definitive details that can only be drawn out by watching the full Marvel Comics: Next Big Thing panel above! Go forth, frantic ones!
Want to stay on top of everything in the Marvel Universe? Follow Marvel on social media—Twitter, Facebook, and Instagram—and keep watching Marvel.com for more news!
The Hype Box
Can't-miss news and updates from across the Marvel Universe!