Culture & Lifestyle
Published July 14, 2020
A Day in the Life of a 'Marvel's Agents of S.H.I.E.L.D.' Extra
Don't worry, Deke Shaw - I'll never forget about you!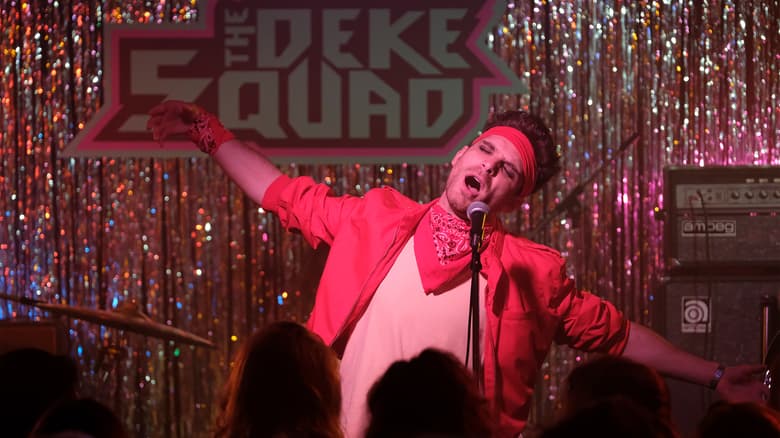 Last week, Marvel's Agents of S.H.I.E.L.D. fans were treated to one of my personal favorite episodes this season (and frankly, the entire series) with the release of the seventh episode of this final season, titled, "The Totally Excellent Adventures of Mack and the D."
As someone who's been fortunate enough to visit the set and work in support of the show for the last four seasons, I was stoked to be invited, along with a few other journalists, to be an extra on S.H.I.E.L.D. for a day. We would be put through the whole process, including, hair, wardrobe, and makeup. Nothing could have prepared me for the fun and excitement I would get to experience firsthand. Believe me, I have an aversion to ever being in front of the camera so there was some concerns!
Before I get into how the day unfolded, I want to caveat that the other journalists and I did have a unique experience in that we knew ahead of time what we were getting into. In talking with the other extras we shared the scene with, I discovered extras generally don't know what production they are a part of, and often have no context to the scene they are filming. I also had the added insider knowledge of being a Marvel employee and knowing how the season was to unfold.
Below is an account of everything I witnessed that day:
08:05 AM
On this particularly humid and drizzly morning, I began my commute to set making sure I padded enough time to not be late for my 9:30 call time.
During my long trek across town, I decided to use my time wisely. With at-that-time's recent release of Marvel Studios' Avengers: Endgame and my content capture with the S.H.I.E.L.D. cast and showrunners, I reflected on what my personal rules of time travel.
[RELATED: Time Travel Tips from 'Marvel's Agents of S.H.I.E.L.D.']
09:50 AM
I arrived at set, and the other journalists and I were briefed on the scene we were going to be a part of. I knew it was going to be the 80s episode, but I had no idea what scene it was going to be. Luckily for us, we will get to witness the Deke Squad's performance at a club!
The episode prior had left Deke and Mack stranded in 1982 when the Zephyr unexpectedly time-jumped without them onboard. While Mack retreats to his childhood home to process the death of his parents, Deke gets to work scouting a chart-topping group of new agents. Deke started a band as a cover for their S.H.I.E.L.D. activities, but in true Deke Shaw-fashion, he used his knowledge of the future and "borrowed" popular hit songs. This absolutely goes against Mack's 'Ripples, Not Waves' order.
10:30 AM
It was my turn to get styled in the wardrobe trailer, and boy, let me tell you, it was an absolute blast! The stylist gave me the wonderfully 80s ensemble of an oversized animal-print bomber style jacket, chunky necklace, black jumpsuit (which I will later regret asking for), a fabulously bedazzled belt, and 80s pumps.
With my outfit laid out, it was time to head to the HMU trailer!
11:00 AM
The only thing I knew for certain I wanted out of today was a du jour success perm, and the hair stylist happily obliged. Despite growing up in the 80s, I absolutely did not know the time and effort that went into maintaining the 80s aesthetic. The hair stylist and makeup artist did their magic while we talked about their favorite looks from the past few seasons of the show.
11:50 AM
Show time! It was time for the other journalists and I to make our way to stage. To help us 'find our motivation,' we were told to imagine we were record producers scouting the Deke Squad before they situated us right in front of the stage.
To my delight, when the cameras began to roll, Simple Minds' Don't You (Forget About Me) began to blast through the speakers. It was incredibly dope getting to be part of this scene, and the excitement on Jeff Ward, who plays Deke Shaw, was totally palpable. This man was born to rock a pair of red leather pants and perform his heart out!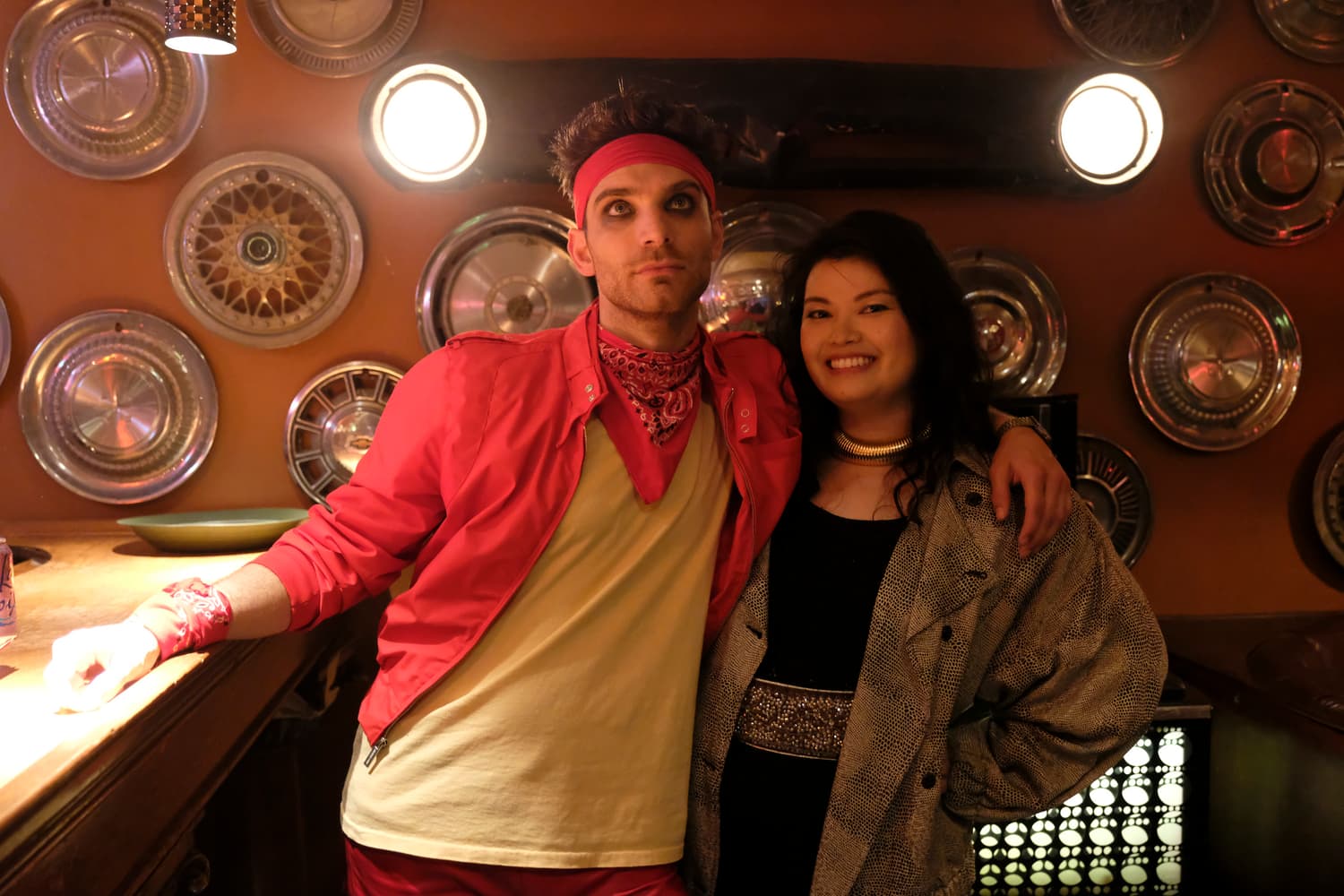 We spend the next 2.5 hours recording the performance. As someone who is no longer in her youth, dancing and sway for that amount of time is hard work! Just kidding, I have profound respect for the talent and production team and all the intense labor they put in to deliver an action-packed, and just simply so much fun, show for Marvel fans everywhere.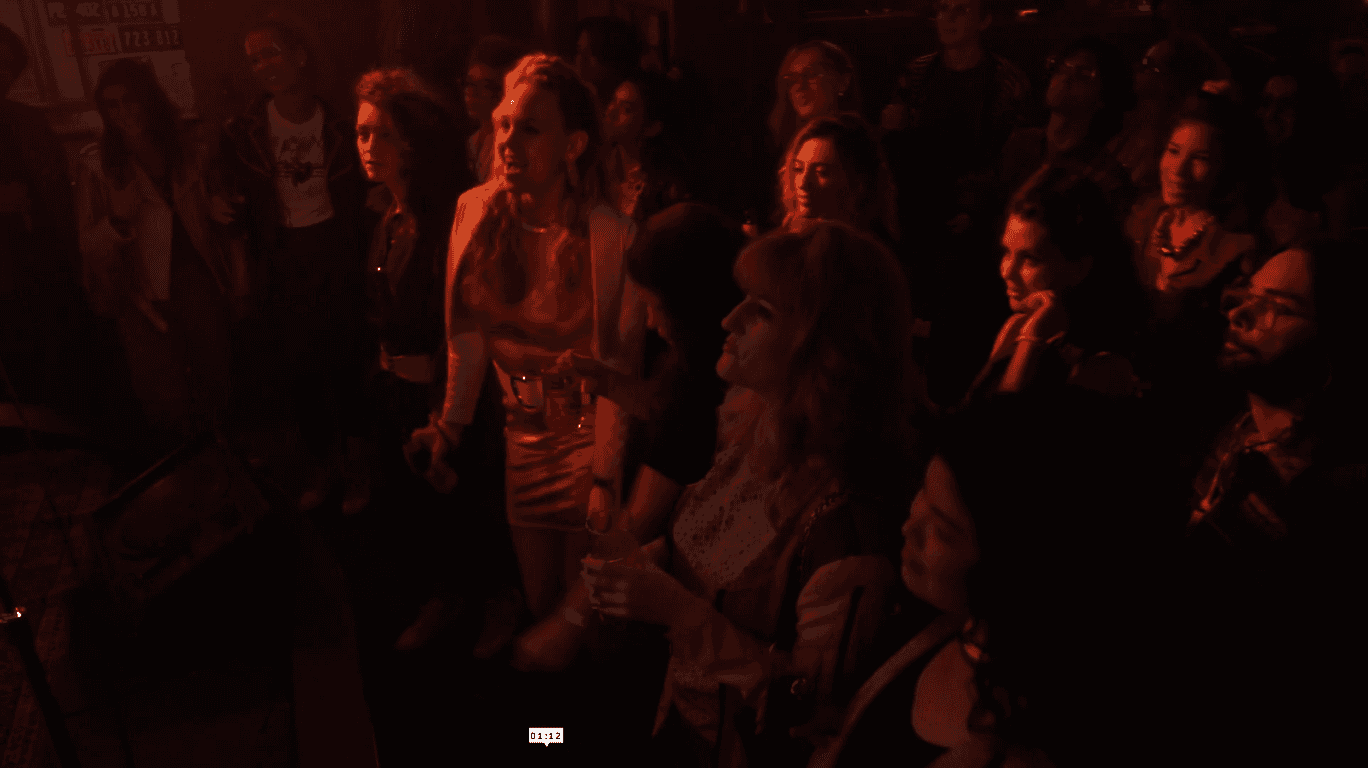 It was an absolute delight watching Jeff Ward live out his rock and roll dreams with this performance. As he shared with EW that afternoon, Ward revealed that this Deke Squad performance was "so fun and one of my favorite things that I've ever gotten to film, and something that's such a rare [opportunity]."
You can watch that scene below!
2:30 PM
And that's a wrap on our super fun scene! (Well, just the journalists and I.) The cast, crew, and other extras had several more hours ahead of them!
Season 7 of Marvel's Agents of S.H.I.E.L.D. airs Wednesdays at 10 p.m. ET/PT on ABC.
For more information on "Marvel's Agents of S.H.I.E.L.D.," visit ABC.com, follow @AgentsofSHIELD on Twitter, and like "Marvel's Agents Of S.H.I.E.L.D." on Facebook for all the latest news and updates.
The Hype Box
Can't-miss news and updates from across the Marvel Universe!