Culture & Lifestyle
Published March 23, 2020
From Marvel Comics to Disney+, See This Week in Marvel's Radical Recommendations
While you're looking for some new stories or the best Marvel material that's streaming, This Week in Marvel has some ideas!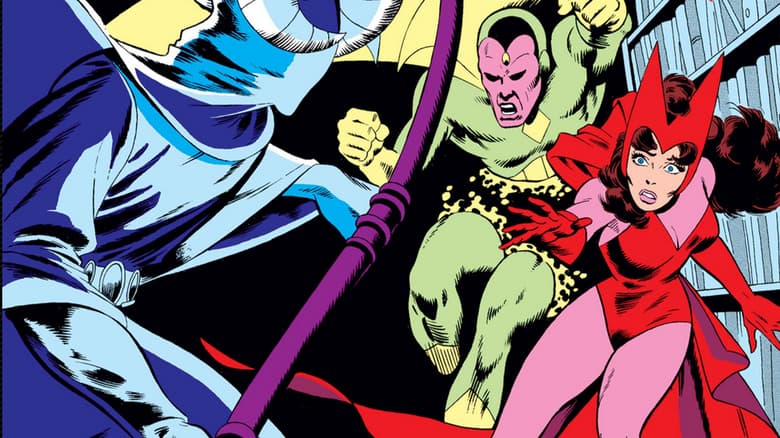 On the latest episode of This Week in Marvel, Ryan "Agent M" Penagos and Lorraine Cink shared their list of recommendations if you're looking for something Marvel! From comics to movies to more, check out this list of what Marvel has available to watch and read right now!
Marvel on Disney+
There are obviously a ton of Marvel Studios films on Disney+, including Marvel Studios' Black Panther, which just joined the service. But that's not all Disney+ has to offer – dig in to the special features that are also found on the streaming service to get the inside story on the Marvel Cinematic Universe!
And if you're looking for something else that pulls back the curtain on the House of Ideas, there are also awesome docu-style pieces about the Marvel Universe and the MCU! Check out Marvel 75 Years: From Pulp to Pop!, Expanding the Universe, and Assembling the Universe.  
There is also TON of awesome, vintage Marvel animation streaming on Disney+!
• For snarky one-liners and some 1970s realness, check out 1979's Spider-Woman animated series!
• Spider-Man & His Amazing Friends is a classic team-up show – full of fun moments, great cameos, and light-hearted action. Heck, the first episode has a Super Hero costume party that's BONKERS.
• If you watched The Mandalorian, you may have noticed the name Chris Yost in the credits. Chris worked on the story for The Mandalorian series, but he's also a veteran Marvel Comics and animation writer. Two shows he was instrumental in producing—Wolverine and the X-Men and Avengers: Earth's Mightiest Heroes—are both streaming on Disney+!
Marvel Unlimited
Last week, the Vision Family Tree made waves with Marvel fans, so here's a Wanda & Vision comics reading list that you can read on Marvel Unlimited!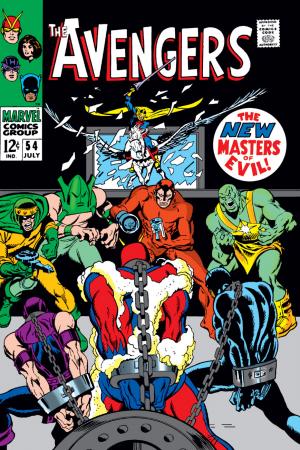 GIANT SIZE AVENGERS (1974) #4: Wanda and Vision's big wedding issue! I recommend reading this storyline especially because it is actually very linked to EMPYRE, the event in comics going down right now. (Stay tuned to this Friday's episode of This Week in Marvel for more about EMPYRE!)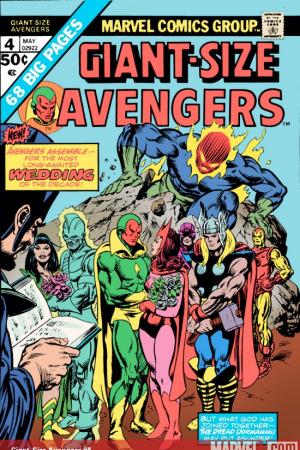 VISION AND THE SCARLET WITCH (1982): Wanda and Vision move to the suburbs, get a house, have a couple of kids (which is complicated because, ya know… he's a robot) and live a semi-simpler life. It's sweet, funny, and serious that couples quintessential married life with extraordinary friends, family, and wild circumstances.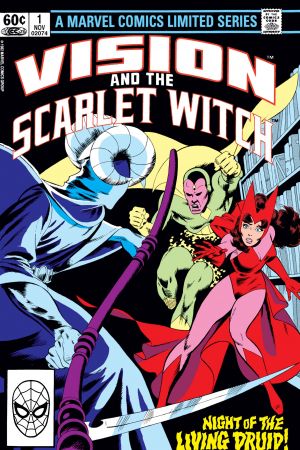 Vision and the Scarlet Witch (1982) #1
published

added to marvel unlimited

penciler

letterer

colorist

inker

writer
What is Marvel Unlimited?
VISION (2015): Vision in an attempt to have it all creates a second family! This series is somewhere between Father Knows Best, and uh-oh, Father created a possible murder-bot.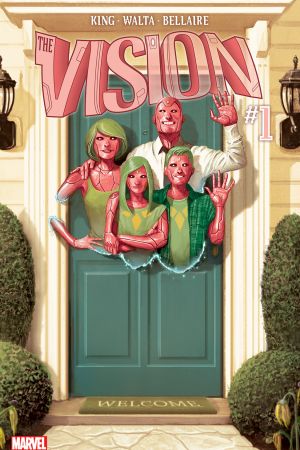 We have a big interview with Alex Ross out now for our bonus episode, which includes deep dives into MARVELS and the EARTH X trilogy. So now's a perfect time to read the 50+ issues across EARTH X, UNIVERSE X, and PARADISE X!
Marvel Games
Go get that House of X/Powers of X update on Marvel Future Fight! It's a game that is free to download on your mobile device, and now there are bunch of cool, new X-Men-inspired costumes, updates and more.
And if you haven't platinumed Marvel's Spider-Man, exclusively on PS4, now's the perfect time! AND New Game+ is RAD.
Marvel Podcasts
Pods! We love podcasts. You love podcasts. It's like hanging out with your friends. Obviously, we want you to hang out with us on the This Week in Marvel podcast, but we also think you'd love hanging out with the Women of Marvel, Marvel's Voices, and Marvel Pull List fam! Plus, we have the Wolverine and Marvels fictional podcasts where you can be carried away into the Marvel Universe.
Marvel Videos
There are nigh endless videos to watch on Marvel.com or the Marvel YouTube channel - like that Vision Family Tree we mentioned from Earth's Mightiest Show, as well as video versions of Marvel Pull List (which are so weird and fun with Ryan and Tucker). Comic book trailers. Movie trailers. There's so much fun stuff!
To listen to this episode of This Week in Marvel to hear more about all this magnificent Marvel material, download the full audio episode below:
For the latest Marvel comics releases, please reach out to your local retailer about services they may offer, including holding or creating pull lists, curbside pick-ups, special deliveries, and other options to accommodate. To find your local comic shop, visit comicshoplocator.com.
The Hype Box
Can't-miss news and updates from across the Marvel Universe!