Culture & Lifestyle
Published September 29, 2020
Go Bananas With Hit-Monkey Bread
Find more recipes like this in the new 'Marvel Eat the Universe: The Official Cookbook.'
Buying more bananas than you can eat in a reasonable amount of time? Time to turn those into banana bread! But not just any banana bread — Hit-Monkey banana bread. Celebrity Chef Justin Warner — who also hosts the Marvel digital series Eat the Universe — has just the recipe for you!
Find the recipe below, and don't forget to check out Marvel Eat the Universe: The Official Cookbook for more Marvel-inspired dishes! And whatever you're cooking, baking, or making there's an item from the Marvel Eat the Universe collection that's perfect for it!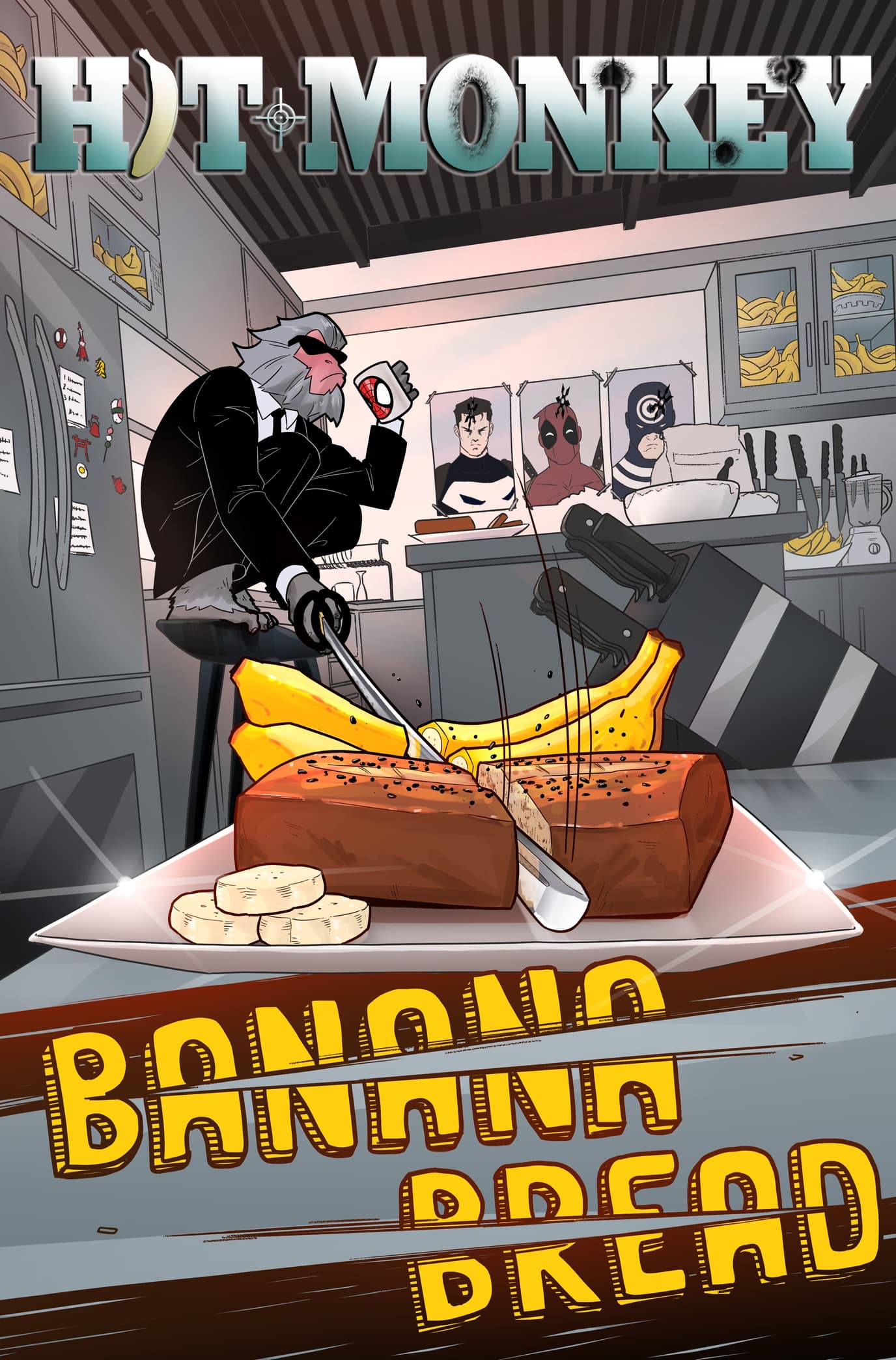 I wanted to highlight the Japanese origin of Hit-Monkey, so instead of salt in a typical recipe, I added some miso paste and soy sauce.  If you aren't interested or don't have them handy, leave them out!  It'll still be a perfectly serviceable banana bread, although it probably won't be worthy of assassination.  Sesame oil and seeds add some nuttiness and texture, and they can be omitted as well.
2 cups All Purpose Flour
1 teaspoon baking powder
1/2 teaspoon soy sauce
1 tablespoon miso paste
3/4 cup dark brown sugar
1 stick butter, softened
2 large eggs
1 teaspoon sesame oil
3 really ripe bananas
Black sesame seeds, for garnish
Cooking spray or oil, for greasing
Preheat oven at 350 degrees.
Grease up a loaf pan. (Mine was 9x5 but I'm not an expert marksman.)
In a bowl, combine the AP flour and baking powder.
In another bowl, combine the soy sauce, miso paste, brown sugar, butter, eggs, sesame oil, and bananas.  Mix until thoroughly combined.  It's okay if it's lumpy, you monkey!
Combine the two bowls and stir until combined and a thick batter is formed.
Transfer the batter to the greased loaf pan and bake in the oven for 50-60 minutes or until a samurai sword inserted in the center comes out clean.
Allow the banana bread to cool 10-15 minutes before devouring it with your monkey clan.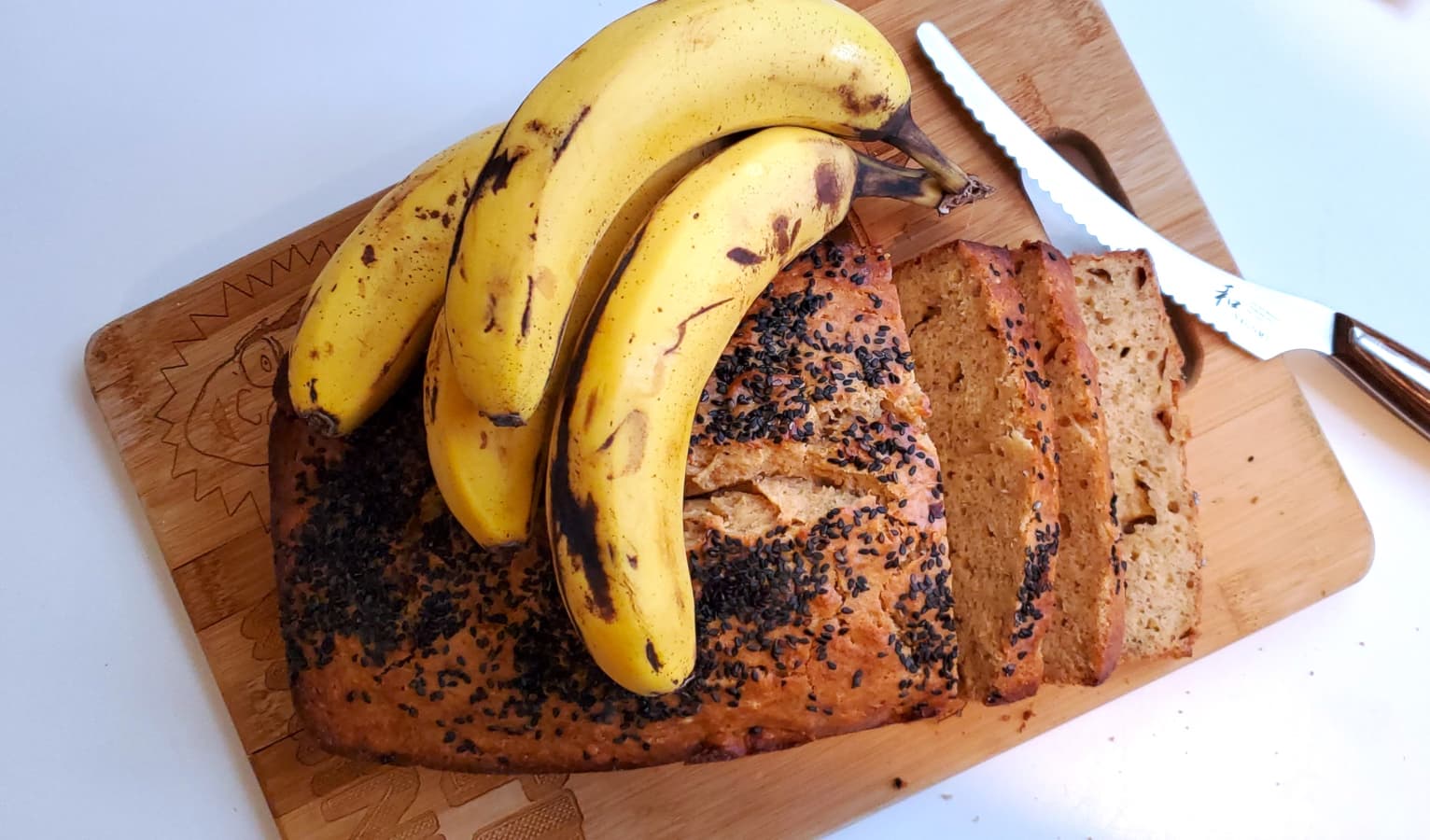 The Hype Box
Can't-miss news and updates from across the Marvel Universe!