Culture & Lifestyle
Published September 18, 2020
Heimdall Leads First Heroic Fantasy Prose Novel Set in Marvel's 'Legends of Asgard' Line
'The Head of Mimir' arrives on October 6, but you can preview the excerpt now!

The previously announced Marvel prose novels collaboration with Aconyte Books kicks off this October with the release of THE HEAD OF MIMIR by fantasy and horror author Richard Lee Byers.
The Head of Mimir is the first prose novel of the LEGENDS OF ASGARD line, which is set in the legendary realm of Asgard and rich in Norse-inspired mythology. These fantastical stories celebrate heroism, adventure, fate, honor, and myth. Raise a flagon of ale and enjoy tales of the extraordinary exploits of heroes and heroines from the Ten Realms.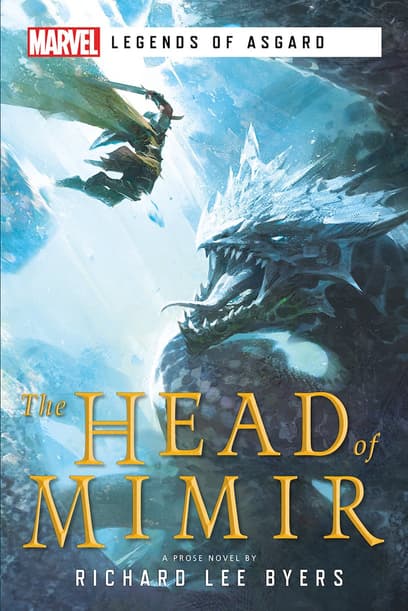 In The Head of Mimir, the young Heimdall must undertake a mighty quest to save Odin – and all of Asgard. It is a dark time for Asgard. The Allfather is trapped in a bewitched Odinsleep, inspiring an all-out assault from the Frost Giants. They evade the gods' defenses with uncommon ease, as if guided by augury. Heimdall, a quick-witted young warrior still finding his place amongst Asgard's defenders, believes it no coincidence that Odin lies enchanted and that the Giants are so well-informed. Sneaking into Odin's inner chambers, he discovers that the severed head of Mimir, a great source of wisdom, is missing. Accompanied by his sister, Lady Sif, Heimdall must quest across the Ten Realms to retrieve it, lest mighty Asgard fall.
Thanks to our friends at Aconyte Books, read an excerpt of the upcoming novel in the gallery below. Pre-order THE HEAD OF MIMIR, available on October 6, wherever books are sold.
The Hype Box
Can't-miss news and updates from across the Marvel Universe!