Culture & Lifestyle
Published September 13, 2022
Stock Up on All-New Books and Specials from Across the Marvel Universe
Black Panther! Spider-Man! The Fantastic Four and more! Our roundup of the latest Marvel stories hitting book stores this month.
This September, it's time to get reading! Readers and Marvel fans of all ages can pick up some incredible, all-new stories that are soon to drop—or have newly arrived—in book stores near you. From the dynastic world of Wakanda, the magical Multiverse, to the cosmic chaos of the Negative Zone, here's our complete roundup of the Marvel novels, books, and stories hitting shelves this month.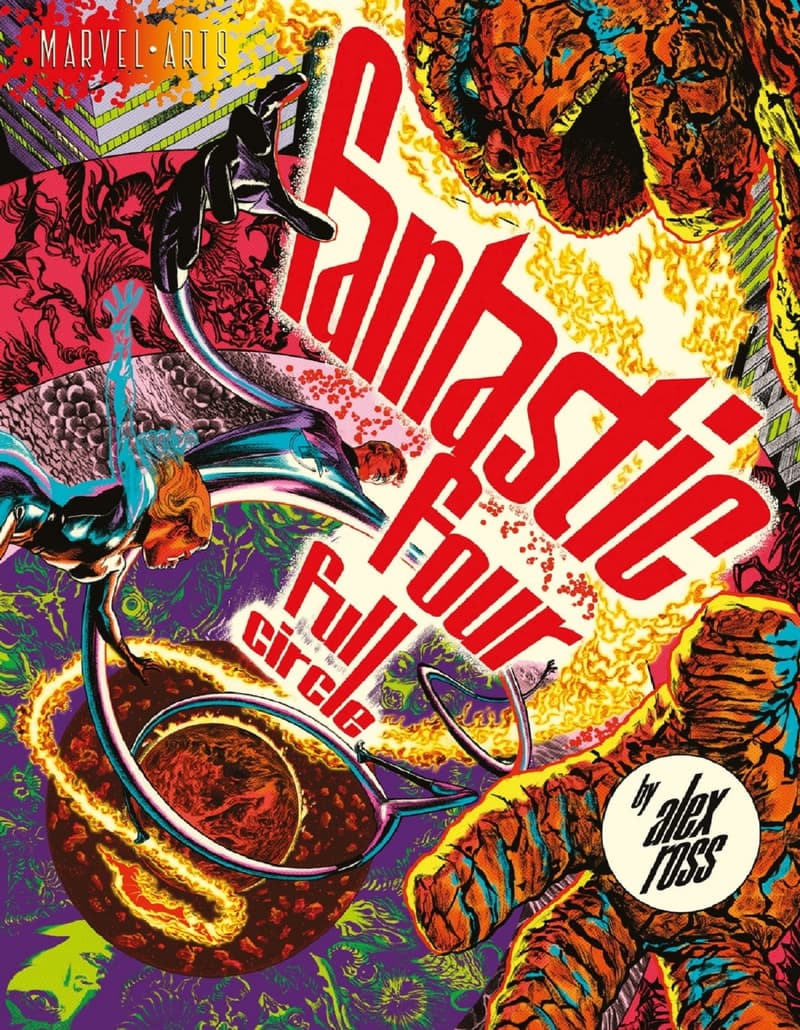 An all-new Marvel Comics graphic novel starring the Fantastic Four, written and illustrated by renowned artist Alex Ross! And, the debut title for Abrams' MarvelArts, an exciting new line in collaboration between Marvel Comics and Abrams ComicArts!
It's a rainy night in Manhattan and not a creature is stirring except for...Ben Grimm. When an intruder suddenly appears inside the Baxter Building, the Fantastic Four—Mister Fantastic (Reed Richards), the Invisible Woman (Susan Storm Richards), the Human Torch (Johnny Storm), and the Thing (Ben Grimm)—find themselves surrounded by a swarm of invading parasites. These carrion creatures composed of Negative Energy come to Earth using a human host as a delivery system. But for what purpose? And who is behind this untimely invasion?
The Fantastic Four have no choice but to journey into the Negative Zone, an alien universe composed entirely of anti-matter, risking not just their own lives but the fate of the cosmos!
Fantastic Four: Full Circle is the first long form work written and illustrated by acclaimed artist Alex Ross, who revisits a classic Stan Lee–Jack Kirby story from the 1960s and introduces the storyline for a new generation of readers. With bold, vivid colors and his trademark visual storytelling, Ross takes Marvel's first team of Super Heroes to places only he can illustrate. The book also features a special poster jacket, with the front flap unfolding to reveal an all-new fully painted origin story of the Fantastic Four.
[RELATED: Alex Ross Brings the Fantastic Four Back to Basics in 'Full Circle' Graphic Novel]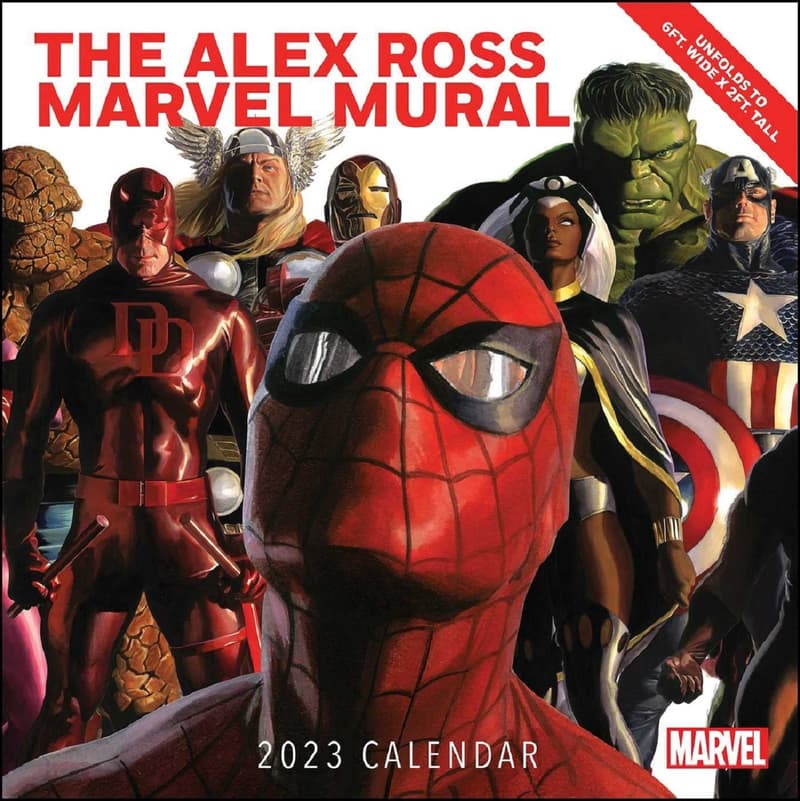 Unfolding to 6 ft. wide x 2 ft. tall, this oversized wall calendar features a mural of 35 Marvel Comics Super Heroes painted by renowned comics artist Alex Ross!
From Spider-Man and the Hulk to Doctor Strange and Wolverine, 35 of your favorite Marvel Comics Super Heroes come alive in this 2023 calendar featuring an over-sized mural by Alex Ross—one of most respected and influential artists working in comics. Originally commissioned for Marvel's New York City offices, the mural presents the Marvel Super Heroes painted in the award-winning, breathtaking style that made Alex Ross famous. As realistic as any on the silver screen, these classic heroes appear as never seen before.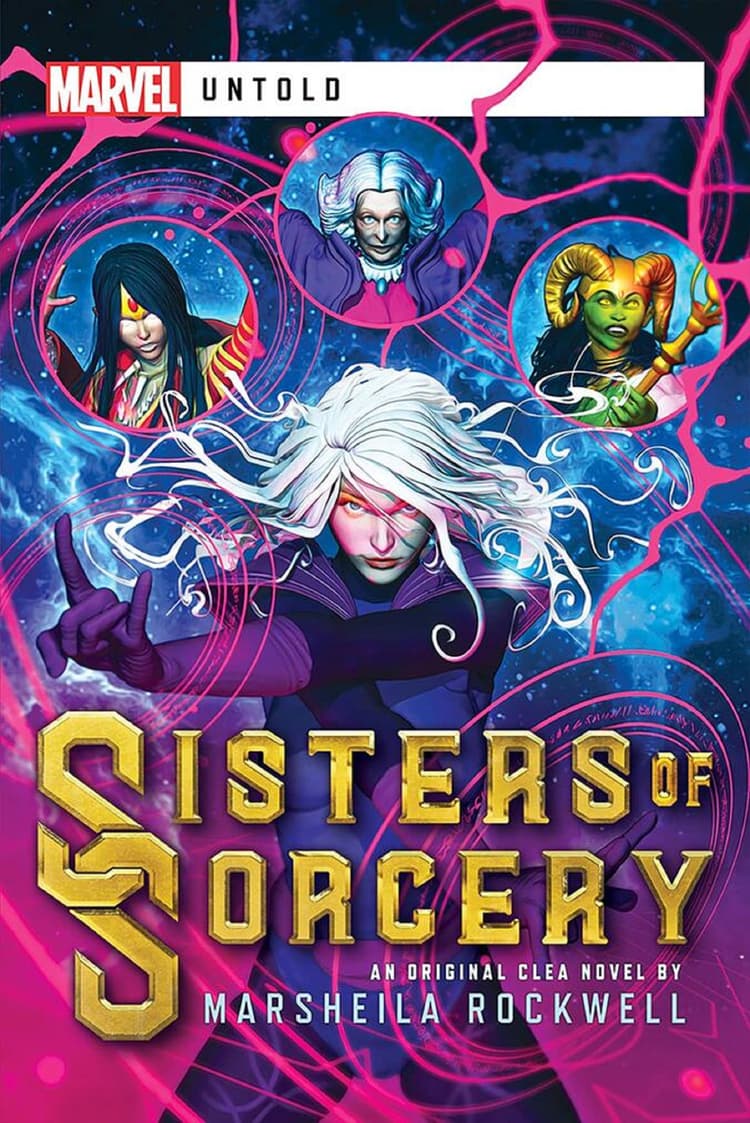 Enter the Dark Dimension to defeat a supernatural tyrant with four extraordinary sorceresses in Sisters of Sorcery by Marsheila Rockwell from Marvel and Aconyte Books!
In Sisters of Sorcery, the tyrant Umar the Unrelenting craves the Power Cosmic to expand her realm into new dimensions. When she kidnaps the cosmic being Ardina to make a grim battery of her powers, she draws the attention of Clea, her estranged daughter and mighty user of the mystic arts.
Clea knows her mother will stop at nothing to conquer the whole of the Splinter Realms, imperiling all of reality. To defeat her, Clea must ally herself with three powerful sorceresses, each with their own unique powers, traverse dimensions, and free Ardina and the entire Archipelago of Anguish and Redemption before Umar consumes it all.
Sisters of Sorcery is the latest prose novel in the MARVEL: UNTOLD line from Aconyte Books. The Marvel: Untold line rounds up the best villains, magic-wielding heroes, and more from the furthest corners of the Marvel Universe. Whether it's seeing a famous confrontation from a different perspective or exploring a piece of a character's backstory that we've never seen before, these novels bring these stories out into the light of day, revealing secrets and lost chapters from their rise to power.
[RELATED: Announcing Next Marvel Untold Prose Novel 'Sisters of Sorcery']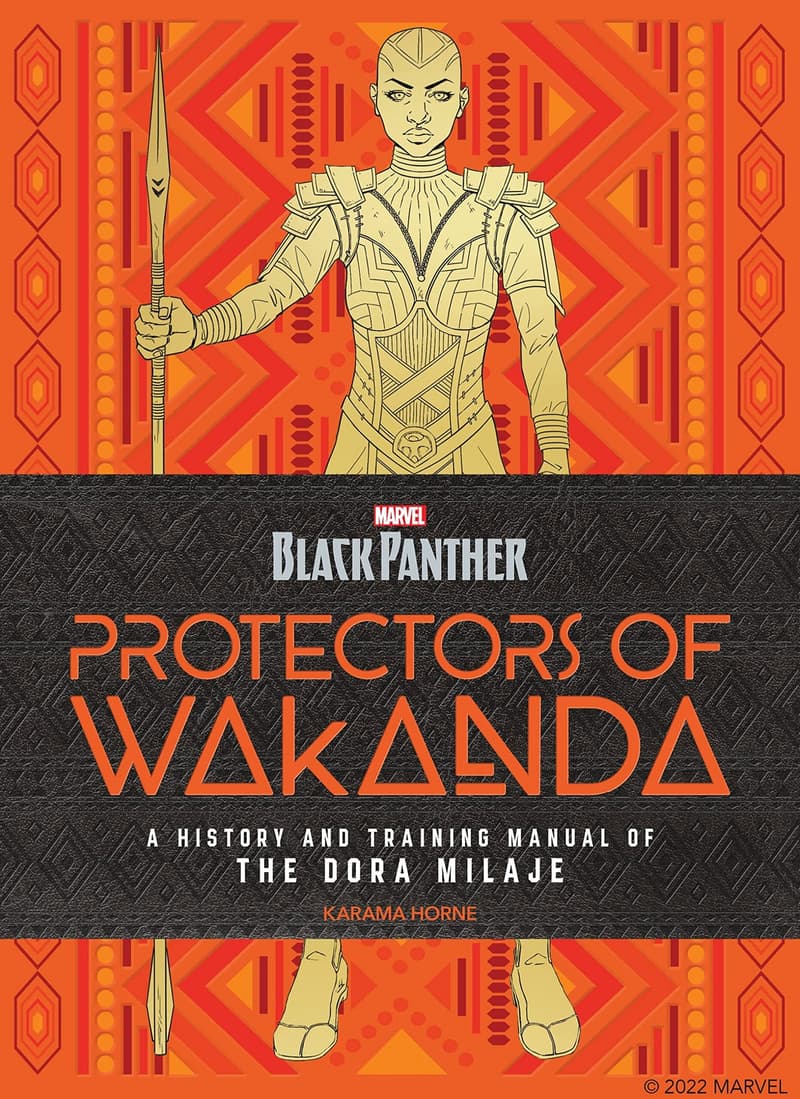 Historically, the Dora Milaje are Wakanda's elite, all-female guards for the Black Panther. In the modern era, the "Adorned Ones" are one of the most formidable fighting forces in the world, willing to sacrifice everything to protect Wakanda and its people.
With Protectors of Wakanda: A History and Training Manual for the Dora Milaje, you can learn what it takes to become a member of the cadre of strong fierce women. Written by Karama Horne (founder of The Blerd Girl), Protectors of Wakanda will be available everywhere books are sold.
"It dawned on me that the Dora Milaje don't really have a history in the comics," Horne explained to The Root. "We see them come in and out, they're these beautiful bald women who are warriors, but I was like where do they come from, how do they get picked? We know they come from all over Wakanda, but what does that look like? And that's what I decided to explore in this book."
[RELATED: What Does It Take to Become a Member of the Dora Milaje?]
Passed down from elder Dora to initiates, with entries by General Okoye, Princess Shuri, and Queen Mother Ramonda, Protectors of Wakanda reveals not only the history and foundation of the unit, but collects the strategy, weapons, and combat training as well as the code of honor and nuances of service required to protect the Black Panther and the nation of Wakanda.
Added commentary and guidance from notable warriors, such as Mistress Zola, Ayo, Aneka and M'yra, fill the margins of this treasured text.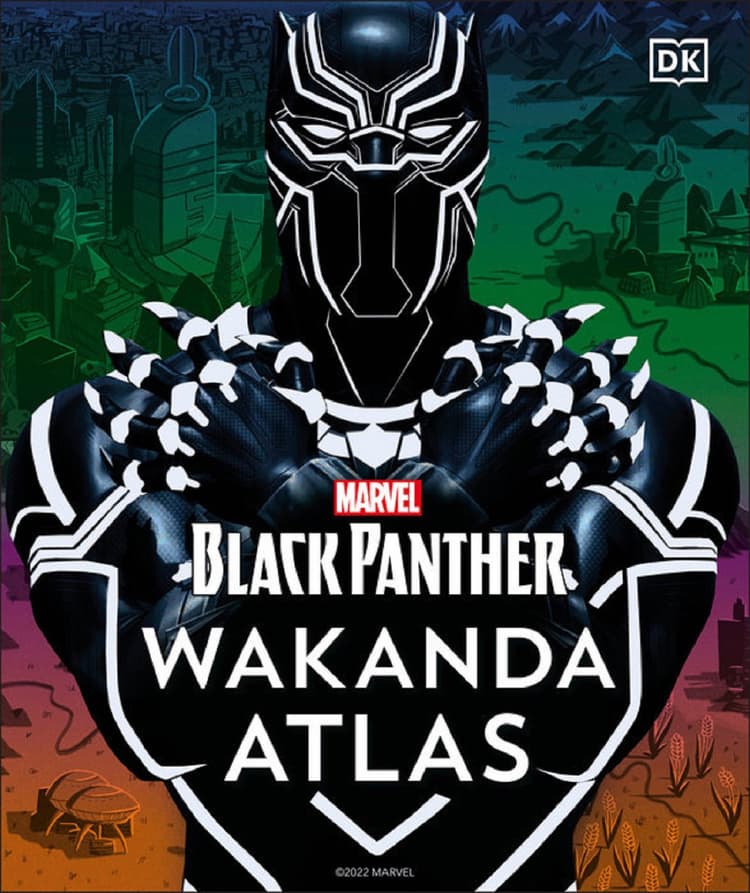 Intricate maps, artwork, and essays bringing the world of Wakanda to life as never seen before.
Explore Wakanda like never before and see key locations from Black Panther comics, such as Birnin Zana, the Golden City, the Great Mound and the Necropolis. Detailed maps and captivating imagery reveal everything from the breathtaking waterfalls and jungles to technologically advanced laboratories, royal palaces, and the meteorite site that became the nation's secret source of Vibranium. Read key insights about the importance of these locations for T'Challa, Shuri, the Dora Milaje, the Avengers, and beyond.
With detailed maps, including key battlegrounds and timelines, this collection of intricate artworks and authoritative essays, produced in full collaboration with Marvel, is a book to treasure.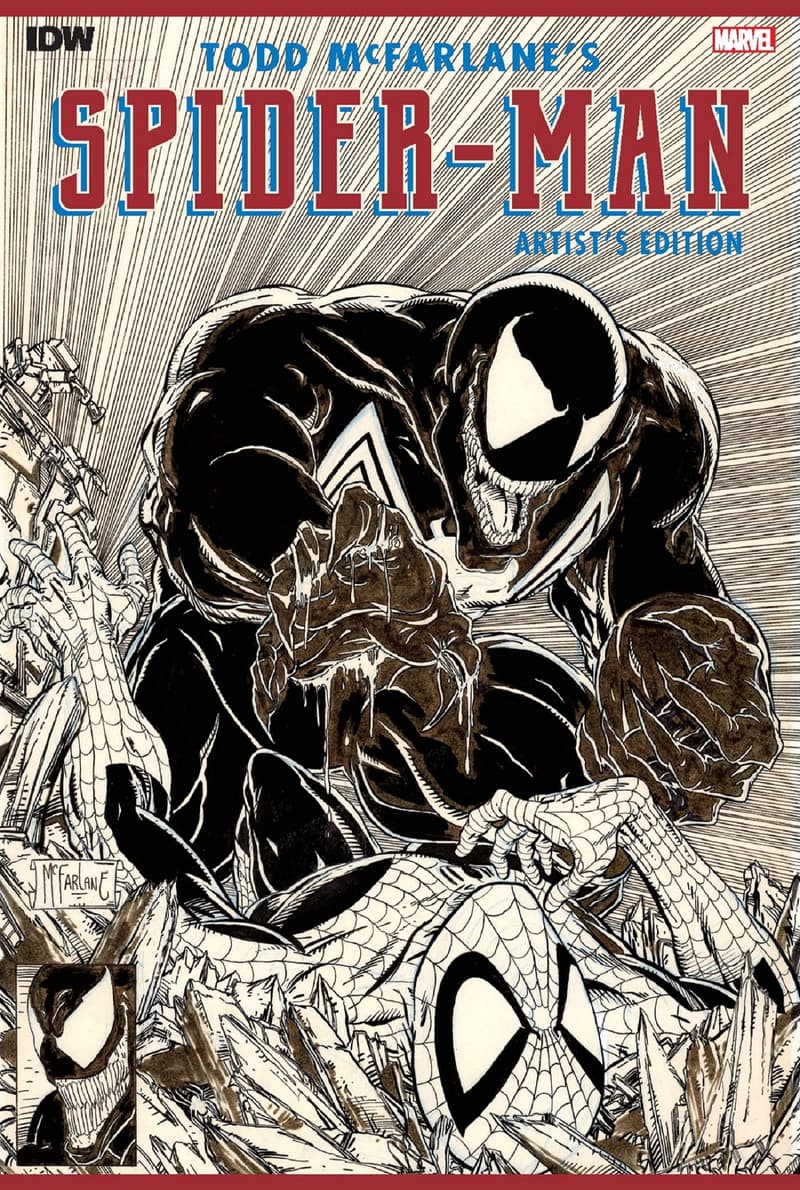 Experience one of the most acclaimed runs in Spider-Man history like never before!
Artist Todd McFarlane's gorgeous work on Spider-Man was nothing less than groundbreaking. His intense version of the web-slinging Wall-Crawler took the character to new heights—instilling in the character a sense of energy and vitality rarely seen before. First, in THE AMAZING SPIDER-MAN, written by David Michelinie, and then in a spin-off series, with both story and art by McFarlane.
McFarlane took each character and made them his own—classic villains like the Green Goblin, Hobgoblin, Sandman, the Vulture, the Lizard, plus his classic interpretations of some of Marvel's greatest heroes, the Incredible Hulk and Wolverine! And let's not forget his alluring Mary Jane!
McFarlane was also the co-creator of one of the most infamous new characters in years, the villainous Venom—a number of pages featuring this iconic character are presented within these pages.
And while an Artist's Edition appears to be in black and white, each page in this volume has been painstakingly scanned from McFarlane's hand-drawn art, allowing the reader to experience the artist's originals as never before, seeing for the first time all the subtle nuances that make original art so unique and special. Blue pencils, ink gradients, corrections, all are completely visible. The only way to better experience these pages would be if you were in McFarlane's studio as he was drawing them!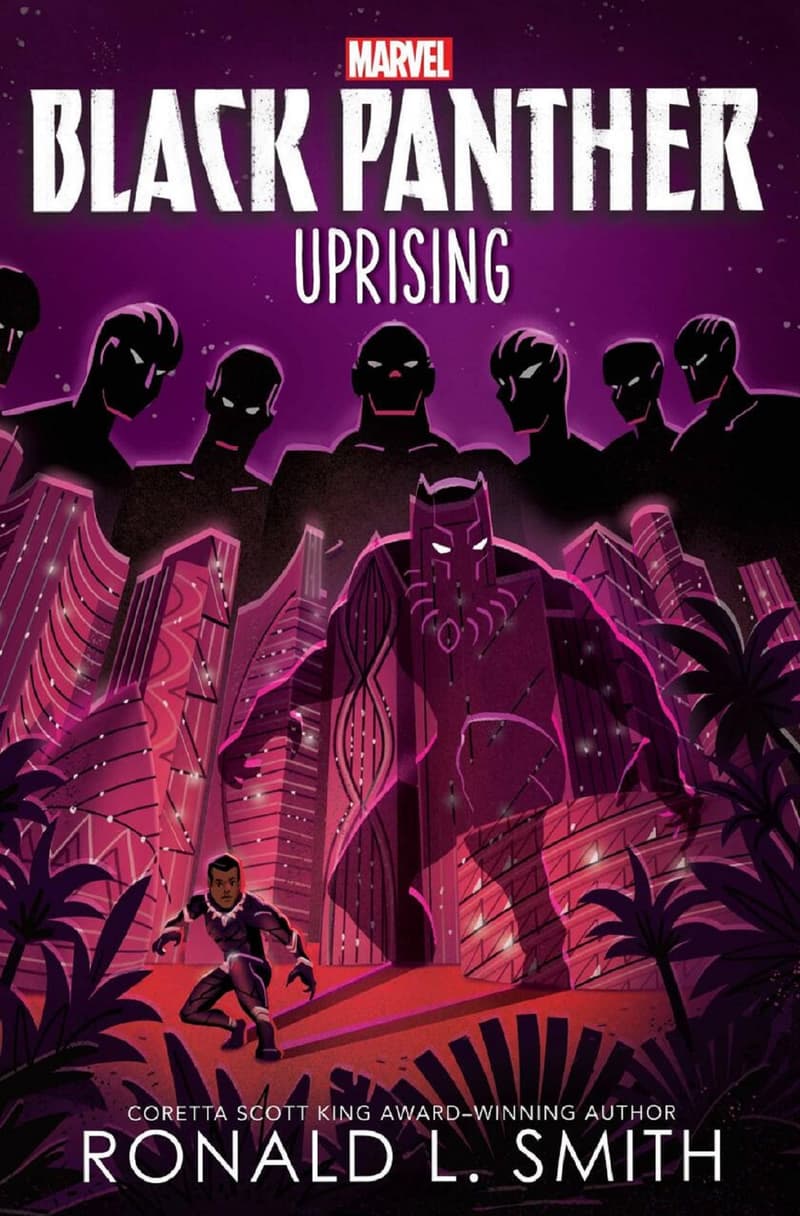 T'Challa, the young prince of Wakanda, returns home in the final installment of the middle-grade trilogy from Coretta Scott King award-winning author Ronald L. Smith. In addition to Black Panther: The Young Prince and its sequel Black Panther: Spellbound, Black Panther: Uprising is available now wherever books are sold! 
One day, he will wear the mantle of the Black Panther. But for now, thirteen-year-old T'Challa is back in Wakanda—back to his training, his family, and the comforts of home. And he is surprised to find himself missing his friends so soon after his recent time in America. 
That's why he's thrilled when Sheila and Zeke come for a surprise visit. But their introduction to the wonders of Wakanda takes a dark turn when a national holiday goes wrong—and the mysterious, terrifying Originators are unleashed from the kingdom's past. Even worse, now the elders of Wakanda, including T'Challa's parents, are banished to a place beyond space and time. 
To save his nation, T'Challa will need the help of all his friends, including M'Baku and his sister, Shuri. It's a supernatural showdown between Wakanda's past and its future, and it will challenge all that T'Challa thinks he knows about his home.
[RELATED: Ronald L. Smith Reflects on the Young Prince T'Challa's Journey in 'Black Panther: Uprising']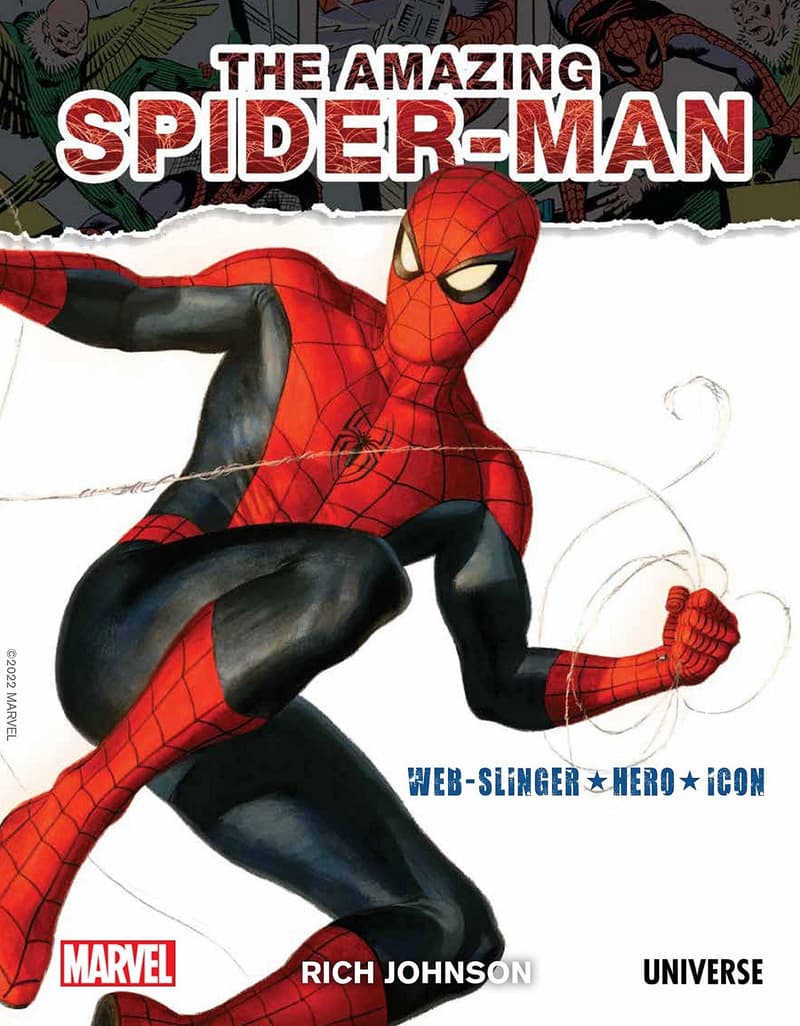 Spider-Man has been one of the most recognizable pop-culture characters of twentieth—and twenty-first-century Americana. Spider-Man: Web-Slinger, Hero, Icon explores the phenomenon of one of Marvel Comics' most popular Super Heroes and his appearance in the most memorable and influential comic book stories. Longtime comic-industry insider Rich Johnson examines the character using more than three hundred Spider-Man illustrations, including covers, interior comic art, variant covers, sketch treatments, and Marvel Studios film concept art. Beginning with Spidey's first appearance in comics in the early 1960s to present-day treatments of the character, Spider-Man: Web-Slinger, Hero, Icon will thrill new and mega comic book fans and Marvel collectors alike.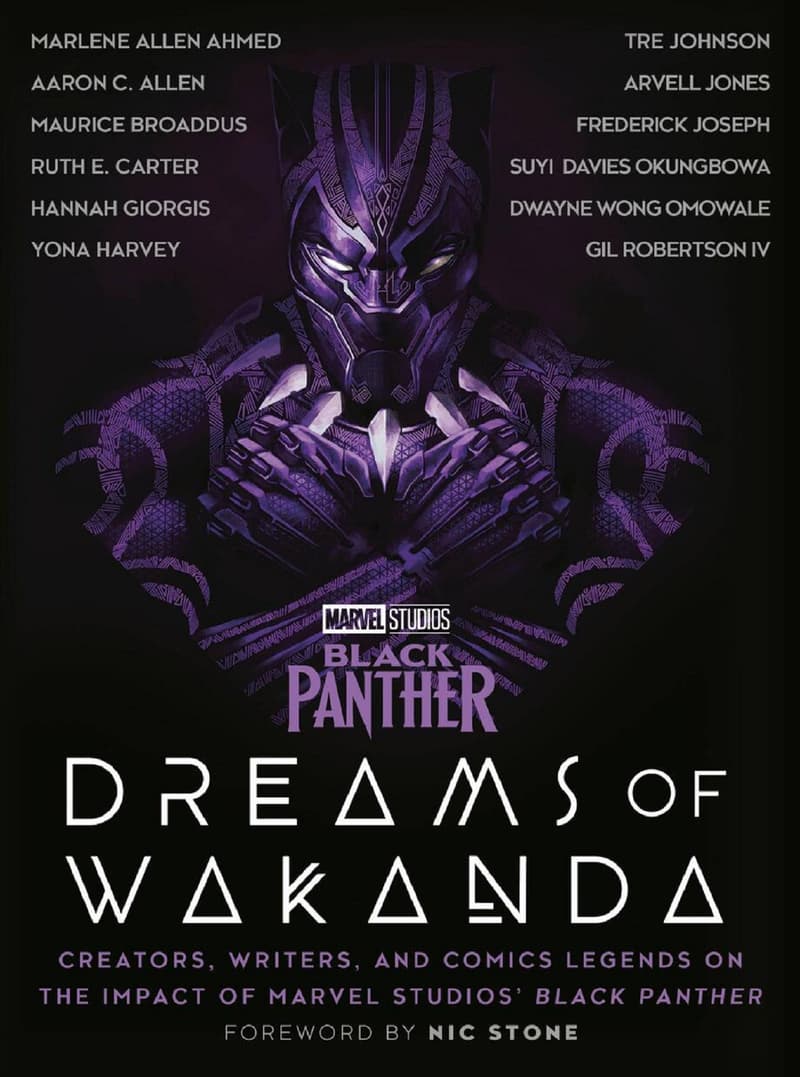 Join creators, writers, and comics legends as they discuss the impact of Marvel Studios' Black Panther in this gorgeously illustrated collection of essays.
 
Marvel Studios' Black Panther has become more than just a movie—it has shaped conversations about art, culture, science fiction, representation, justice, fashion, comics, creativity, and so much more. Celebrate the legacy of the film with this collection of all-new personal essays and reflections that shed light on its monumental impact, including firsthand stories from artists involved in the film, cultural analysis from journalists and academics, and thoughtful insights from writers and comics legends. Each contributor brings their unique expertise and experience to explore the film's genesis and significance from every angle. Complete with gorgeous original illustrations, Dreams of Wakanda brings together a wide array of diverse and multifaceted perspectives that exemplify the many ways the film has impacted cinema, culture, and society.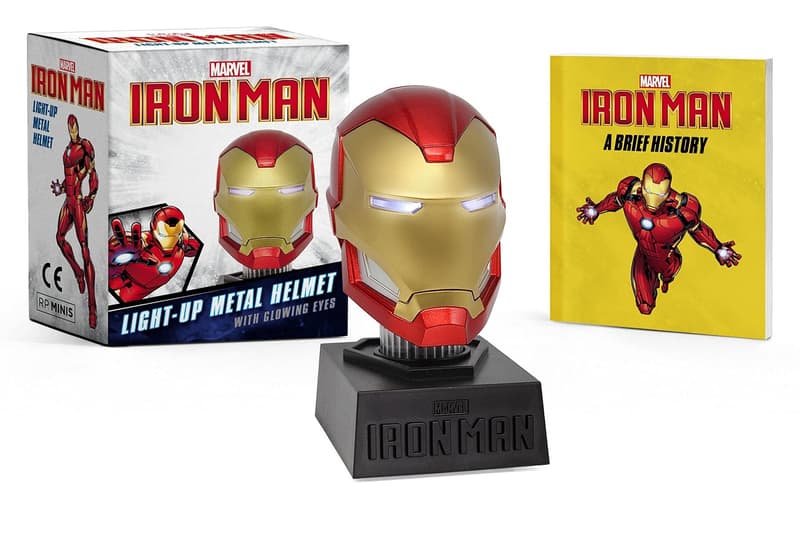 Take home this one-of-a-kind, officially licensed mini replica of one of Stark Industries' most famous designs! This deluxe collectible features a 3-1/2-inch replica of Iron Man's helmet with light-up, glowing eyes and display stand modeled after the arc reactor. It also includes a 48-page mini book on Iron Man's comic book history and legendary armor iterations, complemented by classic comic book art that commemorates one of the Marvel Multiverse's most beloved and iconic heroes. Marvel fans will enjoy displaying Iron Man's helmet!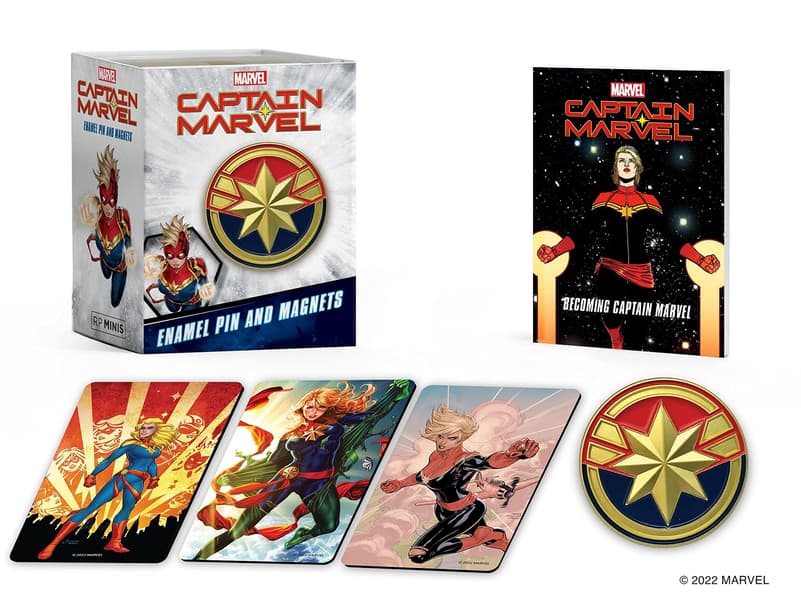 Higher, further, faster! Showcase your love for Captain Marvel: Carol Danvers with this officially licensed collectible set! This set features a 1.4-inch embossed enamel pin of Captain Marvel's insignia, plus three high-quality magnets. It also includes an in-depth 88-page mini book on Captain Marvel's legendary comic book history and many iterations, including modern-day Captain Marvel: Carol Danvers! This one-of-a-kind collectible set housed in a deluxe magnetic display case is great for any Marvel fan who collects Captain Marvel merch.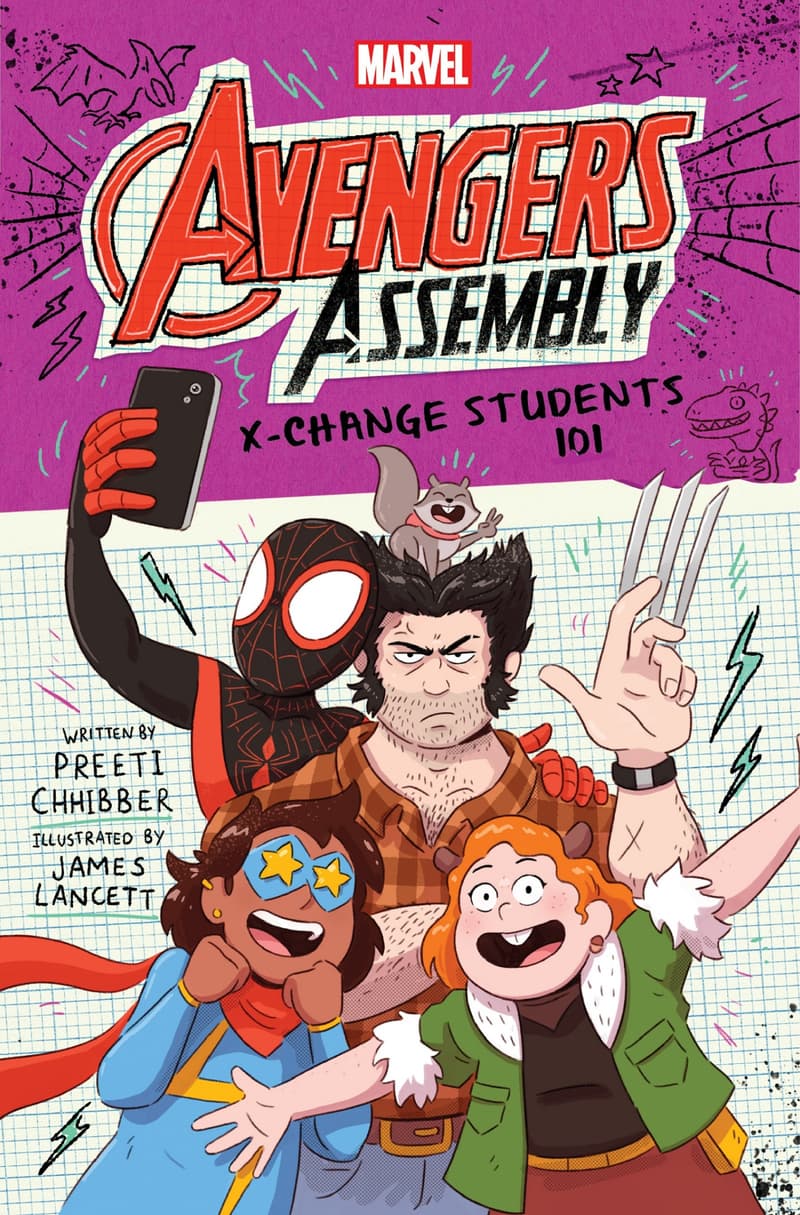 The Hype Box
Can't-miss news and updates from across the Marvel Universe!