Culture & Lifestyle
Published February 11, 2019
Make Marvel Conversation Heart Treats for Your Sweetheart This Valentine's Day
Let your loved ones know what's in your heart with these classic Marvel sayings!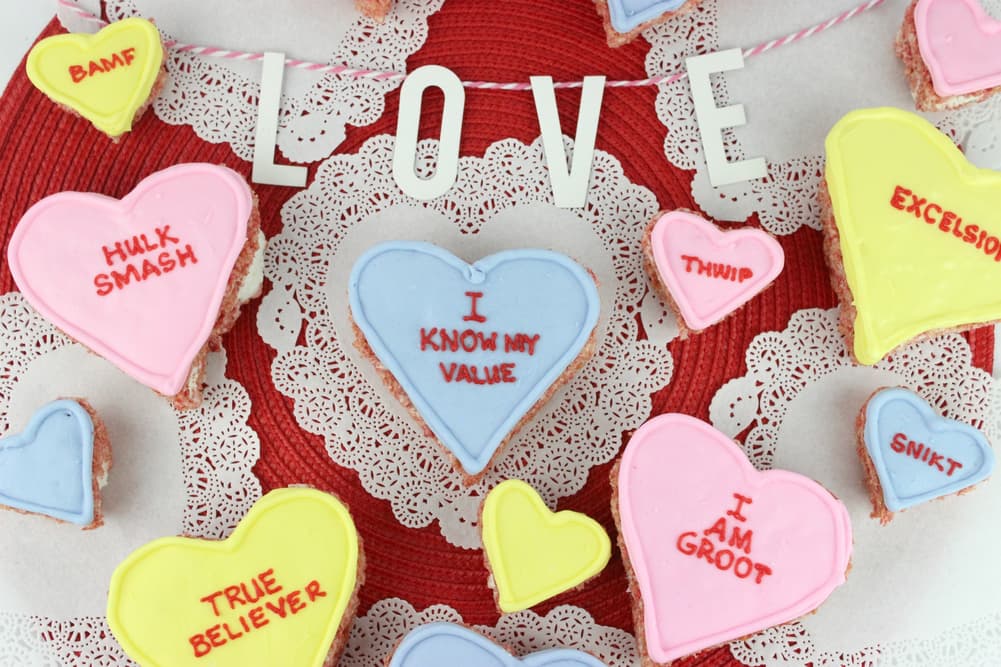 MARVEL CONVERSATION HEART TREATS
RECIPE BY JENN FUJIKAWA (@JUSTJENN)
You'll Need:
2-½ inch heart-shaped cookie cutter
#7 pipe tip
#3 pipe tip
Ingredients:
6 cups strawberry-flavored rice cereal
10 oz (40 regular-sized) marshmallows
2 tbsp butter
Icing Ingredients:
5 cups powdered sugar
6 tbsp warm water
3 tbsp meringue powder
pink food gel dye
purple food gel dye
yellow food gel dye
red food gel dye
Directions:
Step One: Prep a 9x13 pan with non-stick spray. Set aside.
Step Two: In a large pot, melt butter and marshmallows over low heat. Stir until melted, then remove from the heat and add the strawberry rice cereal. Stir until well coated.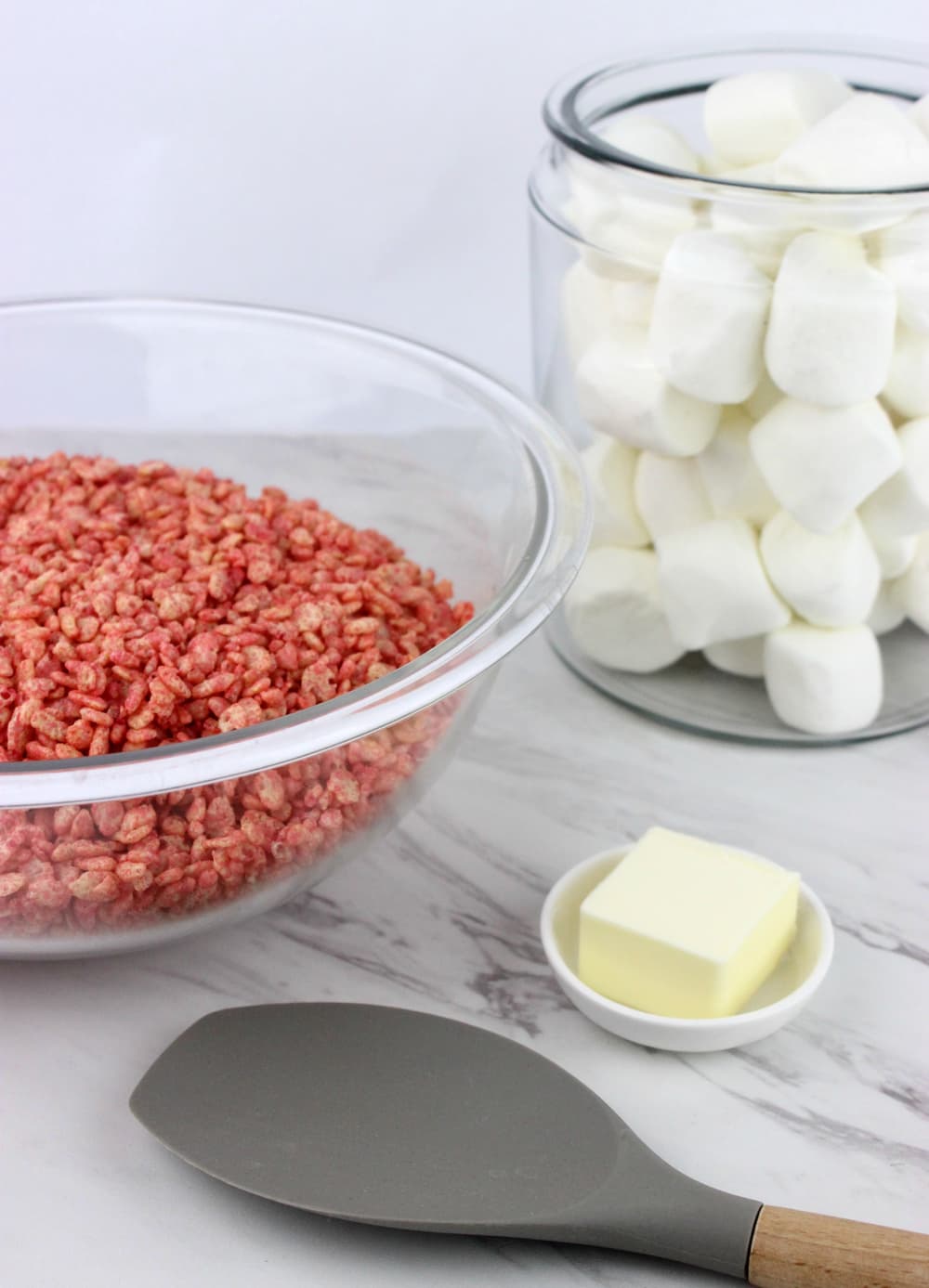 Step Three: Press mixture into the prepped pan using a buttered spatula or buttered parchment. Let cool completely.
Step Four: Use the heart cookie cutter to cut out shapes.
Step Five: In the bowl of an electric mixer, stir together the powdered sugar and the meringue powder. Slowly add the water until the icing is combined. Add a teaspoon of water if necessary, to get the right consistency.
Step Six: Take out ¼ cup of icing and place in a small bowl. Use the red food gel dye to color. Set aside.
Step Seven: Separate the remaining icing into three bowls, using food gel dye to color one bowl pink, the second one purple, and the third bowl yellow.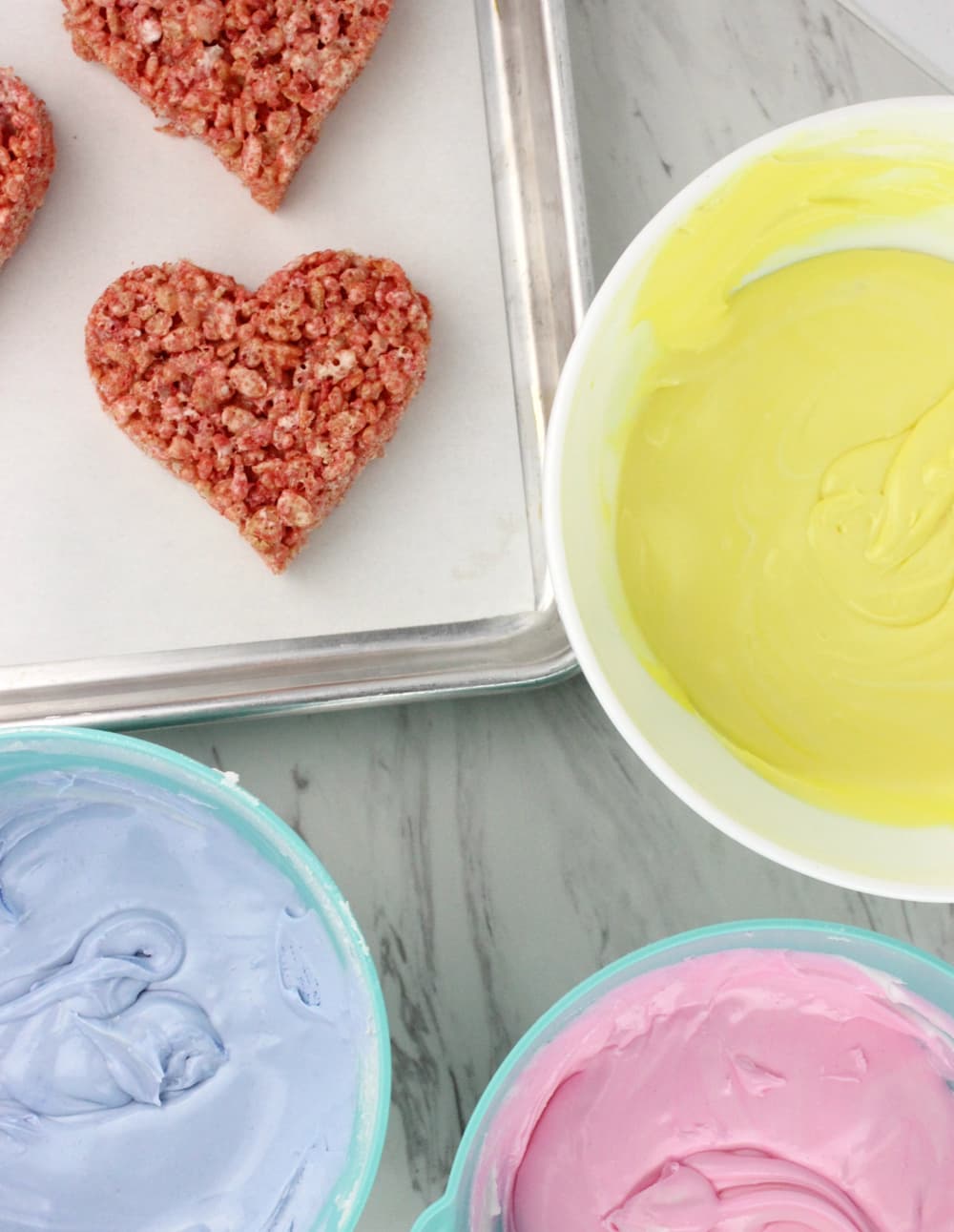 Step Eight: With a #7 tip and pink icing, pipe an outline onto the treats. Flood the heart with icing, then use a toothpick to clean up the edges. Let dry. Repeat on the remaining heart treats with the other icing colors.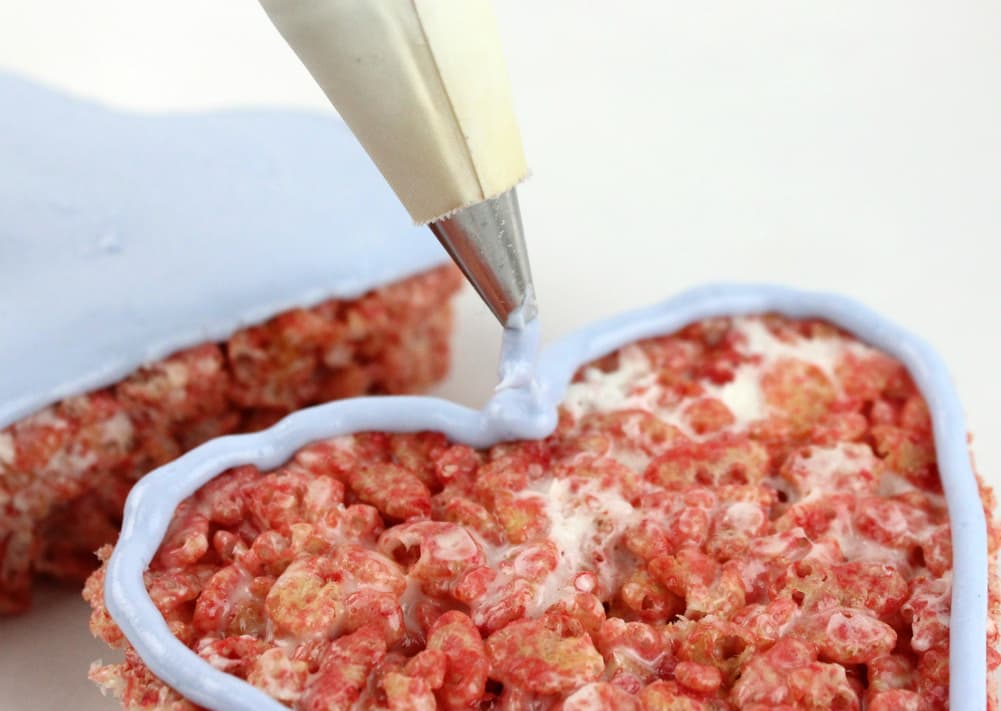 Step Nine: Use a #3 tip and red icing to pipe words onto the hearts.
Step Ten: Once the icing has dried, they're ready to serve!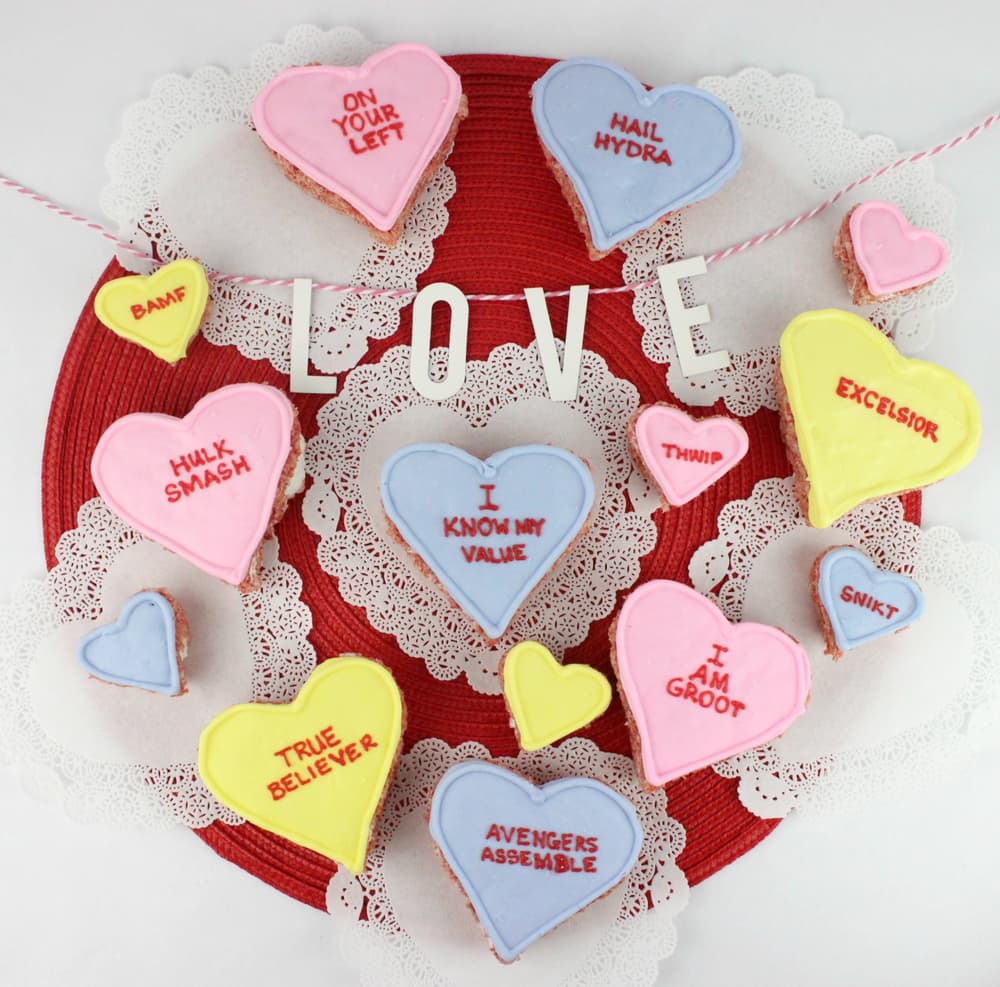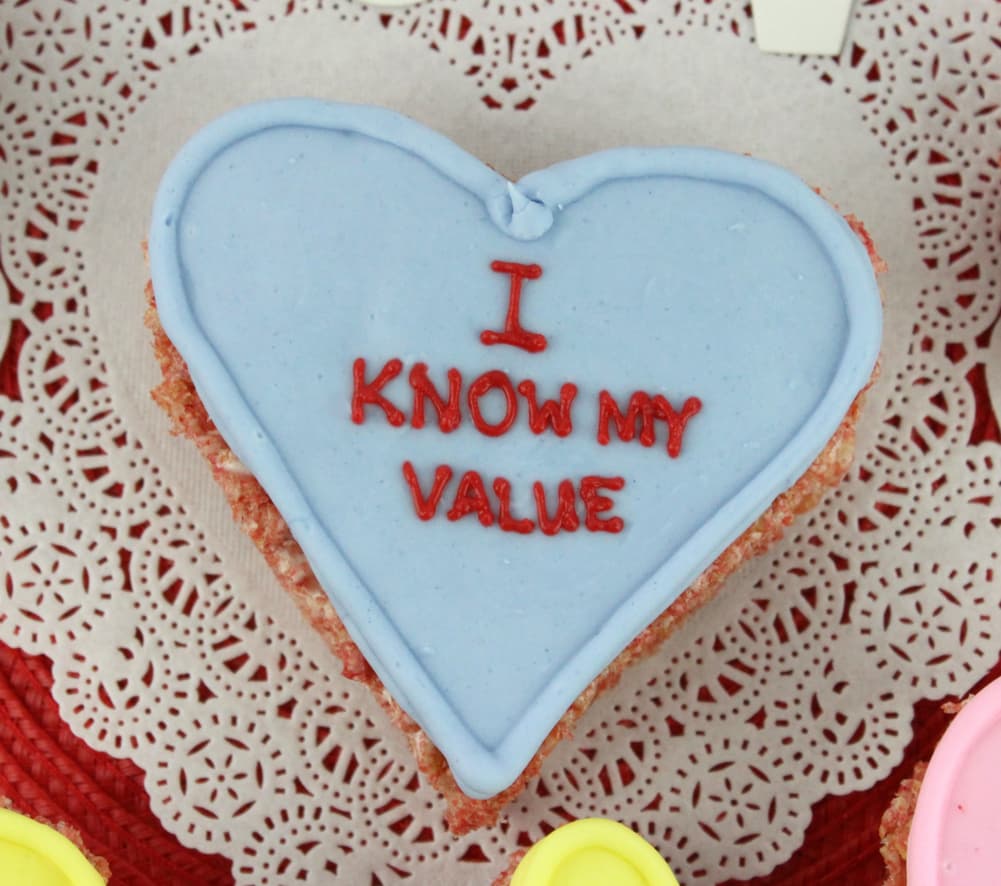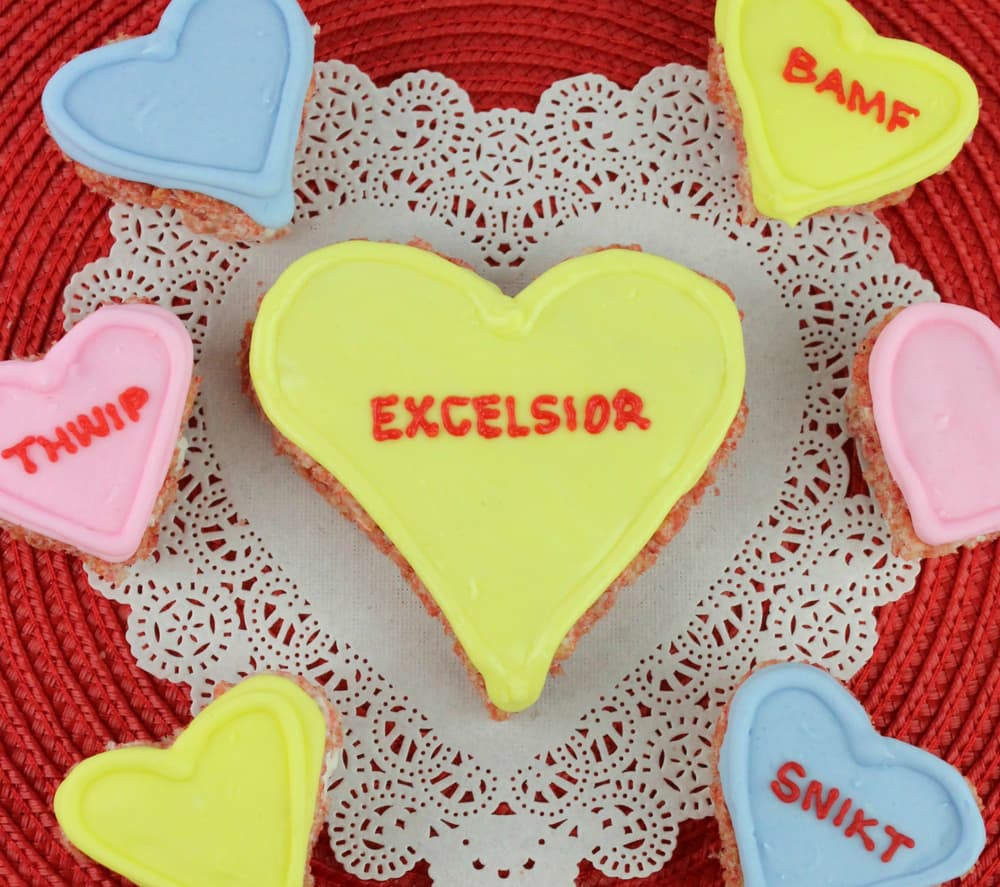 The Hype Box
Can't-miss news and updates from across the Marvel Universe!