Culture & Lifestyle
Published April 7, 2022
Start Your Day Off on the Right Side of Things with This 'Moon Knight'-Inspired Lentil Soup
You might wanna try the lentil soup. Arthur Harrow made it this morning.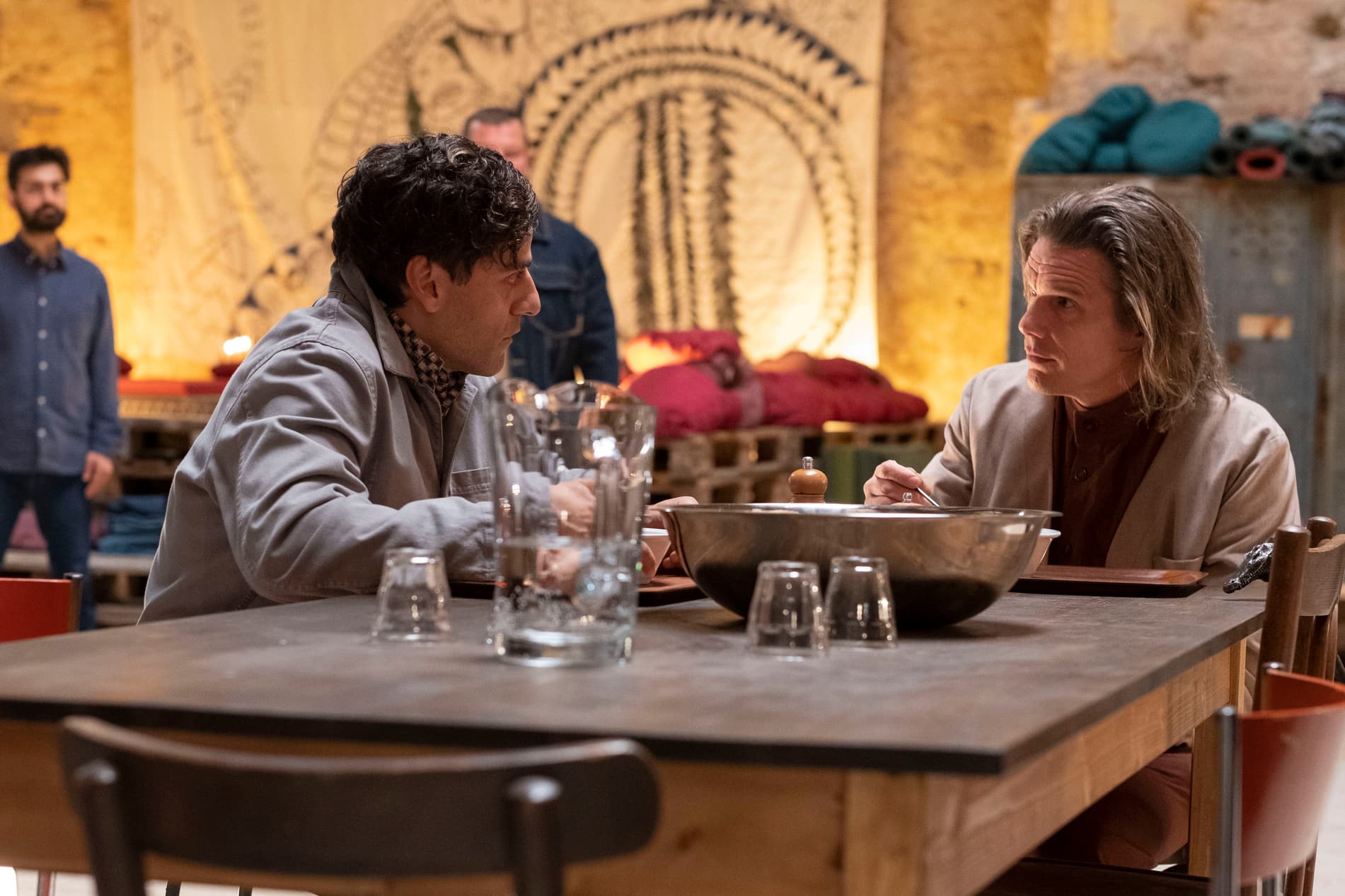 If there's one thing you need to know about Arthur Harrow's commune dedicated to the Egyptian deity Ammit, it's that they're dedicated to teaching each other. We share our knowledge.
As seen in this week's episode of Marvel Studios' Moon Knight, you need to fuel up, especially when you're an avatar for a god. If you're a vegan like Harrow and Steven Grant, we have just the meal for you! It's Victor.... er, Jenn Fujikawa's recipe! 
Gather your fresh ingredients from your local commune, ponder which arm you want to tattoo the sigil of Ammit, check out the Episode 2 Details Log, stream the first two episodes of Moon Knight on Disney+, and prepare a hearty dish that would make Harrow proud.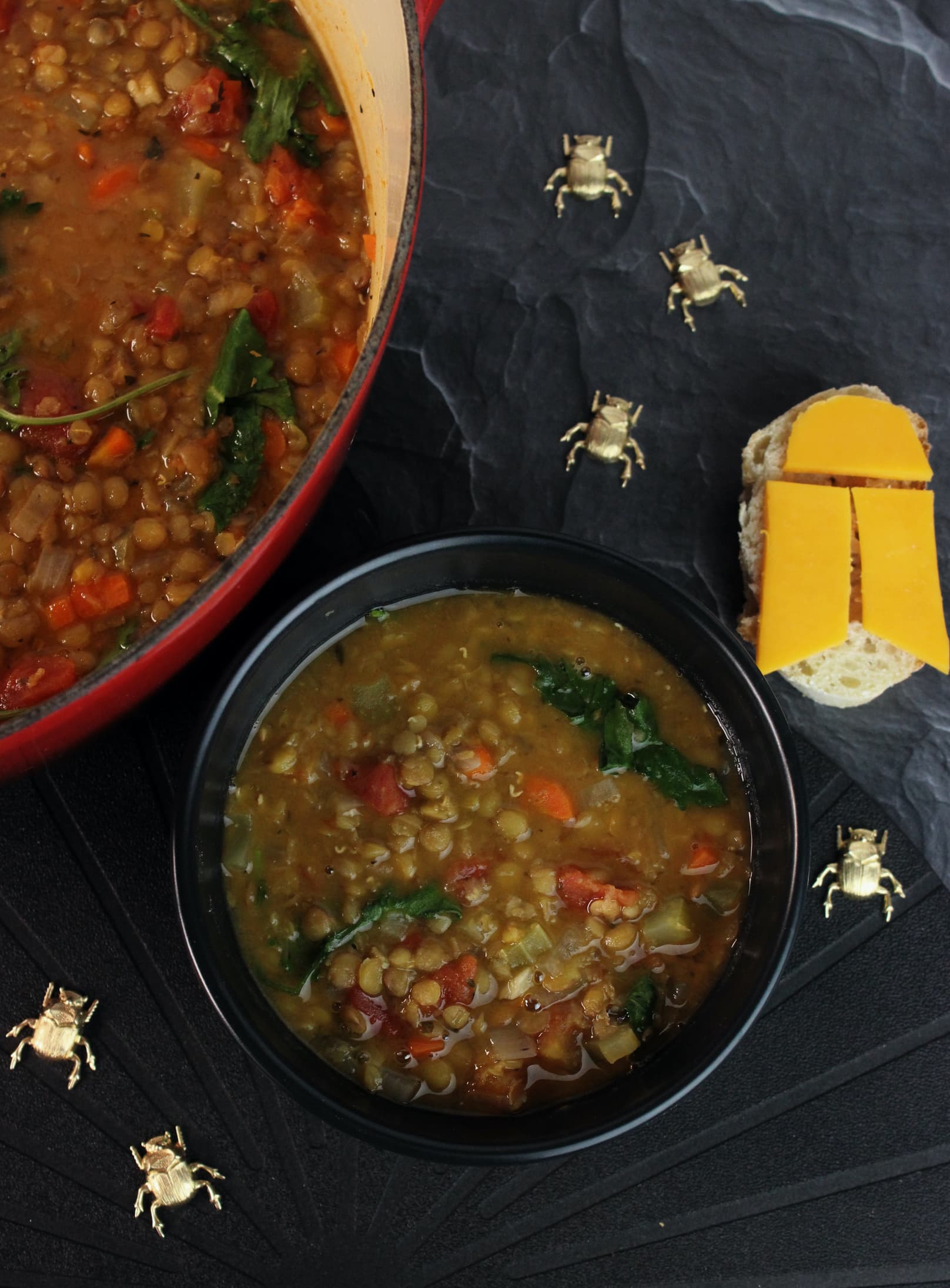 MOON KNIGHT-INSPIRED LENTIL SOUP
RECIPE BY JENN FUJIKAWA (@JUSTJENNRECIPES)
Makes 6 servings
Ingredients for the Soup:
●    32 oz vegetable broth
●    2 cups dry lentils, rinsed
●    2 carrots, diced
●    2 celery stalks, diced
●    1 medium onion, diced
●    1 cup kale, sliced
●    1 medium onion, diced
●    1 clove garlic, minced
●    1 can (14.5 oz) crushed tomatoes
●    2 tbsp olive oil
●    1 tsp oregano
●    1 tsp salt
●    ½ tsp pepper
●    ½ tsp basil
●    ½ tsp cumin
●    ½ tsp parsley
●    ½ tsp thyme
Ingredients for the Scarab Toast:
●    6 slices, baguette
●    6 slices, cheddar cheese
●    2 tbsp unsalted butter, melted
Directions:
Step One: In a Dutch oven over medium heat, heat the olive oil and add the onions, carrots, celery, and garlic. Cook for 3 - 4 minutes, until softened. Stir in oregano, basil, cumin, parsley, and thyme.
Step Two: Stir in the lentils, tomatoes, and vegetable broth. Bring to a boil. Reduce heat to low; cover and simmer for 45 minutes.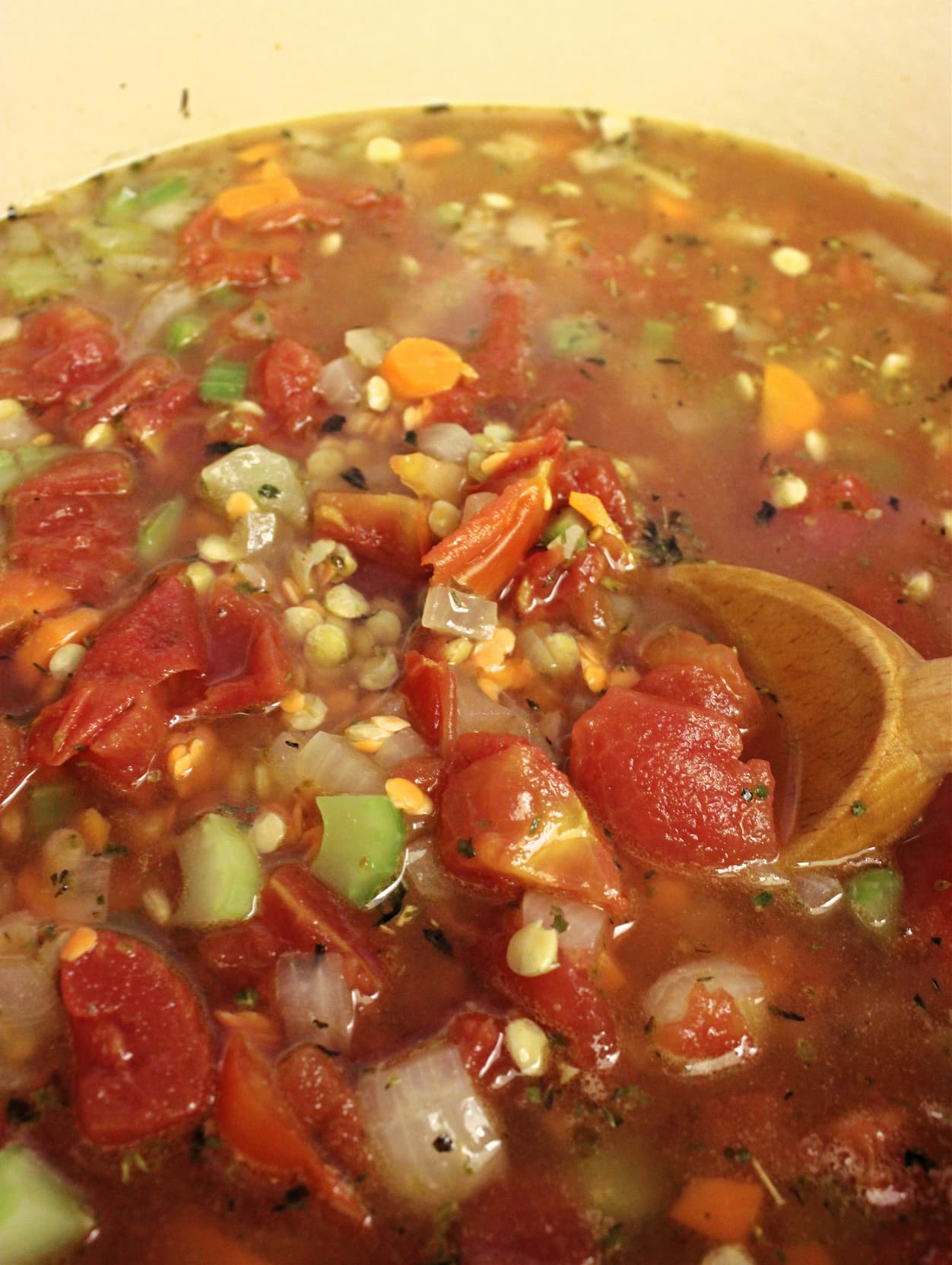 Step Three: Stir in the kale and season with salt and pepper.
Step Four: Brush melted butter onto the baguette slices. Cut each slice of cheese into three pieces and place onto each baguette to detail the scarab. Lightly toast until the cheese has melted.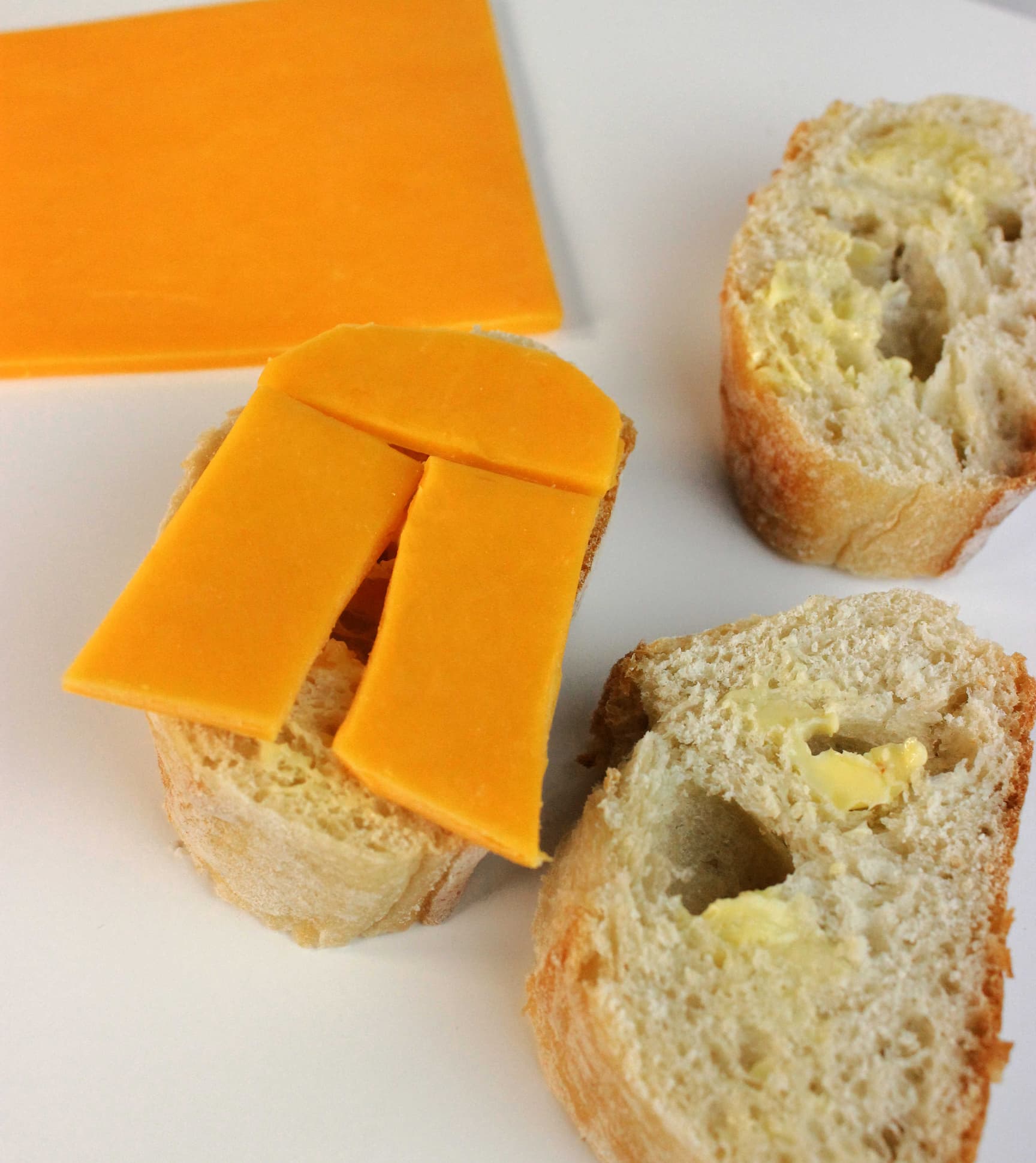 Step Five: Ladle soup into serving bowls and top with scarab toast, to serve.
Step Six: Enjoy!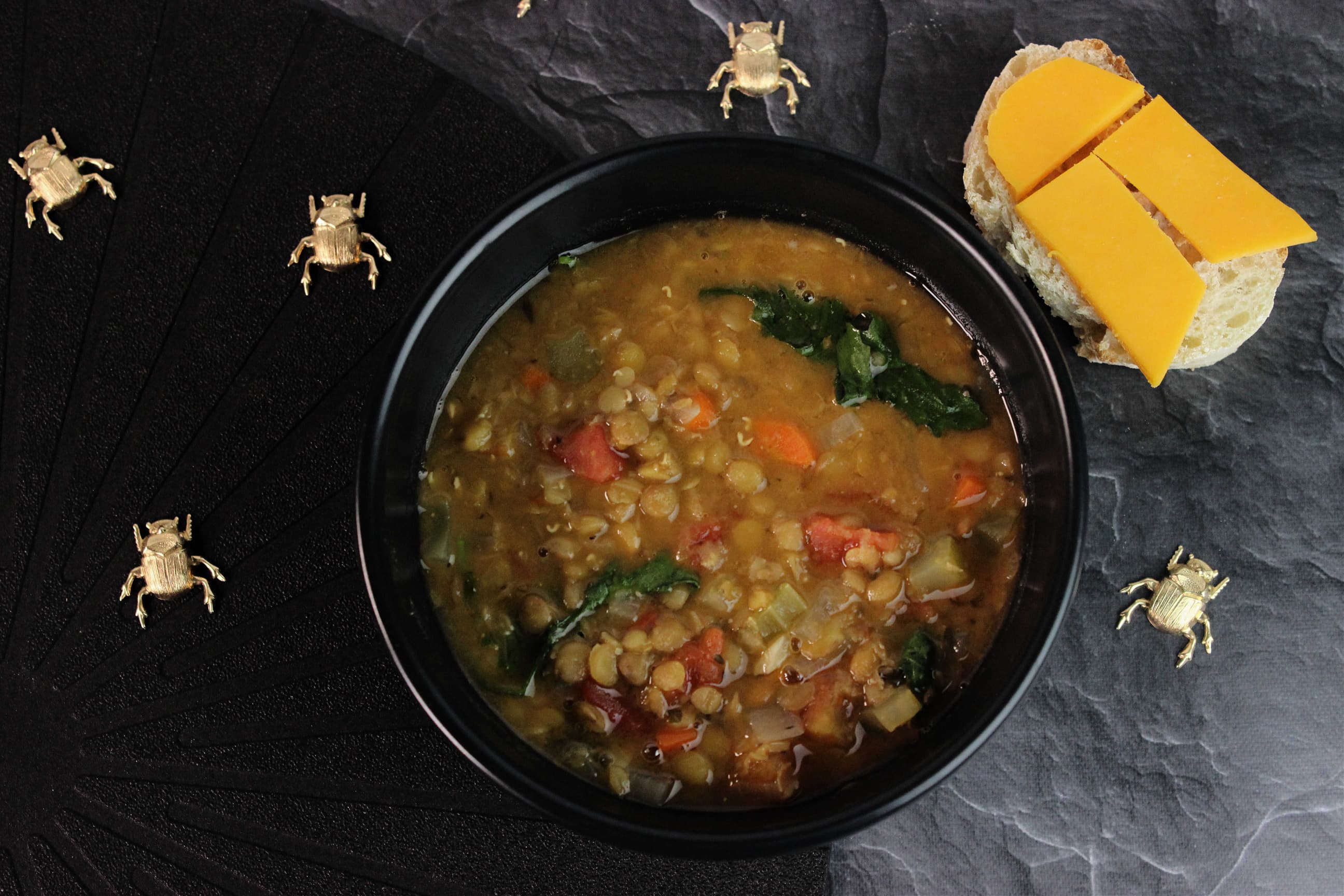 The Hype Box
Can't-miss news and updates from across the Marvel Universe!