Culture & Lifestyle
Published April 29, 2019
This Week in Marvel History: April 26-May 2
See what happened at Marvel on these dates in its 80-year history!

With Marvel celebrating its 80th anniversary this year – and to scratch my own history and research itches – every week I'm digging through a whole host of important dates and details for a special segment of This Week in Marvel called… (wait for it) … This Week in Marvel History! Important comics, storylines, character appearances and moments, real world releases and special Marvel milestones—it's all part of TWIMH! Here are just a few Marvel History notes for the week of April 26-May 2!
April 26
1977: Machine Man aka Aaron Stack aka X-51 makes his first appearance in the pages of 2001: A SPACE ODYSSEY #8. YUP. Written and drawn by Jack Kirby.
April 27
2018: Marvel Studios' "Avengers: Infinity War" was released in theaters! SNAP!
April 29
1954: Two Atlas era debuts! NAVY ACTION #1 and RINGO KID #1, with the first appearance of Western hero Ringo Kid.
2011: According to giantbomb.com, "Marvel Super Hero Squad Online" launched. It was a super cute MMO that catered to younger fans. I really dug all the Super Hero Squad stuff—the comic strips, the cartoon, the toys, and the game have all given me tons of delightful gifs.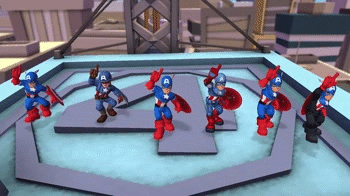 April 30
2005: "Man-Thing," a very little known pre-Marvel Cinematic Universe Marvel movie, debuted in the U.S. on the Sci Fi Channel. It was never released in U.S. theaters – it made it to the big screen in three international markets – and went right from TV to DVD the same year.
2014: Cindy Moon makes her first appearance in AMAZING SPIDER-MAN #1. She'd later go on to become the stupendous Silk!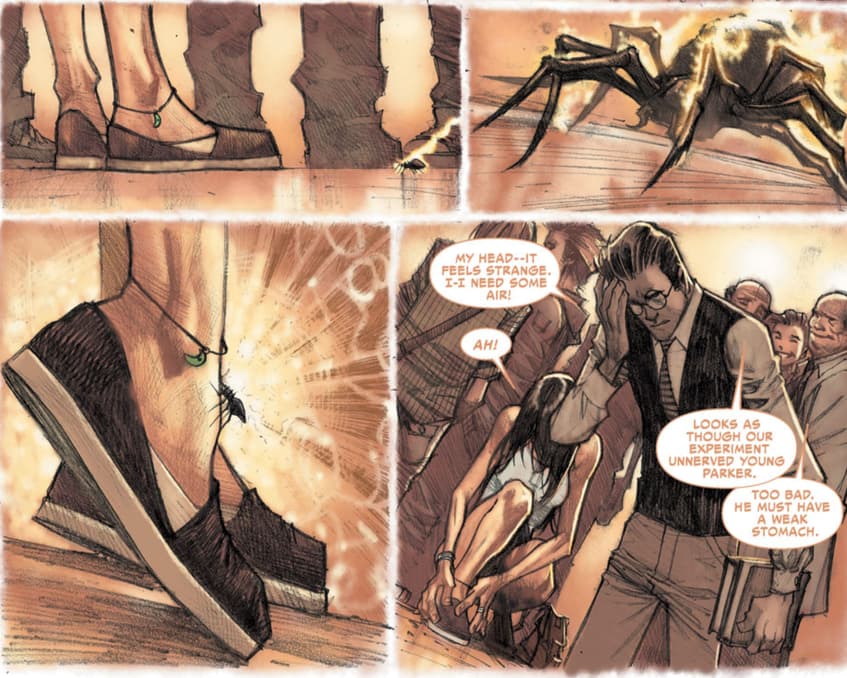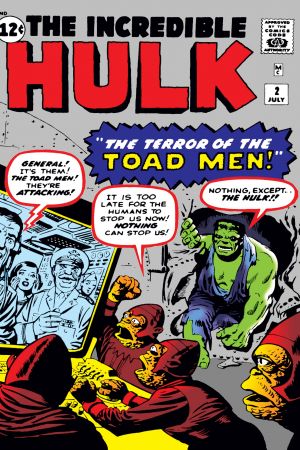 1984: West Coast, best coast? Mmmm, not so sure. But WEST COAST AVENGERS #1 gives us a second Avengers squad led by Hawkeye. On the team: Mockingbird, Wonder Man, Tigra, and Rhodey-era Iron Man! Guess who turns down an offer to be on the team! Yup, Shroud! DUH, OF COURSE.
2009: "X-Men Origins: Wolverine" debuted in theaters.
May 2
1963: Kraglin, whom many know as a character in the Marvel Cinematic Universe, actually makes his debut in the Ant-Man and the Wasp story in TALES TO ASTONISH #46. He's an alien who happens to be on earth that Hank and Jan run encounter while on vacation.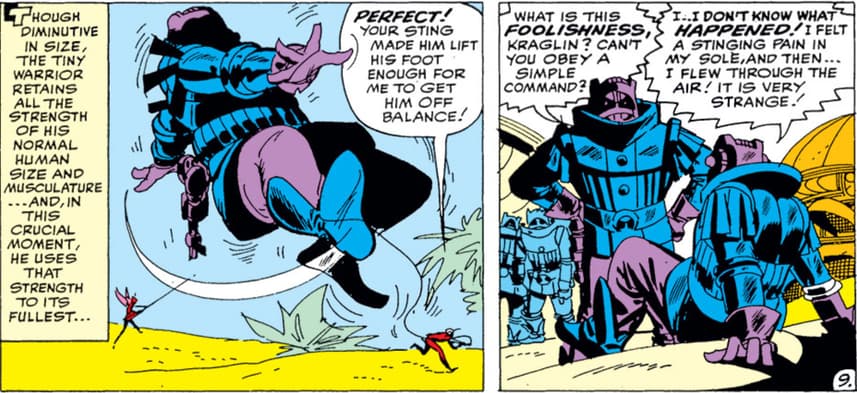 1967: The first issue of NOT BRAND ECHH is released, giving us the glory that is Forbush Man! Though, according to my research, Irving Forbush actually debuted in a 1955 issue of SNAFU. BUT FORBUSH MAN! MIGHTY IS HE. And NOT BRAND ECHH is so fun, a big Marvel parody series making fun of itself and its "distinguished competition." It's a huge influence on one of my favorite series WHAT THE--?! from the '90s.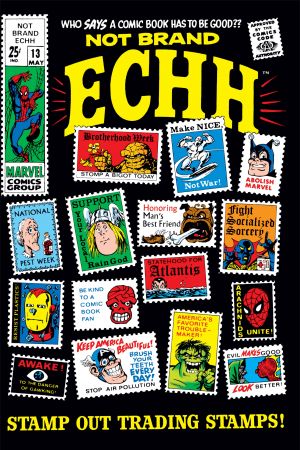 Also on this day in 1967, Contessa Valentina Allegra de Fontaine, who has one of my favorite names in comics, debuts in STRANGE TALES #159. She shows up in the S.H.I.E.L.D. story by Jim Steranko and becomes a crucial character for many Nick Fury/S.H.I.E.L.D. stories, going through some real interesting twists and turns over the years!
And THOR #154 introduces the Mangog in a Stan Lee and Jack Kirby classic! The original Mangog story is dope and dire and huge, so I highly recommend it. And we had a great Mangog story during the Jane Foster/Thor era!
2003: "X2" aka "X-Men 2" aka "X2: X-Men United" hit theaters in the U.S. It has vibes of Weapon X and "God Loves, Man Kills," and other fantastic X-Men stories. Love this movie!
2008: Marvel Studios' "Iron Man" hit theaters. I remember being in the Marvel staff screening in New York. Pretty much all of us were stunned by how incredible the film was. We knew it was something special, and boy… were we right!
2014: "Amazing Spider-Man 2" was released in theaters, the second Andrew Garfield-starring Spidey film.
For more about these events and more Marvel news and history, tune in to This Week in Marvel every Friday wherever you get podcasts!
For more about Marvel's 80th Anniversary, visit marvel.com/marvel80!
The Hype Box
Can't-miss news and updates from across the Marvel Universe!