Culture & Lifestyle
Published July 23, 2019
This Week in Marvel History: July 19-July 25
See what happened at Marvel on these dates in its 80-year history!

With Marvel celebrating its 80th anniversary this year – and to scratch my own history and research itches – every week I'm digging through a whole host of important dates and details for a special segment of This Week in Marvel called… (wait for it) … This Week in Marvel History! Important comics, storylines, character appearances and moments, real world releases and special Marvel milestones—it's all part of TWIMH! Here are just a few Marvel History notes for the week of July 19-July 25!
July 19
1977: Gladiator and the Shi'Ar Imperial Guard debuted in UNCANNY X-MEN #107 by Chris Claremont and Dave Cockrum. I LOVE THEM. Gladiator is like a man who is super, but purple, and with a space mohawk, and he gets his strength from his confidence and my dude knows he's LEGIT. And now he's Imperator of the Shi'Ar! Cannonball is married to the current Smasher of the Guard! Wolverine once stole Guard member Fang's costume! They're dope.
1994: Synch debuted in X-MEN #36. We talked a bit about the Phalanx Covenant and Generation X last episode, and this is another part of that big story. Synch died by the end of the Generation X run, but he had really cool powers—duplicating other super powers and actually even using them better than the OG person.
2000: The Sentry first appeared in SENTRY #1 by Paul Jenkins and Jae Lee. He's another character who is like a man that is super, but a much darker take on the archetype. The Golden Guardian of Good is one of the most powerful heroes in the Marvel Universe, but also has a dark side and secret. I won't spoil it if you haven't read it, but this story posits that Sentry was a huge Marvel hero who was hidden from everyone's memories and reality. There's also a neat hook in that the character was first revealed as if he'd been a Marvel character created by Stan Lee, but was uncovered and revealed in Wizard Magazine. There's some great Sentry stories out there, including this first series!
July 20
1971: Correcting a previous date, the Defenders came together for the first time in MARVEL FEATURE #1. They'd get their own book in about a year. This date in July is when the issue hit newsstands!
1976: Phoenix debuted in UNCANNY X-MEN #101! We did our deep dive on Jean Grey as the Phoenix in episode #395, so if you want the real deep deets, go listen to that now-classic episode!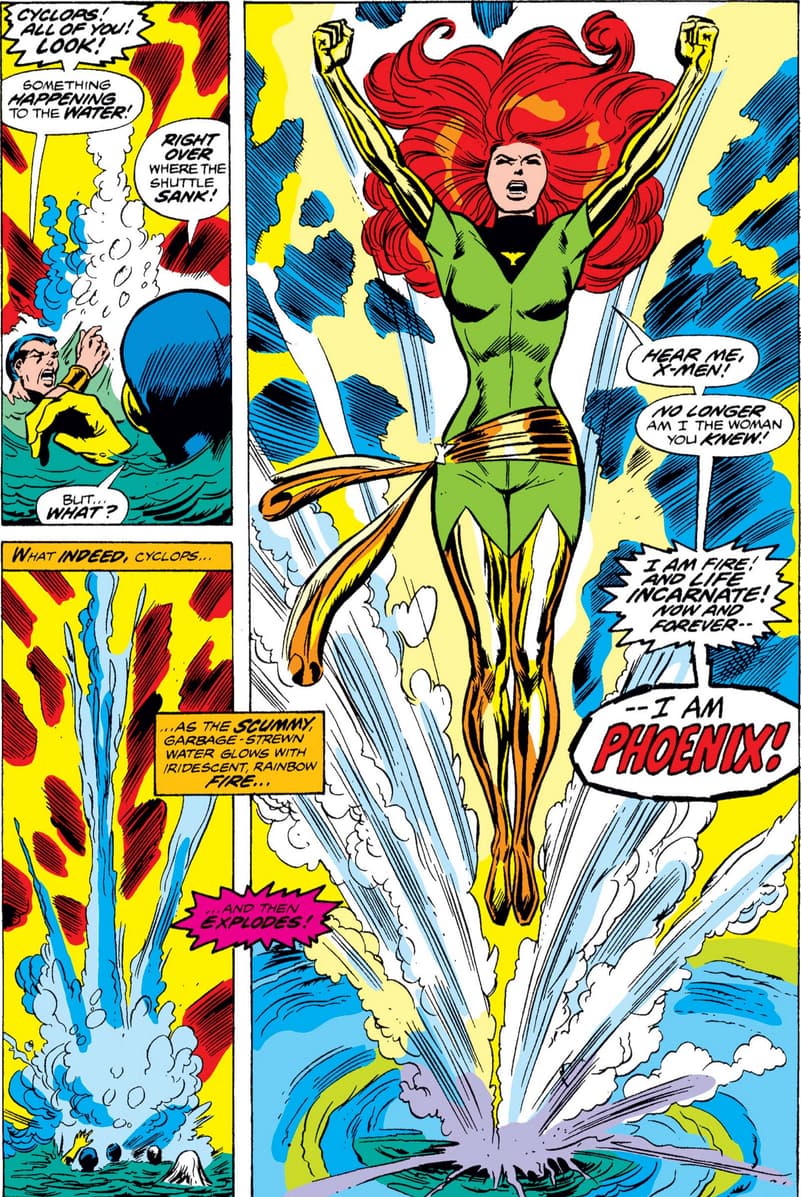 July 21
1992: MORBIUS: THE LIVING VAMPIRE #1 by Len Kaminski and Rob Wagner was released. The series would run almost three years and was how I first got acquainted with the Living Vampire, the super-gothy version of Morbius! WHERE WAS THE DEEP V?!?!?! Last week we dove a bit into Morbius and his first appearance in the '70s.
July 22
1969: Marvel launched a new horror title with CHAMBER OF DARKNESS #1. There are some really cool folks on this book: Stan Lee, John Buscema, Denny O'Neil, Don Heck, John Romita, and Gary Friedrich. Marvel also launched a new romance book the same day with OUR LOVE STORY #1 with a number of stories by John Buscema and John Romita!
1975: MARVEL PRESENTS #1 introduces Ulysses Bloodstone! And that's fine, he's ok, but his daughter Elsa is where the real magic is! But she won't debut until 2001!
And almost two years to the day after the previous issue of the series was released, WARLOCK #9 came out. BUT -- Warlock had been appearing in the pages of STRANGE TALES in the interim, having been brought back to glory by Jim Starlin. And in this first Warlock-proper issue by Starlin, he introduced the the In-Betweener, a cosmic being who wears a neat little black and white kimono type thing and is part-cosmic abstract, part-embodiment of opposing forces. He works for Chaos and Order, so it tracks.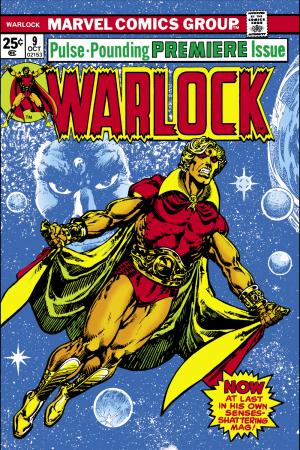 1992: I've seen some conflicting info, but this date seems to be a home video release for the Captain America film produced in 1990. (The film may or may not have been in theaters in the U.S.) It features Matt Salinger, son of author J. D. Salinger, as Cap!
2011: Marvel Studios' Captain America: The First Avenger punched Hitler in his face – 200 times! – in theaters everywhere!
July 23
1956: BATTLEGROUND #14 was released, featuring Jack Kirby's first Marvel art since MARVEL MYSTERY COMICS #28 from February 1942!
July 24
1979: Terrax the Tamer debuted in FANTASTIC FOUR #211! He started out as Tyros the Terrible, a real jerkface, and is then transformed into Terrax, Galactus's new herald. So he's a real jerkface with the Power Cosmic and a Cosmic Axe. SMOOTH MOVE, FF.
1984: The Iron Man of 2020, Arno Stark, gets a sweeeeet last-page introduction in MACHINE MAN #2 by Tom DeFalco, Herb Trimpe and Barry Windsor-Smith. Gorgeous series, very trippy looking thanks to BWS' finishes and colors and work over Herb's breakdowns. Iron Man 2020 has cool gears and buttons and flourishes. Real fun.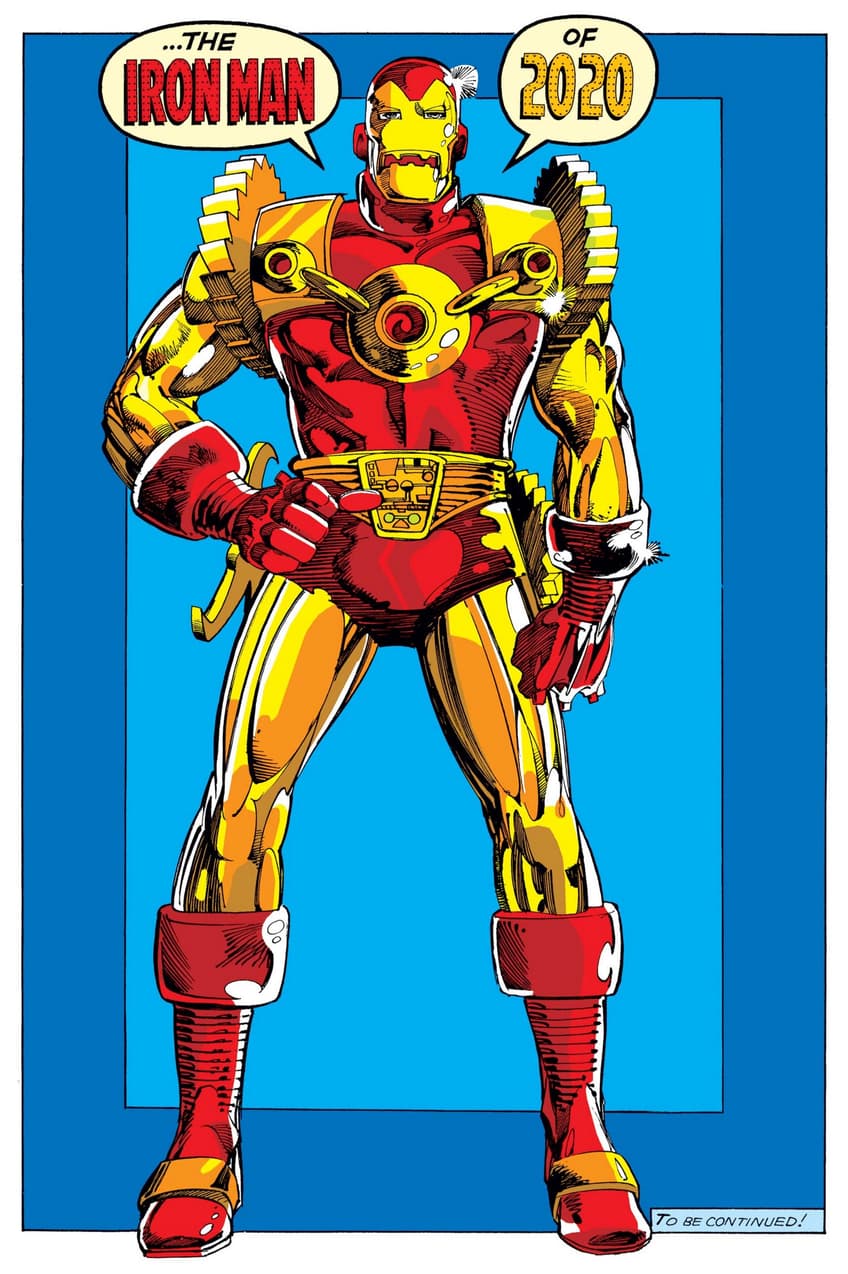 The Hype Box
Can't-miss news and updates from across the Marvel Universe!