Culture & Lifestyle
Published December 20, 2019
Year in Review: Best of Marvel in 2019
Here's a list of the biggest (or most favorite) Marvel things that happened this year!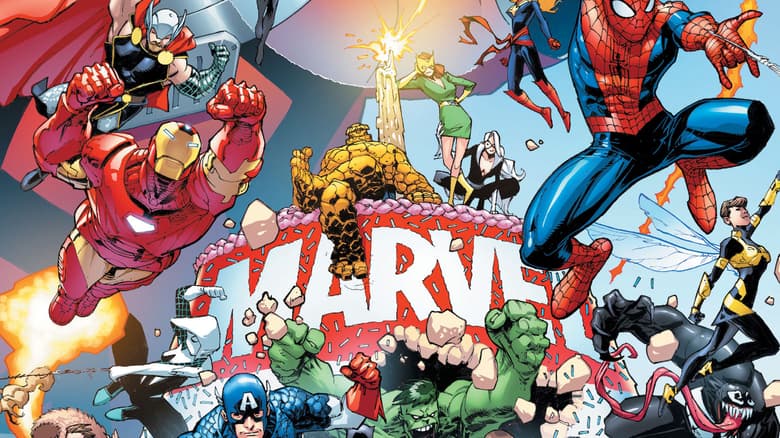 The end of the year is quickly approaching, and before 2020 creeps up on us, we wanted to take the opportunity to look back at 2019.
The Marvel.com team consulted with the people who make up the House of Ideas to see what were the standout moments of the year were. Read on to find out!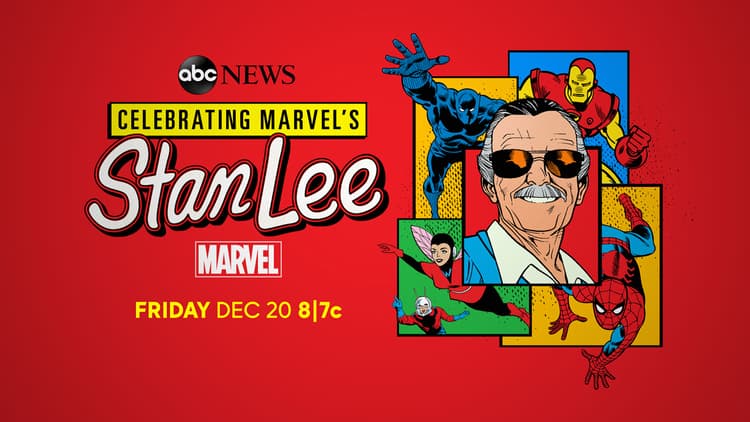 "It hurt to lose Stan Lee last year, but I thought the tribute was really beautiful and hearing everyone's memories of Stan and what he meant to them was incredibly moving. It was such a great celebration, and being in that room with so many members of the mighty Marvel family was something I'll always remember. — Jake Thomas, Editor
"Marvel celebrates Stan Lee. Without a doubt the most memorable moment for me. It was a great tribute, and it was wonderful to see so many people whose lives he had an impact on." — George Beliard, Manager, Talent Relations
"Picking one is really hard, but if I had to, I would say our Marvel Animation San Diego Comic-Con panel where we paid tribute to Stan Lee and talked about all the different roles he played within Marvel Animation history. We got to hear from folks who got to work with him throughout the years, and it was a very lovely thing to get to be a part. It was a great way to honor Stan's memory." — Sofia Finamore, Coordinator, Animation & Family Entertainment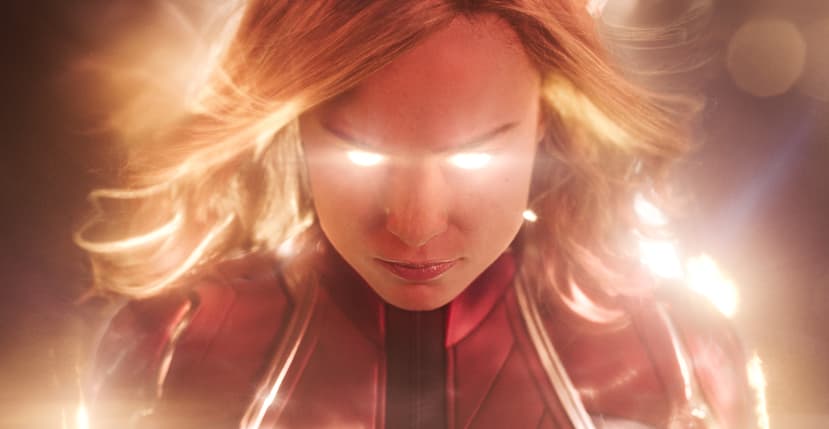 "Marvel Studios' Captain Marvel film release in March! As a fan of Carol Danvers, and Captain Marvel, being able to experience the release of the film with her fans around the world was tremendously powerful. Carol has opened the doors for fans around the world to comics and the Carol Corps community, and it's amazing to see young kids everywhere now look up to a new inspirational hero! — Judy Stephens, Producer
"Marvel Studios' Captain Marvel — GOOSE LIVESTREAM. This took place at the press junket, and it is by far one of the most wonderful things of the year. We all need a little Flerken in our lives." — Jennifer Lai, Coordinator, Social Media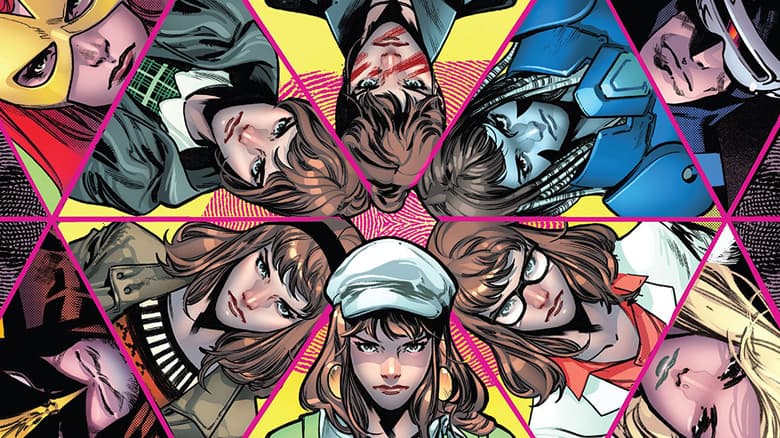 "Since reading Jonathan Hickman and Pepe Larraz's unforgettable HOUSE OF X #2 back in August, not a day has gone by where I don't think about the shocking revelation that Moira MacTaggert is a mutant! It adds a fascinating new layer to the X-Men mythos and I can't wait to see how it all plays out in 2020!" — Anthony Blackwood, Jr Sales & Communications Administrator
"Well, I may be biased, but Conan the Barbarian's return to Marvel Comics was a big highlight for me! Getting the chance to dive into Conan storytelling has been an honor for me as the editor, and seeing the outpouring of passion from the creative community, and getting to work with just a small section of those amazing creators, has resulted in some killer 2019 books across CONAN THE BARBARIAN, AGE OF CONAN, SAVAGE SWORD OF CONAN, CONAN 2099, and closing out the year with CONAN: SERPENT WAR. 2019 was the year of Conan, but 2020 is going to further blow minds!" — Mark Basso, Editor
"I really loved what the Daredevil Season 3 writers did with Sister Maggie's postpartum depression story. We got a lot of letters in response to DAREDEVIL #7 in 2014 about how much that arc meant to people, so it's always amazing to see something like that develop further for a new audience on another platform." — Ellie Pyle, Director, Content Development, New Media
"In 2019, I became a huge fan of SILVER SURFER: BLACK! These five comics, wonderfully illustrated by Tradd Moore and written by Donny Cates, tell an amazing story where Norrin Radd finds his redemption after fighting back the great King of the Abyss at the beginning of time. I absolutely loved the run and cannot wait for what's coming next for the reborn Silver Surfer, as well as from Cates and Moore in their own upcoming ventures." — Dakota Maysonet, Creative Assistant, Marvel Games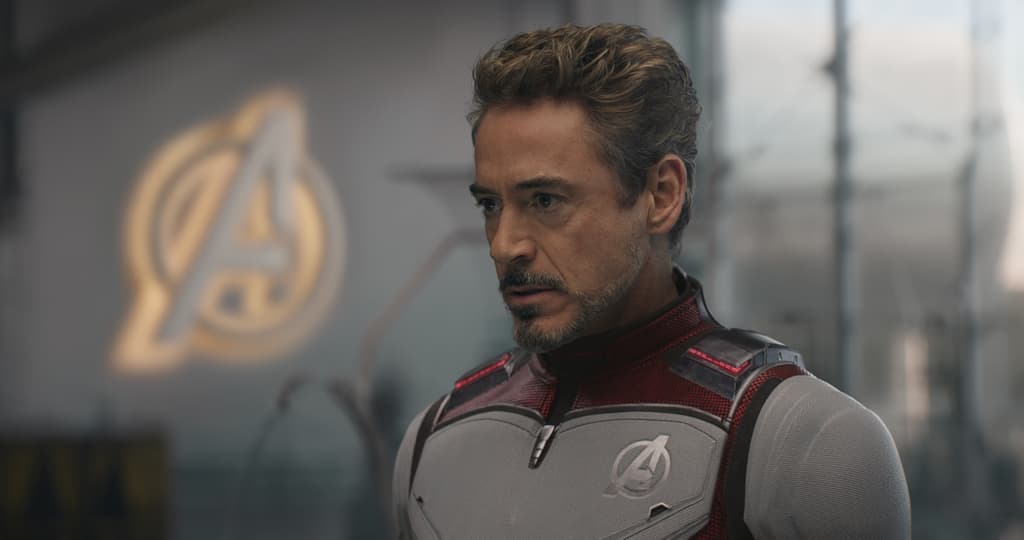 "Marvel Studios' Avengers: Endgame was the culmination of over a decade of work and 21 films resulting in the biggest film in box office history. Nothing could prepare me for the emotions I would feel watching so many storylines and characters I know and love come together to end their biggest fight yet. Whatever it takes." — Lorraine Cink, Talent & Senior Creative Producer
"Easy call. Captain America vs Thanos with Mjolnir in the last battle of Endgame. Ever since The Incredible Hulk movie where Tim Roth's Blonsky battled Hulk with the off-brand super soldier serum flowing through his veins, I waited for another moment where the true super soldier would show off his skill against a bigger, 'unbeatable' opponent. Cap is THE GREATEST fighter in all of the Marvel Universe regardless of powerset and this short-but-thrilling fight just helped prove it. I never yipped so loud. Or, like, ever." — Jon Ennis, Director, Partnership Business Development
"It's a pretty amazing feeling to be working with a company during the time Endgame broke 2 billion dollars worldwide and is the number one highest grossing movie in all of history. It's a once in a lifetime experience to look back and say 'Wow… I was there for that and I contributed to a part of that.' This is one of those stories I'll tell my grandchildren one day. — Irene Wu, Coordinator, Integrated Marketing
"My favorite Marvel thing from this year was the Marvel's Avenger A icon being projected on to the Intercontinental Hotel in Downtown LA during E3 2019. It was such a cool moment and made me feel like the Avengers tower was real!" — Loni Clark, Operations Coordinator, Marvel Games
"Wow, so hard to pick just one, but I think I'd go with our Marvel Contest of Champions Summoner Showdown! This absolutely EPIC 27-player tournament featured a new thrilling challenge every week, and combined all the excitement of a Marvel livestream with the expert commentary and analysis by Marvel's own Ryan 'Agent M' Penagos and Josh Saleh. HUGE congrats to DTMelodicMetal on a hard-fought and well-earned victory! The only thing I didn't like about Summoner Showdown was that it only lasted 9 weeks!
"Argh! Look, I just can't go without mentioning the first time I made a meal inspired by Marvel's Eat the Universe! I tried the Angel Meat Loaf...it was absolutely beautiful." — Jonathan DiLallo, Audience Development Manager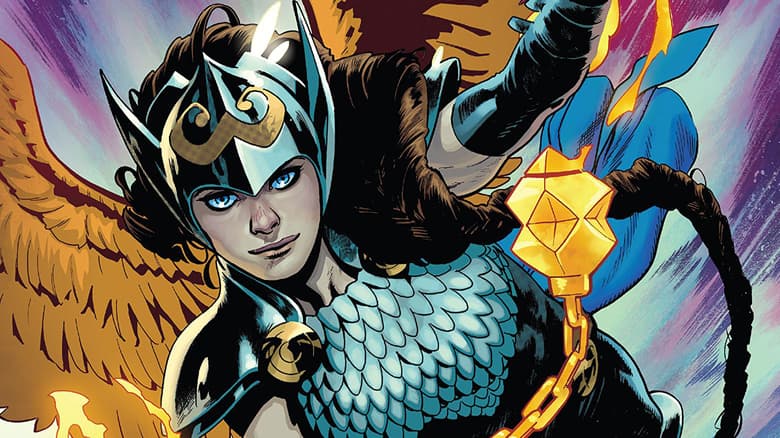 "2019 was a huge year for so many things in the Marvel world, but my favorite moment is actually one a few years in the making. I will never, ever forget what it was like when Taika Waititi announced that Thor 4 was happening — with the hilariously appropriate title, Love and Thunder — and not only that, but Natalie Portman was coming back to reprise her role as Jane Foster who will take on the mantle of Mighty Thor. The excitement in the room was palpable and it's such a good feeling it's stayed with me for the last few months. Also, Waititi handing Portman Mjölnir on stage was A+ work. That image is burned into my brain forever." — Rachel Paige, Associate Editor, Marvel New Media
"I have two, because as an editor at Marvel.com, I work in several lines of business and get blown away a lot.
The first one is on a small, personal scale, and that is reading the story of Jane Foster becoming Valkyrie in Marvel Comics. This woman has been a doctor, a grieving mother, a cancer survivor, and Thor – and now, she's Valkyrie. But she still has a job, like, a medical job for regular people. Watching her balance her life is so quintessentially Marvel in the way it reminds us that so many of our favorite characters and heroes were regular humans first and Super Heroes second. It sounds corny, but I root for Jane and love how she inspires me.
The second one is bigger: While I was not at San Diego Comic-Con, I was in the Marvel office as Phase Four of the Marvel Cinematic Universe was announced, helping get those announcements on to Marvel.com. You would never think that sitting in an office on a Saturday night could ever be exciting, but this was. (No, really.) We had all just seen Captain Marvel make her big entrance and the Avengers make their big exit, and now we were getting official confirmation that the universe would continue telling us these amazing tales. Getting to witness that as a fan (and be a part of it as an employee) was truly unforgettable." — Jamie Frevele, Editor, Marvel New Media
"Two of my (many) top Marvel moments of the year were the final Season of Cloak & Dagger and The Marvel After Show podcast. The acting in that show is so phenomenal, and this season was amazing while watching our younger heroes come into their own and learn what it really means to be a hero. The podcast was a great look into to how hard everyone on a Marvel set is working to make these shows come to life. (And also to get to see that Aubrey and Olivia are best friends not only on the show, but also real life!)" — Larissa Rosen, Senior Associate Producer
Be sure to share your favorite 2019 Marvel moment with us! You can follow Marvel on Facebook, Twitter, and Instagram!
The Hype Box
Can't-miss news and updates from across the Marvel Universe!