Games
Published August 23, 2019
'Marvel Contest of Champions': Summoner Showdown Week 5 Preview – Meet the Players
Find out more about the fourth group of fighters competing for the top spot and a trip to New York Comic Con!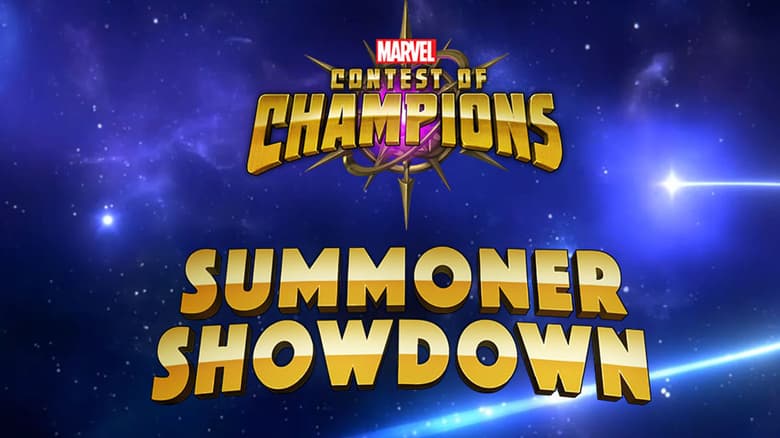 The Marvel Contest of Champions: Summoner Showdown is just over the halfway point with four finalists – chunkyb, BigBlue807, DTMelodicMetal, and roastedbagel – all set to head to the final showdown at New York Comic Con this October! (You can read a recap of Week 4 right here!)
Tomorrow – Wednesday, August 28 – marks the fifth week of tournaments that will decide the ultimate winner of this nine-week mobile gaming event. And you, True Believer, will be able to watch the action unfold LIVE!
Tune in to Marvel.com/mcocshowdown to watch the weekly livestream every Wednesday at 4:00 PM ET to watch three gamers compete in the Marvel Gaming Lounge. Your happy hosts Josh Saleh, Ryan "Agent M" Penagos, and more will provide a play-by-play as the potential champions take on the role of their chosen Marvel character in a fight for victory! Every week, one finalist will emerge victorious and move on to the final showdown event at New York Comic Con this October!
So, who are these gallant gamers going for the gold? Here's a rundown of the three Marvel gamers you'll see in the Marvel Contest of Champions: Summoner Showdown in Week 5!
PandamanPete from Seattle, Washington is a student, gamer, and Marvel fan who loves the game's tight-knit community, including the friendships created through alliances and streaming platforms. His favorite challenges are the ones that make him think, like puzzles with unconventional solutions. His style of play is very aggressive and on the offense, typically preferring to attack rather than defend, and taking risks in favor of doing more damage. His most used champions are Ghost, Wasp, and Quake. Says PandamanPete: "There are a lot of other impressive competitors, and I'm excited to test my skills against them."
Dragonfei of Merrimack, New Hampshire likes to play defensively to force the opponent to do what she wants, when she wants. Her favorite types of challenges are the 5-star Featured Arena grinds for new champions because it's an exhausting, but fulfilling 72-hour battle against some of the best players in the game. She wants to win to show gamers out there that ladies have just as much skill as the boys do! Her most used champions are Domino, Captain Marvel, and Captain America (Infinity War), but her favorite champion is Rogue. Dragonfei's motto: "It's a marathon, not a sprint."
Royal.Marshall hails from the Bronx, New York and is a self-described video game nerd who loves having all the Marvel heroes and villains in the palm of his hand. He's a strategy fighter who looks at what's required to pass certain obstacles while also keeping a diverse stable of characters. His favorite challenges are Arena and EQ Bosses. His most used champions are Void, Iron Fist, and Star-Lord and he likes to keep hope alive: "There's always a solution."
And those are your plucky players for Week 5 of the Marvel Contest of Champions: Summoner Showdown! Which one will win their ticket to New York Comic Con? You'll find out tomorrow!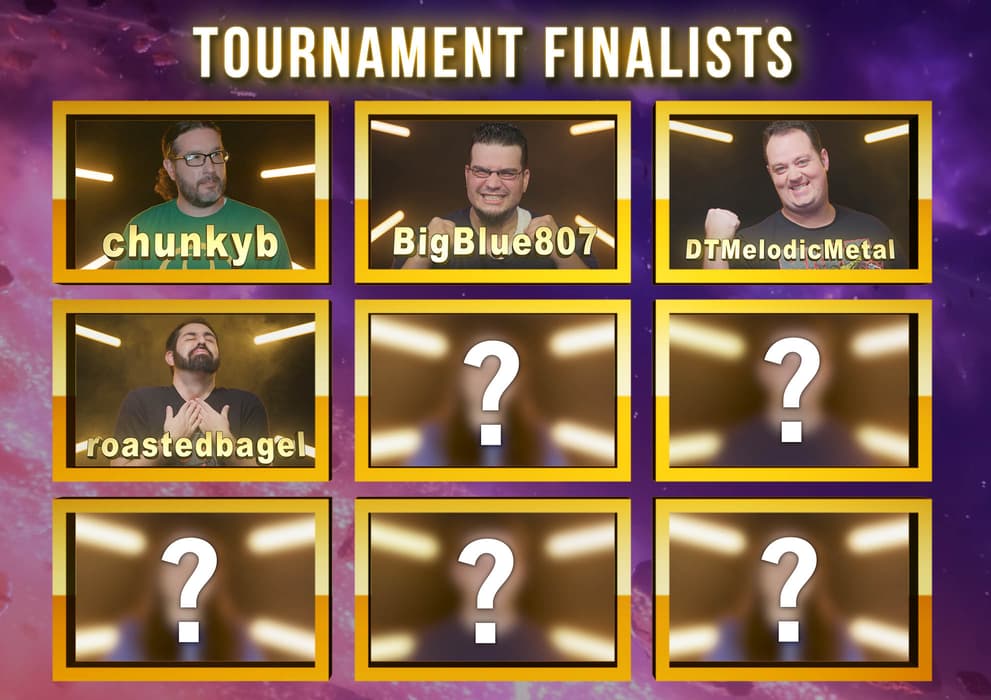 After watching the livestream, come on back to Marvel.com for a recap to see what went down and who's going to New York Comic Con 2019 for the ultimate showdown!
Want to get in on the action? Download Marvel Contest of Champions for free today! You can find it in the App Store and Google Play.
The Hype Box
Can't-miss news and updates from across the Marvel Universe!