Games
Published September 10, 2019
'Marvel Contest of Champions': Summoner Showdown Week 7 Preview – Meet the Players
Find out more about the seventh group of fighters competing for the top spot and a trip to New York Comic Con!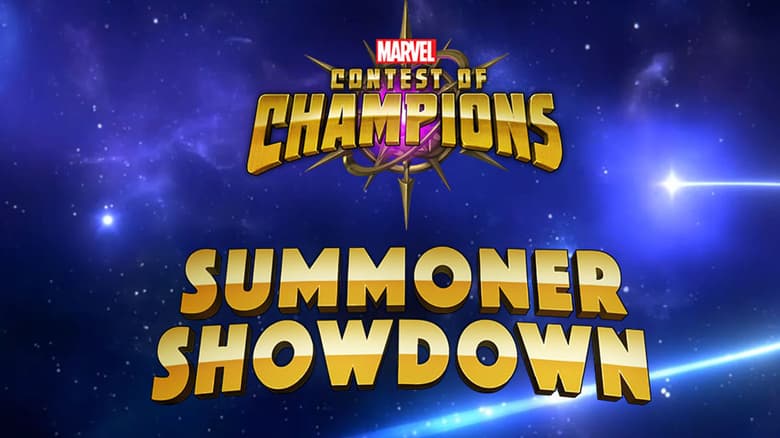 The Marvel Contest of Champions: Summoner Showdown is getting even closer to the home stretch with six finalists – chunkyb, BigBlue807, DTMelodicMetal, roastedbagel, PandamanPete, and mvinceable – all set to head to the final showdown at New York Comic Con this October! (You can read a recap of Week 6 right here!)
Tomorrow – Wednesday, September 11 – marks the seventh week of tournaments that will decide the ultimate winner of this nine-week mobile gaming event. And you, True Believer, will be able to watch the action unfold LIVE!
Tune in to Marvel.com/mcocshowdown to watch the weekly livestream every Wednesday at 4:00 PM ET to watch three gamers compete in the Marvel Gaming Lounge. Your happy hosts Josh Saleh, Ryan "Agent M" Penagos, and more will provide a play-by-play as the potential champions take on the role of their chosen Marvel character in a fight for victory! Every week, one finalist will emerge victorious and move on to the final showdown event at New York Comic Con this October!
So, who are these gallant gamers going for the gold? Here's a rundown of the three Marvel gamers you'll see in the Marvel Contest of Champions: Summoner Showdown in Week 7!
Ex Machina of South San Francisco, California has been playing video games since he was a kid. He plays for fun but has a competitive streak and is ready to play anywhere he can get wifi. His fighting style is like a counter puncher in boxing, and he doesn't like being very aggressive unless it's necessary. Ex Machina is currently in the number 1 AW alliance for Season 10 and hopes to win! His most used champions are Ghost, Wasp, and Havok. His mantra? "Get Gud."
Ms.Insomnia is a Jersey Girl living in South Florida and a full-time mother, full-time teacher, and full-time leader, recruiter, psychiatrist, Moderator, and friend of the Marvel Contest of Champions line community. She thrives on helping alliances and individual members of the community and takes pride in being an example for non-traditional gamers competing at this level. Her style of fight is good ol' fashion button mashing and she's always ready to revive and dive back into the fray. Her most used champions are Domino, Voodoo, and Hyperion.
Stat bot from Vancouver, British Columbia likes to play Marvel Contest of Champions for fun and relive the comics of his youth. He likes running the blind path in the AW so he's ready for any unexpected challenges. His favorite quest was "The Collector" simply because once you've beaten him, you never have to face him again. His most used champions are OgV, Void, and Blade. His motto is: "It's a game – if you aren't having fun, you're doing something wrong."
And those are your plucky players for Week 7 of the Marvel Contest of Champions: Summoner Showdown! Which one will win their ticket to New York Comic Con? You'll find out tomorrow!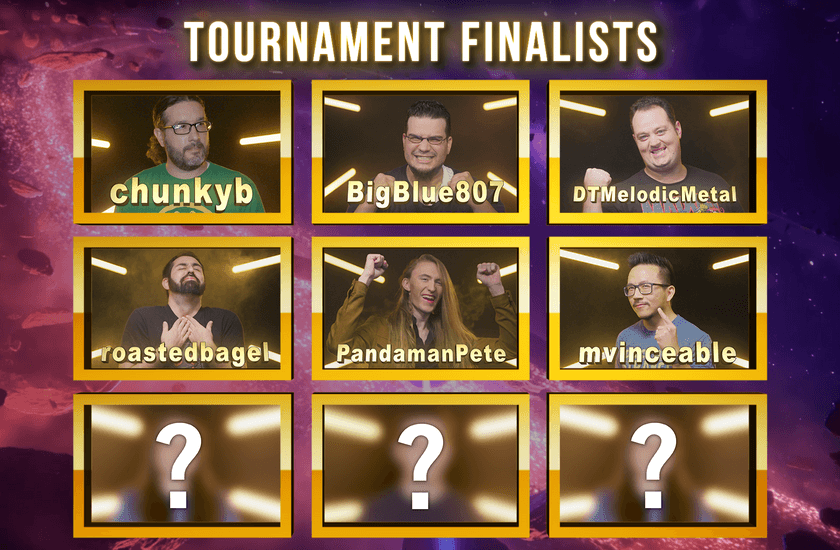 After watching the livestream, come on back to Marvel.com for a recap to see what went down and who's going to New York Comic Con 2019 for the ultimate showdown!
Want to get in on the action? Download Marvel Contest of Champions for free today! You can find it in the App Store and Google Play.
The Hype Box
Can't-miss news and updates from across the Marvel Universe!