Games
Published June 16, 2022
Marvel Contest of Champions Reveals Wiccan and Hulkling
'MARVEL Contest of Champions' adds Wiccan and Hulkling to its ranks with a new 'Legacies' event quest.
This month, in a galaxy far away, the hunt is on for the King of Space after he is kidnapped by none other than Ronan the Accuser.
Wiccan and Hulkling have joined MARVEL Contest of Champions, but their Battlerealm journeys won't begin together. In "Legacies," this month's event quest, Nova and The Summoner will run right into a Skrull ship helmed by Wiccan and the Super-Skrull, only for Wiccan to reveal Hulkling has been abducted by Ronan for nefarious purposes. As a result, Wiccan is willing to make some uneasy alliances in his bid to get his partner Hulkling back for good.
As a descendent of both the Kree and the Skrull, Hulkling is a formidable Cosmic warrior. Using Oblivion Wings, he decreases the time needed to gain Shapeshift Charges by half and pauses Personal Buffs for two seconds. Sky Drop allows him to gain up to two powerful Fury Buffs to lay waste to his opponent, while By the Power of Excalibur pauses select Buffs for the remainder of the fight.
Wiccan, on the other hand, uses an arsenal of Mystic powers to defend himself. With Aggressive Teleportation, he gains a Regeneration Buff and recast Wiccan's most recent spell. Using Thunder Strike, he inflicts Shock Debuffs and gains a Power Efficiency Buff reducing the cost of special attacks. Then, Magical Oppression inflicts an Energy Vulnerability Debuff, increasing the potency of energy-based attacks.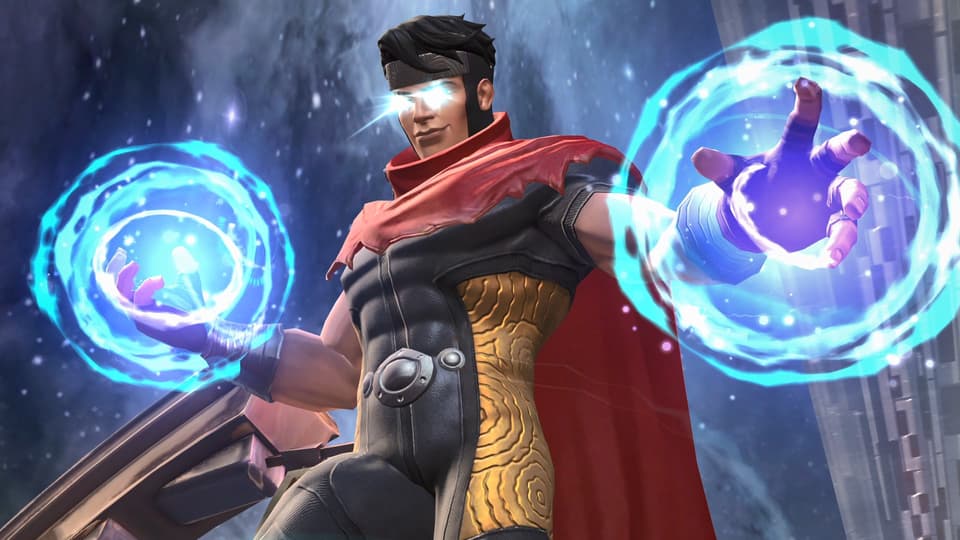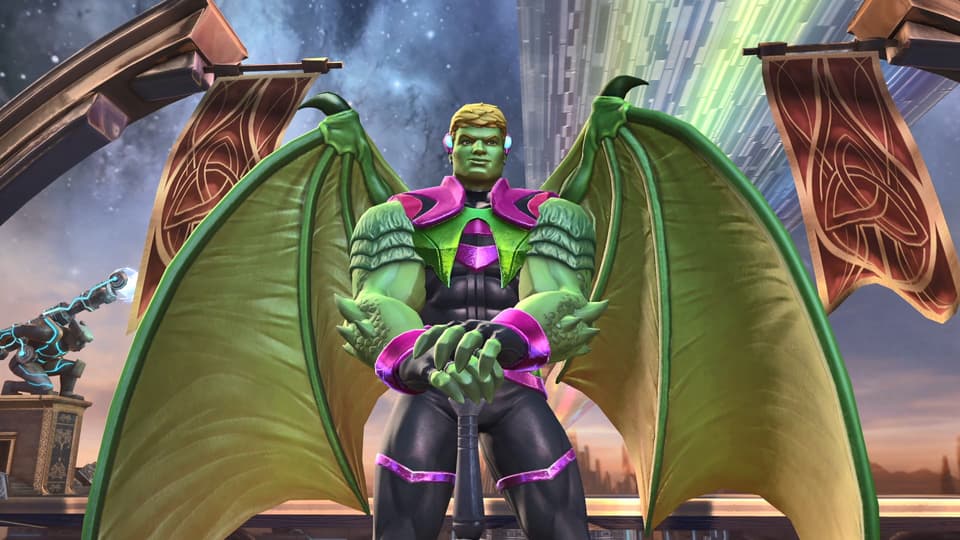 This month, America Chavez will also get in on the action, fighting alongside Hulkling and Wiccan and adding some power to their fights as Strikers. Her fellow Young Avengers will be more than happy to lend a hand in all the challenges she will face, proving they have what it takes to become America's All Stars.
In addition to their MARVEL Contest of Champions debut, Wiccan and Hulkling are the stars of their very own comic, HULKLING & WICCAN #1 by Josh Trujillo and Jodi Nishijima. In this story, Hulkling and Wiccan have found their happily ever after at last… or have they? When a magical artifact shows them the paths not taken in life and love, Billy and Teddy must find their way back to each other—that is, if they'll even want to. Find out for yourself in HULKLING & WICCAN #1, on sale now.
Hulkling and Wiccan are available for downloading now on MARVEL Contest of Champions on iOS and Android devices!
Stay tuned to Marvel.com for Marvel Games news and interviews—and follow Marvel Games on Twitter for more!
The Hype Box
Can't-miss news and updates from across the Marvel Universe!