Games
Published September 15, 2021
Marvel Games Celebrates Hispanic Latinx Heritage Month
See the latest from 'Contest of Champions,' 'Future Fight,' 'Puzzle Quest,' 'Strike Force,' and more!
Celebrate Hispanic Latinx Heritage Month with some mighty Marvel Games updates!
From MARVEL Future Fight to Marvel Contest of Champions to Marvel Strike Force and beyond, a few of your favorite Hispanic and Latinx characters are getting the spotlight treatment in the coming weeks. So flip through the latest updates with the round-up below, then get playin'! Onward!
SHARE YOUR FAVORITE HISPANIC LATINX HERO WITH MARVEL FUTURE FIGHT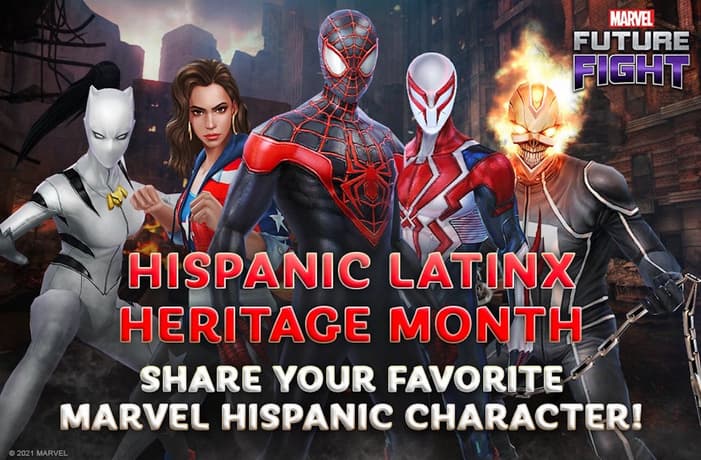 MARVEL Future Fight has no shortage of Hispanic heroes! From White Tiger to Ghost Rider—who's on your squad? Sound off on social!
Plus...
MARVEL'S GREATEST FIGHTER JOINS MARVEL FUTURE FIGHT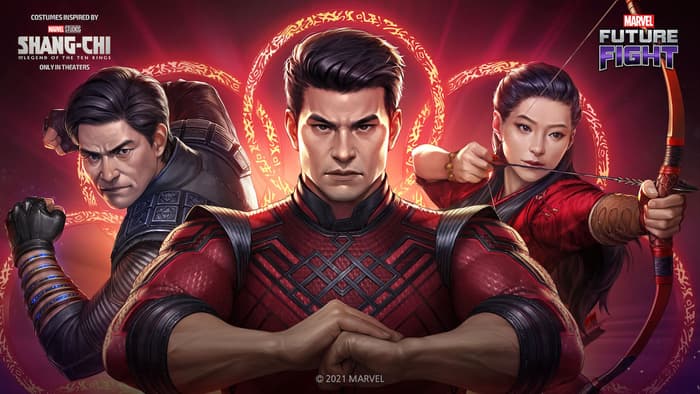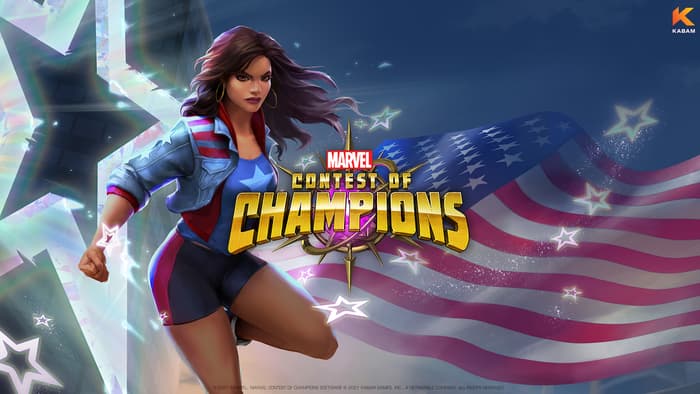 Check your inbox from September 15 through October 15 to add America Chavez to your roster for FREE, as well as a special message from the devs at Kabam:
"At Marvel Contest of Champions, we are proud to celebrate Hispanic Latinx Heritage Month and recognize the cultures of our Hispanic community. We honor the many achievements and contributions made to history and appreciate the traditions that enrich our lives.
"America Chavez discovered her Latinx identity while she travelled through the Multiverse. She found friends, shelter, and culture with the various Hispanic communities she stayed in and adopted them as her own. She became a hero because it felt right and she uses her power to help those in need.
"To commemorate Hispanic Latinx Heritage Month, America Chavez joins your roster to fight evil in The Battlerealm!"
And in case you missed it...
KITTY PRYDE PHASES INTO MARVEL CONTEST OF CHAMPIONS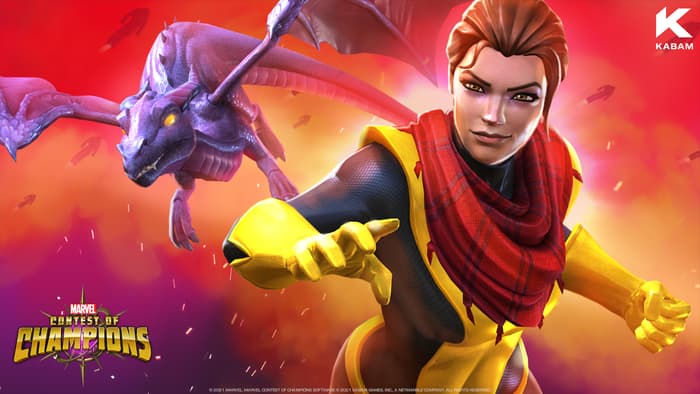 Kitty Pryde entered The Contest last week! Add Shadowcat and her pet dragon Lockheed to your collection today!
CELEBRATE HISPANIC LATINX HERITAGE MONTH WITH MARVEL STRIKE FORCE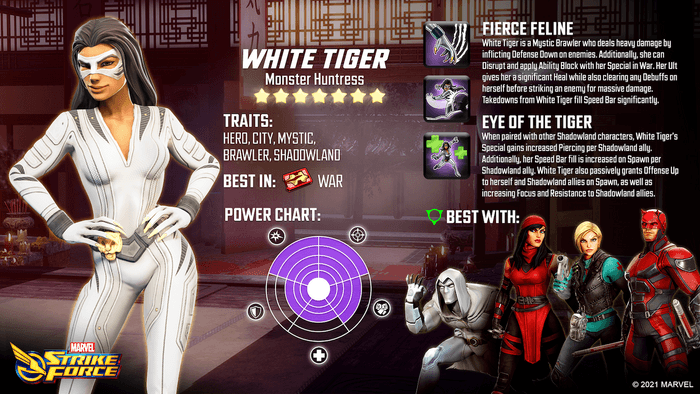 From September 15 through October 15, complete in Blitzes featuring Marvel's most iconic Hispanic and Latinx heroes! Peep the schedule below and ready your teams!
SHANG-CHI ARRIVES IN MARVEL STRIKE FORCE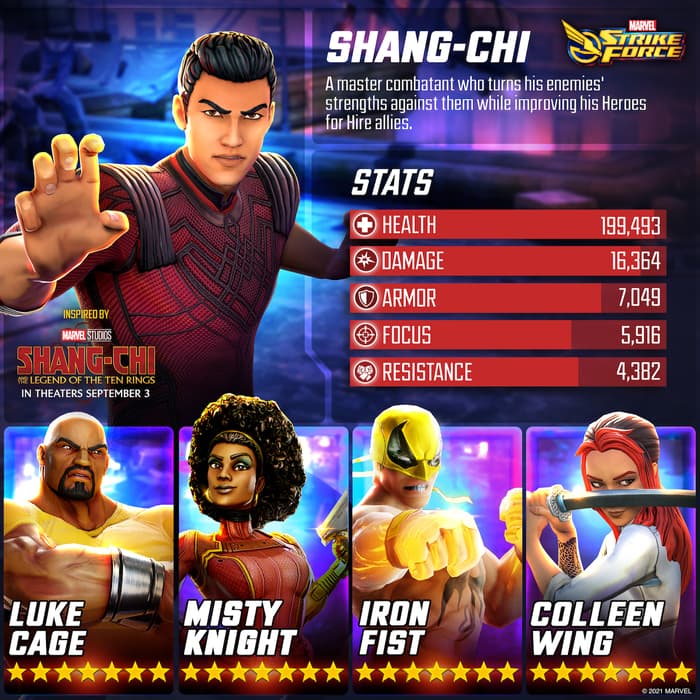 The latest update is packed full of epic characters! Shang-Chi makes his debut along with his special Battle Armor costume inspired by Marvel Studios' Shang-Chi and The Legend of The Ten Rings.
Also making her first appearance is an original MARVEL Strike Force character: Deathpool! As the daughter of both Death and Deadpool, Deathpool is a supernatural scythe-wielding hero!  
CELEBRATE HISPANIC LATINX HERITAGE MONTH WITH MARVEL PUZZLE QUEST
Check your inbox in from September 15 through October 15 to receive 400 Nova (Sam Alexander) shards for FREE!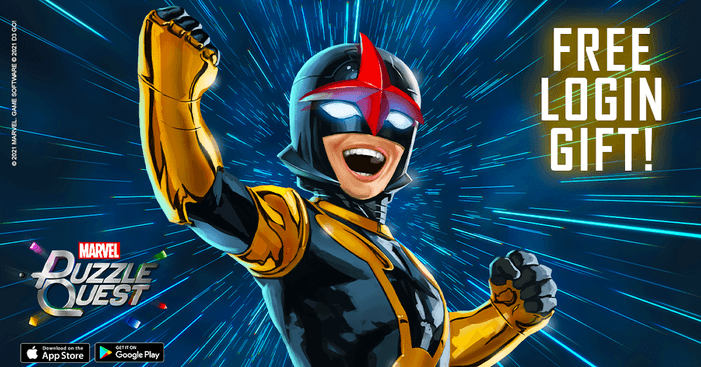 THE HYDRASTOMPER JOINS MARVEL PUZZLE QUEST!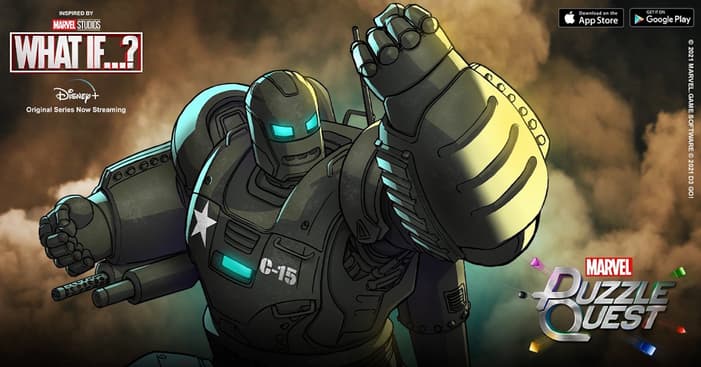 The Hype Box
Can't-miss news and updates from across the Marvel Universe!