Games
Published April 21, 2020
Marvel Games Comic Connection: Deadpool & X-Force
The X-Force party has arrived in 'Fortnite'!
Hey Marvel Insiders – did you know reading this article could earn you 250 points? All you need to do is sign in or join now before you keep reading!
Hey True Believers!
Welcome back to Marvel Games Comic Connection, where this week I'm going to drop some knowledge on a certain Merc With A Mouth and his X-tremely lethal friends, whose skins have recently arrived in Fortnite.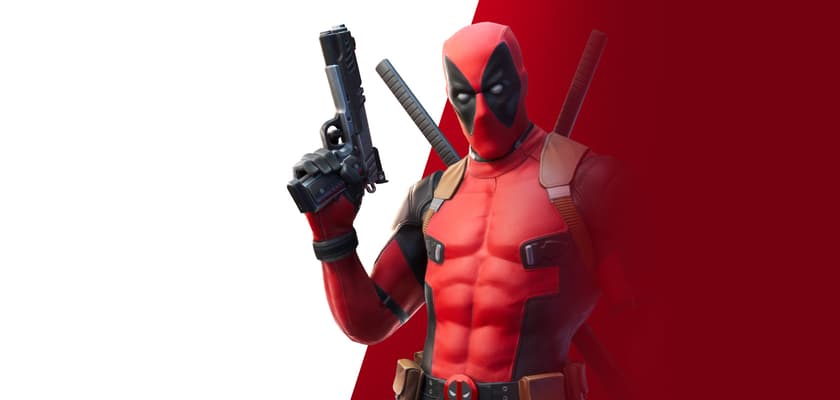 Making video games is fun and teaming with our pals at Epic Games is even more of a blast for two key reasons. First, when they go for something, they go big. Second, like us, the Epic crew all grew up reading and loving Marvel comics. So what happens when you add up those two facts? You get not only Deadpool — who we all agreed was the perfect fit to kick-off our new partnership with the phenomenally popular free-to-play battle royale game — but also the butt-kicking mutant squad known as X-Force. 
Because the team at Epic loves Marvel comics, that's where we looked to as inspiration for the creation of these cool new characters. Which comics exactly? Let's break it down...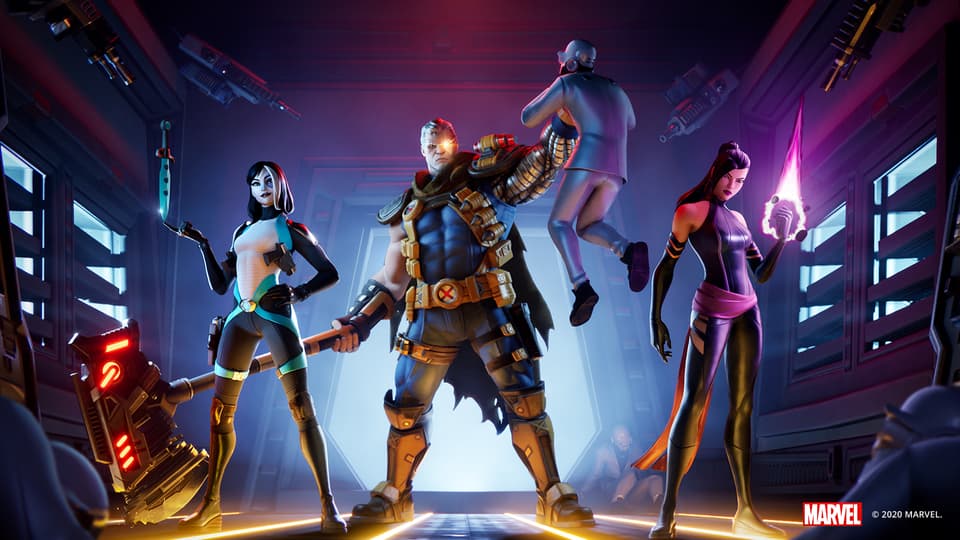 NEW MUTANTS #87 & #98
While we went for slightly more modern designs on Deadpool and Cable, to go back to class and understand the core appeal of both characters, there's no school like Old School. When these issues hit my local comic shop in March 1990 and February 1991, respectfully, they signaled the arrival of the '90s with a creative bang. The guns were ginormous, the teeth were gritted and pouches were plentiful.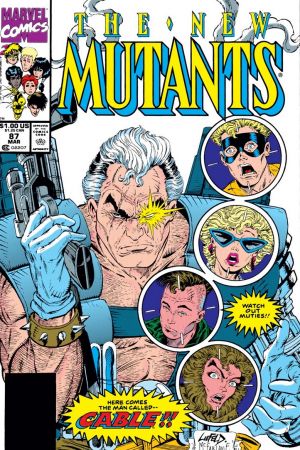 In Deadpool, we had a dark reflection of Spider-Man (note how Deadpool's eyes and costume design are a reverse of the Web-Slinger's) who cracked jokes while he agilely dished out over the top violence. In Cable, we had every crazy idea from '80s action movies (from metal arms to cyborg eyes to twisty time travel) poured together into a blender of gritty awesomeness. The brash visuals and intense dialogue by the creative trio of Louise Simonson, Fabian Nicieza and Rob Liefeld took Marvel, as my good friend Poochie says, "to the extreme"!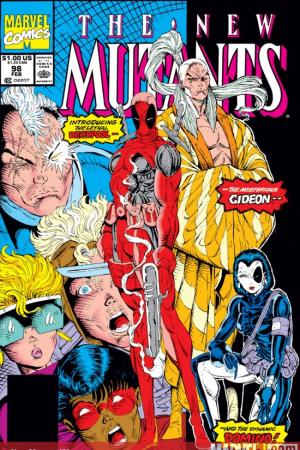 New Mutants (1983) #98
published

added to marvel unlimited

editor

penciller

penciller (cover)

writer

letterer

colorist
What is Marvel Unlimited?
After his first appearance in NEW MUTANTS, Cable eventually shook up the teen team and molded them into his personal operatives in his eternal war on evil and christened them X-Force.
Years later, this is where writer Rick Remender, along with a murderer's row of artistic collaborators, including Esad Ribic, Phil Noto and Jerome Opena, took the raw power of this tactical team — whose line-up included Deadpool and Psylocke — and rocketed them on an epic journey that both dropped jaws and pulled on heartstrings.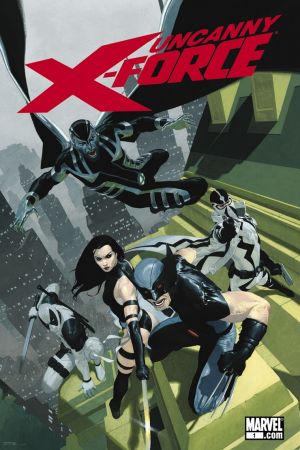 Spinning out of the HOUSE OF X and POWERS OF X mini-series by "Head of X" writer Jonathan Hickman, the current iteration of X-Force is a personal favorite of the Marvel Games team. The shocking stories by writer Benjamin Percy and artist Joshua Cassara have us hooked, as Domino and her black-ops band take on the tough jobs needed to keep the citizens of Krakoa safe.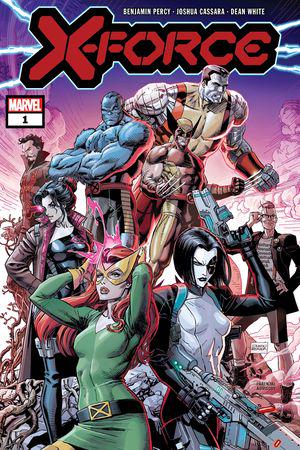 X-Force (2019) #1
published

added to marvel unlimited

colorist

letterer

colorist (cover)

inker (cover)

penciler (cover)

editor

inker

penciler

writer
What is Marvel Unlimited?
Fortnite players, complete Deadpool's Week 9 Challenge and unlock the X-Force style of the Deadpool Outfits. All you have to do is collect his unmentionables! Cable, Psylocke, and Domino, and their gear, are all now available in the Item Shop. The Deadpool Outfit can be unlocked even if you haven't completed any of Deadpool's previous Challenges.
Once you experience these new skins in Fortnite, dive into these comics to get the stories behind the suits. Happy reading, tell a friend, and we'll see you back here for the next installment of Marvel Games Comic Connection!
Play Fortnite Battle Royale, the completely free 100-player PvP mode. One giant map, A Battle Bus, Last one standing wins. ESRB Rating: Teen with Violence.
Bill Rosemann is VP and Head of Creative, Marvel Games. Follow him on Twitter at @BillRosemann! Follow Marvel Games at @MarvelGames!
Fans will be able to escape into the Marvel Universe and revisit their favorite stories from a curated selection of complete story arcs – completely FREE – on Marvel Unlimited, Marvel's digital comics subscription service.
To find these stories and more of Marvel's greatest comic books in print, please reach out to your local comic book shop to ask about services they may offer, including holding or creating pull lists, curbside pick-ups, special deliveries and other options to accommodate. Find and support your local comic book shop at http://comicshoplocator.com.
The Hype Box
Can't-miss news and updates from across the Marvel Universe!