Games
Published November 9, 2020
Play at Home with These November Updates from Marvel Games
We round up all the events, character drops, and more from your favorite Marvel games!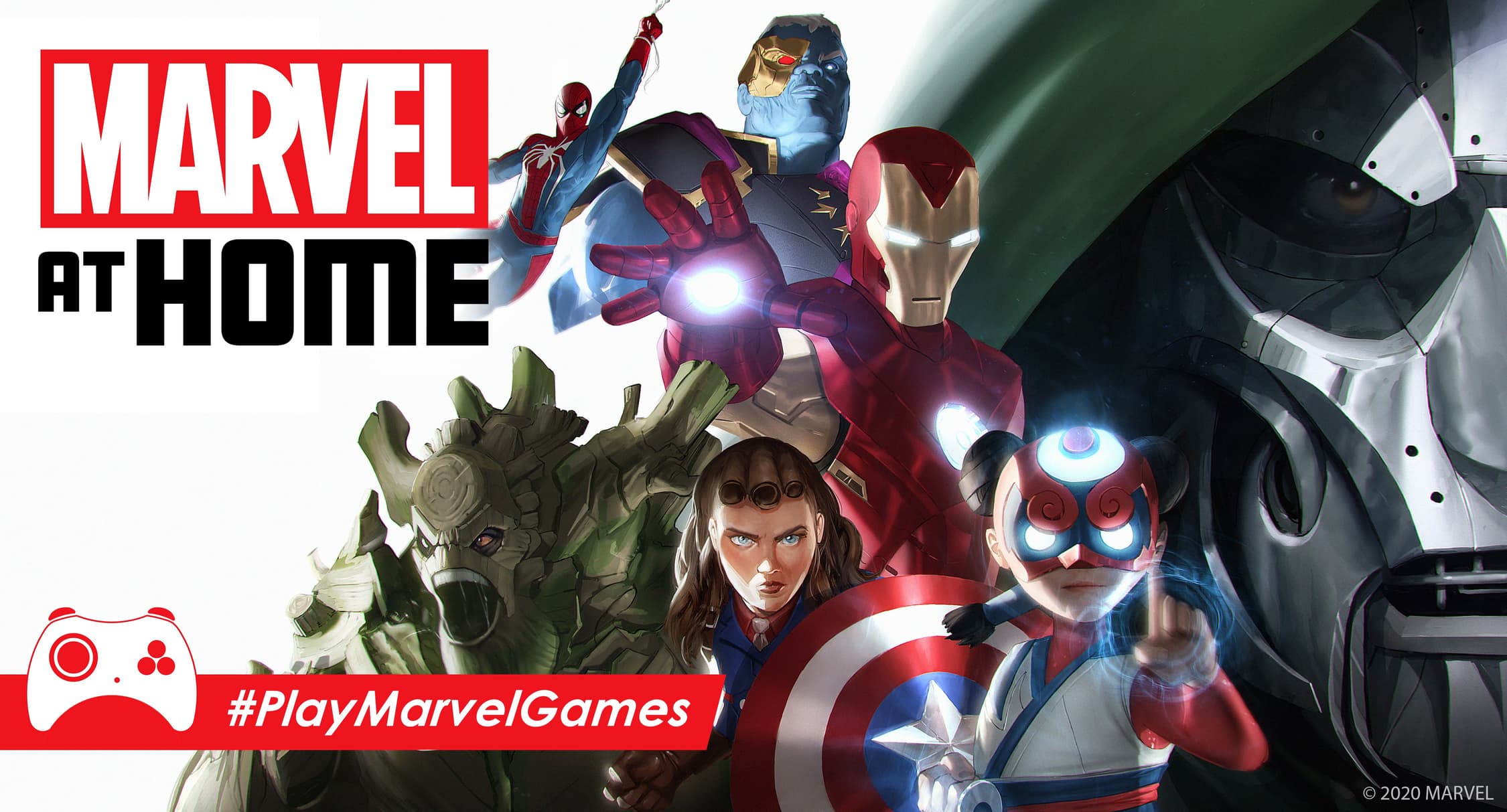 We're mere days away from the worldwide release of Marvel's Spider-Man: Miles Morales for PlayStation on November 12! A familiar-looking suit will be available in Marvel's Spider-Man: Miles Morales. As a pre-order early unlock, players can don the unmistakably stylish Spider-Man: Into the Spider-Verse Suit pulled right from the Oscar-winning movie for their travels through Marvel's New York. And not only that, the suit mod associated with the suit also brings with it some iconic pop up words and card bursts!
Be sure to grab Marvel's Spider-Man: Miles Morales this Thursday, November 12, where the highly-anticipated blockbuster will launch both physically and digitally in the PlayStation Store!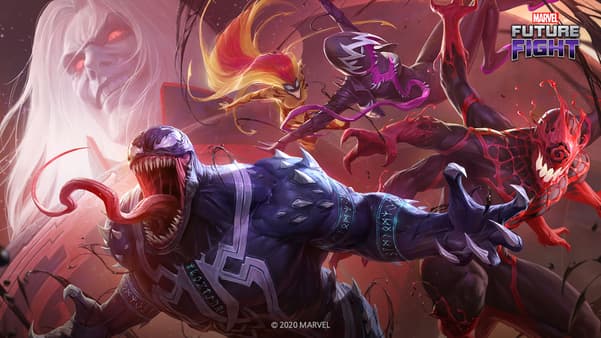 MARVEL Future Fight's Symbiote update continues! Play as new characters Scream and Spider-Woman while collecting new uniforms for Venom, Spider-Gwen, and Spider-Man (Miles Morales). You'll need all the symbiote power you can get to take on the God of Symbiotes himself, Knull! Learn more about the Symbiote update!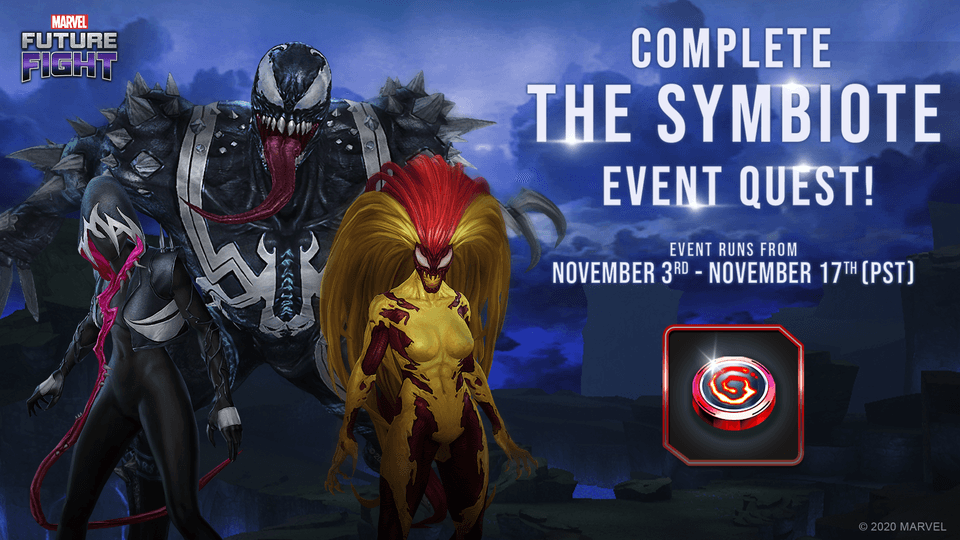 Don't miss the Symbiote Event Quest during from November 3 to November 17. During this period, you can exchange various items for event tokens including a special Venom icon!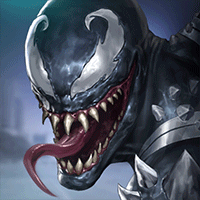 And starting November 5 at 7AM PST, you can get Spider-Man (Miles Morales)'s new uniform at a 40% discount.
Finally, the game will have a special check-in event starting November 7 7AM PST. For SEVEN days, receive special rewards each day you log in!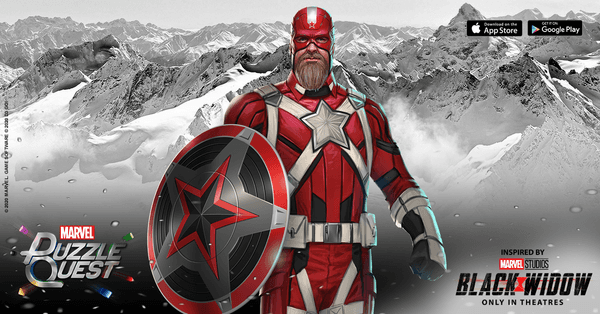 As a soldier and test pilot for the USSR, Alexei Shostakov proved his skill and unimpeachable moral character. His homeland recognized these efforts by selecting him for the government's Super-Soldier Program, where he assumed the inspiring and patriotic mantle of Red Guardian. Now, he's the latest character to land in MARVEL Puzzle Quest!
Learn more about the playable character, inspired by Marvel Studios' Black Widow, in theaters, May 7, 2021, and then recruit him in-game!
Also, healing login gifts are available from now until November 16, including 10 Health Packs and 125 Rescue Shards for FREE!
Grow your arsenal and shrink the battlefield with Stature! The daughter of Ant-Man, Cassie Lang doused herself with stolen Pym Particles, hoping to become a superhero like her father. The experiment worked, and the teenager soon gained the ability to grow to towering heights and shrink to the microscopic level. With her newfound powers, Cassie called herself Stature! As the Protector for the Pym Tech team, Stature features a Taunt fortified with Defense Up and Regeneration, grants Evade to low-health allies, synergizes with Ant-Man, and increases Pym Tech ally Health in Dark Dimension.
Play MARVEL Contest of Champions in this extraordinary Event Quest, written by the author of THE IMMORTAL HULK series and friend of the Contest, Al Ewing, where Summoners find that The Incredible Hulk has supposedly been murdered! When Black Widow and Iron Man discover that the Hulk's body has disappeared, the two start to wonder where Bruce Banner had gone and what was he so afraid of? What is the Green Door? Find out the answers to these questions and more in this month's event Quest, The Immortal Hulk!
TWO NEW CHAMPIONS MAKE THE BATTLEREALM TREMBLE!
The Incredible Hulk is dead, but resurrected in his stead is a monster much more frightening. In the day, he is a lifeless shell of what used to be Bruce Banner but the night is his time. The Immortal Hulk has overpowered the other Hulks, becoming dominant. Now in complete control, even the Gods fear this green demon of the dark.In an attempt to study gamma mutation and weaponize it, the leader of the U.S. Hulk Operations program, General Reginald Fortean, teleported aboard Gamma Flight's orbital base to take back the husk of Abomination's body. In a moment of curiosity Fortean touched the Abomination's remains, quickly becoming engulfed by the husk and transforming into a ruthless new Abomination tied to a mystical force known as the "One Below All".
You think you know every Avengers story? Think again. In this behind-the-scenes look, we explore the characters and villains at the center of Marvel's Avengers.
Stay tuned to Marvel.com for Marvel Games news and interviews and follow Marvel Games on Twitter for more!
The Hype Box
Can't-miss news and updates from across the Marvel Universe!