Games
Published July 10, 2020
Latest Updates for You to Play at Home with Marvel Games
Get ready to kick butts and eat nuts this month!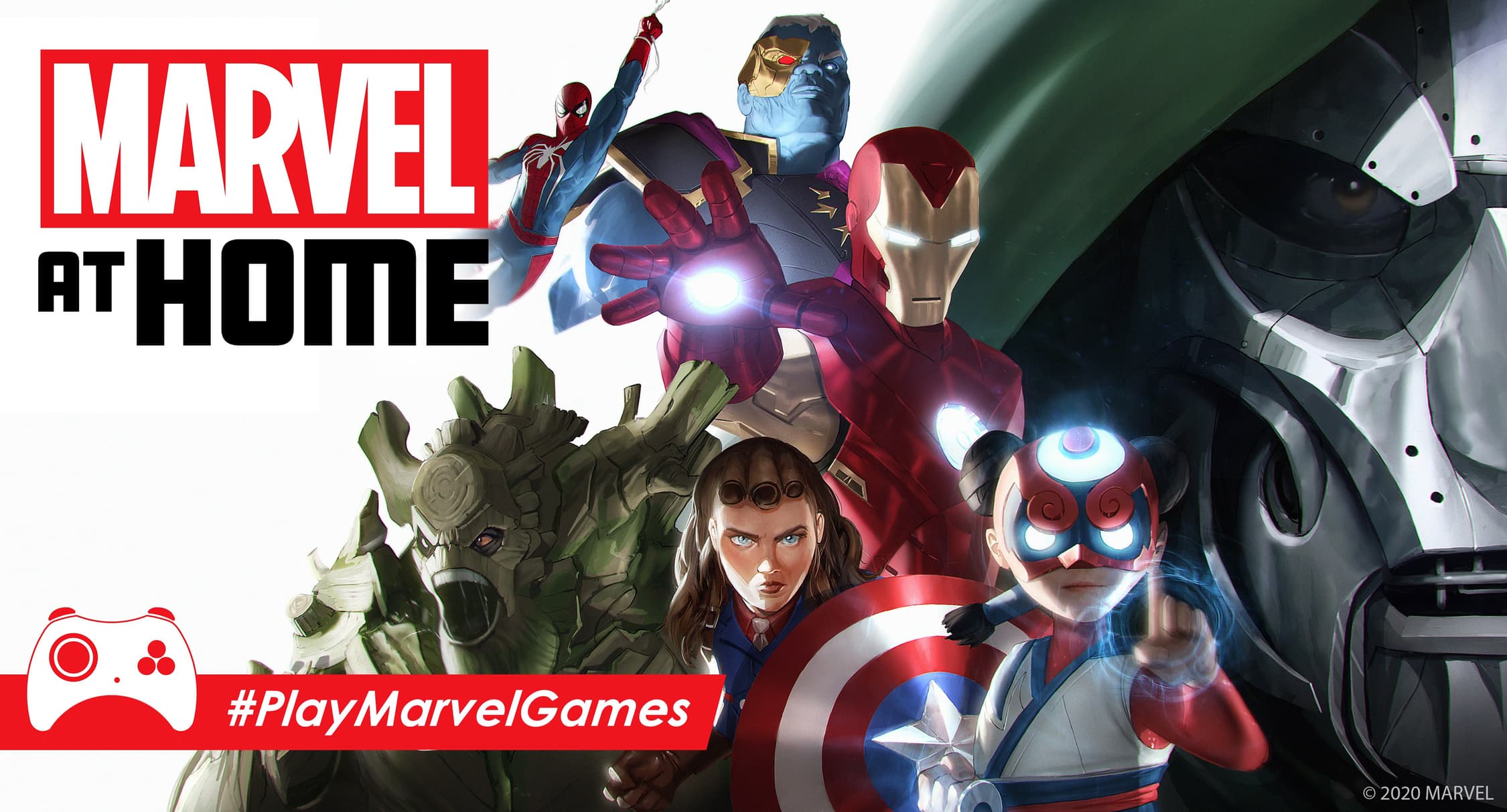 It was another big week for Marvel Games! If you missed anything over the past few days — including Marvel's Avengers: WAR TABLE — we've got the latest activities heading to MARVEL Puzzle Quest, MARVEL Future Fight, MARVEL Strike Force, and MARVEL Contest of Champions that allow you to play apart together.
Party with Deadpool in Marvel Strike Force's Fun in the Sun Event now!
Continue heating up your roster with Deadpool, Cable, and Orange Gear during this limited-time event. Don't forget to keep opening select orbs to earn rewards and hit milestones!
Check out the official MARVEL Strike Blog for more info!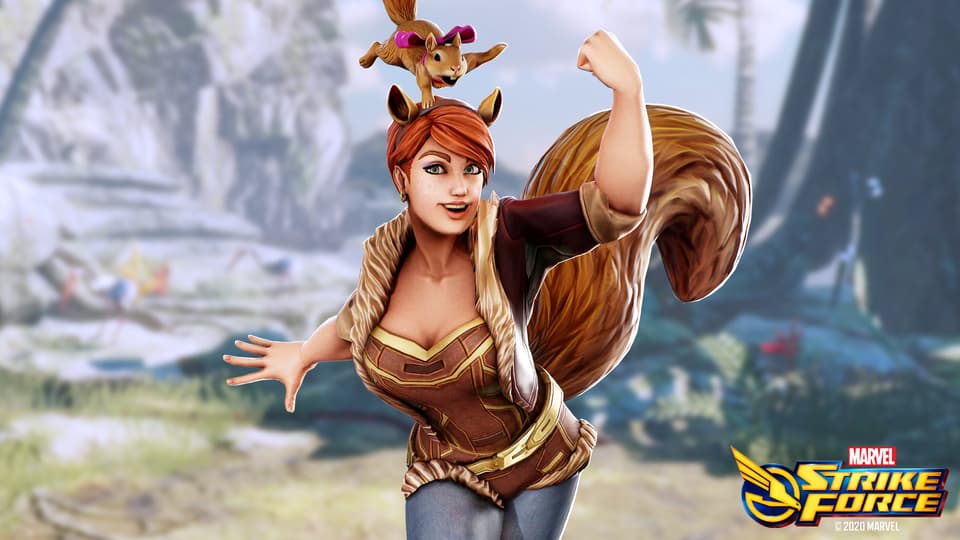 Get ready to kick butts and eat nuts because Doreen Green ushers in the newly formed Young Avengers team! One of your first chances to recruit Squirrel Girl will be in her Event Campaign: Unbeatable Education. Assemble a team with the limited-time "Friendship" trait and join Squirrel Girl as she investigates a mystery surrounding the dangerous new faculty members teaching classes at Empire State University. Team Squirrel Girl up with Young Avengers allies America Chavez, Spider-Man (Miles Morales), and Ms. Marvel for maximum squirrel power! And keep on the lookout for an appearance from Doreen's squirrelly sidekick, Tippy Toe! 
To celebrate the year of Black Widow, MARVEL Strike Force teamed up with Michelle Khare for the season premiere of MK Ultra! Watch Michelle train like Natasha Romanoff and read a breakdown of her regimen here. Also, don't forget to catch Marvel Studios' Black Widow, in theaters November 6th! 
Continue the gamma-fueled action in MARVEL Future Fight's Immortal Hulk update! Play as new characters Abomination and Red She-Hulk, as well as new uniforms for Hulk, Red Hulk, She-Hulk, and Amadeus Cho!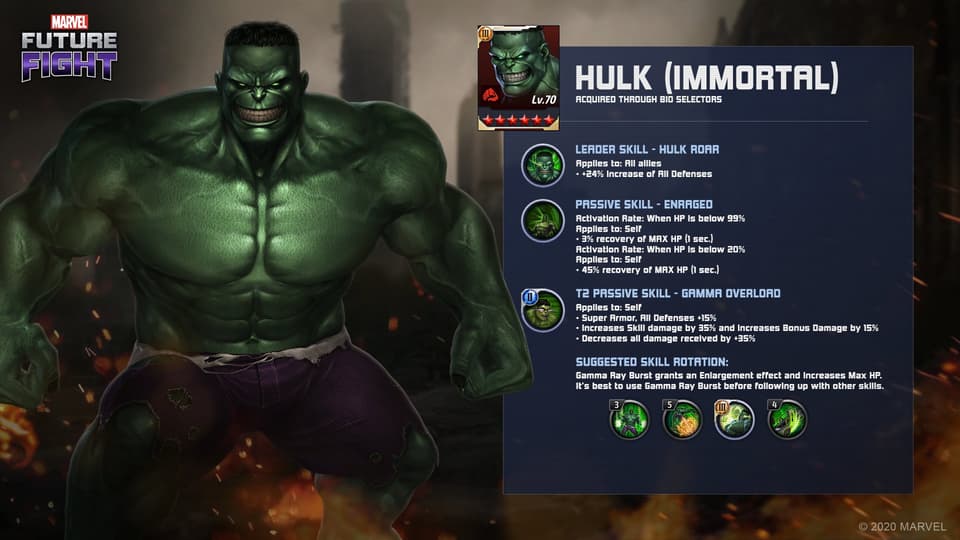 Also, check out the new All-War story mission! Assemble your team and help Thor combat a mysterious threat looking to start all-out Ragnarok!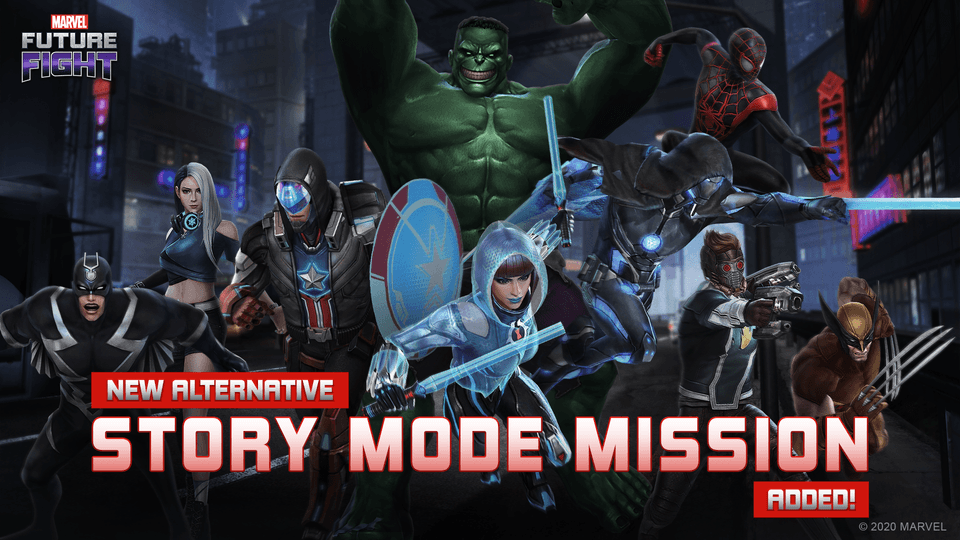 Lastly, players who login to MARVEL Future Fight this weekend will get a Platinum Gift Chest. (Period: 7/9 8:00AM ~ 7/12 7:59AM PDT)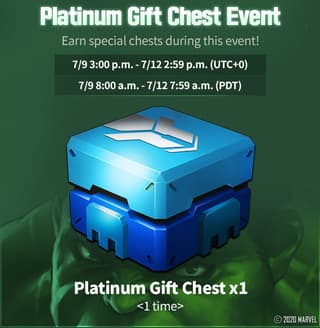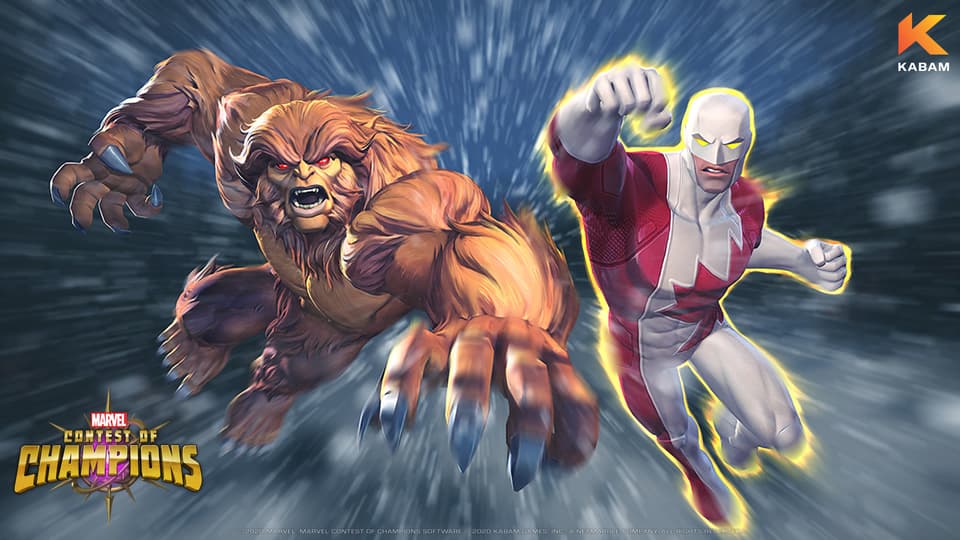 What is a Canadian? A gathering of fur wrapped in flannel? A sentient hockey jersey covered in maple syrup? Two geese in a trench coat? Wonder no more as you enjoy this film-strip dug up from the archives of The Battlerealm!
You can now explore the True North in this month's new Event Quest in Marvel Contest of Champions where two members of Canada's Alpha Flight join The Contest, Guardian and Sasquatch! In his earlier days, James Hudson worked for Am-Can as a petrochemical engineer. When he discovered the company's deep-seated corruption, Hudson left immediately, stealing his latest invention: a super-suit primed to search for underground oil deposits. Fleeing the consequences of his actions, Hudson became Guardian, the founding member of Canada's elite team of superhumans known as the Alpha Flight, defenders of the True North. Guardian has entered The Contest and you can get him now! Read more about his this new champion here and check out his special moves below!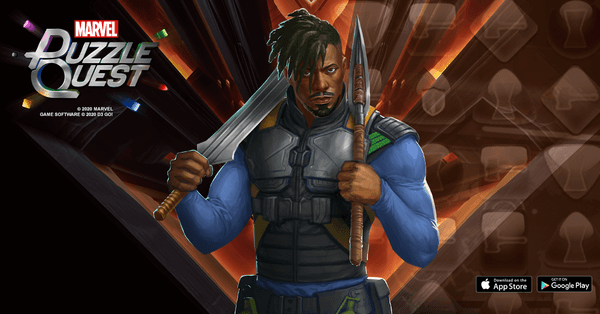 Ruthless mercenary Killmonger is the latest character to land in MARVEL Puzzle Quest! Read about his ferocious playstyle here. 
Also, juicy login gifts are available from now until 7/13, including 10 Health Packs and a 2-Star Chimichanga support for FREE!
As a head's up, don't miss your chance to claim 10 more Health Packs and 1 Advanced Support Token, also for FREE. All you need to do is log in between 7/14 and 7/27. 
MARVEL'S SPIDER-MAN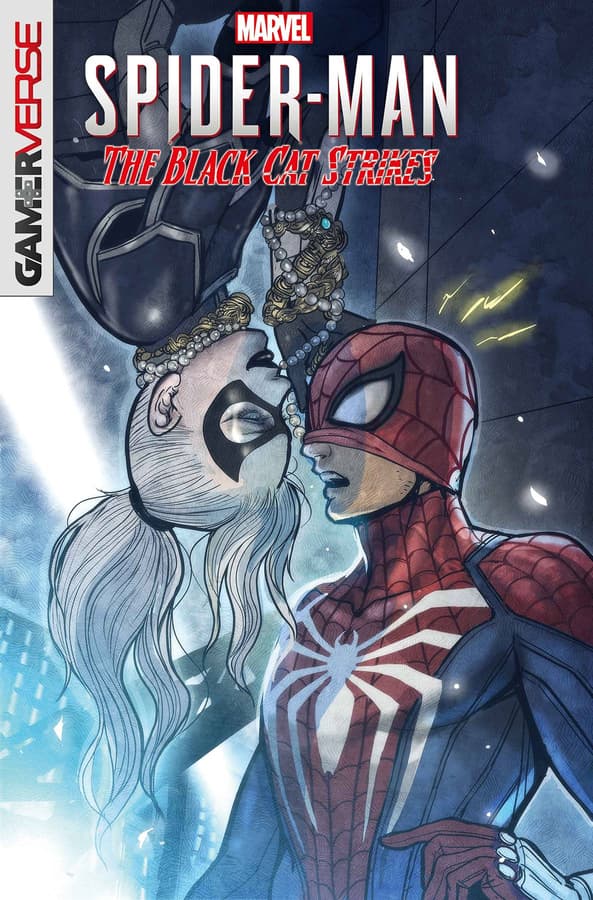 MARVEL'S SPIDER-MAN: THE BLACK CAT STRIKES returns with its epic conclusion today! Will Black Cat get her final revenge? 
Read more about the comic here!
MARVEL IN FORTNITE
ICYMI, the Sentinel of Liberty arrived in Fortnite just in time for Independence Day! Armed with his indestructible shield and iron will, Super-Soldier Captain America will take on any obstacle thrown his way. Catch the red, white, and blue hero in Fortnite for a limited time! 
Check out the latest Marvel Let's Play LIVE to see host Josh Saleh play as Captain America! 
Last Friday, Marvel fans finally got their chance to suit up for greatness when Marvel's Iron Man VR was released on PlayStation VR! If you're craving for more Iron Man, give This Week in Marvel a listen as hosts Ryan "Agent M" Penagos and Lorraine Cink welcome game director Ryan Payton to talk about the behind-the-scenes making of this epic VR adventure!
Ahead of the game's release this holiday season, Sony revealed the first look at the upcoming box art for Marvel's Spider-Man: Miles Morales. 
Stay tuned to Marvel.com for Marvel Games news and interviews and follow Marvel Games on Twitter for more!
The Hype Box
Can't-miss news and updates from across the Marvel Universe!