Gear
Published November 20, 2020
Recapping Chris Claremont's AMA
Our favorite moments from the writer's 'Ask Me Anything.' Collect Claremont's greatest stories with Marvel Made.
On Marvel's Reddit AMA, hundreds of fans submitted their hundreds of questions for comics legend Chris Claremont, the writer, who, in his 17+ years on the X-Men, introduced iconic characters and storylines including the "Dark Phoenix Saga" and "Days of Future Past."
A titan to any fan of mutants, Redditors headed to Marvel-Official with their queries for Chris, from deep cuts like whether we'll ever see that Magneto/Shadow King backstory, to writing tips, and favorite X-Men influences. We also learned more about his comic prequel to "Days of Future Past" for Marvel Made, February's X-MEN LEGENDS, and why he still has a grudge for Cyclops.
[RELATED: More Lithographs Revealed for the Marvel Made Paragon Collection: Chris Claremont Premier Bundle]
Chris came prepared. Here are a few standouts:
On his "Days of Future Past" prelude:
nauticalpaca: Were you excited to return to the "Days of Future Past" world and write the prequel? Also... is that Tony Stark on the cover??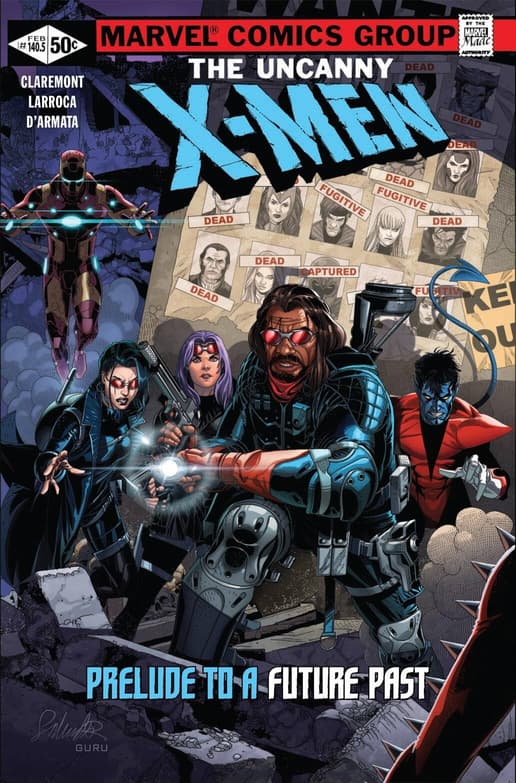 Marvel-Official [Chris]: No comment. Read the book!
Yes, it was fun. It was a lot of fun. The chance to work with Salvador [Larroca] was wonderful. The chance to go into what the rest of the world looked like, was dealing with, could have been a series all its own. There are questions after questions in my own head about what happened, what killed off the characters listed on the cover as "dead," what's going on in the rest of the world. And, as I hope readers will see when they read the new story, there will (hopefully) be some (hopeful) surprises.
On the other hand, it's also reflected in the work I did on the Nightcrawler series I did a few years ago with the Sentinels' ultimate aim…
On advice to new writers:
savvy_knee: You're a legend. What advice would you give to aspiring writers?
Marvel-Official: If you're going to be an artist or a writer, it's not a conscious decision, it's something that you do. You can train yourself in the techniques in the craft, but if you see a page and you want to put words on it—or if someone rides by in their car and you ask "What are they thinking about? What are they doing? Where are they going?" They may seem like innocuous questions, but you never know. One answer leads to another, the percolation kicks in.
But something happens that, to me, is the defining aspect of what you say when you ask: "How do I become a writer?" The cheap answer is you get a piece of paper and a pen and you put words down sequentially. You see what happens.
RawrAmanda: How do you feel about Charles Xavier? Is he a man trying to do what's best? Or has he always been kind of a manipulative monster? Is Charles inherently good or bad, or is he more neutral?
Marvel-Official: The simple answer is: yes. All of the above. That's why I kept trying to kill him and replace him with Magneto. The challenge with Xavier is that functionally he's perfect. He's a noble, committed, wonderful human being. All we can do in the book is diminish him. And that doesn't seem fair to me.
So I always kept trying to figure out, either I send him off with Lilandra and he has a happy ending and we never see him again, or we run him over with a backhoe.
With Magneto, he's still climbing the ladder and dealing with all the mistakes he's made. He's trying to get better. That, for me, is a conflict with a sort of Shakespearean balance.
On why he's not cool with Cyclops:
Falco57-98: Why does everyone think Wolverine is the bee's knees when Cyclops is the best X-Man?
Marvel-Official: Logan is cool, Scott is not. My problem is, I thought Scott was a wonderful character until the moment he walked out on Madelyne [Pryor], and went back to Jean—that was dishonorable and destroyed him as a character. Logan wouldn't do that. He'd kill you but he'd do it for the right reasons.
But, you know, for me it was just a moment that you could not go back from—because it took away the opportunity for Scott to be a father, and it just remade him as tropes. And yes, it's been 30 years and I still bear a grudge. Sorry about that.
Jwee1125: My wife, Kristy, is a HUGE fan of your run on Excalibur and her favorite comic book character ever is Kitty Pryde. Any chance I can get a shout out to her?
Marvel-Official: Hey Kristy! This is Chris—your taste is superb, and Kitty Pryde will be the 50th President of the United States. Just thought you'd like to know! Sadly, she'll also be the last President of the United States, but that's the Sentinels. That has nothing to do with me.
Marvel-Official: In a way, it's a sequel to the New Mutants special Bill Sienkiewicz and I did in 2019—NEW MUTANTS: WAR CHILDREN—where that story ends with Hela looking at Dani, and says, "you're intriguing, we'll talk later." Well, this is later. It's setting up what I hope will be an ongoing conflict with the adversary I'm playing with, and whatever part of the X-Canon [Editor-in-Chief] C.B. [Cebulski] will let me play with on my own.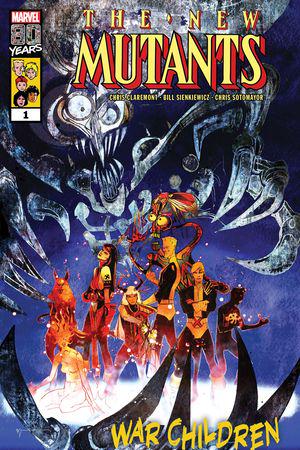 New Mutants: War Children (2019) #1
published

added to marvel unlimited

inker

painter (cover)

penciler

penciler (cover)

writer

letterer

editor
What is Marvel Unlimited?
On seeing this pic of a Magik fan's Magik tattoo:
Marvel-Official: Thank you! Well, that's creepy considering Magik is as fundamentally evil as a character that can be imagined. The irony with Magik is that deep down inside, she knows she's evil—she is so evil she would scare Lucifer on the TV series half to death! But there's a part of her that doesn't want to be evil, the Super Hero part of her.
Marvel-Official: I really liked Salvador Larroca's in X-TREME X-MEN. But I think for me, the value as it relates to her, and to Kitty, and to Rogue, (because the guys' costumes are just boring), there was a lot of opportunity to play. They weren't costumes, they were clothes. A different mood, a different reality could provoke a different look. Once the X-Men become members of a team, why can't we play? Why can't people change their mind? And why can't we have characters make fools of themselves with what they wear? I like playing around, rather than adhering to a brand identity. Which of course drives Editorial crazy.
On whether or not he's interested in writing more stories from the X-Men's "Outback" phase:
Marvel-Official: Umm… Yes.
Read the entire thread here, and collect Chris' most notable works in the Marvel Made Paragon Collection: Chris Claremont Premier Bundle. This hand-numbered hardcover offers Claremont's anthology of classics, alongside other exclusive offerings like lithographs from renowned artists Phil Noto, Salvador Larroca, and Art Adams, plus exclusive variant comic book covers to WOLVERINE (2020) #6 and X-MEN (2019) #13 by Olivier Coipel and John Tyler Christopher. To make the hardcover one of the most rare and sought after collectibles for all X-Men fans, each copy will be signed by Chris Claremont and include one of four iconic X-Men quotes handwritten by the author. See the full bundle here!
In Chris' own words:
Marvel-Official: What the hell, let's do it again sometime! -30
The Marvel Made Paragon Collection: Chris Claremont Premier Bundle is open for pre-orders now through December 4. Shipping to select countries. Shipping cost varies by destination country. See MarvelMade.net for more details.
The Hype Box
Can't-miss news and updates from across the Marvel Universe!