Live Events
Published July 25, 2023
SDCC 2023: D23's Hellfire Gala Brings Mutant Glitz & Glam to San Diego
Relive the highlights of D23's first ever Hellfire Gala, which took place Saturday evening at San Diego Comic-Con 2023.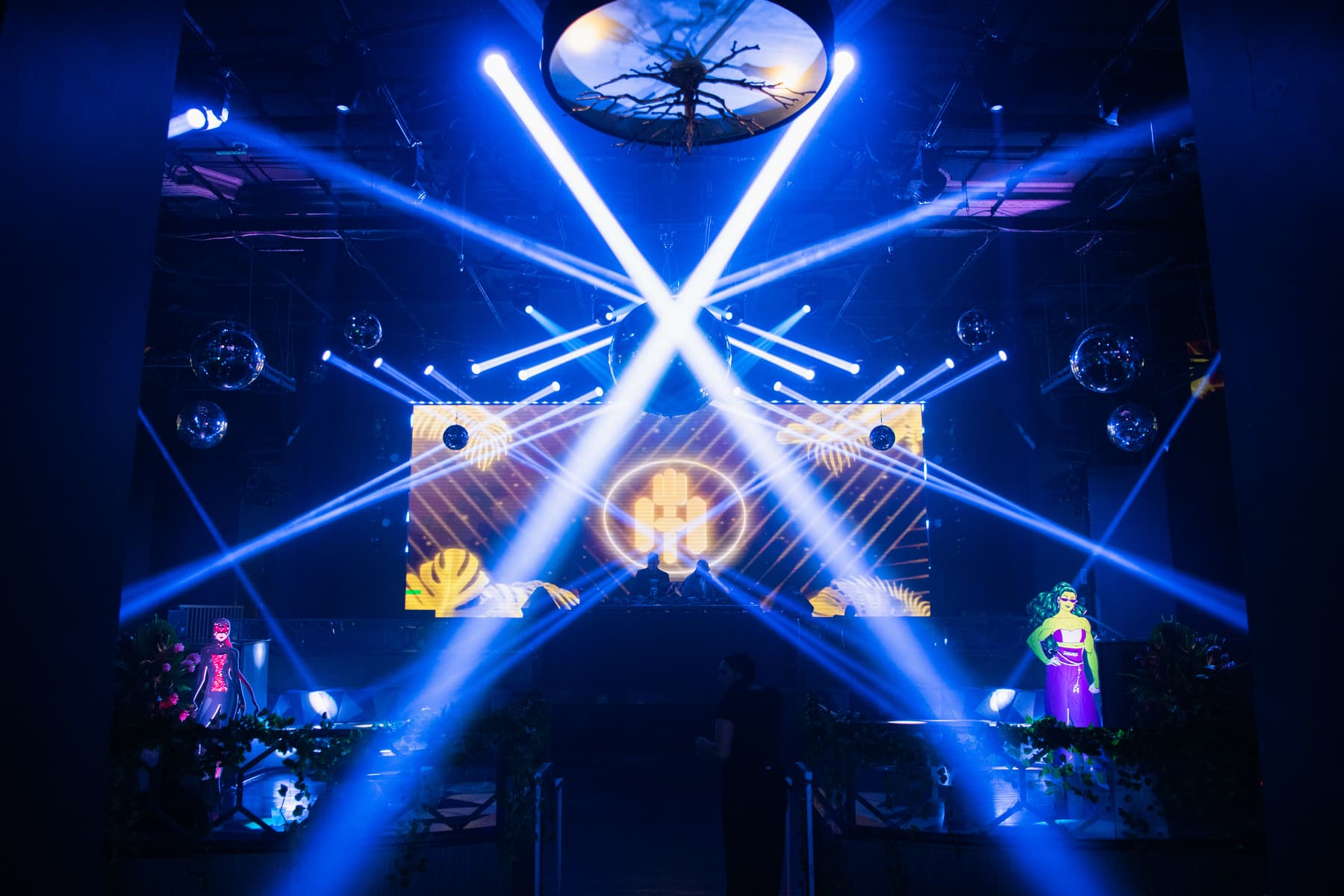 Welcome to the Hellfire Gala, San Diego. We're glad you survived the experience.
On Saturday evening, San Diego Comic-Con attendees assembled at PARQ Nightclub for an exclusive event celebrating all things X-Men. Those lucky fans who scored hard-to-come-by invitations to D23's inaugural in-person Hellfire Gala were greeted at the door by Krakoan security, who provided badges and X-branded medallion pins to each guest.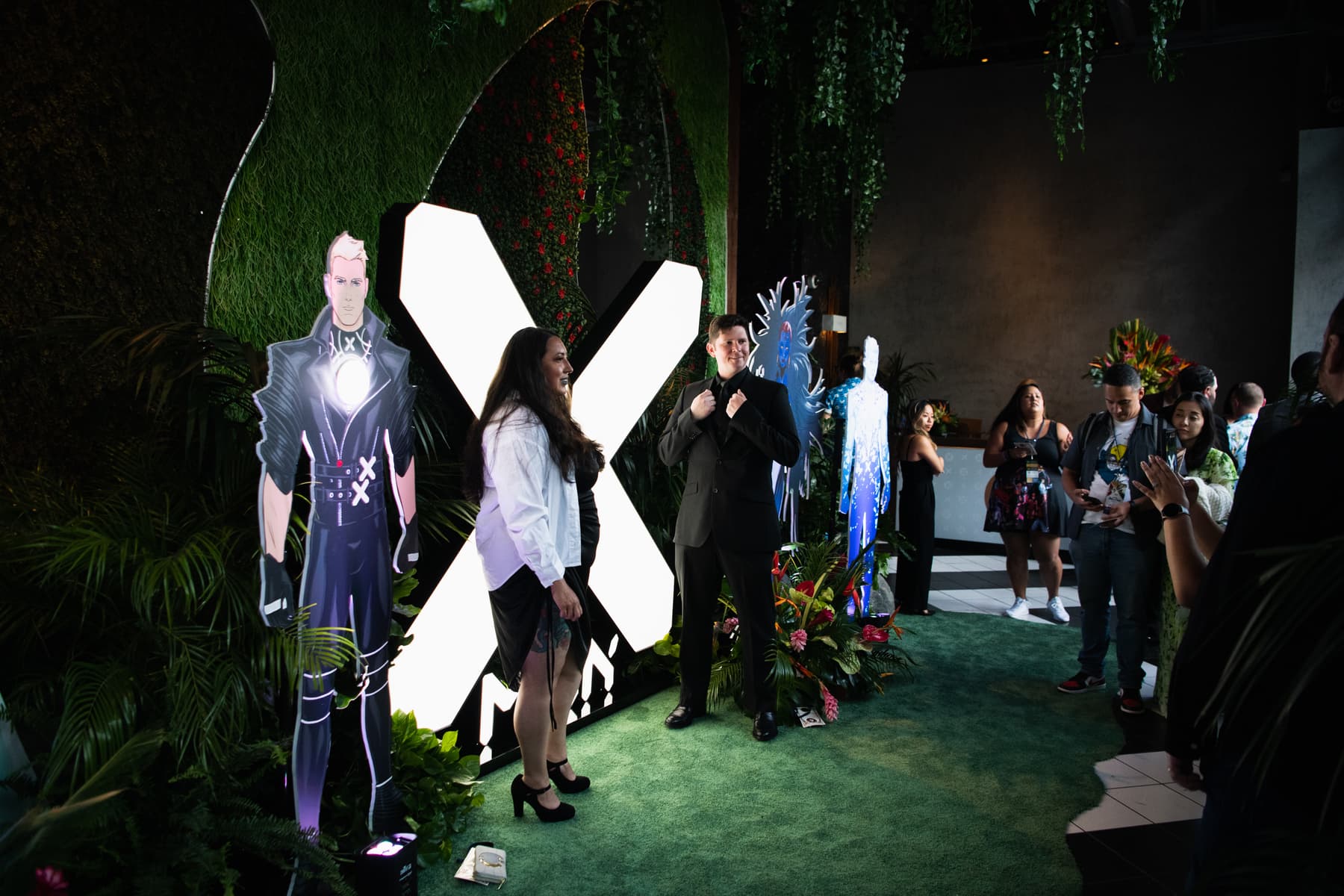 Once inside, attendees were welcomed onto the Green Carpet by a giant X-Men insignia, as well as such esteemed mutants as Emma Frost, Havok, Mystique, and Iceman. After a stroll down the Green Carpet, fans stepped into the Green Lagoon, a lush space filled with twinkling trees and the soft glow of globe lanterns hanging from the ceiling. Some gathered around cocktail tables boasting Krakoan flower centerpieces, while others headed straight to the bar—backed by giant screens emblazoned with the red radiance of hellfire, of course—to redeem their free drink tickets.
Through a hallway on the left, humans and mutants alike could make their way to the Hellfire Ballroom—but only after passing through a misty Krakoan gate. The gate's bright blue-green glow masked the wonders that lay on the other side, allowing guests to experience the full scope of the space in one breathtaking moment.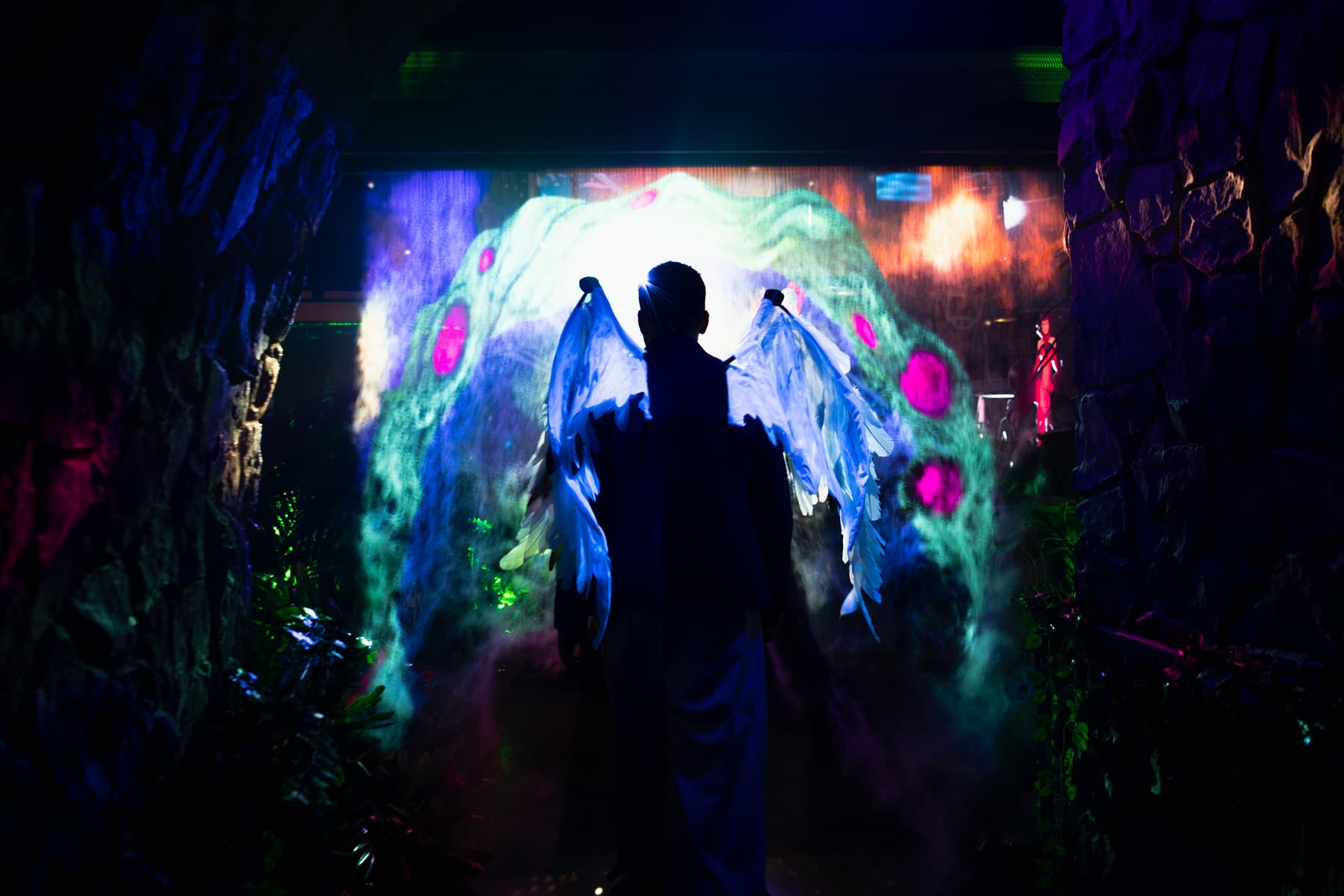 In this much larger room, DJs Coco & Breezy rocked the turntables, setting the atmosphere with light effects and tunes for attendees who wanted to slay the dance floor and those who just wanted to enjoy the spectacle from the VIP booths, which provided an eagle-eyed view of the room from beneath crystalline light fixtures. Amongst the greenery and the native Krakoan plantlife, the larger-than-life figures of Jean Grey, Scarlet Witch, She-Hulk, Storm, and Black Widow loomed in their Hellfire Gala finest, showing guests how it's done as they flitted between the dance floor and the bar.
After making their way through the Hellfire Ballroom, attendees could descend to Lair X, where DJ Thee Mike B provided some throwback tunes amongst some cozy seating and highlights from the X-Men's greatest eras. In honor of the X-Men's 60th anniversary, the walls were adorned in artwork from across the X-Men's history, with giant X-logos appearing throughout the space. Additionally, fans got an opportunity to snap photos with Marvel Studios' X-Men '97 characters like Cyclops, Jean Grey, Storm, Wolverine, Rogue, and Gambit while enjoying a signature Uncanny cocktail.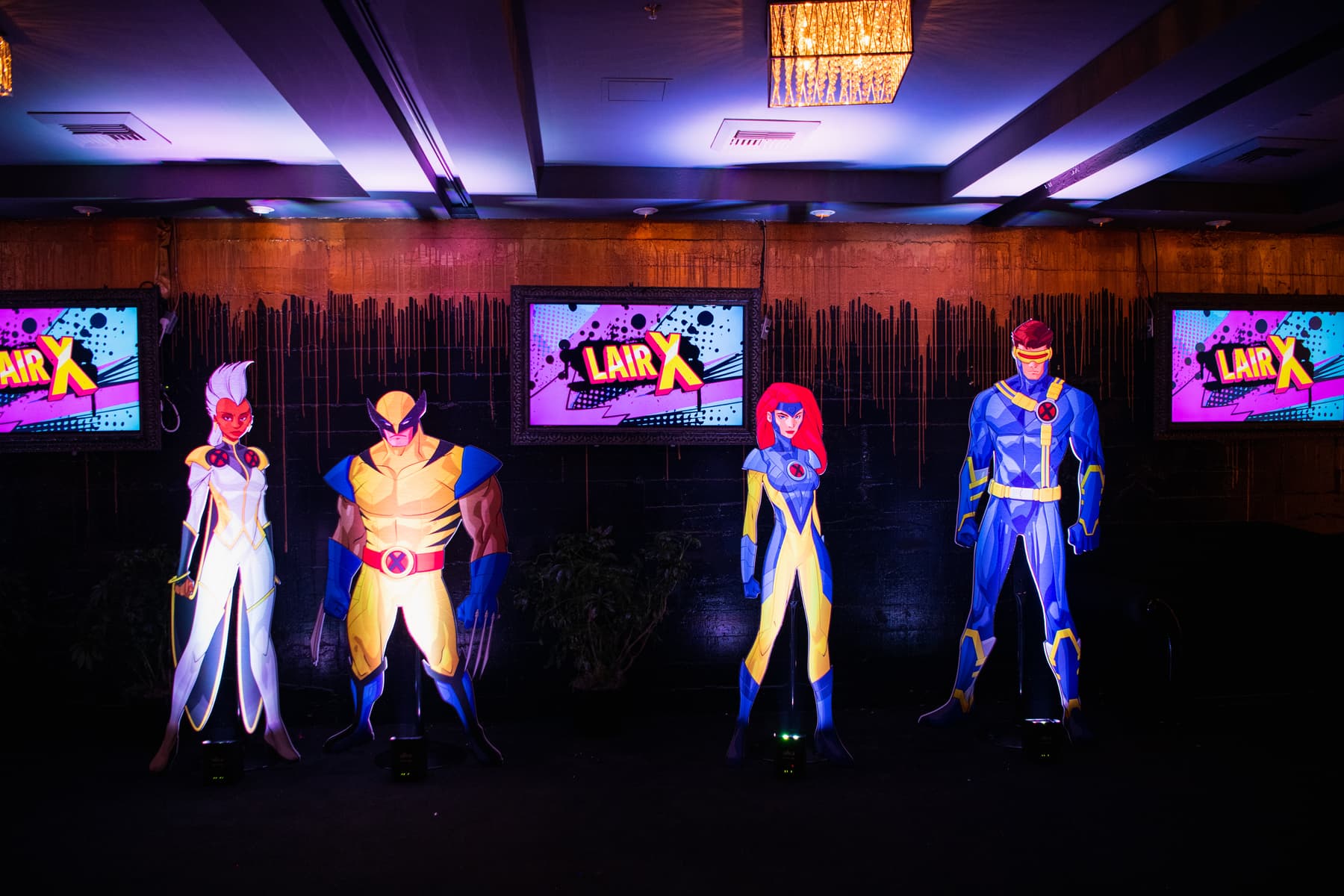 In an adjoining room, through a mirrored entryway, guests could enjoy even more entertainment, including some delectable delicatessen and arcade cabinets featuring classic X-Men games. Additionally, a 360-degree camera provided by MARVEL Puzzle Quest allowed attendees to capture the full glory of their Hellfire best.
On their way out, guests received a special Hellfire Gala-themed gift bag, which included an X-Men graphic novel, a coaster featuring the Hellfire Gala logo, a pen commemorating the event, free in-game MARVEL Puzzle Quest items, and a digital MARVEL Collect! by Topps pack. Attendees could also grab a cookie boasting the X-logo for dessert.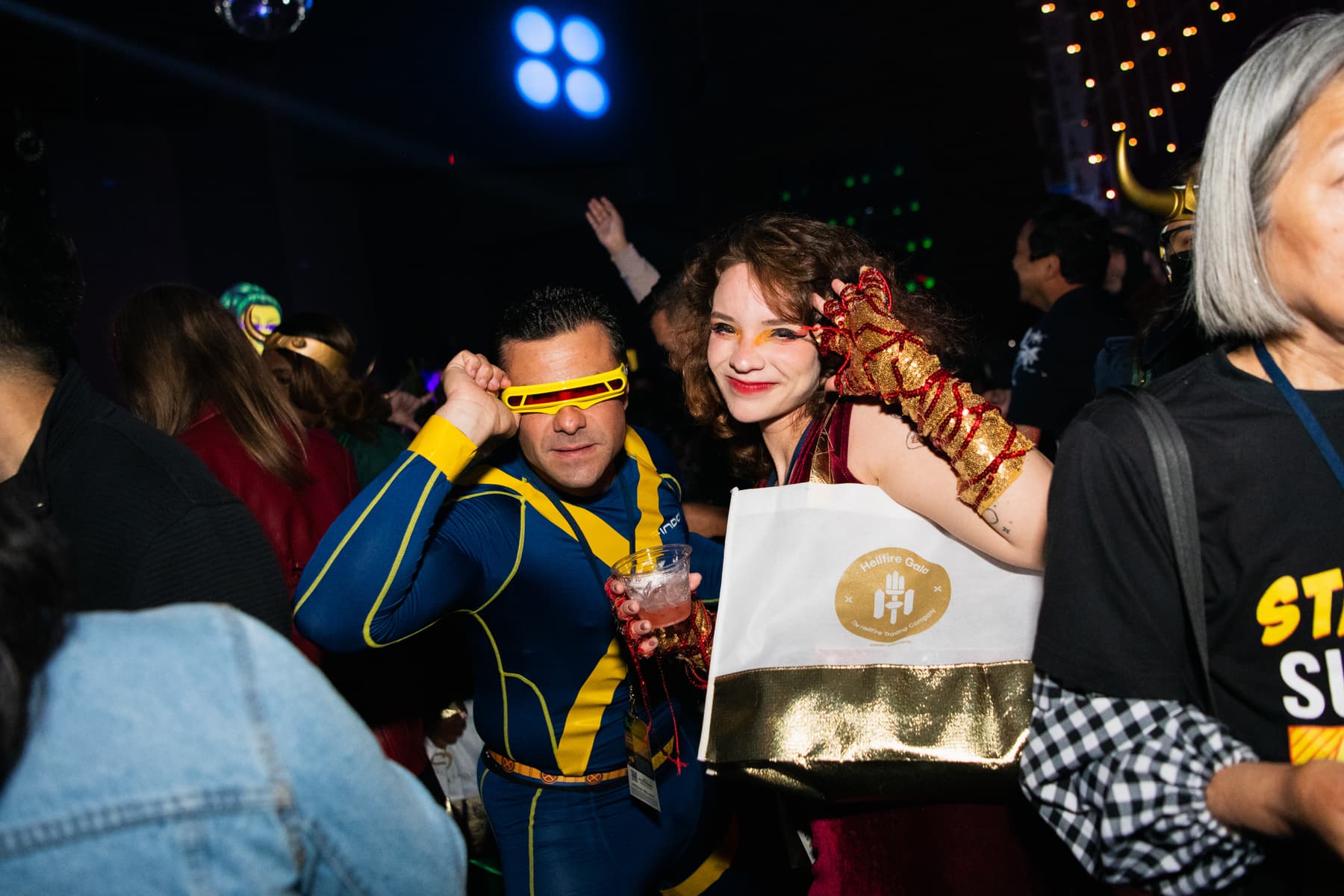 Naturally, fans filled the space with Krakoan couture and incredible fashion of their own making. Looks inspired by Mystique, Doctor Doom, Storm, Emma Frost, Captain Marvel, Sebastian Shaw, Jean Grey, Kate Pryde, Nightcrawler, Cyclops, Rasputin IV, and so many more brought the Marvel Universe to stunning life for the evening.
Marvel would like to an extend a special thank you to the fans who helped bring this event to life! For more photos from this incredible evening, enjoy the gallery below.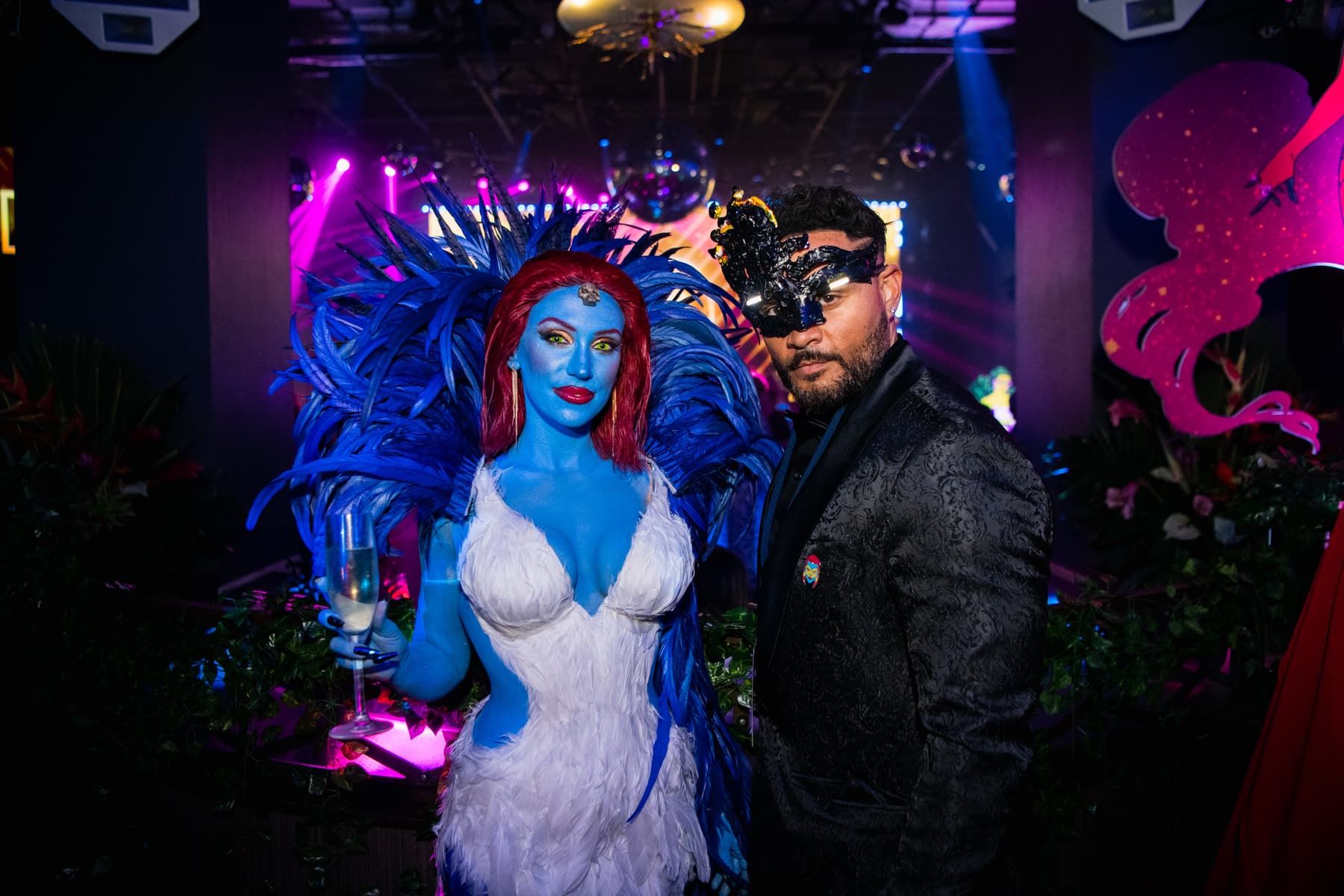 The Hype Box
Can't-miss news and updates from across the Marvel Universe!