Movies
Published May 12, 2022
How 'Loki' Led Us to the 'Multiverse of Madness'
It was the death of He Who Remains on the Disney+ original series presenting the 'Doctor Strange' sequel with its challenges when Strange cast that spell.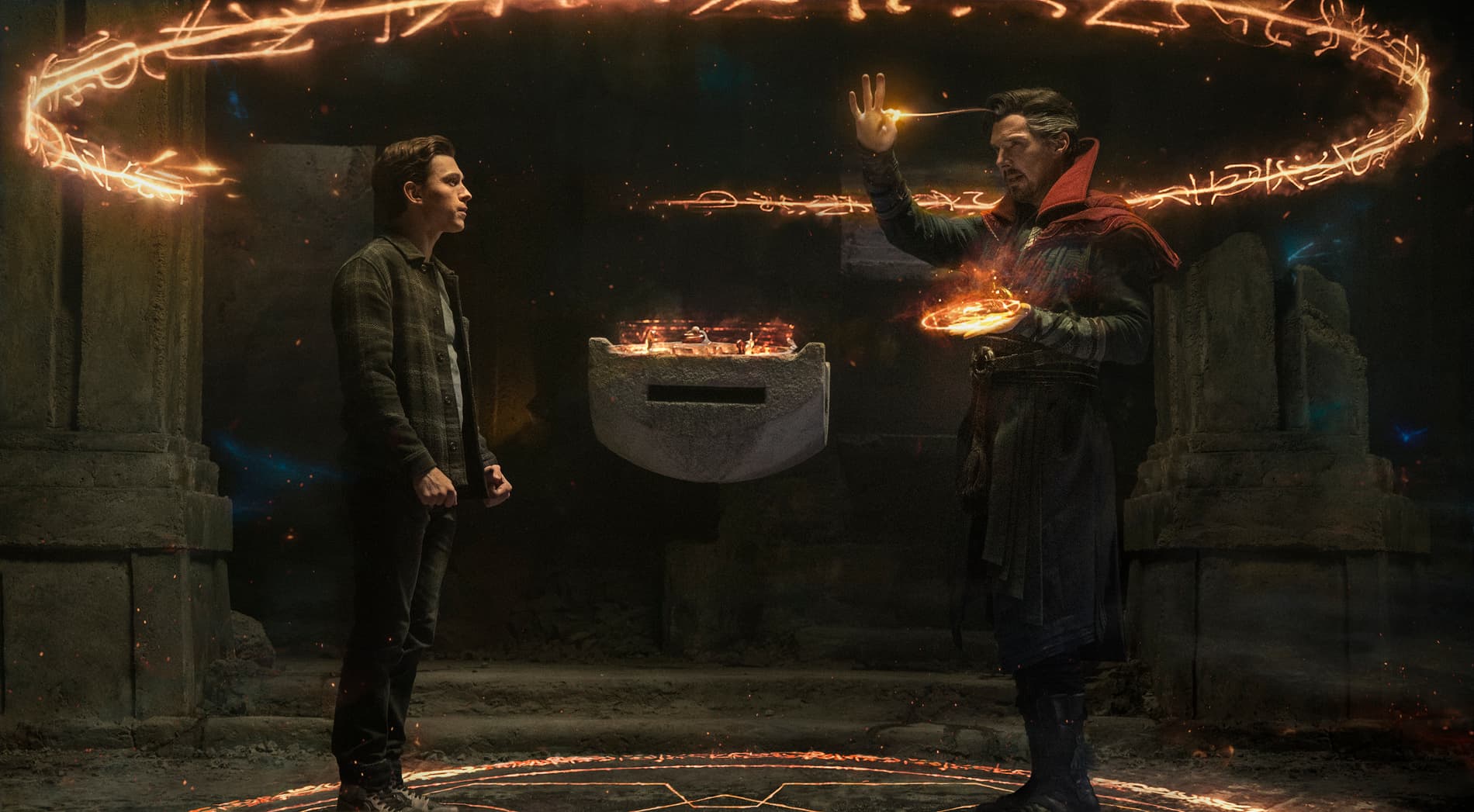 Marvel Studios' Doctor Strange in the Multiverse of Madness is now officially in theaters, and Marvel.com had the opportunity to talk to the creative team behind the film all about it!
The question on everyone's mind going into the film: Who Really Broke The Multiverse?
Following the events of Spider-Man: No Way Home, Doctor Strange and Peter Parker received a lot of flack for upsetting the Multiverse when Strange's spell to erase Peter's Spider-Man secret identity from the public consciousness went wonky, leading to multiversal-shattering consequences.
However, as revealed at the Doctor Strange in the Multiverse of Madness World Premiere Red Carpet, Marvel Studios president Kevin Feige shared it was events earlier than No Way Home that brought us to the current state of the Marvel Cinematic Universe. "There's always a method to the madness even in the Multiverse," promised Feige. "The Marvel.com fans know that Loki and Sylvie did something at the end of [Loki] that sort of allowed all of this to be possible. He Who Remains is gone, and that allowed a spell to go wrong in Spider-Man: No Way Home, which leads to the entire Multiverse going quite mad in this film."
Speaking to Marvel.com, producer Richie Palmer elaborated even further for us. "If the events of Loki never took place, if Sylvie didn't do what she did, this movie and the events of Spider-Man: No Way Home wouldn't have been able to happen," explained Palmer. "It was the activation of the Multiverse, or maybe the reactivation of the Multiverse at the end of Loki that really led to the possibilities that you see in What If…?, Spider-Man: No Way Home, and Doctor Strange in the Multiverse of Madness."
"At that moment, the Multiverse expanded indefinitely forward into the future, back into the past, sideways, left and right, to alternate realities we can't even comprehend," continued Palmer. "If it wasn't for Sylvie, we wouldn't be here right now."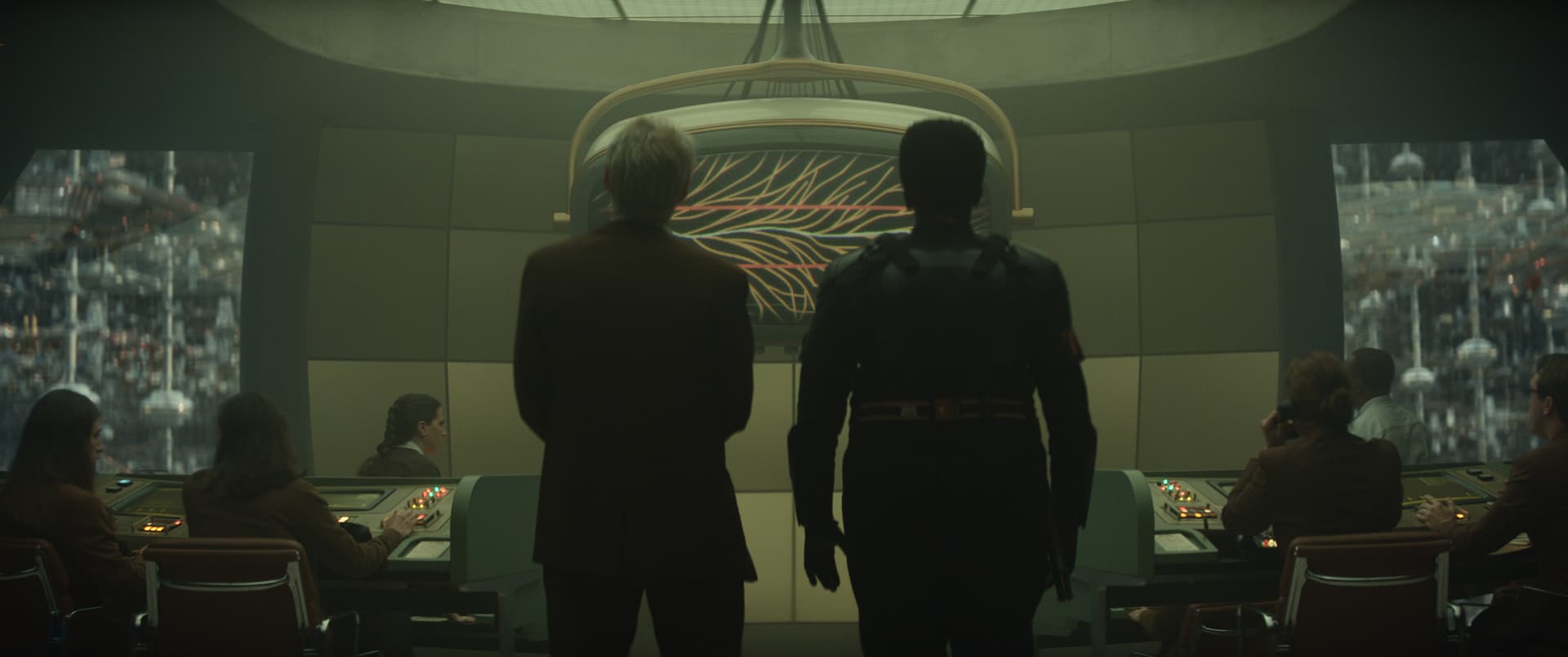 [RELATED: 'Loki': Sophia Di Martino on Completing Sylvie's Mission]
Viewers of Loki's Season 1 finale will recall at the Time Variance Authority (TVA), Agent Mobius and Hunter B-15 in the Chronomonitoring Wing watching the monitor as the Sacred Timeline breaks into separate branches, to which Mobius noted there's no turning back now.
Sylvie's defiant act led to a specific course of events. "There's a slight difference between alternate timelines and alternate realities, but they do intersect, and they end up being one and the same," shared Palmer. "Our characters wouldn't have been able to interact with them, definitely not in the way that they did in Spider-Man: No Way Home and Doctor Strange in the Multiverse of Madness."
Does that mean that Strange and Peter are completely blameless? No, not really.
"What Kevin was referring to about that spell at the end of Spider-Man is if that spell had just gone the way that Doctor Strange thought it would, even if Peter Parker messed it up so horribly like he did, it really still would have only affected people within our Universe," added Palmer. "Doctor Strange wasn't considering that he had to, in doing that spell and setting it up, worry about all the infinite other universes out there that are filled with people that know who Spider-Man is. That shouldn't have been a factor. That was something that's not known to Strange and Wong at that point that they have to be factoring in all these alternate realities in the Multiverse."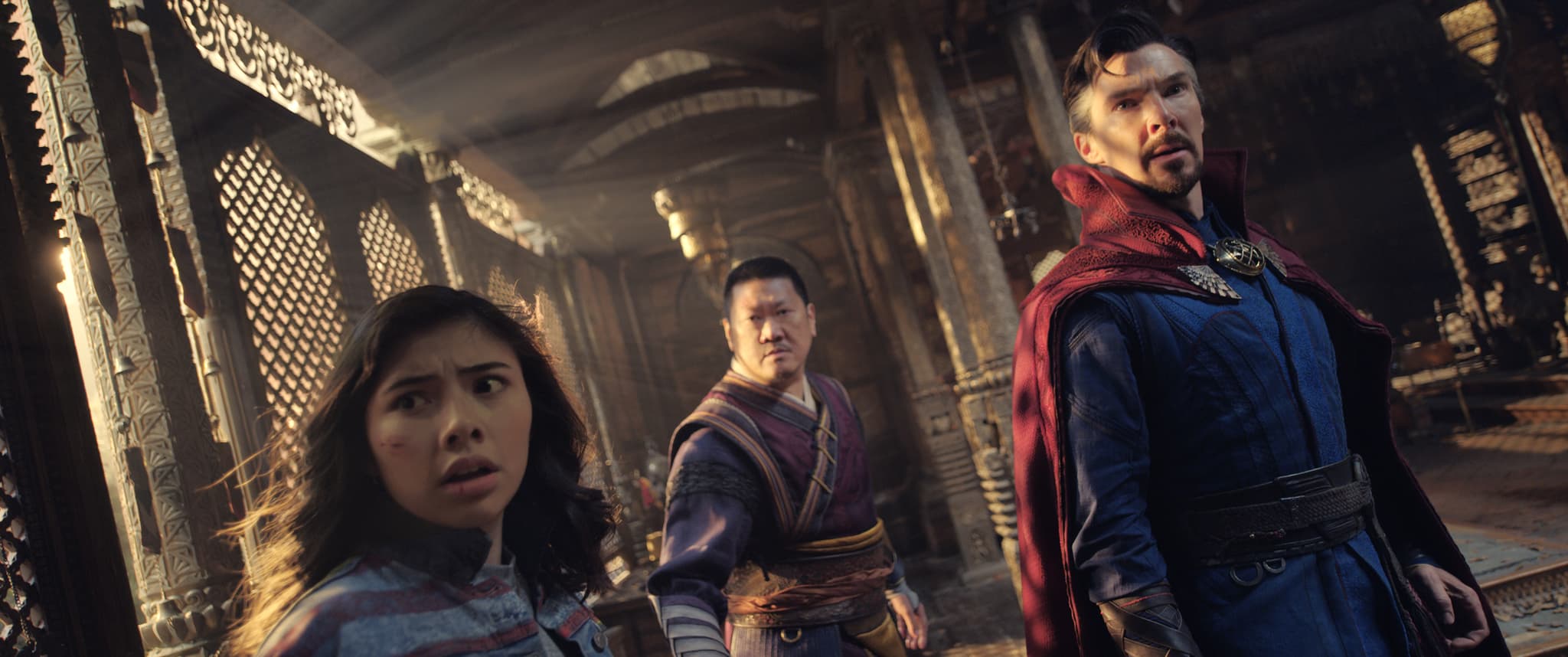 How did Loki and Doctor Strange in the Multiverse of Madness scribe Michael Waldron take to realizing he had to clean up the Multiversal mess he started?
"It's cool in hindsight," joked Waldron. "You don't realize you're doing it as you're doing it because it's all overlapping and happening. In Loki, we set it out, 'Let's blow the lid off the Multiverse!,' since we know that's where the MCU's going. That was going to be the ultimate result of [Season 1 of] Loki. We got to do that and we always joked, 'Then it'll be the problem of the Doctor Strange [creative team]. Those guys will have to deal with it. Then suddenly, I'm writing the movie and it's my problem."
What exactly do those problems look like? Head to the theater and find out right now!
Doctor Strange in the Multiverse of Madness stars Benedict Cumberbatch, Chiwetel Ejiofor, Elizabeth Olsen, Benedict Wong, Xochitl Gomez, with Michael Stühlbarg, and Rachel McAdams. The film is directed by Sam Raimi, and Kevin Feige is the producer. Louis D'Esposito, Victoria Alonso, Eric Hauserman Carroll and Jamie Christopher serve as executive producers. The screenplay was written by Michael Waldron.
Doctor Strange in the Multiverse of Madness is NOW in theaters. Tickets now available!
Make sure to follow @DrStrange on Twitter and @DoctorStrangeOfficial on Instagram, and like "Doctor Strange" on Facebook for all the latest news and updates.
The Hype Box
Can't-miss news and updates from across the Marvel Universe!