Podcasts
Published December 8, 2020
'Marvel's Declassified' Podcast Premieres Exclusively on SiriusXM
'Marvel's Declassified' to debut new episodes each week on SiriusXM, hosted by Lorraine Cink and Evan Narcisse!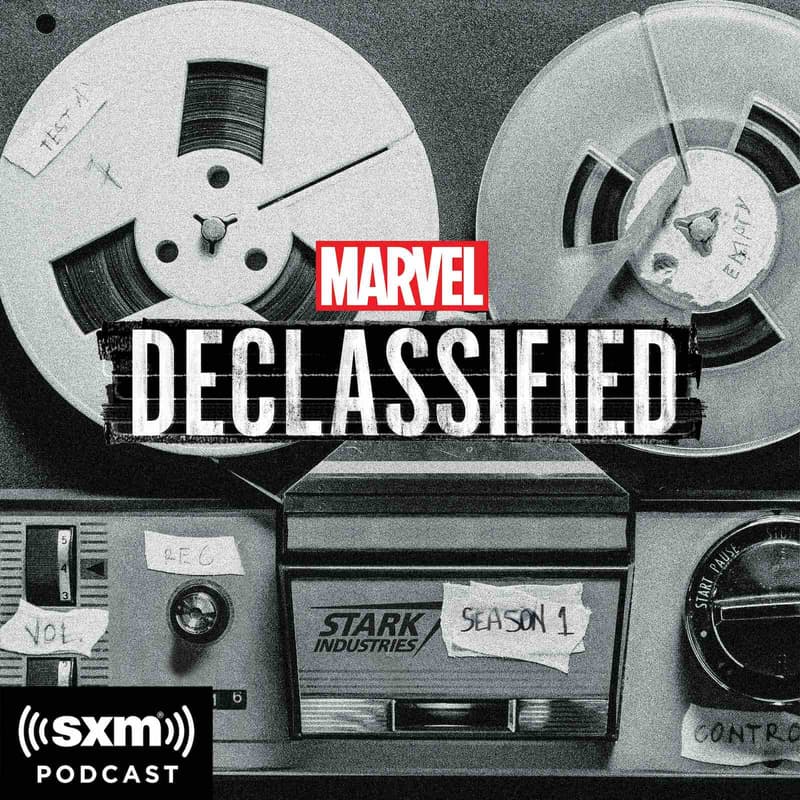 Today, Marvel launched Marvel's Declassified, its newest non-fiction narrative podcast series, exclusively on SiriusXM! For its first 10-episode season, the series focuses on the rich, dynamic, and evolving history of Marvel Comics—as told through a contemporary lens. The first episode of Marvel's Declassified is available now exclusively on SiriusXM.
Each week, writer and comic book expert Lorraine Cink (author of Powers of a Girl, co-author Marvel Absolutely Everything You Need to Know, and Ultimate Marvel) and acclaimed journalist and critic Evan Narcisse (author of Marvel's Rise of the Black Panther) will give SiriusXM listeners unprecedented access behind the scenes of Marvel Comics, featuring writers, artists, editors, and industry insiders who have shaped Marvel's iconic storytelling.
In its premiere episode, Marvel's Declassified explores a time when comedy, romance, westerns, sci-fi, and horror defined Marvel's comics, leading up to a historical shift that triggered the return of Super Heroes. Other episodes during the season will cover how New York City became the core of the Marvel Universe; the now-legendary impact of Marvel Knights, the beginnings of Marvel's vast multiverse, war-era comics, and more. The series will also shed light on the societal impact of fandom, representation, and the evolution of some of Marvel's most iconic characters like Captain America, Black Panther, the Hulk, and Captain Marvel, and what their roles meant—and can mean—for Marvel fans around the world.
Last month, Marvel and SiriusXM unveiled exclusive new original podcasts as part of SiriusXM's new podcast destination, available via the SiriusXM app or online at SiriusXM.com/podcast2020, which also features a slate of original SiriusXM podcast series and highly curated selection of popular shows from other leading providers.
SiriusXM subscribers with select streaming plans can tune in to other exclusive new Marvel podcast series like Marvel/Method, a weekly podcast on Marvel fandom hosted by Method Man, along with a thrilling new multi-part original scripted audio series, Marvel's Wastelanders, kicking off in 2021.
Additionally, SiriusXM subscribers can listen to new episodes of several popular ongoing Marvel podcast series like This Week in Marvel, Women of Marvel, Marvel's Voices, and Marvel's Pull List before they can be heard anywhere else. Afterward, fans will also be able to tune in to these podcast series on Marvel.com.
To learn more about how you can enjoy a unique mix of exclusive, original, and popular podcasts on SiriusXM, visit here. Tune into Marvel's Declassified today and dive in to all of Marvel's newest podcasts on SiriusXM!
The Hype Box
Can't-miss news and updates from across the Marvel Universe!