Podcasts
Published August 23, 2022
'Spider-Man's Social Dilemma' Writer Preeti Chhibber Talks to 'Marvel's Pull List' About Teen Spidey
Spider-Man Month continues with a spotlight on 2015's 'Spidey,' plus an inside look at Chhibber's new novel featuring a high school Peter Parker!
This August, Marvel's Pull List podcast is going all-in on Spider-Man to celebrate Peter Parker's 60th anniversary! In this week's episode, fiction writer (and self-professed "number one Spider-Man" fan) Preeti Chhibber sits down with hosts Ryan Penagos and Jasmine Estrada to talk about her favorite stories featuring a coming of age Spider-Man—starting with SPIDEY (2015) from creators Robbie Thompson, Nick Bradshaw, Nathan Stockman, Jim Campbell, and Andre Aruajo. Grappling with growing pains and a whole new set of responsibilities, SPIDEY (2015) offers a back-to-basics take on the original era of the Wall-Crawler—but this time with a super-serving of guest stars!
"We have a little bit of [character building] with these hero team-ups," reflects Chhibber on the run. "The latter half of the book is a lot of those moments where you have [Spider-Man] asking Iron Man for girl advice or talking to T'Challa during a fight. But from Captain America, I love the moment [in issue #10] where Spidey's like, 'How? How do you get people to like you?' And it was just this wonderful, heartbreaking moment for a kid. And these heroes have to acknowledge that this is a kid who's dealing with these issues that maybe he's not necessarily ready for. It gets me right in the heart."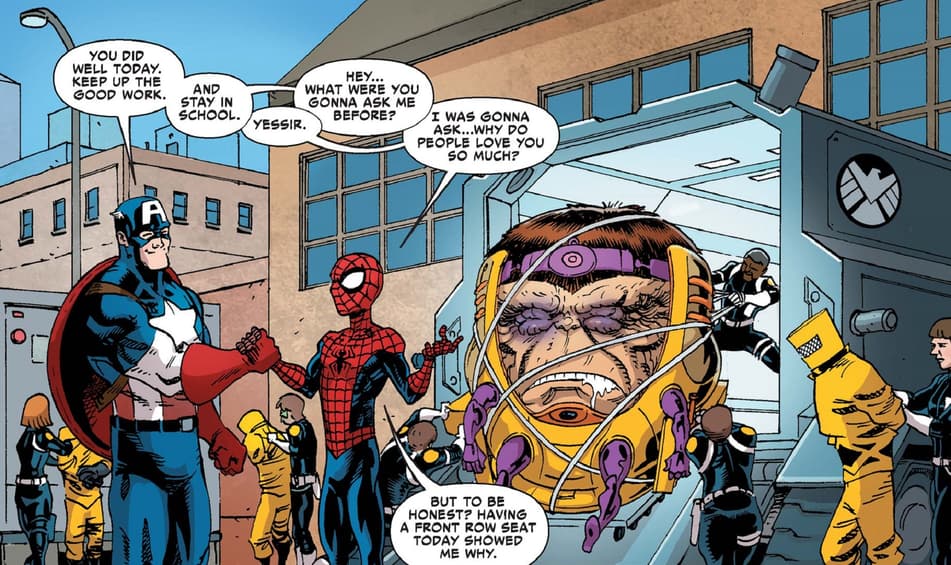 "I always love a good slice of life Super Hero story. And this book fully delivers on the slice of life stuff. Just perfectly interwoven," says Chhibber. "Because Peter Parker to me is the ideal version of 'Slice of Life.' He is so relatable. He's 16 and he acts 16 and he looks 16."
Although she drew inspiration from SPIDEY, Chhibber has her own take on adolescent Spidey. The author of middle grade novel Spider-Man's Social Dilemma (the first part of the trilogy is on shelves now!) tackles Peter Parker's trickiest years with humor and teenage earnestness: "Peter exists in this really uncomfortable space where he's trying so hard to be good at something, but for both internal and external reasons messes up and has to deal with that on top of not doing well in school or dealing with crushes or stuff at home. That's the Peter Parker that we want to pull under the page because that's the Peter Parker that kids are going to want to read about—dealing with the things they're dealing with. I mean, I love mid-twenties 'doesn't have his stuff together' Peter. That's my guy. But when you're 12 years old, it's the high school Super Hero that you're like, 'How is he doing it?'"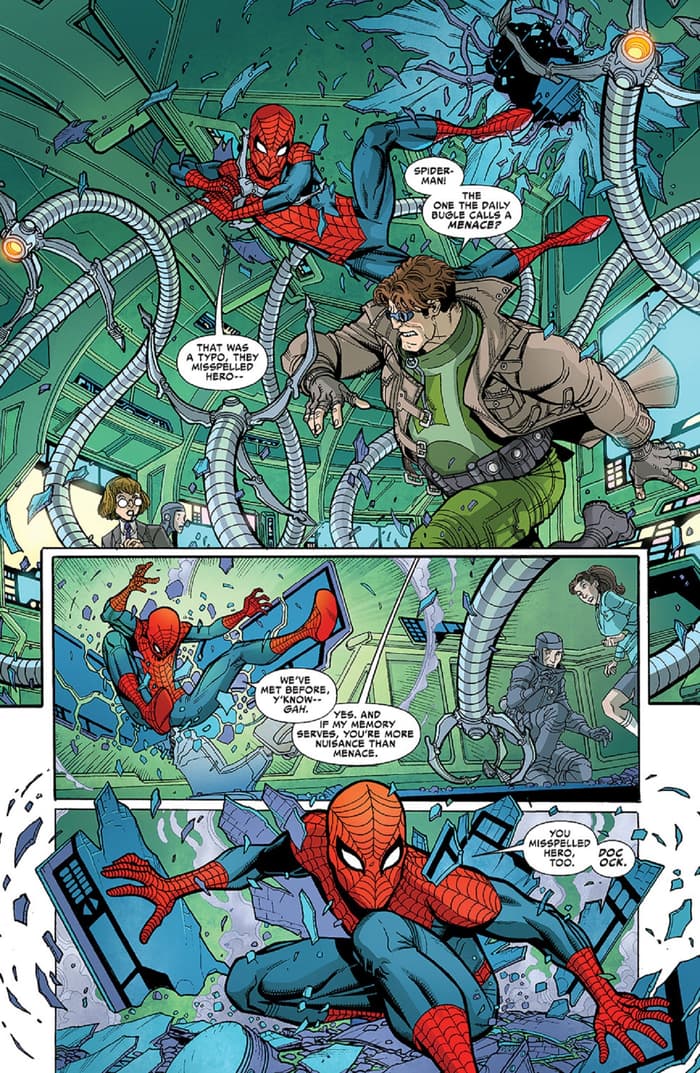 The Hype Box
Can't-miss news and updates from across the Marvel Universe!