Podcasts
Published October 8, 2020
This Week in Marvel Has the Latest News on NYCC, Ultraman, and More
Get all of this week's biggest Marvel news in one pumped-up podcast!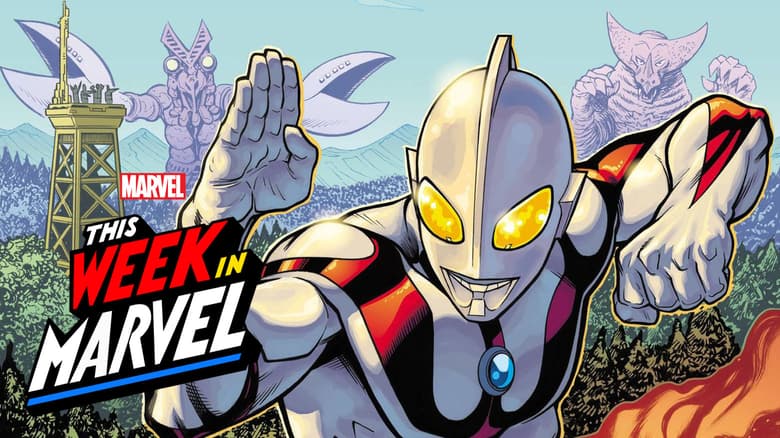 Marvel never stops moving, and this week was a massive one for news from the House of Ideas! On this episode of This Week in Marvel, Ryan "Agent M" Penagos and Lorraine Cink bring you the latest on Marvel at NYCC Metaverse, Marvel's new Stormbreakers artist program (plus an appearance by Marvel Director of Talent Relations Rickey Purdin), super-slick BLACK WIDOW variant covers, and more!
This week also featured the debut issue of THE RISE OF ULTRAMAN! Ryan and Lorraine talk to the series writers Kyle Higgins and Mat Groom about the new comic and the unique bond between Marvel and the world of tokusatu. Here's part of their conversation:
Mat Groom on THE RISE OF ULTRAMAN: "It'll resonate with everyone. I think it really is cross-cultural. And our job is really just finding the precise right way to make sure that we can break down the barriers so that all of that greatness can come through."
Kyle Higgins: "I am endlessly fascinated by Japanese Spider-Man. I love that so much and I love that that even happened. I was aware of it as a kid, but I didn't realize how bonkers it gets, and how much we can really attribute the rise of Zords, and Mechas, and giant robots in Super Sentai to Japanese Spider-Man. ... And that's actually one of the things that I think is so cool here is, much in the way that Spider-Man was taken from here and was adapted by a different culture, we're in some ways doing the same kind of thing here in that Mat and I are adapting Ultraman for Marvel Comics. And so the fact that there is a history there of not trading assets but looking for different takes on very beloved characters across cultures is really cool to me."
You can listen to the full episode here:
With new episodes every Friday, This Week in Marvel delivers all the latest Marvel discussion and news about comics, TV, movies, games, toys, and beyond! Tweet your questions and comments about the show to @AgentM, @lorrainecink, or @Marvel with the hashtag #ThisWeekinMarvel!
The Hype Box
Can't-miss news and updates from across the Marvel Universe!