Podcasts
Published October 16, 2020
This Week in Marvel Welcomes Spidey-Fan Corey Taylor of Slipknot and Stone Sour
Plus: All of this week's Marvel news that you need to know!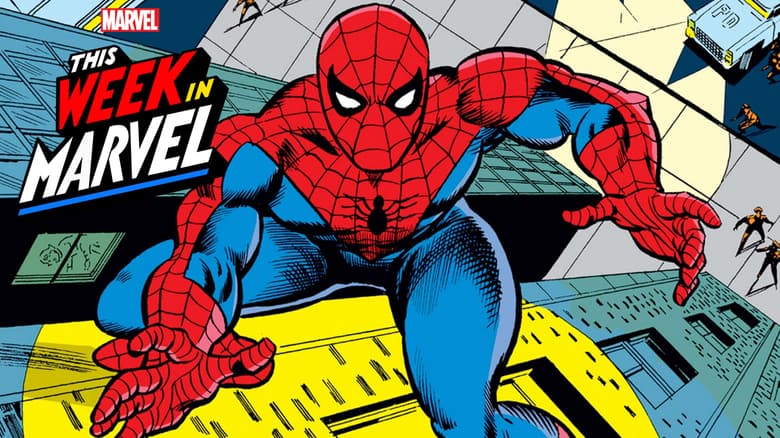 Marvel fans are everywhere, in every walk of life, so when This Week in Marvel had the chance to talk to one who was in a famous band, they weren't gonna pass it up! Ryan "Agent M" Penagos and Lorraine Cink spoke with Corey Taylor of Slipknot and Stone Sour about his hardcore Marvel fandom, from Spider-Man to Captain America and more. Taylor goes into how Marvel's storytelling still inspires him as a musician to this day. Here's a bit of what he told Ryan and Lorraine:
"I really just kind of lost my mind over Spider-Man. He was always my favorite character. And this was '70s Spidey, so it was just kind of all over the place. All the gnarly villains were all over the place, so you had everyone from Punisher to Morbius and old school Electro, so it was pretty rad, man. So yeah. Spidey's been my favorite Super Hero since I was very little."
But that's not all! Ryan and Lorraine also talk about the biggest news that came out of Marvel this week, including the January solicits and James Monroe Inglehart's Nightmare Before Christmas benefit concert gig!
You can listen to the full audio episode here:
With new episodes every Friday, This Week in Marvel delivers all the latest Marvel discussion and news about comics, TV, movies, games, toys, and beyond! Tweet your questions and comments about the show to @AgentM, @lorrainecink, or @Marvel with the hashtag #ThisWeekinMarvel!
The Hype Box
Can't-miss news and updates from across the Marvel Universe!