Podcasts
Published January 29, 2021
This Week in Marvel Wonders About a World Without the Avengers
Ryan and Lorraine cover the upcoming HEROES REBORN, plus: comedy troupe Aunty Donna!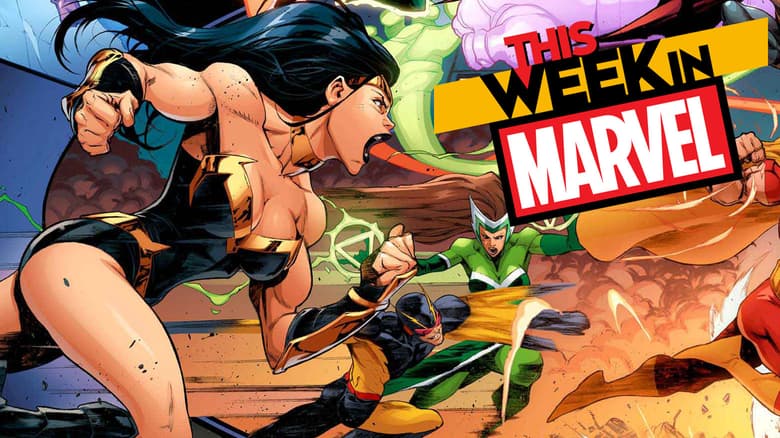 If Captain America had never assembled the Avengers... would another super team have joined together in their place? A world without Earth's Mightiest Heroes is the basis for the upcoming HEROES REBORN series, which will hit comic shops this spring! Ryan "Agent M" Penagos and Lorraine Cink are all over this big announcement on the latest episode of This Week in Marvel, as well as all the other Marvel news coming out this week!
Plus: Ryan talks to Australian comedians Mark Bonanno, Broden Kelly, and Zach Ruane, bona fide Marvel fans and members of Aunty Donna! Here's some of what they had to say:
Kelly: "What is the show? It's just 'What the hell is going on?' So that's probably how I would describe it. It's three mates living in a house and what the hell is going on?"
Ruane: "We write like a cartoon. We write like an animated show and then work out how to film it. That's a big part of what we do."
Bonnano: "I rewatch [Marvel Studios' Avengers: Infinity War and Endgame] so much. I really deeply, genuinely adore those two movies as one thing."
You can listen to the full audio episode below:
With new episodes every Friday, This Week in Marvel delivers all the latest Marvel discussion and news about comics, TV, movies, games, toys, and beyond! Tweet your questions and comments about the show to @AgentM, @lorrainecink, or @Marvel with the hashtag #ThisWeekinMarvel! 
The Hype Box
Can't-miss news and updates from across the Marvel Universe!