Podcasts
Published August 20, 2020
Women of Marvel Dives into the Sensational History of She-Hulk
Lorraine Cink stops by with a deep dive and a reading list for fans of the Green Gal!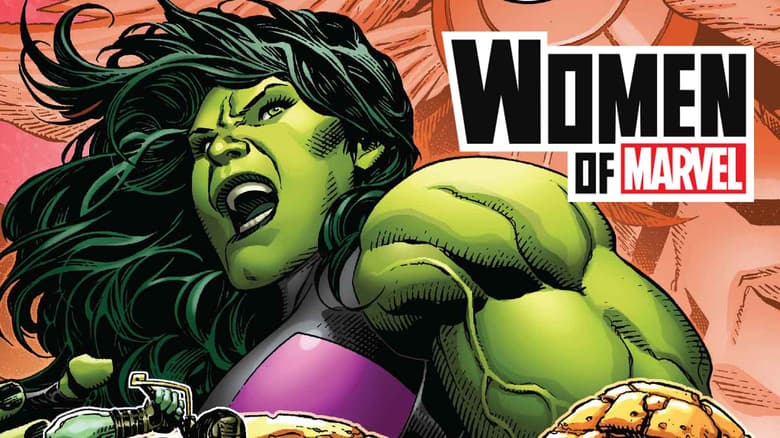 Jennifer Walters AKA She-Hulk has become one of Marvel's most unique and enduring characters. She made her debut in 1980, and throughout her four decades in the Marvel Universe, she's cultivated a legal career, forged her own path as a Super Hero, and stood up for herself in the ultimate display of self-acceptance. Now, during EMPYRE, her story has taken a new, dramatic turn. On this week's Women of Marvel, Ellie Pyle welcomes She-Hulk enthusiast and expert Lorraine Cink stops by for a deep dive into the strong female energy of Jennifer Walters and shares a reading list that you can find on Marvel Unlimited.
Here's some of what Cink had to say:
"If you look at her long history, basically, you start with her being out of control. A woman divided. And then she learns to own that. And she becomes this vivacious, self-possessed, sort of alpha female character. And then, as that goes on, she realizes that there's more room for exploration of the more delicate parts of herself—all the way to trauma, accepting and absorbing those things, and then becoming stronger because of it."
You can download the full conversation here:
Now that you've learned all about She-Hulk, read her stories! Here are the issues that were discussed on the show, all of which can be found on Marvel Unlimited:
The Women of Marvel podcast assembles to chat all things Marvel and more! New episodes are released every other Thursday, co-hosted by Sana Amanat, Judy Stephens, Angélique Roché, and Ellie Pyle. You can find Women of Marvel on Marvel.com/podcasts and Apple Podcasts.
The Hype Box
Can't-miss news and updates from across the Marvel Universe!