TV Shows
Published February 16, 2023
'Asked & Answered with the Women of Marvel': Pilar Flynn
Get to know 'Marvel's Moon Girl and Devil Dinosaur' producer Pilar Flynn!

Pilar Flynn (she/her/ella) makes amazing things happen. As a producer on the stunning new Marvel's Moon Girl and Devil Dinosaur animated television series, she and her team have brought Lunella Lafayette—one of the smartest people in the Marvel universe—and her prehistoric bestie to vibrant life, inviting us all to delight in that Moon Girl Magic.
She's only got one continent left to visit. We'd really like to see that musical she wrote as a kid. She's a Woman of Marvel. And we had some questions for her.
We asked. She answered.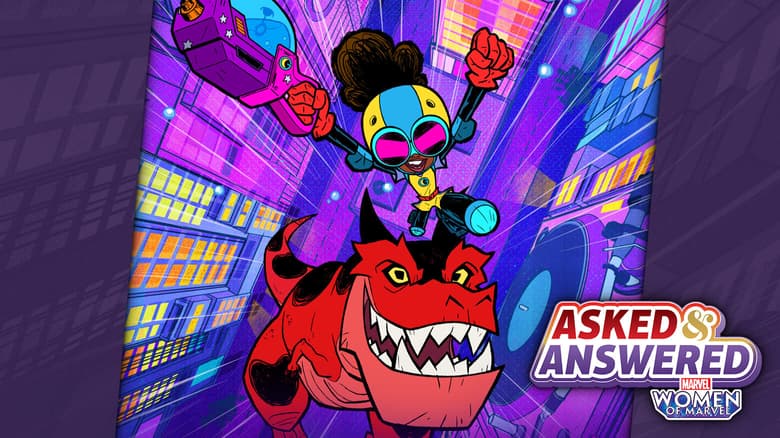 What is the first thing you do when you wake up?
I like to open my eyes and take in the view of the mountaintops outside my bedroom window. Spending a few minutes reflecting on what's changed about them since the day before helps center my mind before the frenzy of my day begins.
Superpower of choice?
I'd love the power to understand and speak all languages—human…or otherwise! 
If you were the smartest person in the Marvel U, what would be your first order of business?
I would get to work on inventing a cost-effective, sustainable desalination machine that could convert ocean water into clean drinking water for all.
When I was a kid, I was obsessed with…?
Creating homemade movies with my Hi-8 camera! My best work was a Victorian Vampire musical drama starring my little brother and sister.
How would you describe your job at an elementary school career day?
My job is to basically be a human version of Union Station. Hundreds of moving pieces are constantly coming and going all around me, and my role is to ensure all potential train wrecks are redirected into one beautifully flowing work of art.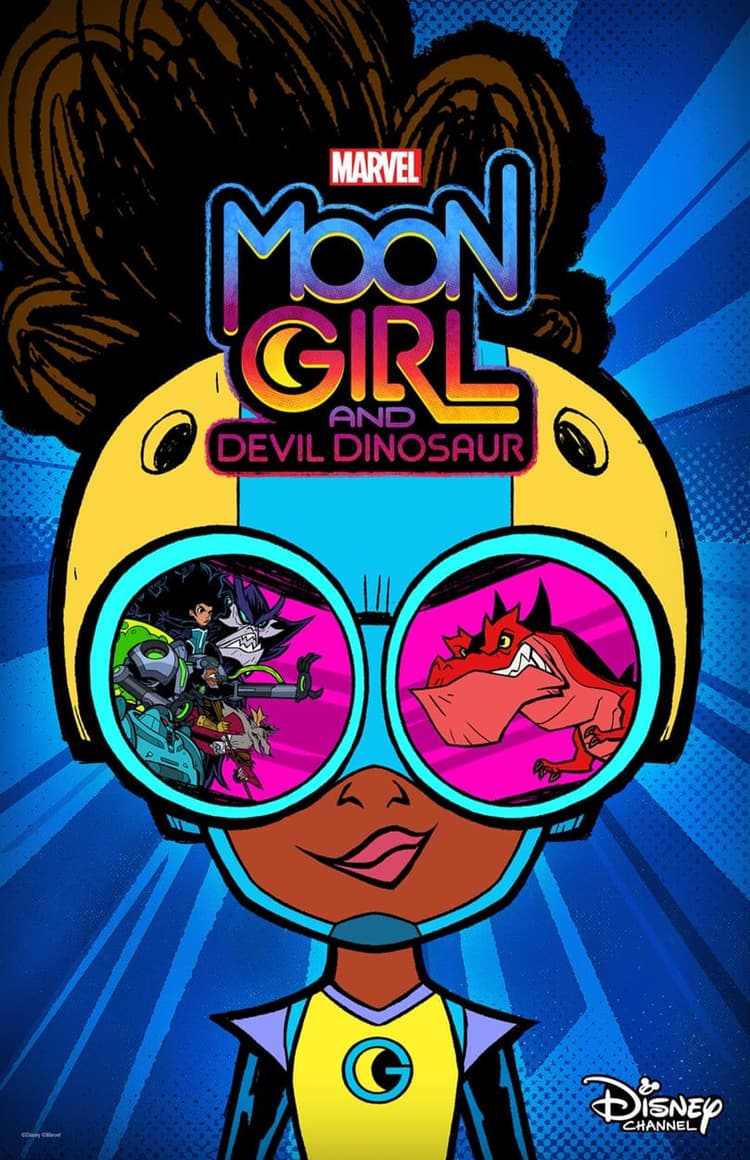 When humans live on Mars, what one food must we bring with us?
Empanadas! They are, in my opinion, the perfect food—not to mention, crazy delicious.
Snow or sand?
Definitely sand. I feel cold anywhere below 70 degrees.
Falling leaves or blooming flowers?
Blooming flowers. I'm a much bigger fan of beginnings than I am of endings.
If you could have any mythical or extinct creature as your pet, what would it be?
A unicorn! They're magical, mysterious, and can get you places fast.
Who would you rather run into on a dead end street on the Lower East Side – the Beyonder, Graviton, or Aftershock? (Lunella can have your back.)
The Beyonder because he's probably just out looking for some fun!
Best advice you've gotten?
Be good, be fast, but most of all, be kind.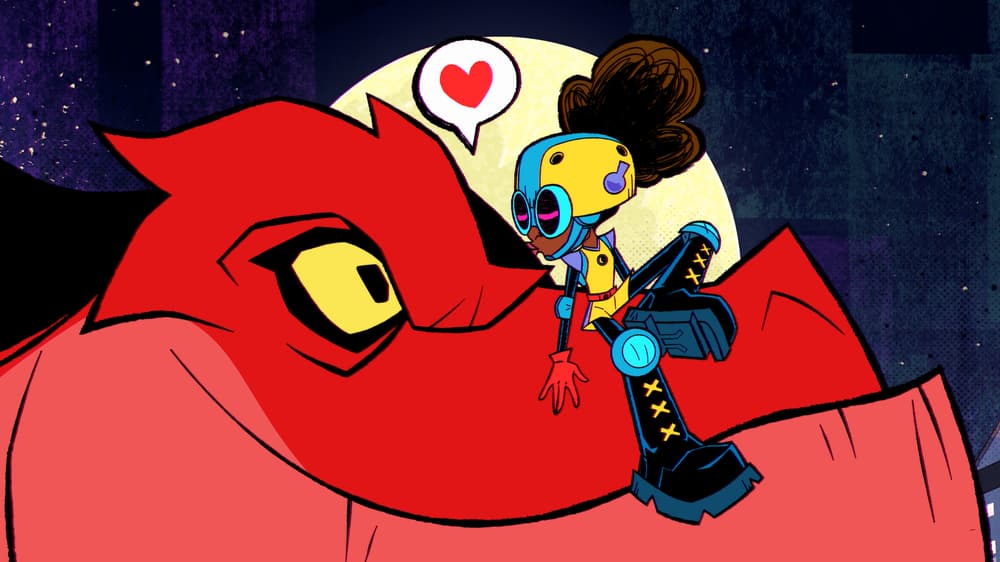 What's the weirdest thing you keep on your desk?
I keep an empty mason jar filled with pieces of scrapbook paper. It was given to me by some girlfriends for my birthday and the papers are covered with their hand-written notes of encouragement, words of wisdom, and empowering quotes. I can pull one out whenever I need a soul boost. It is one of my most prized possessions.
Marvel's Moon Girl and Devil Dinosaur has such a beautiful, distinct visual style. It also has incredible music. What's your favorite track? 
My favorite track is "Where you Come From," by Raphael Saadiq. The song is a reminder that our roots are an important part of who we are, and they can be a powerful source of strength and grounding, no matter where we are. I especially love the lyrics, "When the light is inside you, no one can turn it off. Maybe your super powers find you when you're lost."
Fortune teller: "Tell me everything," or "No thanks, I'll be surprised"?
Tell me everything! I'd rather be prepared.
What do you always make time for?
I always make time for my two daughters (AKA my mini warrior women), Violet and Lyla. Whether just snuggling on the couch or setting out on an exotic adventure, they are always my happy place.
Wheel of Fortune or Jeopardy?
Wheel of Fortune. I like a dash of luck with my dose of fate.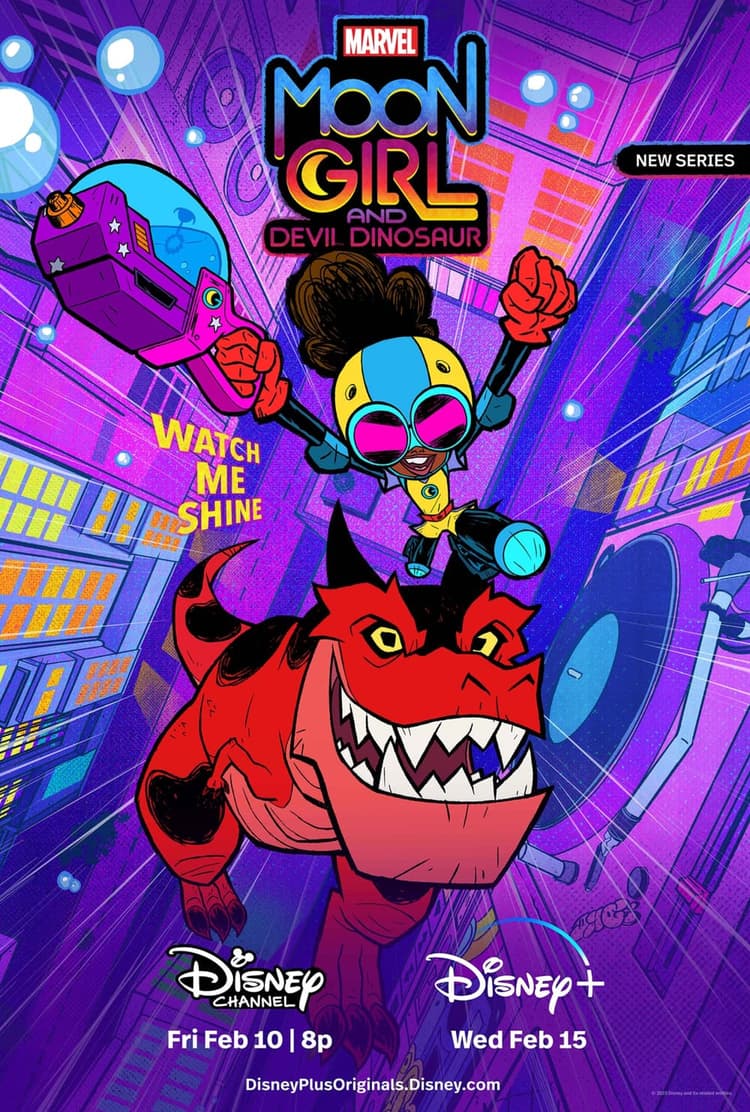 Who makes you laugh?
I have two dear friends from two different walks of my life—Kate Spencer and Mariana Felicio. They have both known me since I was a teenager, and we still giggle like teenagers whenever we're together.
What are you totally into right now?
Planning my next travel adventure! I feel most alive when exploring new destinations and learning about different cultures. I've now been to every continent except Antarctica, so that's definitely high up on my bucket list!
Mantra or quote that keeps you going?
Always let your passion burn brighter than your fears.
Best thing about being a Woman of Marvel?
The best thing is being living proof that women's voices and talents are wanted and needed in this space. You have to see it in order to believe it. Having a seat at this table also means now having the power to expand this table out as far and wide as it needs to be.
MacKenzie Cadenhead (she/her) is a children's book author and an old school (Read: former) Marvel editor — not old-old but let's just say she knew Gwen Stacy when she was dead. She co-authors the "Marvel Super-Hero Adventures" chapter book series for young readers and is a proud Woman of Marvel. You can see what she's up to over at Instagram @mackenziecadenhead.
The Hype Box
Can't-miss news and updates from across the Marvel Universe!