Comics
Published February 10, 2023
Bishop's Complete Marvel History
A mutant from the future helping mutants throughout time! Learn all about Lucas Bishop before picking up 'Bishop: War College' #1 in comic shops now.
Lucas Bishop was born in a desolate future where exterminating mutants was the status quo. He worked as part of a mutant police force called the Xavier's Security Enforcers, tracking and hunting down fellow mutants. Growing up, he had heard tales of the X-Men, heroes of the past, but he never thought he'd someday be a member of their ranks.
By wielding his energy absorption abilities, Bishop has been an integral part of the X-Men and has left an impact that has actually altered the X-Men's timeline (at least twice). In BISHOP: WAR COLLEGE (2023) #1, available in comic shops now, the mutant from the future plans to step up as a leader once more, this time training a new class of young heroes to defend Krakoa and mutantkind.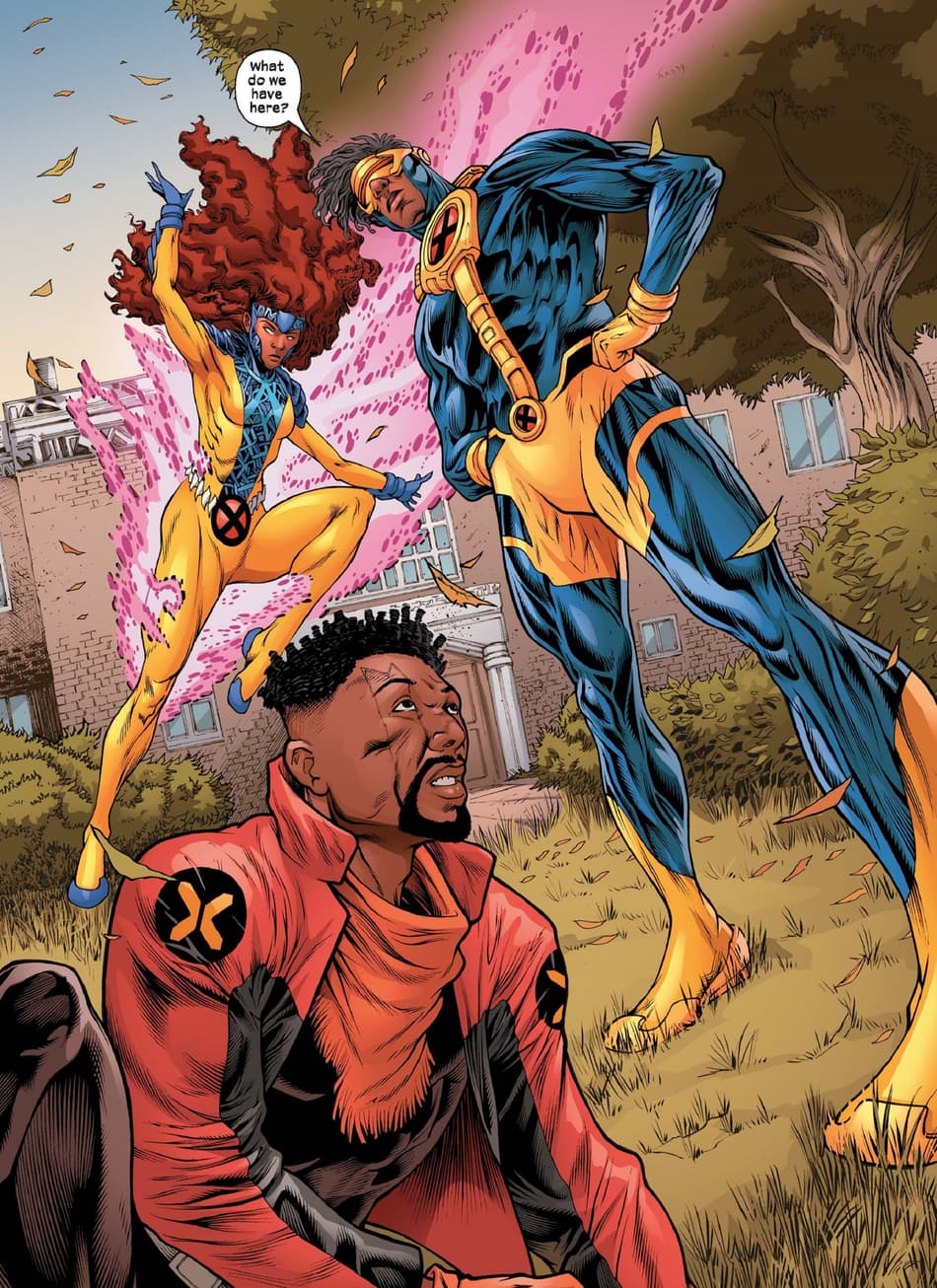 Before picking up BISHOP: WAR COLLEGE (2023) #1 by J. Holtham and Sean Damien Hill, buckle up and grab your time travel device to revisit Bishop's complete comics history across pivotal comic stories.
Trevor Fitzroy was a megalomaniac fugitive of time. He was determined to steal energy of every mutant he came across, which also included Emma Frost (who, at the time, had the mind of Jean Grey. Long story). During a battle between Fitzroy's Sentinels and the X-Men, a portal appeared, and who should come out? Bishop! He and other members of Xavier's Security Enforcers (XSE) had been searching for Fitzroy and left quite the first impression on the X-Men, especially in the following issue.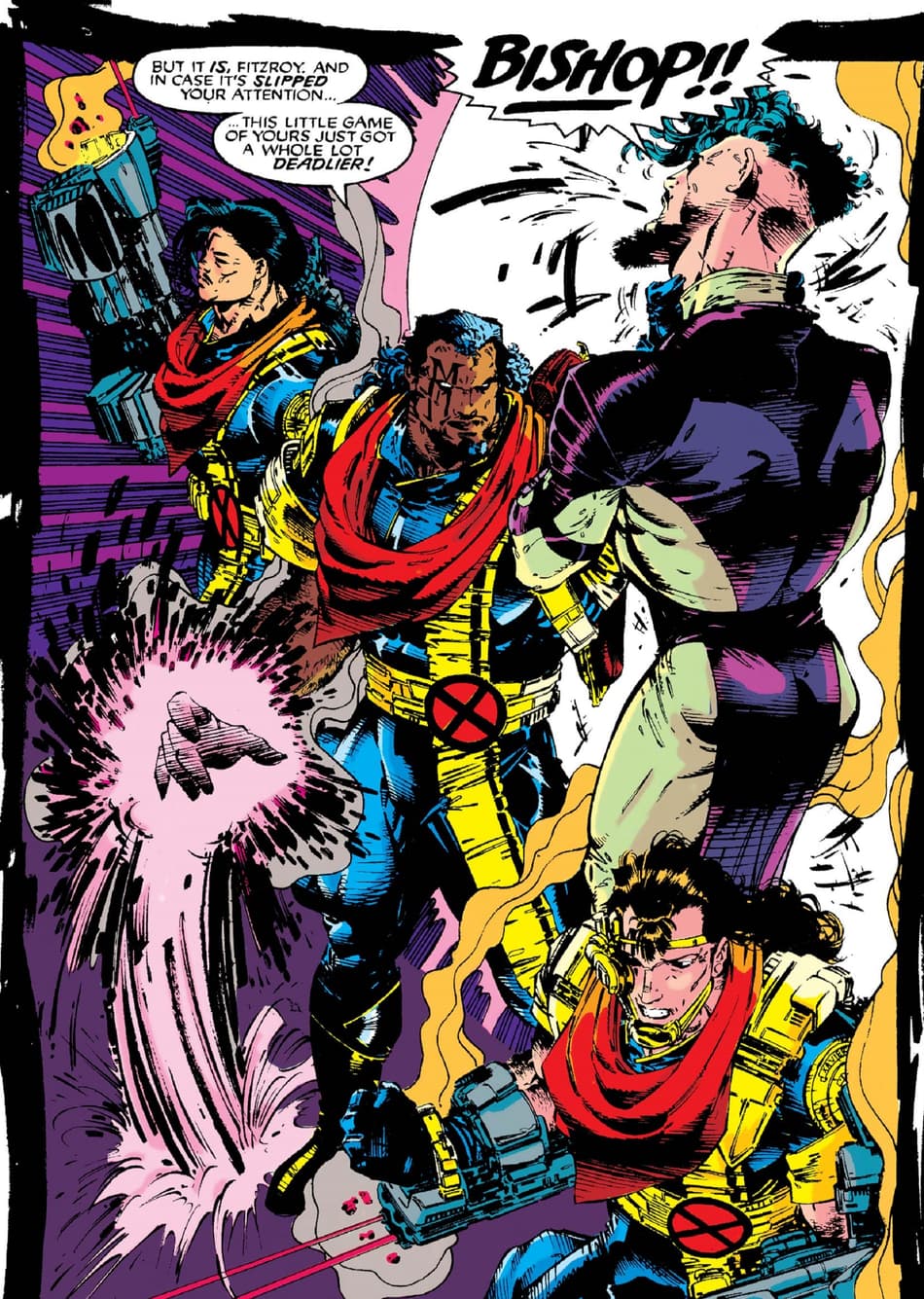 After being officially added to the X-Men team in issue #287, Bishop was put under Storm's tutelage, noting that he has "much to learn." Bishop wanted to acclimate to the present rather than train, as his entire life has been dedicated to fighting. But first, all Bishop wanted was a little travel to New York City, which turned into a group trip. His visit to the Big Apple would be interrupted by another time criminal named Styglut, and it was here Bishop learned his first lesson—"The X-Men do not kill." He would reiterate to Storm that he has much to learn.
Fun fact: Bishop and Storm would team up again in another pivotal moment (coming up next!) and in X-TREME X-MEN (2001).
Legion, Professor Xavier's son, traveled twenty years into the past to destroy Magneto in a perverse attempt to achieve his father's dream. A "Legion Quest," if you will. A smaller team of X-Men—Bishop, Storm, Iceman, and Psylocke—chased after Legion to stop him. The plan went awry when Professor X of the past took the blast meant for Magneto and died. This single change created a butterfly effect that would lead to the AGE OF APOCALYPSE (1995). It would take Bishop, and Bishop alone, to restore the X-Men's timeline in X-MEN: OMEGA (1995) #1.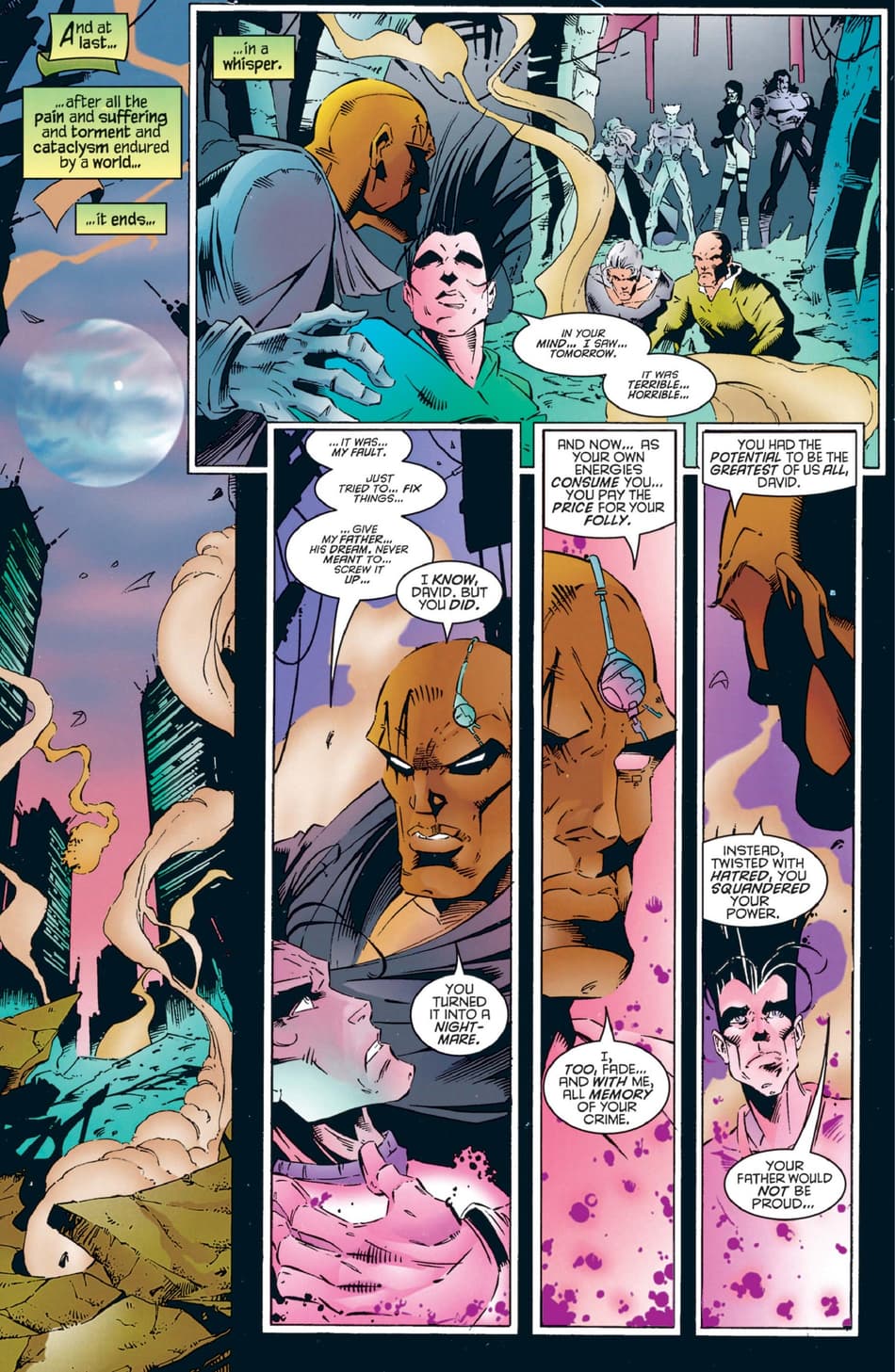 What do you get when you combine the consciousness of Magneto and the darkest desires of Professor X? A big psionic problem named Onslaught! After failing to convert the X-Men to assert their will over humans, the extremely powerful mutant tried to kill them with a blast deadly enough "to stop a thousand mutants." Bishop absorbed the entire attack, which impressed Onslaught to leave the X-Men alone. For the moment.
Bishop wanted Hope Summers, the first mutant since M-Day to be born into the world, dead. Why? Well, according to X-MEN: THE LIVES AND TIMES OF LUCAS BISHOP (2009), Hope would be the catalyst for the massive mutant incarceration in Bishop's future. Cable, however, believed she could save the future. Bishop tried killing Hope, but Cable took himself and Hope out of the present instead; Bishop's blasts meant for them both killed Professor X instead! Bishop's obsession with Hope had such a hold on him that he chased Cable and Hope Summers throughout time, not knowing his decisions would leave him stranded in an extremely dystopic future (as seen in CABLE #24).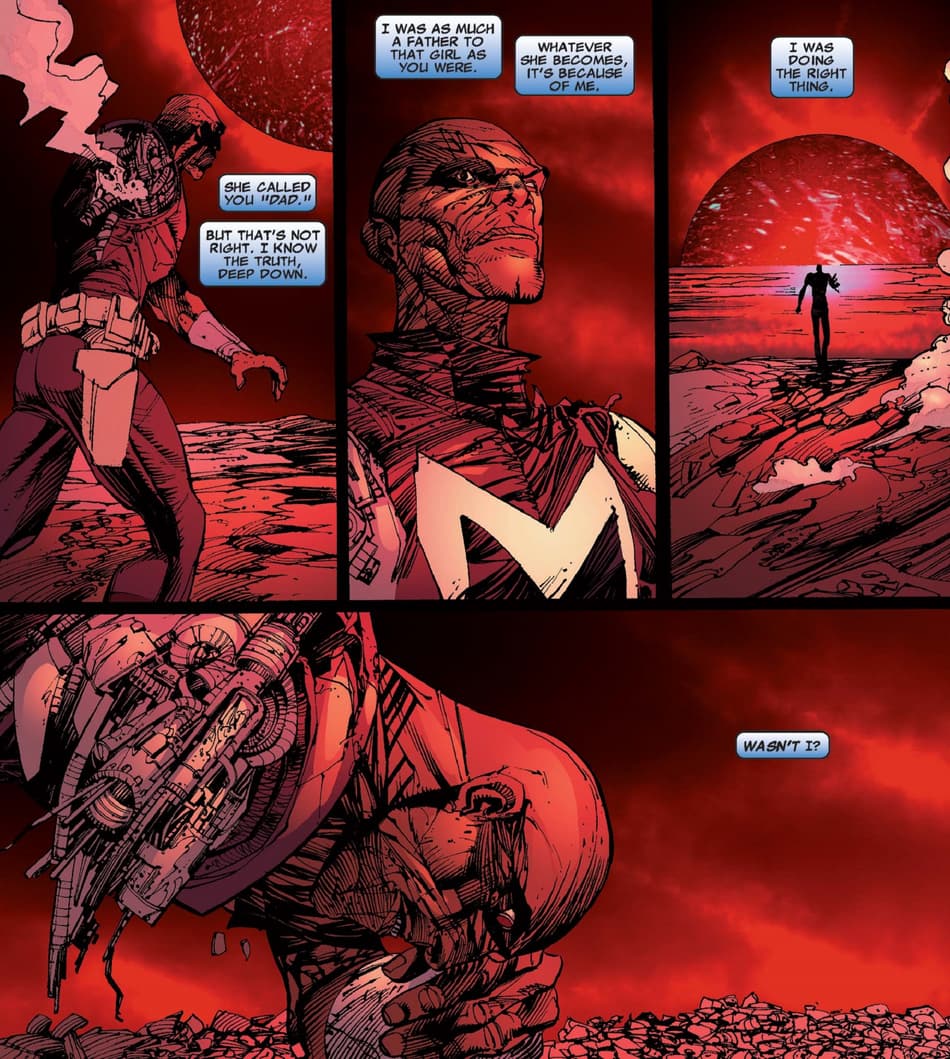 He's baaack! After spending time stuck in the 68th century, Bishop returned to the present. Something like that can change you and, in Bishop's case, turn you against your former allies. Readers would later learn in issue #5 that a psychic "revenant" called the Great White Owl influenced him to fight the X-Men and to search for Ginny, a new mutant. Bishop was eventually released from the Owl's hold and joined Psylocke's X-Force team.
Bishop became an inaugural member of Kate Pryde's Marauders, and by the tenth issue of the 2019 run, he added Red Bishop of the Hellfire Trading Company to his resume. He was also one of Krakoa's Great Captains, established by the Quiet Council of Krakoa. In INFERNO (2021) #1, Cyclops stepped down from the position of Captain Commander, the leader of all Great Captains (he and Jean Grey reformed the X-Men during X OF SWORDS: DESTRUCTION #1), and he selected Bishop to be promoted to his role.
As of MARAUDERS (2022) #5, he and some of the other Marauders traveled to the past to retrieve a Shi'ar timedrive, which contained remnants of the Threshold, the original mutants. He would later witness their resurrection in issue #7.
Bishop has proven time and time again that he can adapt to any situation. Will he be ready to teach the next generation of defenders and face the dangers that come with it? You'll have to check out BISHOP: WAR COLLEGE (2023) #1 and read for yourself! Grab a sneak peek at issue #2 in the carousel below, on sale in comic shops March 15!
All comics mentioned here can be read on Marvel Unlimited! Save 50% on your first two months of the digital comics super-service by using promo code QUANTUM at checkout.
The Hype Box
Can't-miss news and updates from across the Marvel Universe!