Comics
Published August 16, 2022
Marvel's CB Cebulski and Nick Lowe Celebrate Spider-Man's 60th Anniversary with 'Spider-Verse: Unlimited' and More
Marvel's Editor-in-Chief CB Cebulski and Spider-Man editor Nick Lowe discuss what makes Spidey so great and reveal some special surprises for the Wall-Crawler's future!
As most Wall-Crawler fanatics know, 2022 marks 60 years since Stan Lee and Steve Ditko created Spider-Man! Best known for his unique superpowers, witty comebacks, and emotional drama, Peter Parker has come a long way since his original appearances in AMAZING FANTASY (1962) #15. He has starred in all types of media, from comic strips and books to video games, feature films, and more. However, 2022 is more than a celebration of what has happened in Spidey's life; we're also looking forward at what is yet to come!
During an interview, Spider-Man editor Nick Lowe and Marvel's Editor-in-Chief CB Cebulski discussed Marvel's upcoming plans for the Web-Slinger. For instance, they dove into Zeb Wells, John Romita Jr., and Ed McGuinness' THE AMAZING SPIDER-MAN (2022) #900, which hit shelves on July 27. Lowe praised the book, stating: "You're getting a Spidey graphic novel with some bonuses by Zeb and Ed, and it is so good. So many classic bits with some new bits too, like what is the Sinister Adaptoid? What does Doc Ock have to do with this? What do all these villains have to do with this? Is Spidey the seventh part of the Sinister group? Is he the Sinister Seven? What is happening? CB, what is happening? How are you letting us do this?"
"I don't know. There can never be enough Spider-Man, and there can never be enough craziness," Cebulski responded. "And you guys have all been doing such an amazing job of telling the tales of Peter and company. The more the merrier, right?"
Cebulski continued by revealing a new series, DEADLY NEIGHBORHOOD SPIDER-MAN. "DEADLY NEIGHBORHOOD is a series that's coming out that's extremely special to me in many ways. Not only do I love the creative team of Taboo from the Black Eyed Peas and B. Earl, who have done some amazing stories with us so far. This is them taking everything to the next level, really busting out, and doing a super big Spidey story," he explained. "I think we've revealed it a little bit, Nick, and forgive me if I'm revealing any secrets, but it's with the Demon Bear from THE NEW MUTANTS from X-Men continuity. I grew up loving THE NEW MUTANTS, Dani Moonstar, especially what Chris Claremont and Bill Sienkiewicz do in that run. And here we're able to combine—it's like peanut butter and chocolate; Spider-Man and The New Mutants."
"Like CB said, we got Taboo and B. Earl writing, and we got Juan Ferreyra on art," Lowe added. "Juan, who just finished—as you Marvel Unlimited readers know—THE SPINE-TINGLING SPIDER-MAN, which is, again, one of the creepiest most amazing Spider-Man stories ever exclusively on Marvel Unlimited. You guys have to follow Juan Ferreyra over to DEADLY NEIGHBORHOOD SPIDER-MAN. It is a freaky book. It is a scary book... I mean, one of the scariest things is it takes Spidey out to LA. Think of the traffic."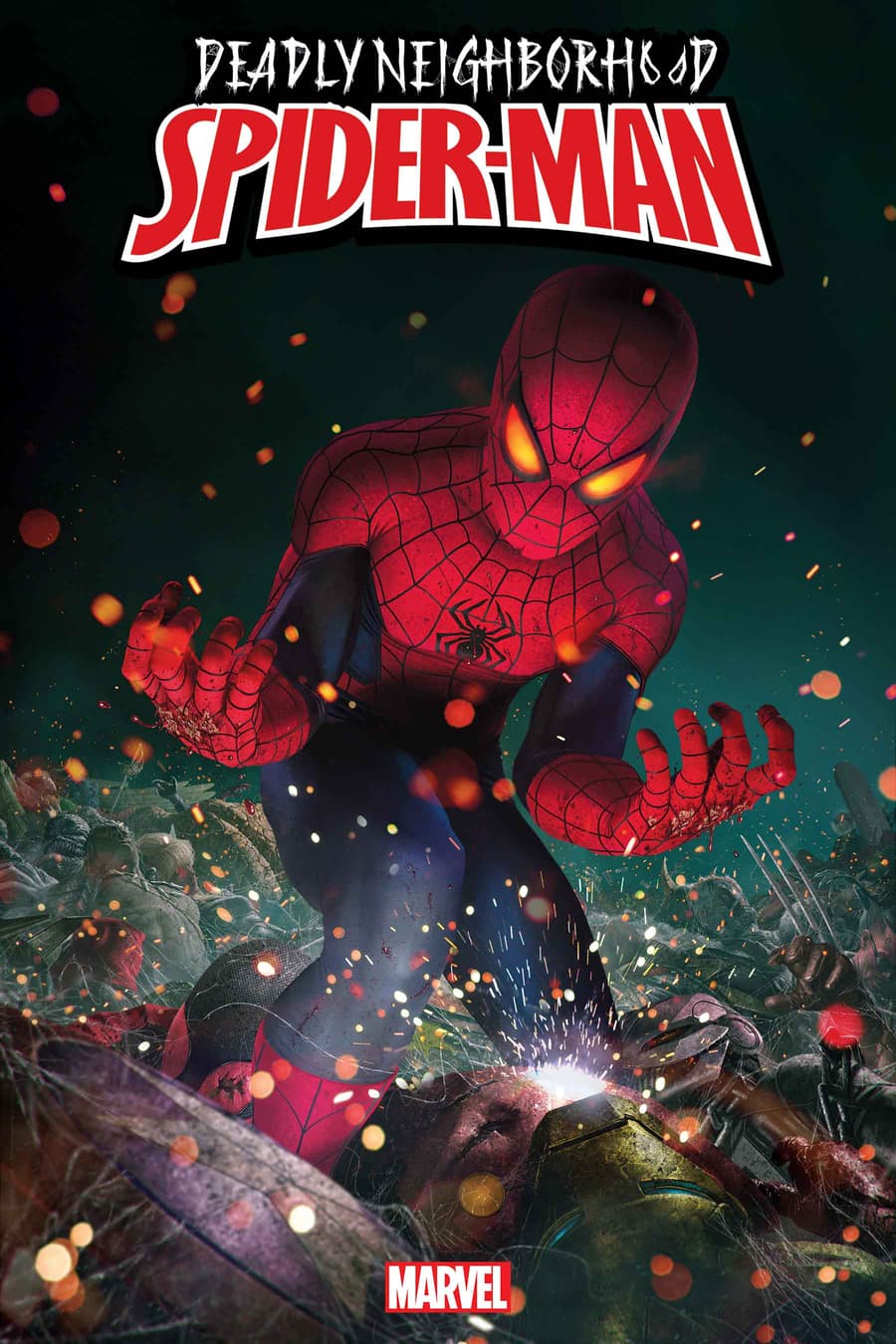 Lowe and Cebulski went on to discuss their favorite aspects of Spidey, reminding fans of Lee's classic "with great power comes great responsibility" philosophy and how the Marvel Universe is "the world outside our window," which is why so many stories stick to real locations like New York City. 
Perhaps the most exciting information from the interview came at the end—with the announcement of the new series, SPIDER-VERSE: UNLIMITED, a title Lowe made sure to enunciate through song!
"We have a brand new Infinity Comic coming up. It is called SPIDER-VERSE: UNLIMITED," he revealed. "It is a new weekly Spider-Man feature on Marvel Unlimited. It kicks off with a 'done-in-one' story written by Anthony Piper, who recently did the DEVIL'S REIGN Spider-Man book if you've read it, with art by Bruno Oliveira—this time we do talk about Bruno—and colors by Pete [Pantazis], and letters by Joe Sabino. It's a fantastic primer for what this SPIDER-VERSE: UNLIMITED comic is. We see a Peter Parker story, but we also see shades of that Multiverse."
"Coming up right after that is a very Miles [Morales]-centric story by a writer named J. Holtham, who currently writes for The Handmaid's Tale—which is maybe the saddest show on TV, but it's so good—and with art by Nate Stockman," Lowe continued. "It's got Miles especially, but it also has Peter and Gwen [Stacy] in it, and one of my favorite villains, the Beetle, and after that, we've got all kinds of stuff coming down the road. Would you maybe want to see a little more Silk? Would you want to see a little bit of Peni Parker and her giant robot SP//dr?... I think anything's on the table. You don't know what's gonna happen because it is the Spider-Verse!"
Spidey clearly had what it takes to be popular and relatable for the past 60 years, but the Web-Head's best adventures may still be yet to come—whether he's exploring the Spider-Verse, or his humble roots in Queens, New York.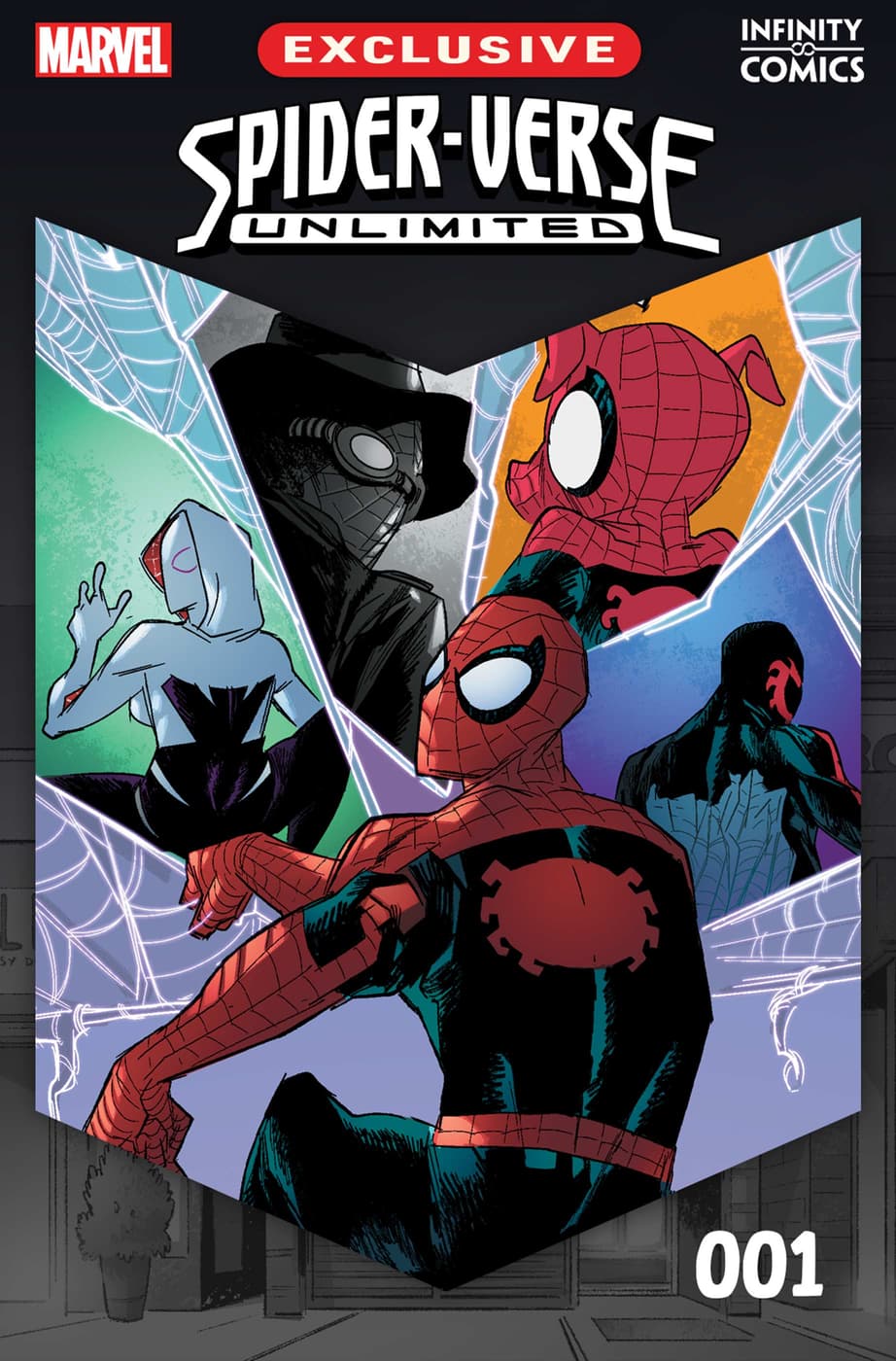 Marvel is celebrating Spider-Man's 60th anniversary all month long! Stay tuned for more Spider-fun right here on Marvel.com.
You can grab these comics and more digitally or at your favorite local comic book shop. Be sure to ask your local shop about their current business policies to observe social distancing or other services they may offer, including holding or creating pull lists, curbside pick-ups, special deliveries, and other options to accommodate. Find and support your local comic book shop at ComicShopLocator.com or by visiting Marvel.com/LoveComicShops.
For digital comics, all purchases in the Marvel Comics app can be read on iPhone®, iPad® and select Android™ devices! Our smart-paneling feature provides an intuitive reader experience, ideal for all types of mobile device and tablet users! Download the app on iOS and Android now!
The Hype Box
Can't-miss news and updates from across the Marvel Universe!