Comics
Published February 15, 2023
Great Entry Point Comics for Moon Girl and Devil Dinosaur
New to Infinity Comics! Read any of these Moon Girl (and Devil!) stories now on the Marvel Unlimited app.
Save 50% on your first two months of digital comics super-service Marvel Unlimited! Sign up today using promo code QUANTUM to enjoy unlimited instant access to over 30,000 Marvel Comics.
Not familiar with young Inhuman super-genius Lunella Lafayette, AKA Moon Girl? Get acquainted with one of the top brains in the Marvel Universe with these entry point comics from the Marvel Unlimited app's exclusive Infinity Comics lineup! Told in perfect-for-mobile vertical format, each Infinity Comic is ideal for new readers and seasoned comic fans looking to add to their reading queue! And, we've got you covered with the latest heroes taking Marvel by storm.
Read about each new Moon Girl and Devil Dinosaur release below, and stay tuned to Marvel.com for more breaking announcements from the Infinity Comics slate!
WHO IS…? MOON GIRL #1 (OUT NOW!)
Young genius and Inhuman Lunella Lafayette displays bravery beyond her years, using her vast intelligence and her telepathic link with Devil Dinosaur to become a hero. Read her super-powered origin now, the best place to start for those looking for a ground-floor explainer!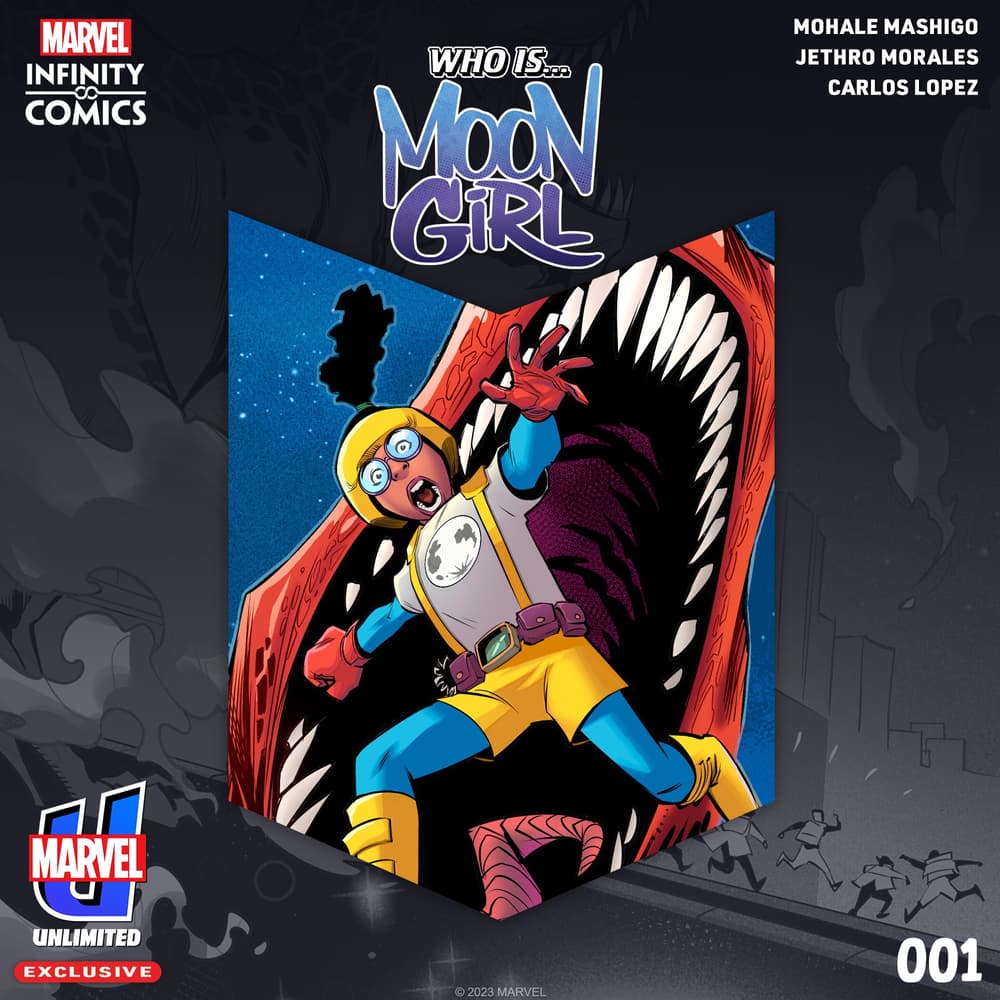 MARVEL'S VOICES: MOON GIRL #38
The latest six-part story arc in the weekly anthology series featuring a diverse set of celebrated creators!
Lunella Lafayette finds herself in a rut, as all her experiments have ended in disaster! But when a mysterious stranger hands her a video game console to fix up, Moon Girl sees a new opportunity to tinker! What could possibly go wrong? Co-starring Wakanda's own Princess Shuri!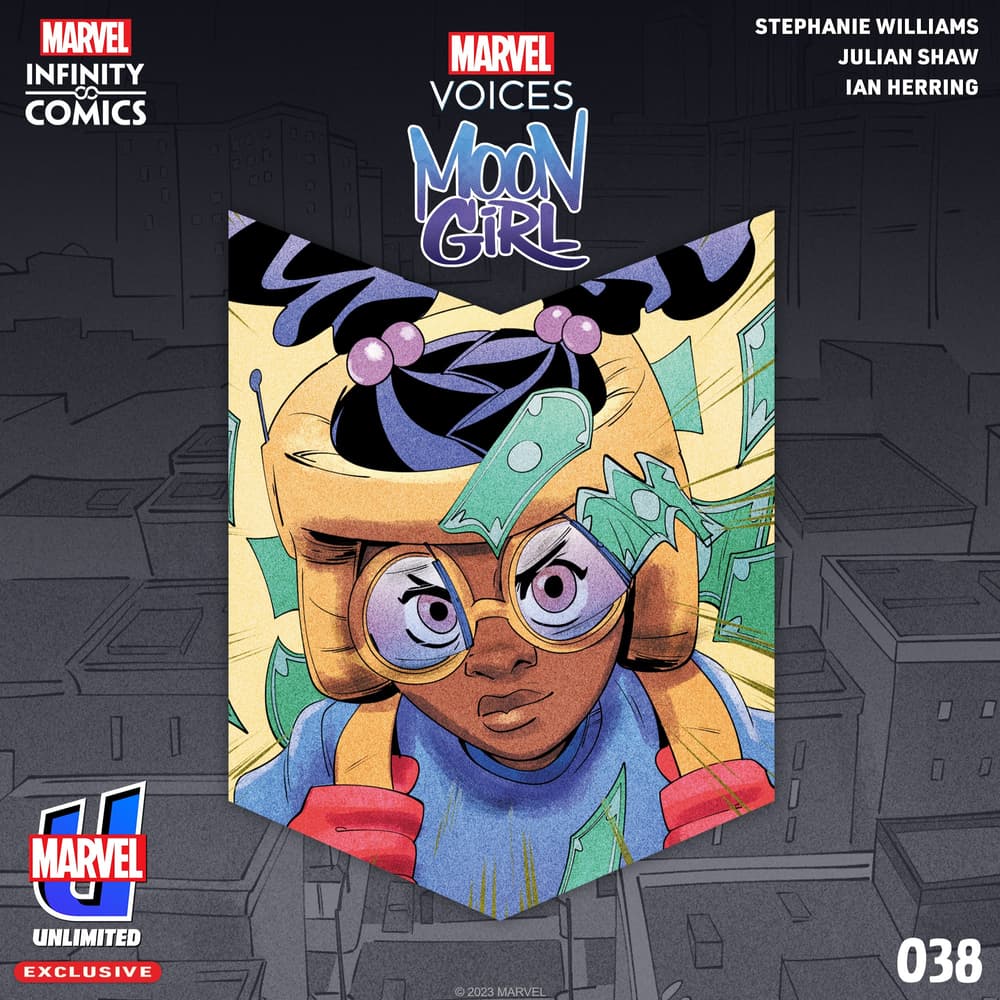 DEVIL DINOSAUR #1 (OUT NOW!)
Read fresh chapters from this four-part all-ages series every other Friday on the app!
Devil Dinosaur's friendaversary celebration with his bestie Moon Girl gets interrupted when Demolisher decides to crash the party. Can Devil save the day and prove he's more than just a big scary beast, but a hero and a friend to all New Yorkers?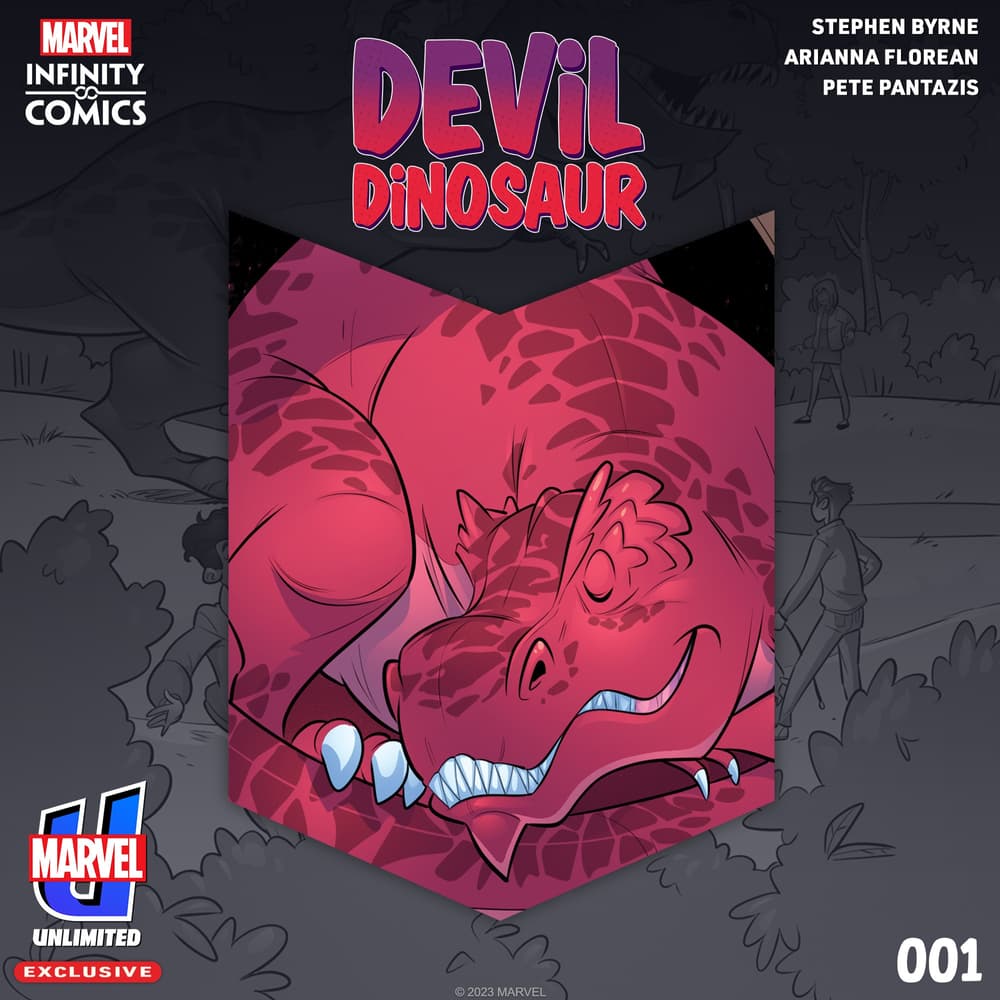 Download the Marvel Unlimited app for iOS or Android devices now for more vertical comics starring favorite Marvel characters. You'll also gain instant access to 30,000+ digital issues spanning 80 years of Marvel Comics.
The Hype Box
Can't-miss news and updates from across the Marvel Universe!