Comics
Published December 23, 2020
Our Favorite Holiday Specials
It's the most wonderful time of the year on Marvel Unlimited! Read our festive comic picks here.
Have you tried Marvel Unlimited yet? It's your all-access pass to over 28,000 Marvel comics, all available at your fingertips. Sign up now and get your first year for $55, or, give the gift of Marvel Unlimited with promo code GIFTMU here!*
Spider-Man does it, the X-Men do it, so does Deadpool, and even the Fantastic Four. It doesn't matter if you're mutated, super-powered, or blessed by a radioactive spider bite: The heroes of Marvel know how to throw down for the holidays in good cheer and festive fun! You too can enjoy the holiday season Marvel-style, courtesy of these comic picks that are sure to make you jolly!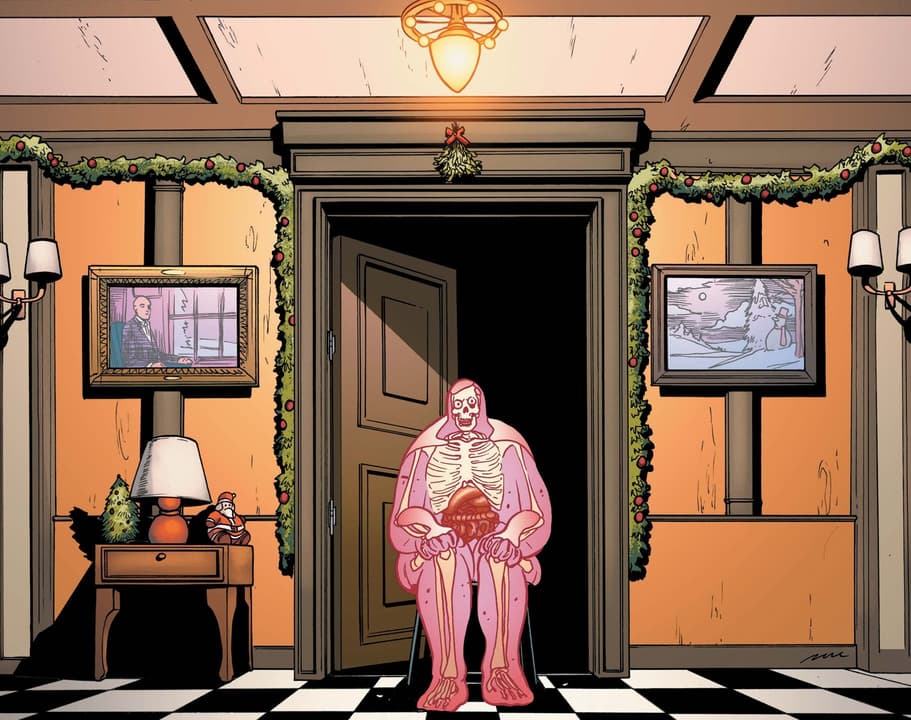 Count down to the holidays with a few of our picks here, and head over to Marvel Unlimited for over 28,000 digital comics starring these heroes and more.
[RELATED: Give the Gift of Marvel Unlimited]
Twenty-five holiday tales of merry mutants, one for each day of December 1 through December 25! What does Magneto do for Hanukkah? What's Rogue and Gambit's first married Christmas like? Is Jubilee truly the master of navigating malls during the holidays? These questions and more are answered as all your favorite X-Men and more creators than you can shake a jingle bell at come together for a holiday celebration!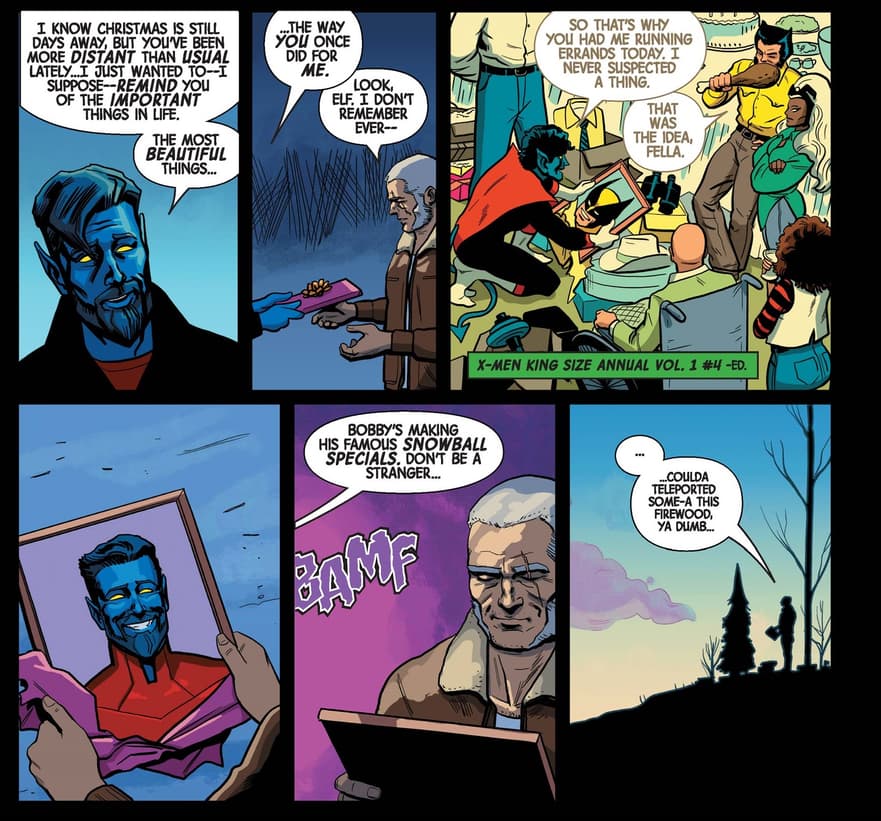 "SWEET KRAMPUS!" (POWER MAN AND IRON FIST: SWEET CHRISTMAS ANNUAL #1)
You better not pout or cry—cause you're getting a double-sized serving of Power Man and Iron Fist! Luke Cage and Danny Rand take toddler Danielle to the mall for some holiday shopping… but "shopping" turns into a demon infestation! Guest-starring Spider-Woman and the Son of Satan himself, Daimon Hellstrom!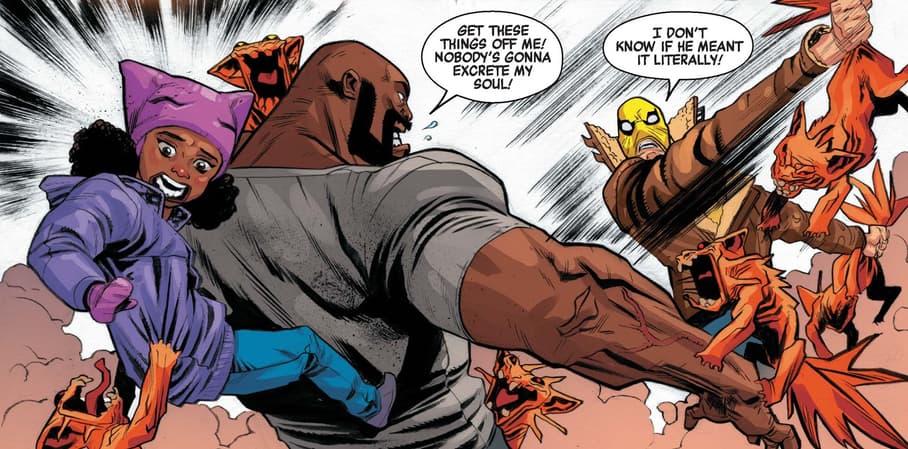 Spider-Man and Deadpool are alone for the holidays. Deadpool got kicked out of his own Secret Santa party, while Spidey didn't even get an invite (Squirrel Girl did). What's a Spider-Pool friendship to do without concrete seasonal plans!? When an enraged god resembling Santa claims the Yuletide season for himself, it's up to this best buddy duo to SAVE CHRISTMAS.
[RELATED: When Super Heroes Wear Ugly Sweaters]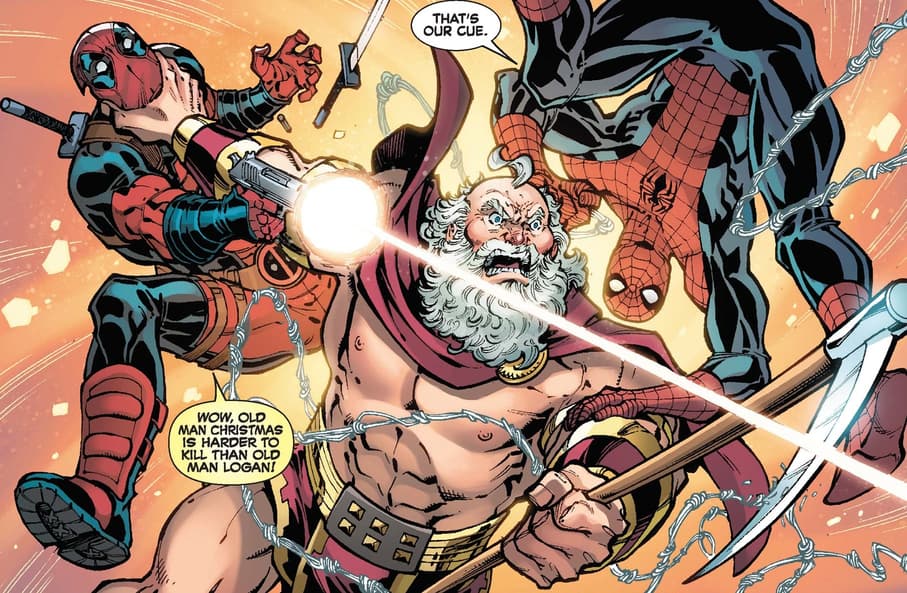 The Fantastic Four travel all the way to Scotland to spend the holiday with Reed Richards' cousins, who live in a quaint but peculiar town. Franklin and Valeria Richards worry that Santa won't be able to find them all the way in Scotland, but maybe it's the townspeople they should be worried about! Read through issue #565.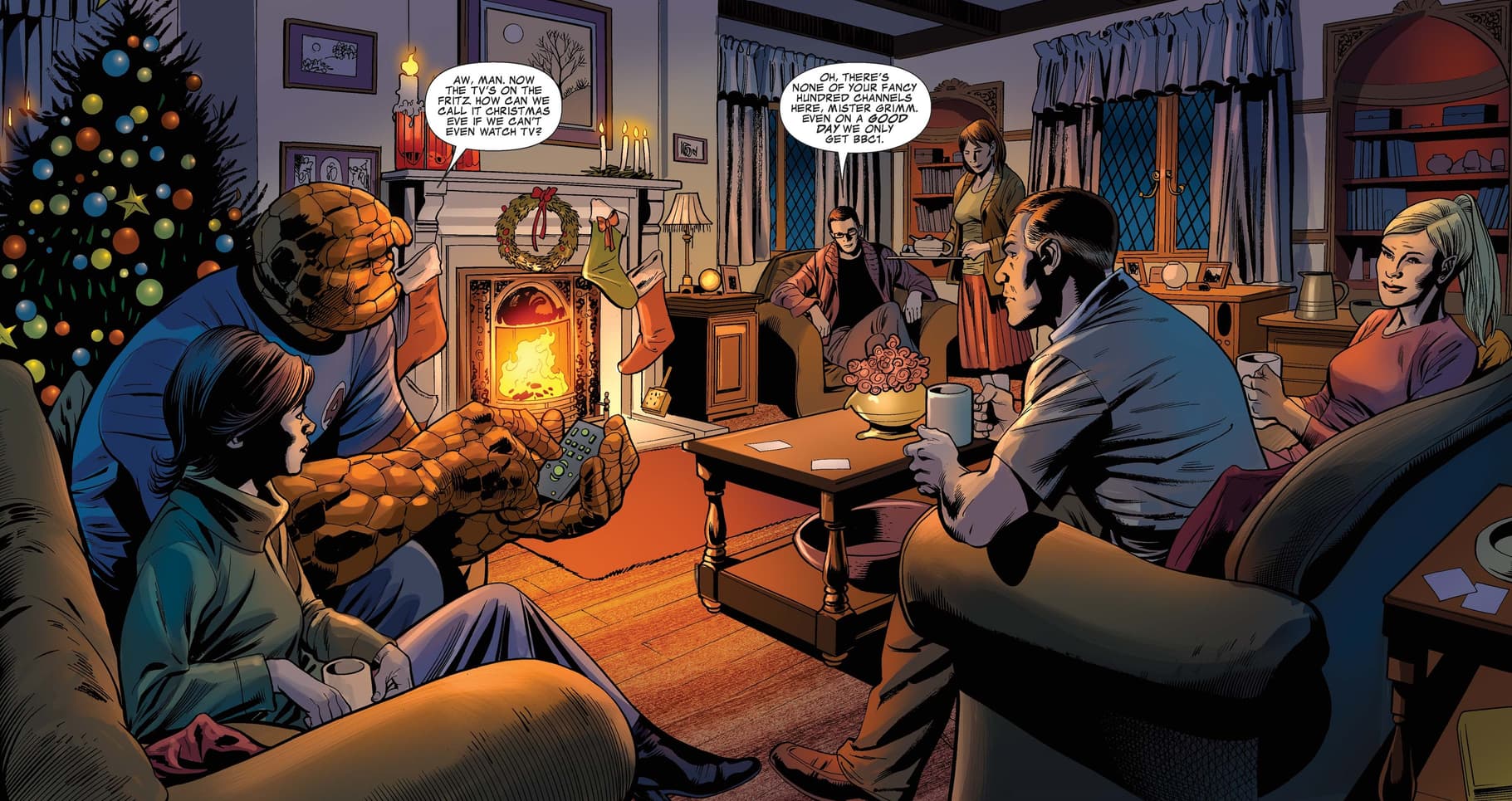 And by "merry" we mean not at all. When Christmastime settles over New York City, Daredevil and crime lord Kingpin celebrate in two very different worlds. Matt Murdock teaches a scrappy, skate-boarding kid a valuable lesson in giving, while Kingpin takes miserliness to a whole new level. Brought to you by master scribe Ann Nocenti and legendary artist John Romita Jr.!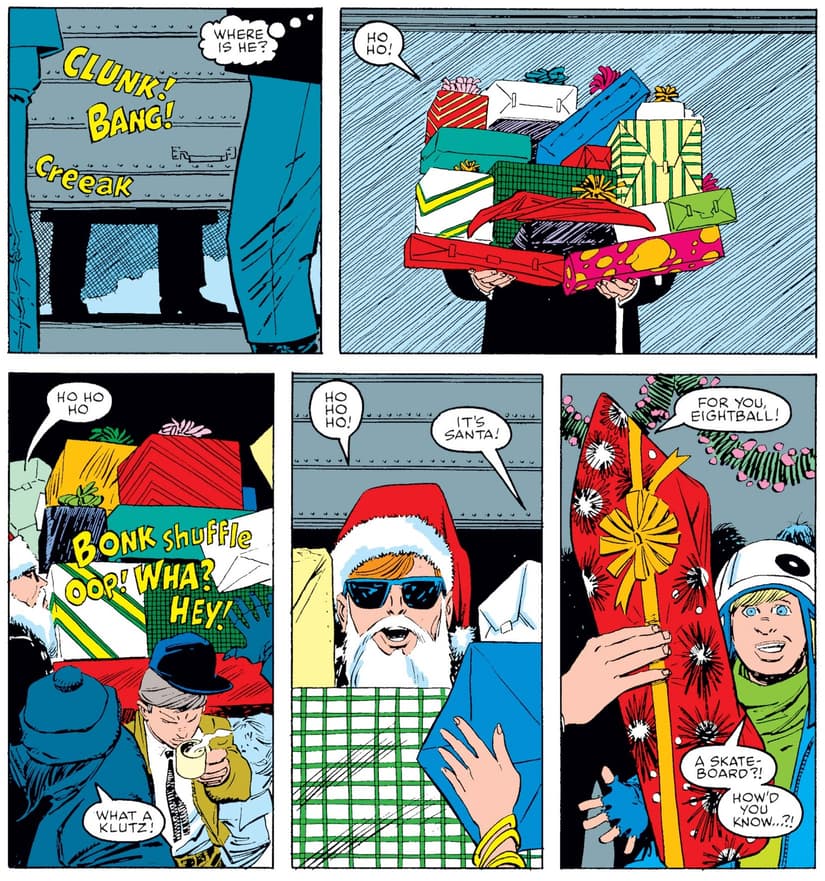 What's better than one holiday story? Four, rolled into one comic! While Spider-Man, Wolverine, and Nick Fury celebrate Christmas, Ben Grimm, Kitty Pryde, Wiccan, Moon Knight, and more bring Hanukkah happiness to a group of kids! Light the lights and say "L'Chaim!"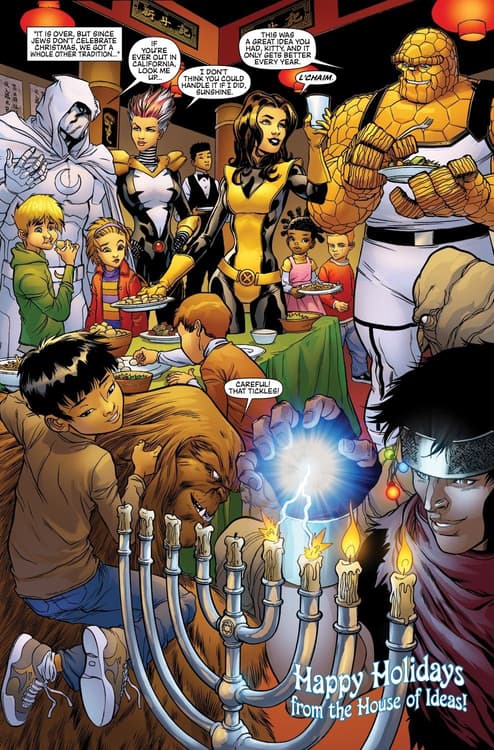 Follow Marvel Unlimited on Twitter and Facebook to stay tuned in to weekly announcements, articles, and more, all at @MarvelUnlimited. Follow us today to join the conversation with thousands of fellow fans, and let us know what you're reading!
*Code Valid from 12/22/20 12:00 AM ET – 12/31/20 11:59 PM ET. Plus tax where applicable. Valid only for U.S. residents. Gift is valid for redemption only at marvel.com/gift. Gift is redeemable by new and former (now-cancelled) Marvel Unlimited members. Gift subscriptions do not auto-renew; gift purchaser pays a one-time fee upfront. No expiration date for gift redemption code. Terms and conditions apply; see Marvel Unlimited Subscriber Agreement.
The Hype Box
Can't-miss news and updates from across the Marvel Universe!