Comics
Published September 28, 2020
Find Out Who and What and Where is S.W.O.R.D.
Learn about the highly classified group!
When you're dealing with homeland protection, you call S.H.I.E.L.D. But when you need help with extraterrestrial threats that are out of this world, you call S.W.O.R.D.! 
S.W.O.R.D. stands for "sentient world observation and response department" and the agency's existence and actions are so highly classified they are even secret from S.H.I.E.L.D. agents and other heroes. 
Headed by Commander Abigail Brand, she is a half-human-mutant and half-alien making her an ideal candidate to run S.W.O.R.D.'s space station The Peak, which orbits Earth's atmosphere. 
Human and alien agents alike accept missions across the galaxy to protect earth from otherworldly threats. Because when S.H.I.E.L.D is not enough you need a S.W.O.R.D!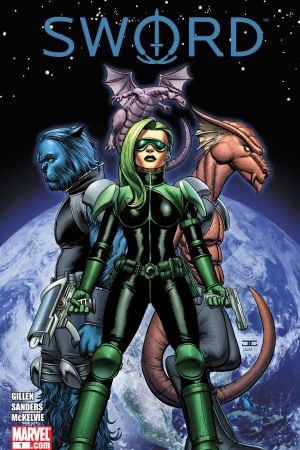 The Hype Box
Can't-miss news and updates from across the Marvel Universe!