Comics
Published December 14, 2020
Long Live Kate Pryde
See this week's Marvel Unlimited additions.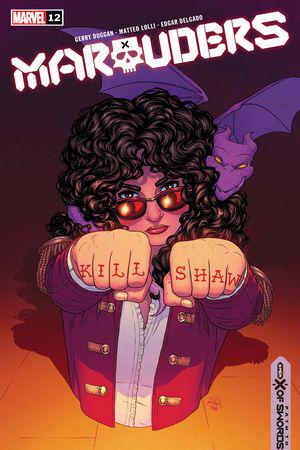 Marauders (2019) #12
published

added to marvel unlimited

colorist

editor

inker

penciler

colorist (cover)

writer

inker (cover)

penciler (cover)

letterer
What is Marvel Unlimited?
In this week's character-defining MARAUDERS #12, Kate Pryde, Captain of the Marauder, enjoys the many perks of being alive… including being able to swear revenge on the man who (nearly) took it all. After being blasted and tossed overboard by the treacherous Black King, Kate Pryde is ready to reckon with fate. In style.
It's bad enough that Sebastian Shaw killed a fellow member of the Quiet Council. He also tried to eliminate Kate's darling alien dragon-friend Lockheed. And she won't stand for it.
[RELATED: Follow the Path to 'X of Swords']
Read on for what we learned in MARAUDERS #12, and see the complete list of this week's Marvel Unlimited titles here:
NEW ON DECEMBER 14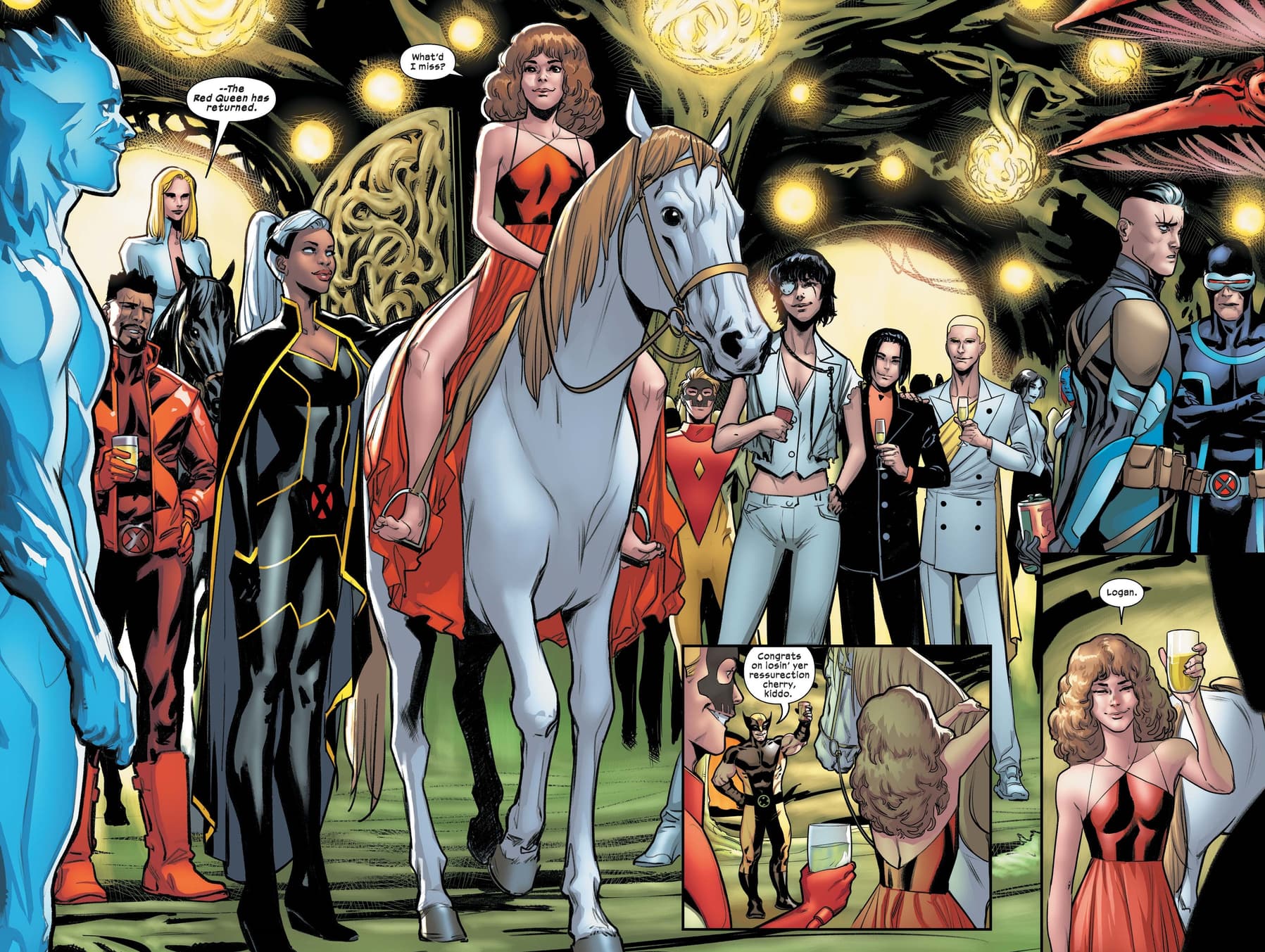 Kate Pryde, the woman who ignores boundaries, is unable to enter or phase her way through any Krakoan gateway. A key aspect of mutant society, Kate's inability to travel via portal left her resurrection status in question. After eighteen attempts in Arbor Magna, the Five were able to bring one of Kate's husks back to life… with a psionic boost from Emma Frost.
Following a funeral fit for a Viking, the Red Queen returns, and her extended mutant family is overcome.
[RELATED: Welcome to the Dawn of X]
KRAKOA HAS HORSES NOW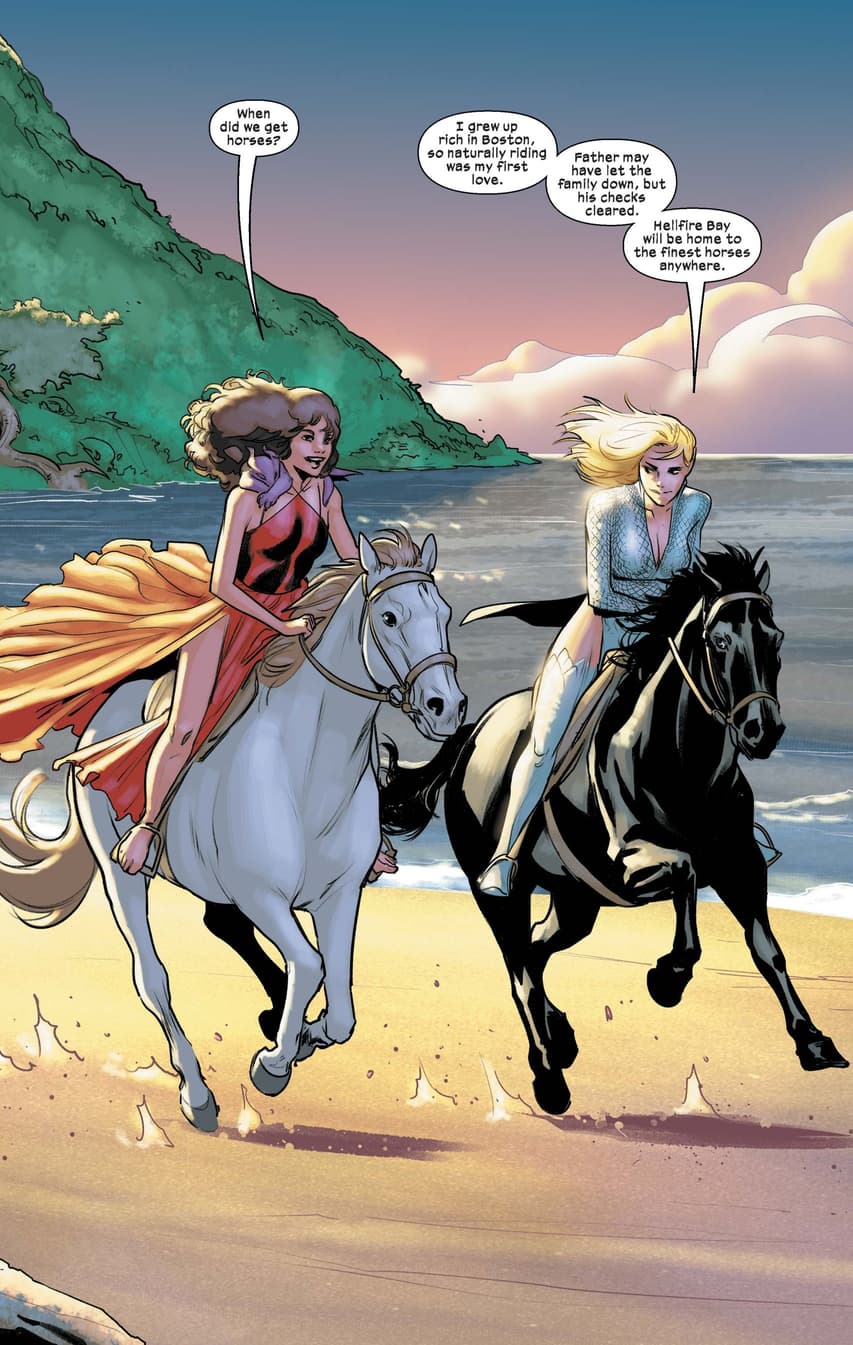 In a completely on-brand move, we learn that Emma Frost has introduced a population of pedigreed horses to the island of Krakoa because of course she has.
Useful for royal entrances or battlefield pep talks!
THE WHITE AND RED QUEEN ARE IN CAHOOTS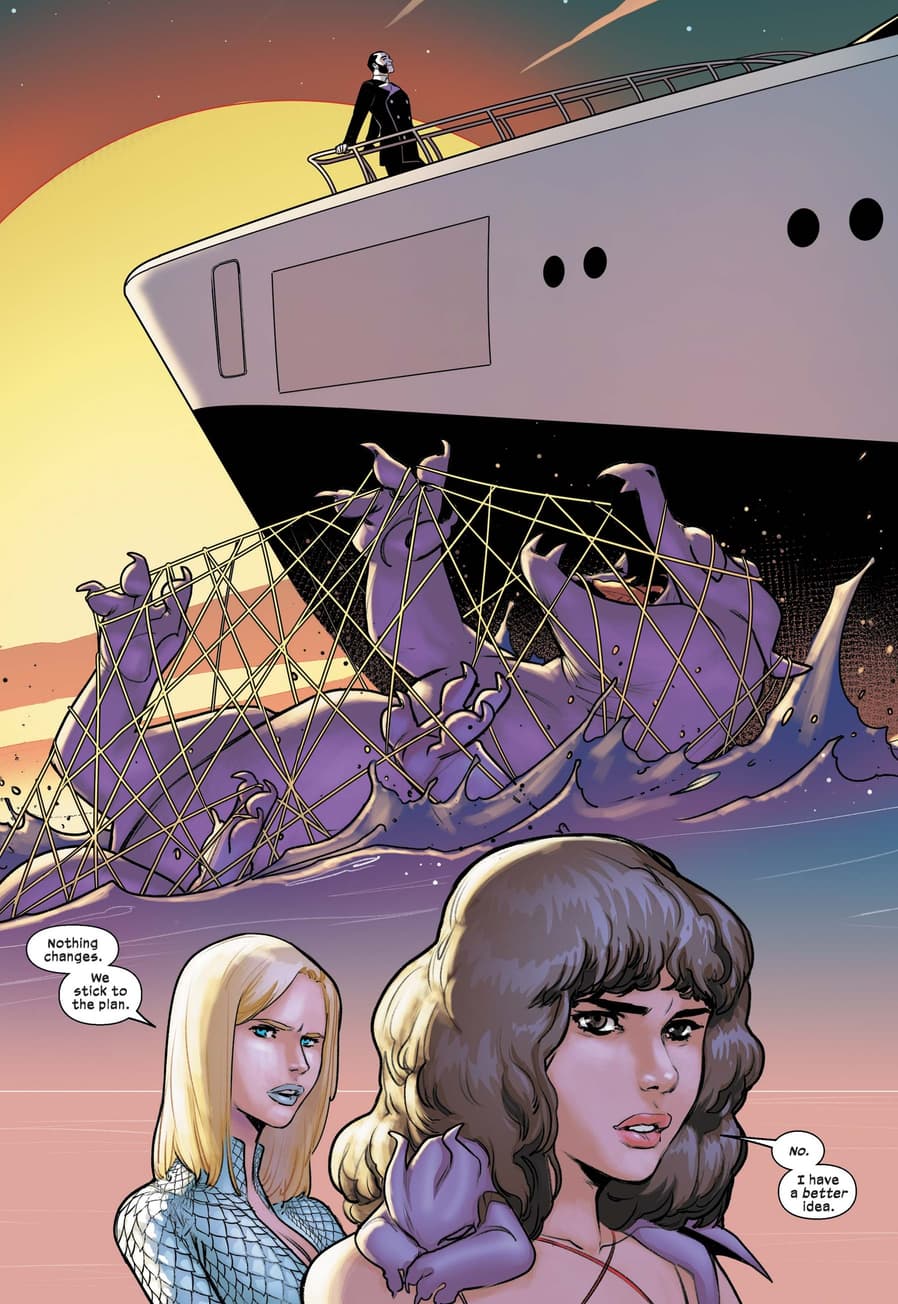 Emma Frost played a critical role in Kate's rebirth in MARAUDERS #11, and, for all her snark, has proven to be one of Kate's fiercest allies in Hellfire Bay. After telepathically gleaning the true nature of Kate's death from Lockheed, Frost vows to undo Shaw by any means.
Although, the Black King's murderous streak isn't exactly shocking. Shaw and Frost have history as former members of the Hellfire Club, but even the psychic White Queen failed to see the writing on the walls.
KATE CAN PARLEY LIKE A PIRATE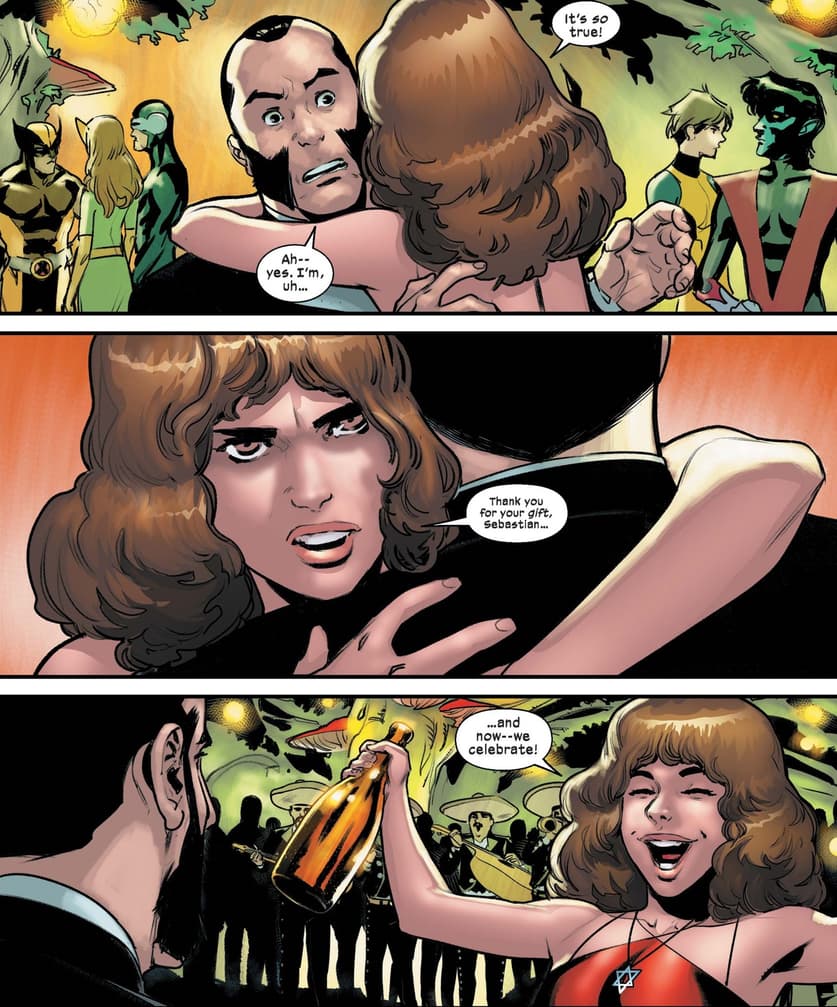 Maintaining a façade of effortless cool after being resurrected by a hivemind from a gooey egg, Kate keeps up appearances at her "You're Not Dead" party by accepting a gift from the Black King.
Within the wheeling, dealing circle of the Hellfire Trading Company, Kate has become a master of the cutthroat. As evidenced by this icy exchange with her murderer.
CAPTAIN KATE HAS FRESH INK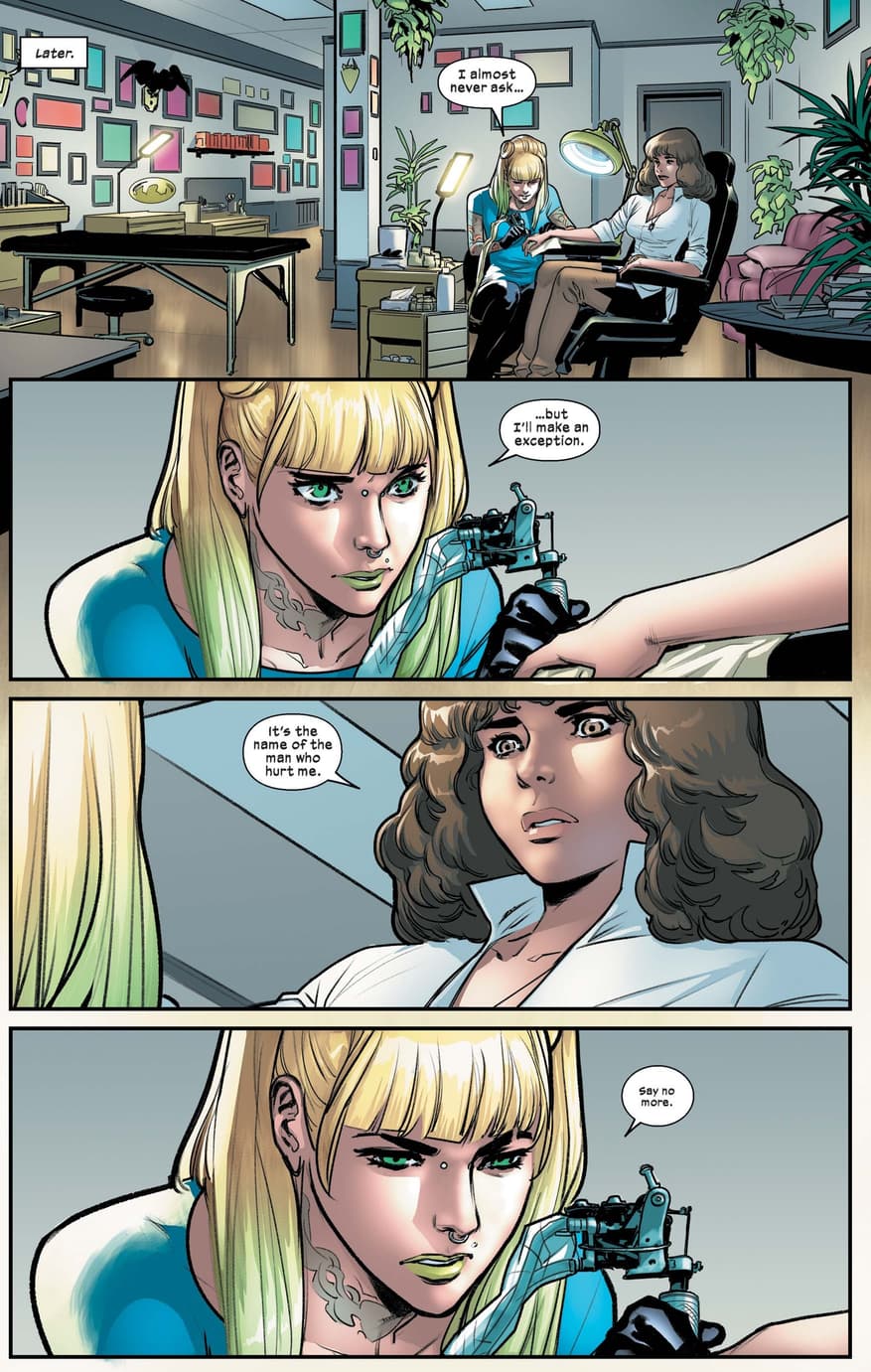 Pairing perfectly with her swashbuckling 'tude, Kate gets some prophetic tattoos while on the mainland. This look is a far cry from the roller-skating, legwarmers-loving Sprite of yesteryear, and it feels like the complete formation of the woman Kate is meant to be.
SHE WILL KILL SHAW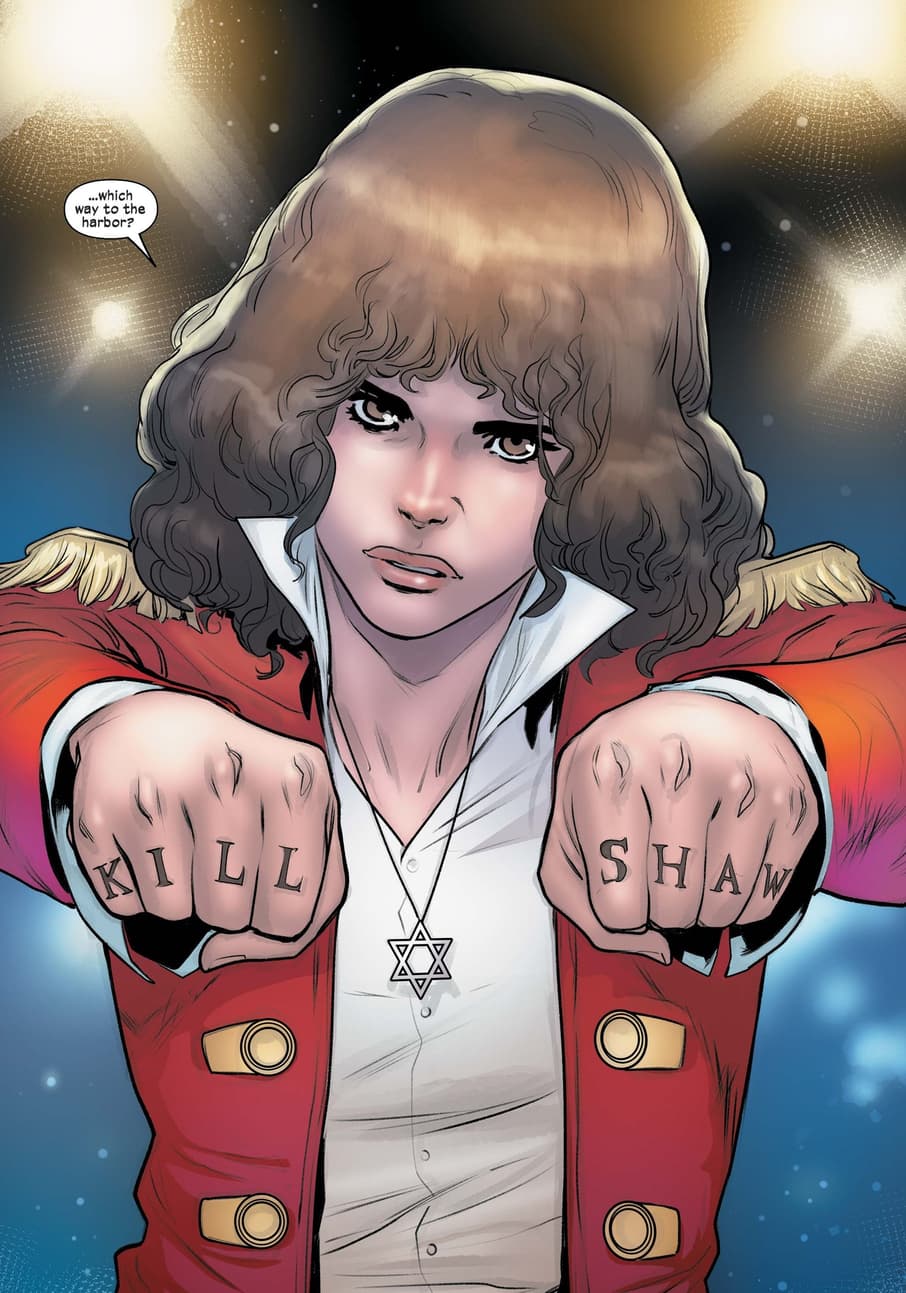 Was there any doubt?
Marvel Unlimited, Marvel's digital comics subscription service, offers members unlimited access to over 28,000 issues of Marvel's classic and newer titles, delivered digitally though your desktop web browser and the award-winning Marvel Unlimited mobile app.
Follow Marvel Unlimited on Twitter and Facebook to stay tuned in to weekly announcements, articles, and more, all at @MarvelUnlimited. Follow us today to join the conversation with thousands of fellow fans, and let us know what you're reading!
*(plus tax where applicable) All prices in US dollars. Offer valid 12/14/2020 12:00 AM ET to 12/31/2020 11:59 PM ET on annual memberships only. First year billed upfront at a one-time payment of $55.00; subsequent years billed annually to the payment card on file at the then-current annual subscription fee (currently $69 per year) unless and until cancelled. Offer is open to new and former (now-cancelled) Marvel Unlimited members. Valid payment card required to redeem offer. Auto-renewal and others terms and conditions apply. See here for additional terms. 
The Hype Box
Can't-miss news and updates from across the Marvel Universe!