Comics
Published December 31, 2021
Marvel Unlimited: Top Stories in 2021
Dive into a handful of the top stories of the year with these Marvel Unlimited readers' favorites!
Have you tried Marvel Unlimited yet? It's your all-access pass to over 29,000 Marvel comics, available at your fingertips. Download our new, supercharged app on the App Store or Google Play today and enjoy a first year for $55!
2022 is right around the corner—a fresh year to catch up on the comic storylines and events that you may not have had a chance to read in 2021. (We've all been busy, right?)
This year, Marvel Unlimited readers were digging into 29,000+ digital comics—including brand-new series from the vertical Infinity Comics lineup. Our app also unveiled a supercharged makeover! Unlimited downloads, personalized notifications and follows, plus better reading recommendations, all made for more discoveries and new favorites.
Recap the year 2021 with Marvel Unlimited readers' favorite comic stories! And, share own favorites with #MarvelUnlimited2021 on Twitter and Facebook.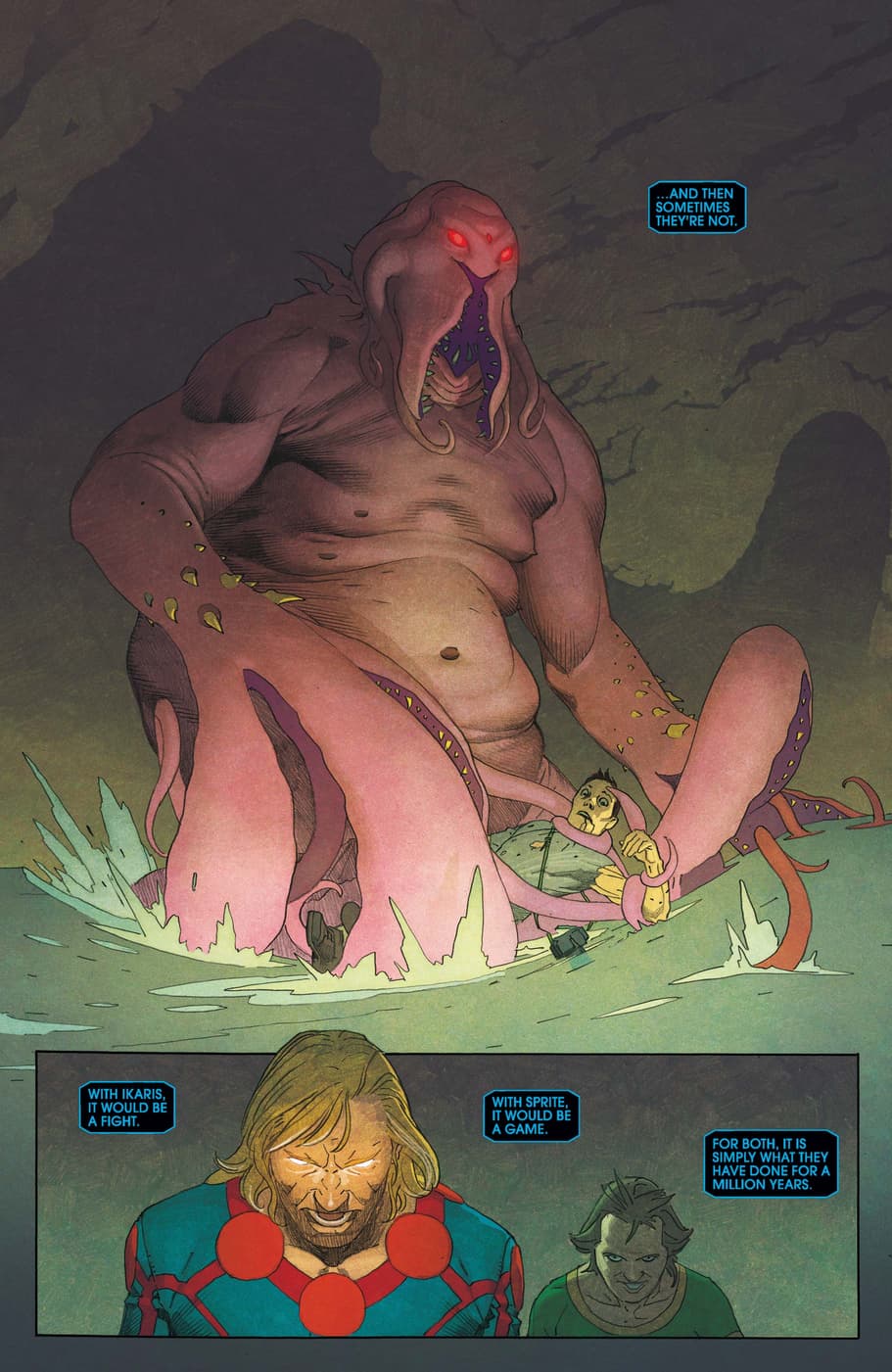 From the expansive minds of Kieron Gillen and Esad Ribić comes a new vision of the classic Marvel mythos. A long time ago, alien space gods came to Earth. They made 100 Eternals. They made 100 Deviants. Then they left. But what's the point of sparking an eternal battle? For millions of years, Eternals have roamed the Earth, secret protectors of humanity. Without them, we'd be smears between the teeth of the demon-like Deviants. But now their very purpose—their intelligent design—is being called into question. Following their mass death in AVENGERS (2018) #4, the Eternals face resurrection. And since Ikaris was the last to die, he is also the last to return. Never Die. Never Win. These are the Eternals.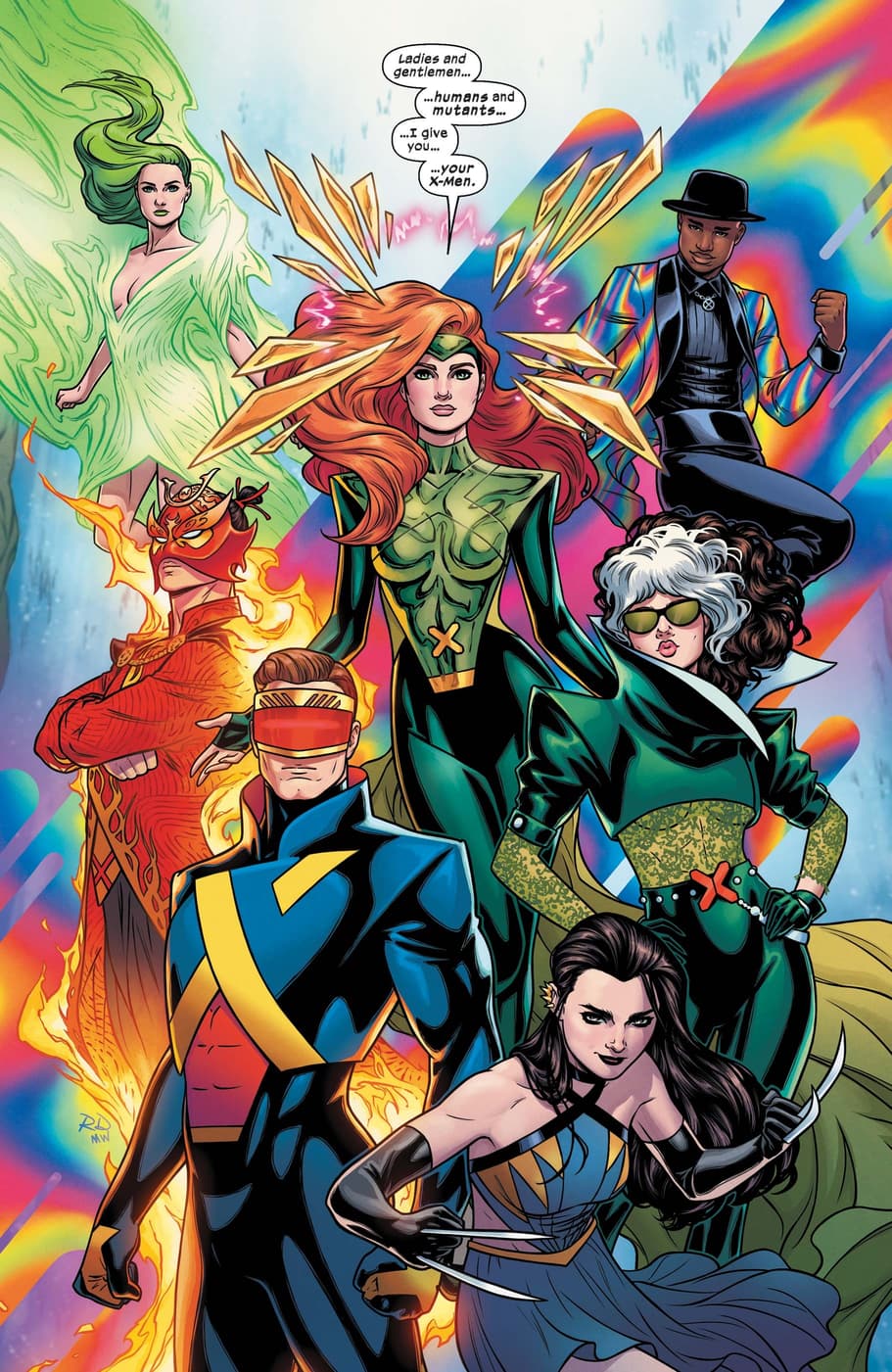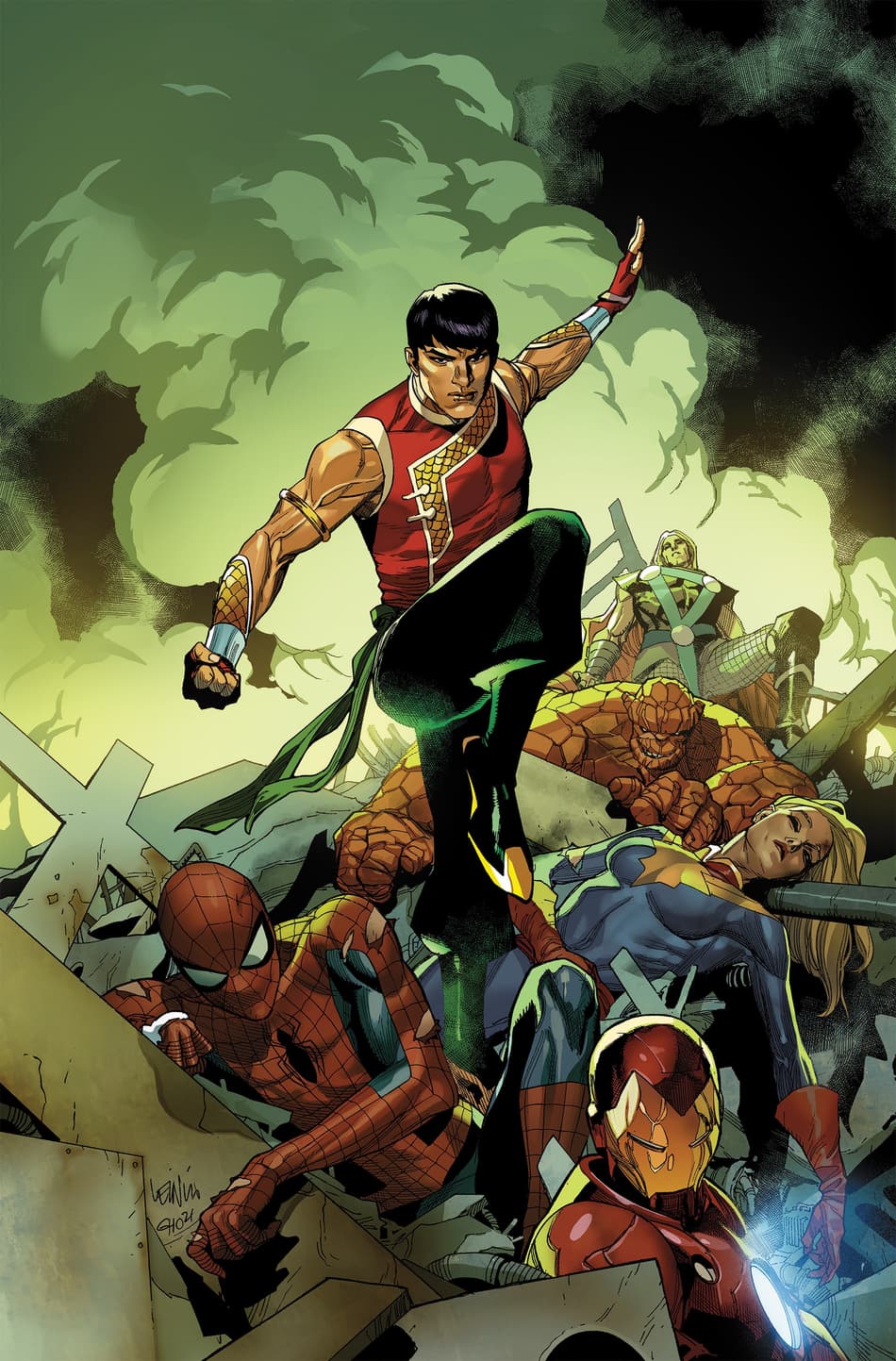 In 2020's limited series SHANG-CHI, creators Gene Luen Yang, Philip Tan, and Dike Ruan took us further inside the Five Weapons Society, the ancient organization that raised Shang-Chi. The times had certainly changed for the five Houses, now more interested in organized crime than protecting common interest. And, for the former Avenger and Hero for Hire, certain family connections could no longer be ignored...
[RELATED: Shang-Chi's Secret History]
Now, Shang-Chi has finally taken his place as the leader of the Five Weapons Society. But using an evil secret organization as a force for good won't be easy. And it's about to get a lot harder when Shang-Chi's fellow Super Heroes from Spider-Man to the X-Men to the Avengers, start to question his motives! Don't miss what happens when Shang-Chi and his newfound family of warriors collide with the Marvel Universe's biggest heroes.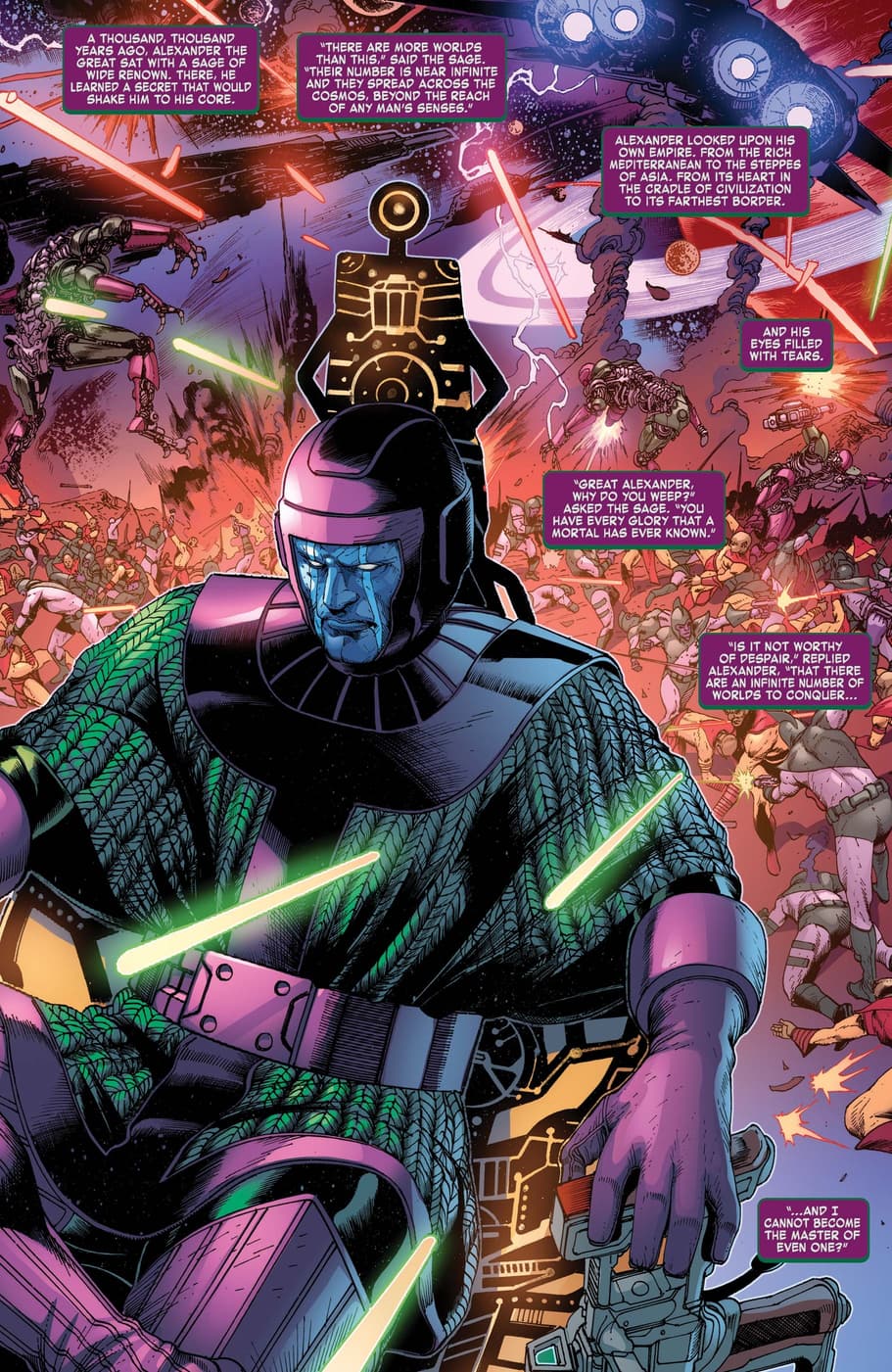 He is Kang. The Master of Time. The indomitable conqueror of space fabric reality—and his own worst enemy. In his defining origin by Collin Kelly, Jackson Lanzing, and Carlos Magno, Kang is caught in an endless cycle of creation and destruction. A cycle that could finally explain the enigma that is Kang. And a cycle that begins and ends with an old and broken Kang sending his younger self down a dark path…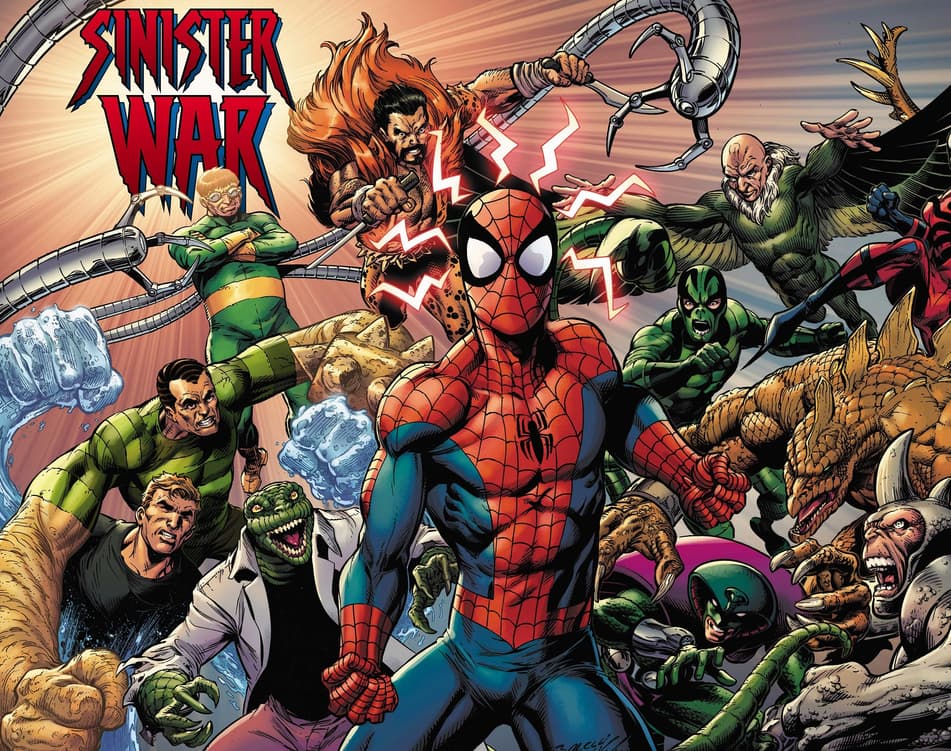 Doctor Octopus is back—and the SINISTER WAR has begun. Ock's got a new Sinister Six and if you think he's thought big in the past, think again. What Ock doesn't know is that the Vulture has a sextet of his own: The Savage Six. It's an all-out war between two of the greatest villains in the Marvel Universe, and the only person they hate more than each other is Spider-Man. Read this epic by Nick Spencer and Mark Bagley in full!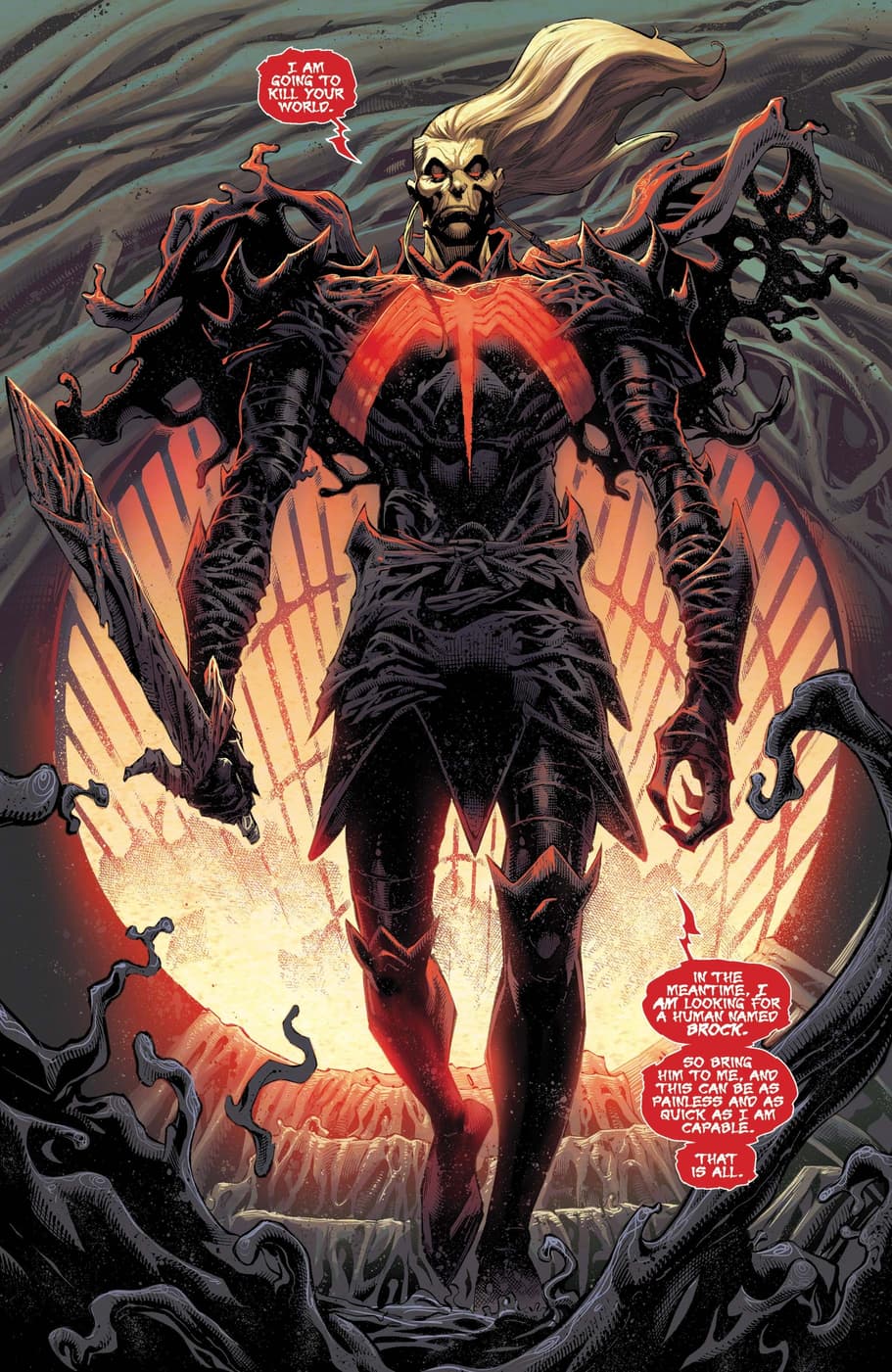 Read this Venom-centric event in full! Donny Cates and Ryan Stegman deliver the finale to their 2018 Venom run with the arrival of the god of symbiotes. Knull is here on Earth, and the Avengers, the X-Men, Spider-Man, and Venom are helpless in his wake.
The mysterious Mr. Knight has opened his Midnight Mission, protecting his parishioners from the weird and the horrible. And Marc Spector, the host of Moon Knight identities, lives as a renegade priest of an unworthy god. But while the Egyptian god Khonshu languishes in a prison that Spector put him in, Moon Knight must still observe his duty: protecting those who travel at night.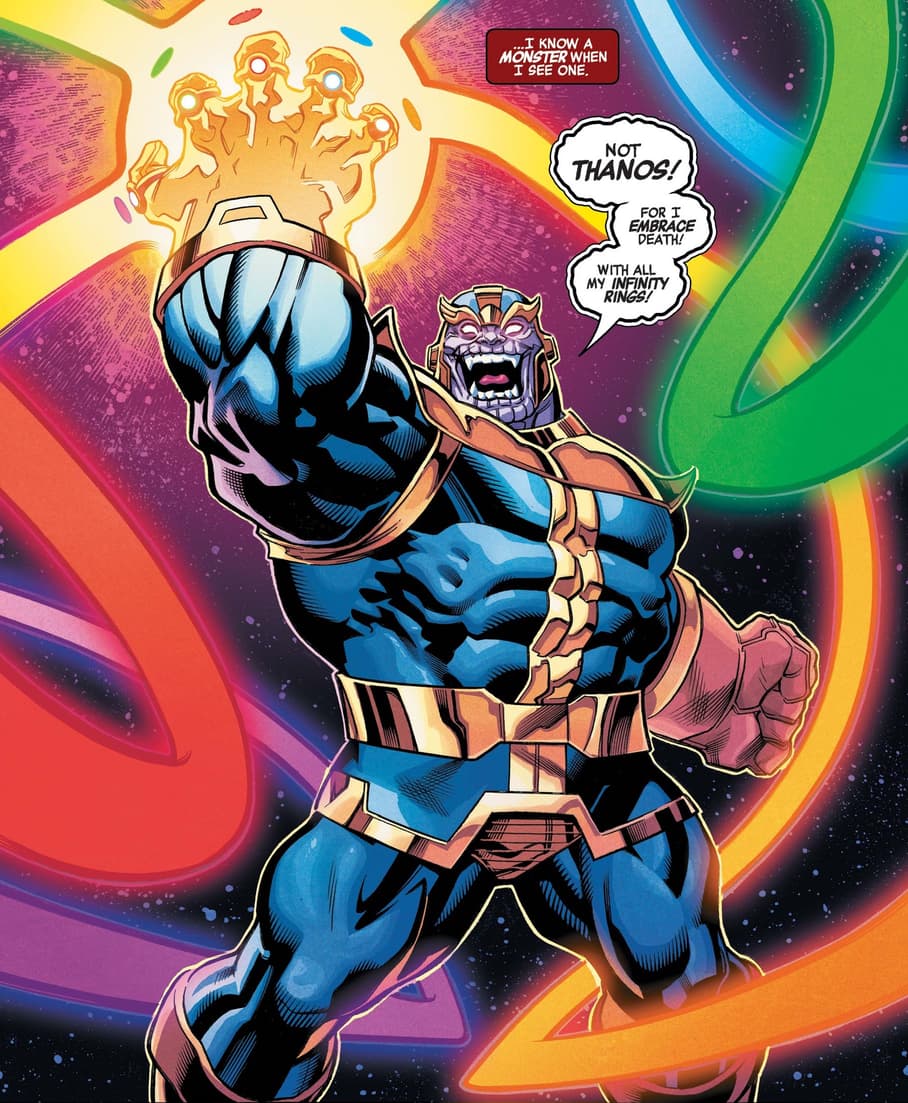 What is a world without Avengers? Blade the vampire hunter seems to be the only one alive who remembers. In an alternate reality, the Earth is protected by the Squadron Supreme of America: Hyperion, Blur, Doctor Spectrum, Power Princess, and Nighthawk. Facing fierce foes like the Silver Witch and Thanos with his Infinity Rings, the Squadron's order is maintaining order—until an uprising assembles.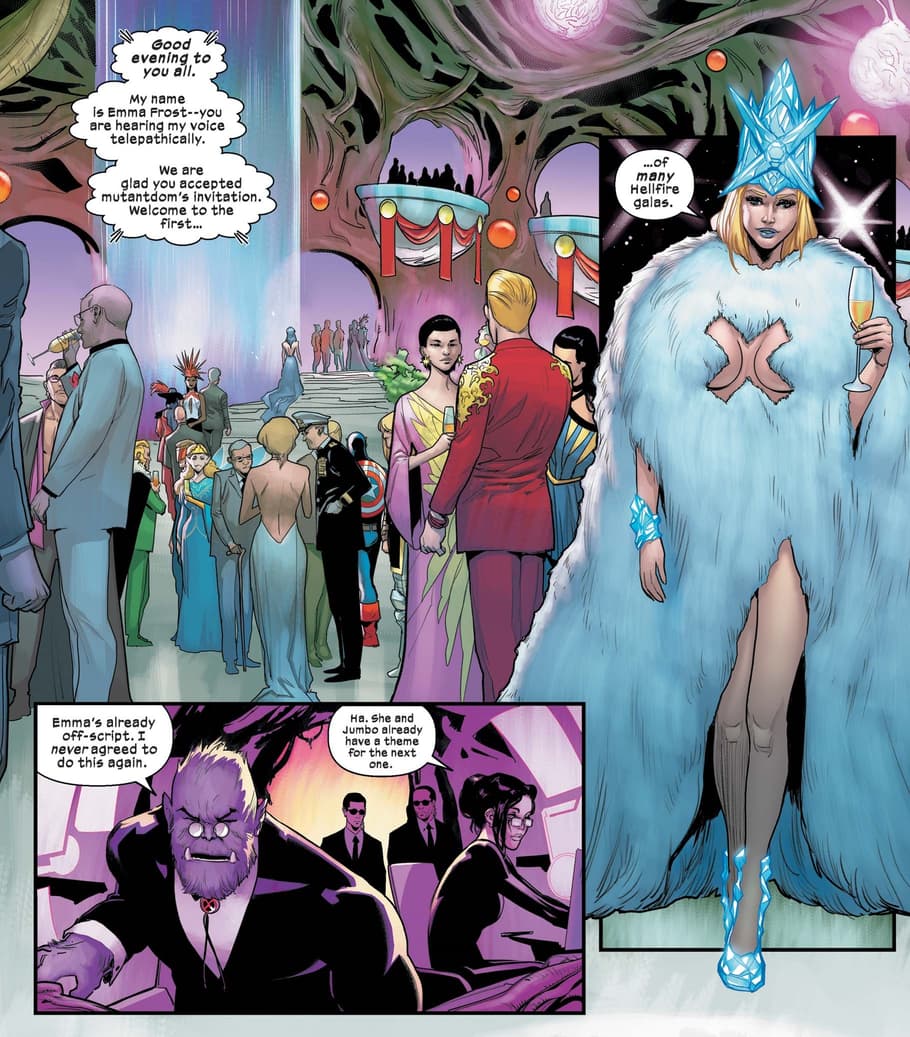 Read this pivotal X-Men arc as a Reading Guide! Foreign policy, feuds, and most importantly—fashion. The worlds of mutants, celebrities, and Super Heroes collide in Krakoa's first diplomatic event that unveils the all-new X-Men lineup. Oh, and mutantkind's new planet.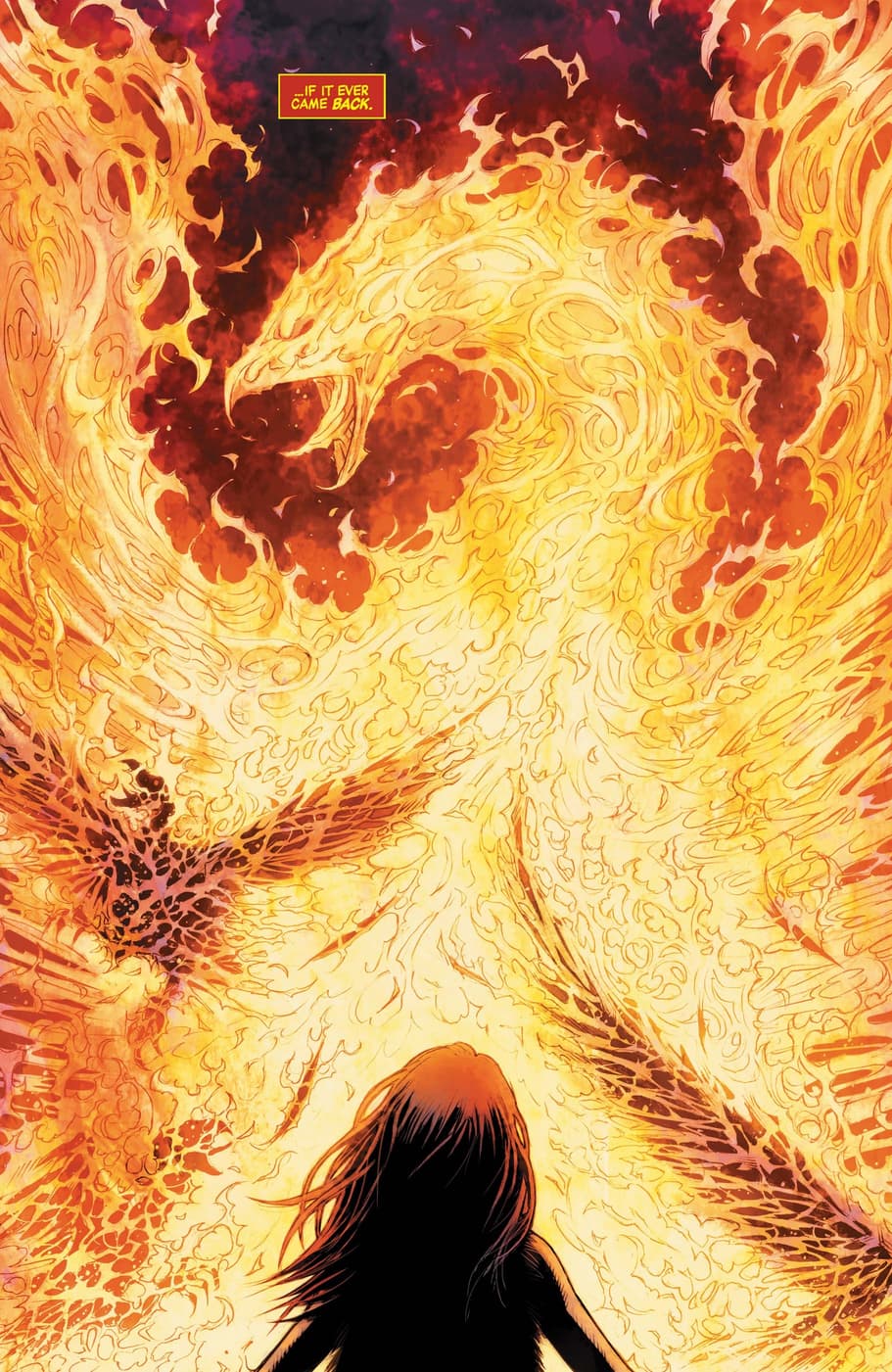 Read AVENGERS (2018) #38 through issue #44! The planet-burning cosmic firebird known as the Phoenix Force has returned—and the world's greatest heroes and villains are drawn into a globe-spanning battle to become its new host! Echo, an original Ronin and devoted Avenger, emerges as the all-new Phoenix.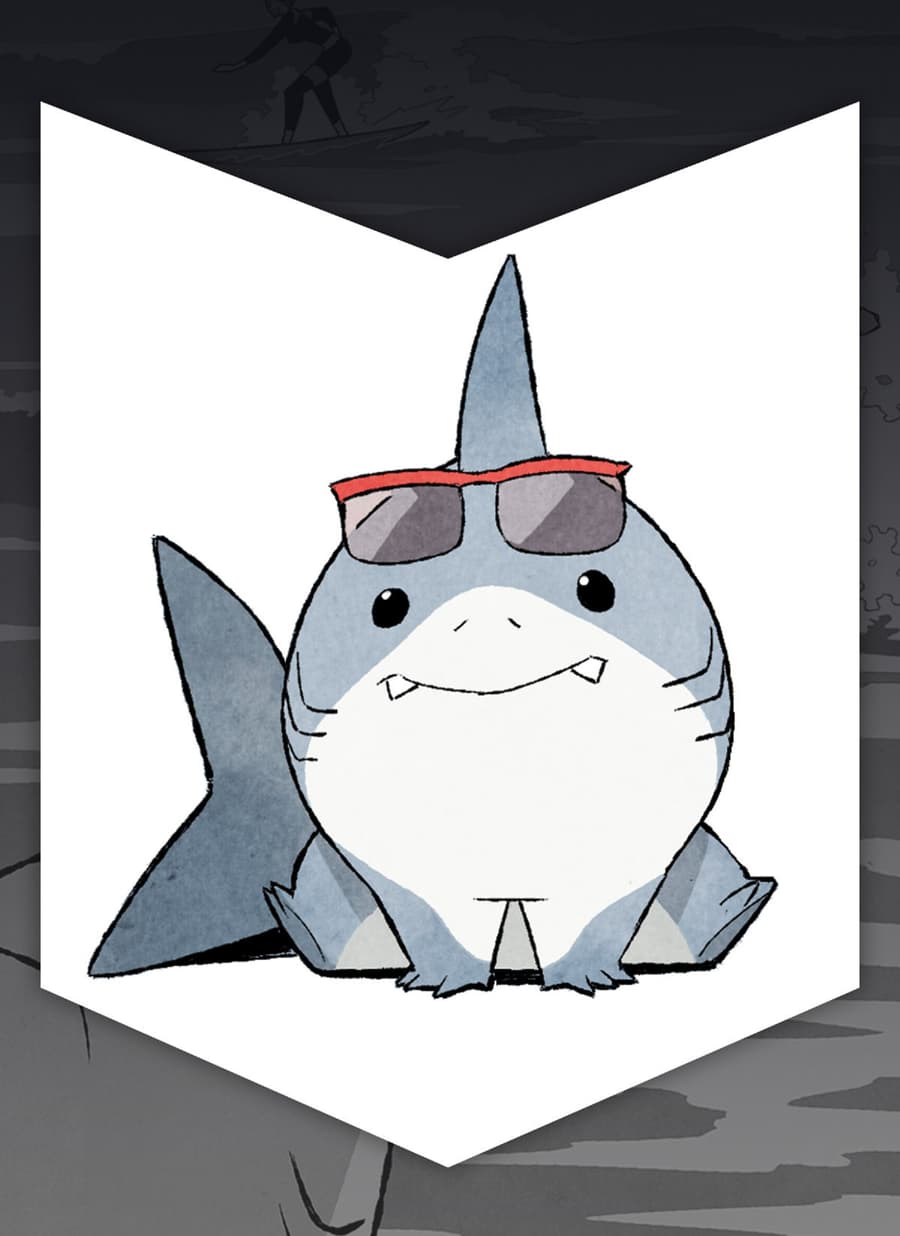 He's adorable. He's naughty. And he's everyone's favorite Land Shark. We can't get enough of this sweet little Jeff , and, it seems, neither can you. This past September, Marvel Unlimited introduced its Infinity Comics lineup, an exclusive slate of vertical comics, and IT'S JEFF by Kelly Thompson and artists Gurihiru stood out as a fan-favorite. Following the standalone adventures of Kate Bishop's puppy-like shark-friend, IT'S JEFF became a weekly treat for readers. Good news, Jeff fans—IT'S JEFF INFINITY COMIC will be coming ashore with new issues in 2022.
Relive your 2021 in comics by sharing #MarvelUnlimited2021 on Twitter or Facebook! Follow @MarvelUnlimited to stay tuned in to weekly announcements, articles, and to join the conversation with thousands of fellow fans. Let us know what you're reading!
The Hype Box
Can't-miss news and updates from across the Marvel Universe!