Comics
Published September 13, 2021
The Debut of the New X-Men
The Hellfire Gala continues, brand-new Infinity Comics, and Spider-Man enters the W.E.B. The digital comics we're reading on Marvel Unlimited this week.
Have you tried Marvel Unlimited yet? It's your all-access pass to over 29,000 Marvel comics, available at your fingertips. Download our all-new, supercharged app on the App Store or Google Play today to enjoy your favorite stories just three months after they're in stores!
Now on the All-New, All-Different Marvel Unlimited: The heroes of Krakoa debut in X-MEN (2019) #21! It's a changing of the guard as the first X-Men team of Krakoa are announced at the Hellfire Gala! One era ends as a new one begins, and the handoff happens at the event where the worlds of Super Heroes and mutants collide.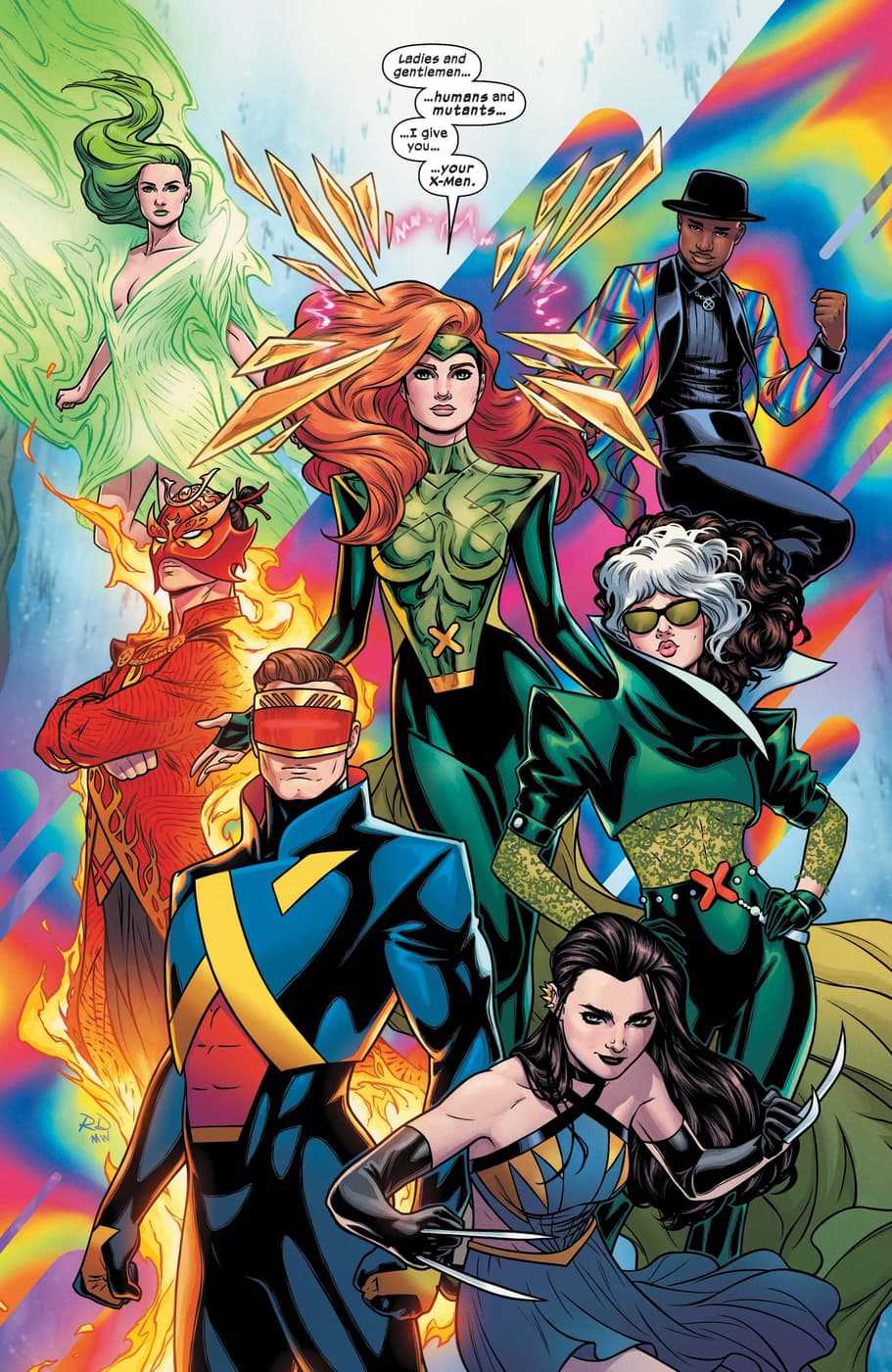 Everyone from superstar celebrities to prominent Avengers were witness to this next chapter in X-Men history, soon to unfold in X-MEN (2021) #1. Following this much-hyped reveal, Mistress of Ceremonies Emma Frost also presented the next item on the itinerary: a psychic "fireworks" show that she touts as "the beginning of a new age..."
See the full list of new comics on Marvel Unlimited this week, and dive into more of the top comic stories we're reading right now.
NEW ON SEPTEMBER 13
Plus, see what other Infinity Comics will be hitting the all-new Marvel Unlimited app, stories designed exclusively for phone and tablet as told by Marvel's top creators!
[RELATED: Introducing Marvel's Infinity Comics]
NEW INFINITY COMICS ON SEPTEMBER 16
CAPTAIN AMERICA INFINITY COMIC #3
Captain America: Steve Rogers' race to save the Liberty Bell kicks into high gear!
NEW INFINITY COMICS ON SEPTEMBER 17
"Captain of Fun"—Jeff the Land Shark goes sledding.
GIANT-SIZE LITTLE MARVELS INFINITY COMIC #4
Giant-Size Little Marvels Presents "Shame of Thrones" starring Doctor Doom!
A Hellfire Gala tie-in!
Rictor hates parties. Even the nice ones. And with Betsy Braddock: Captain Britain's return to a changed world, this one is looking to be not so nice. Excalibur's Earth-shattering Hellfire Gala issue will change Krakoan diplomacy forever... plus Rictor's view on his ex.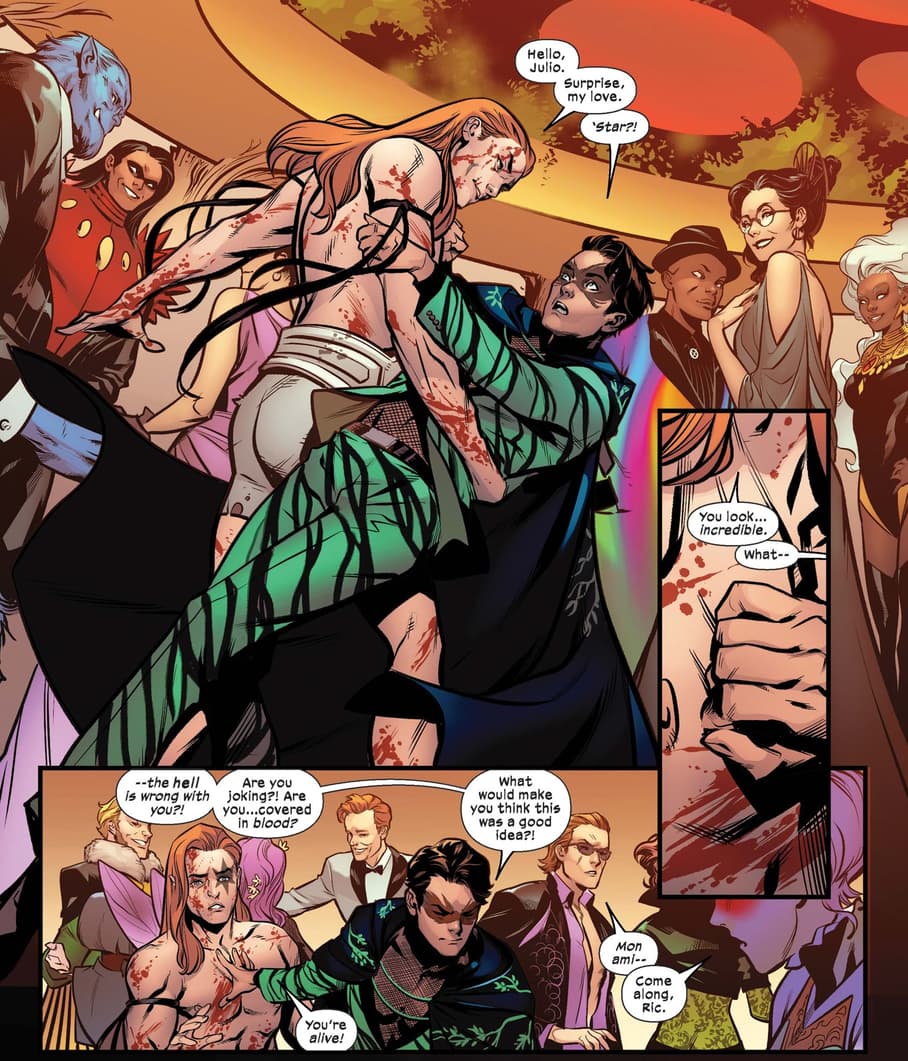 Dreams die young! Krakoa is opening its doors for the Hellfire Gala! Sounds like the perfect opportunity for the Children of the Atom kids to visit. After all, Krakoa is their home… right? What could stop them? Or rather, who…
[RELATED: The Next Generation of Teen Mutant Heroes]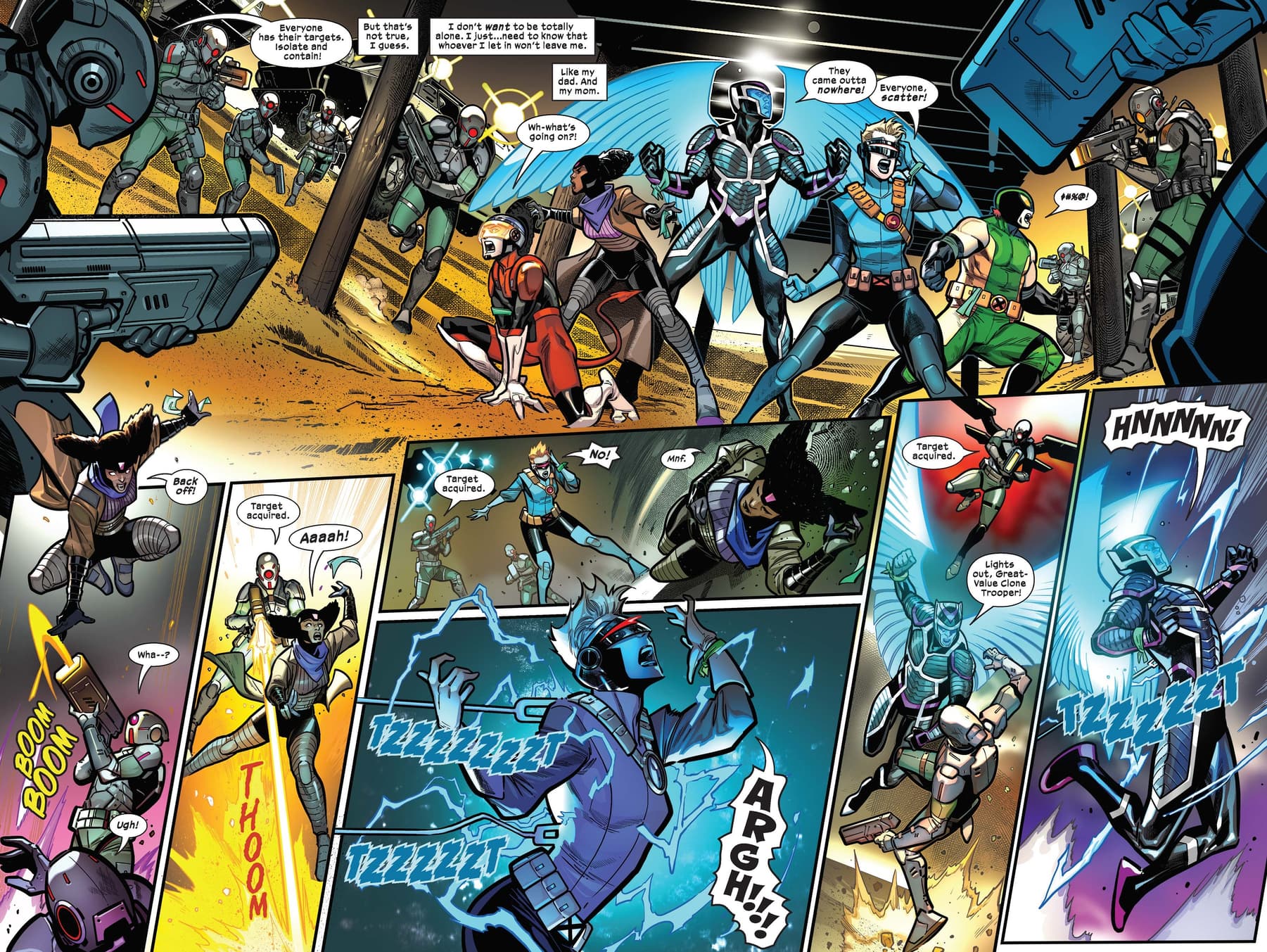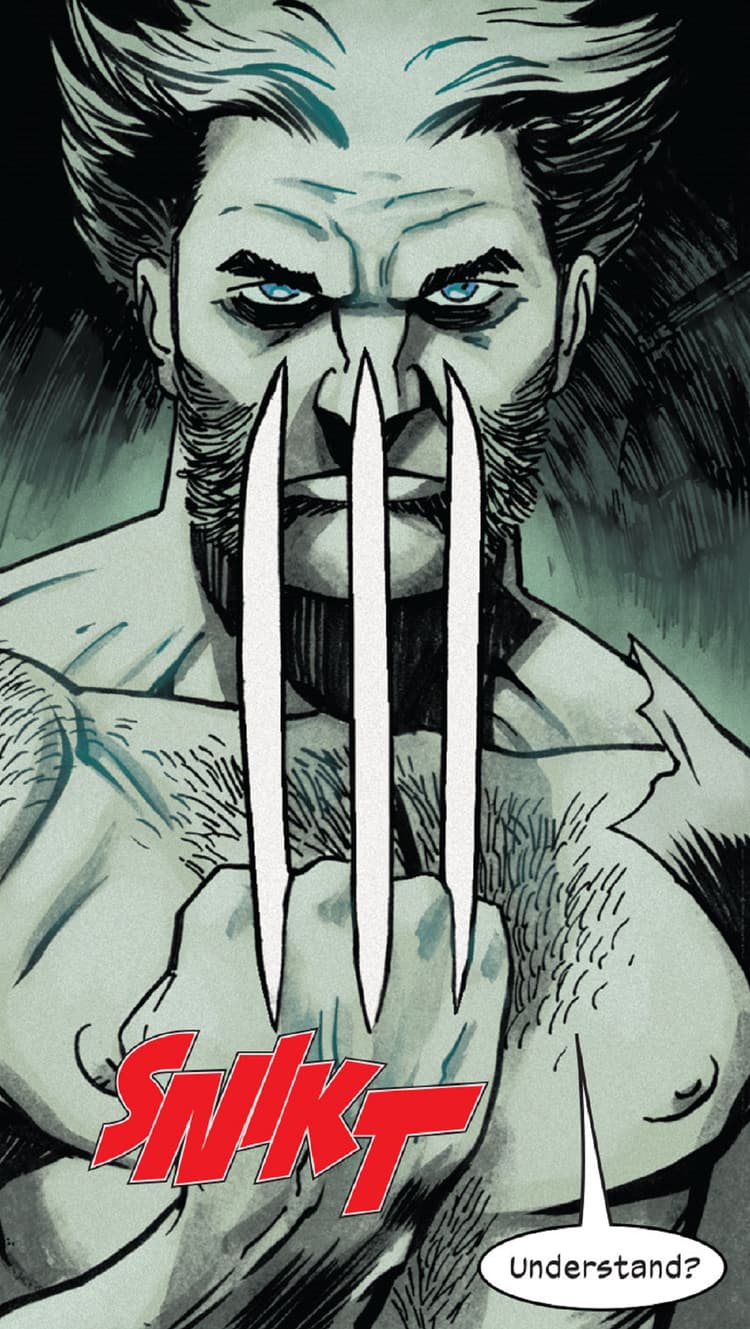 Continue the "Heroes Reborn" event starring the Squadron Supreme weekly!
Over the eons, the fabled daughter of Utopia Isle known as Power Princess has defeated Gorr the God Butcher and the King in Black, but now she must venture into the ruins of Asgard, where something unexplained is stirring in the graveyard of the gods...
Thor Odinson awakens, now remembering his place in a world without Avengers!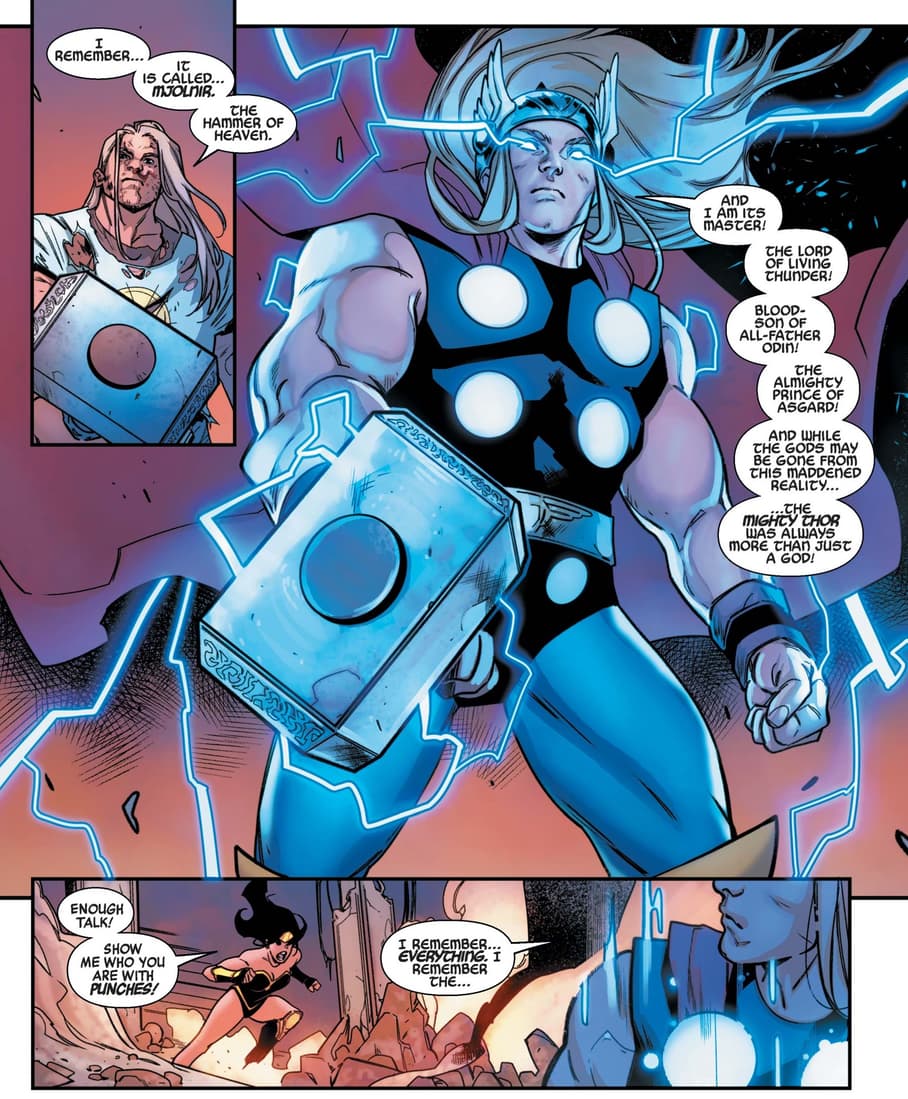 Perfect for new readers!
Peter Parker. Spider-Man. Scientist. Troublemaker? Thanks to none other than Tony Stark, a new scientific research station for the teenage heroes of the Marvel Universe has just been completed—and Spider-Man just got an invitation to join! Working alongside some of your favorite faces from the MU and a whole bunch of awesome new gadgets, and with Iron Man keeping an eye on the them, surely everything's going to go great for the heroes, right? Right? Face front, True Believers, and treat yourself to this first issue in an adventure of the Worldwide Engineering Brigade!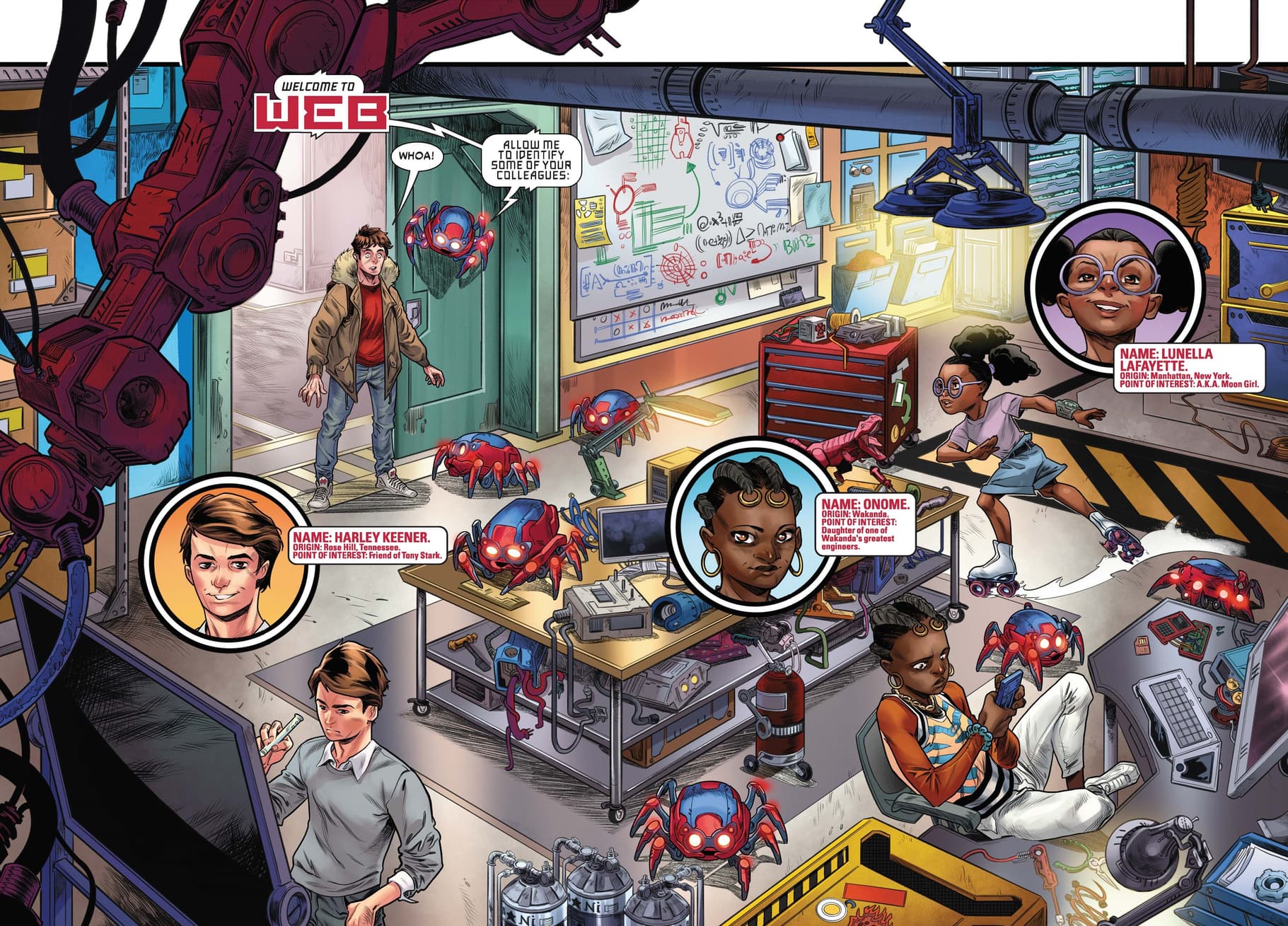 Read more highlights from our Marvel Unlimited comic picks of the week!
More surprises lie in store in the all-new, all-different Marvel Unlimited! Download the app for iOS or Android devices today to gain this award-winning experience for yourself.
Follow Marvel Unlimited on Twitter and Facebook to stay tuned in to weekly announcements, articles, and more, all at @MarvelUnlimited. Follow us today to join the conversation with thousands of fellow fans, and let us know what you're reading!
The Hype Box
Can't-miss news and updates from across the Marvel Universe!