Comics
Published February 8, 2021
What We're Reading on Marvel Unlimited
Major debuts, 'Enter the Phoenix,' plus new chapters from 'X of Swords'! See what we're reading this week.
Have you tried Marvel Unlimited yet? It's your all-access pass to over 28,000 Marvel comics, available at your fingertips. Sign up now to get 50% off your first month.
New this week on Marvel Unlimited! A dance with Death in X OF SWORDS, a fiery cosmic bird reborn, and the devastatingly dark aftermath to EMPYRE! It's a big week of endings and beginnings, so read up on a handful of our picks below, and join MU today to gain instant access to these stories and so many more.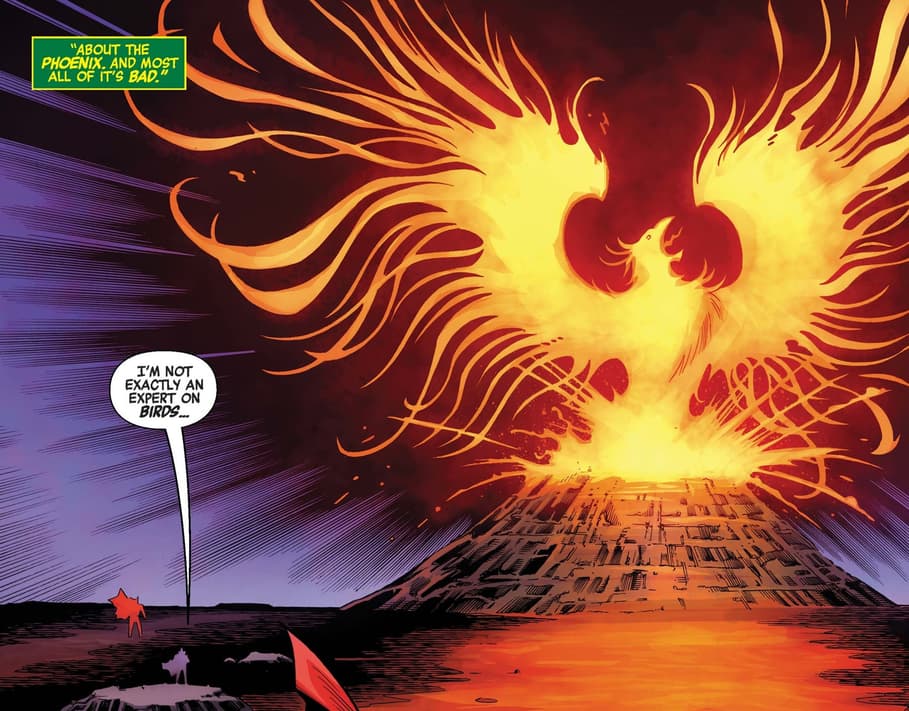 See the full list of this week's MU titles here, and stay posted for a surprise Throwback Thursday drop of fresh comics on February 11!
NEW ON FEBRUARY 8
X OF SWORDS Chapter 12. The Lovers. A Garden. A chasm of secrets. Apocalypse and estranged wife "Annihilation" meet under the evening sky of the Starlight Citadel to address their falling out millennia ago. A romantic setting, sure, but Annihilation has her side of the story to tell. How did Arakko crumble all those years ago, and what stakes are at play today? For more of this couple's backstory read our breakdown of X OF SWORDS: STASIS!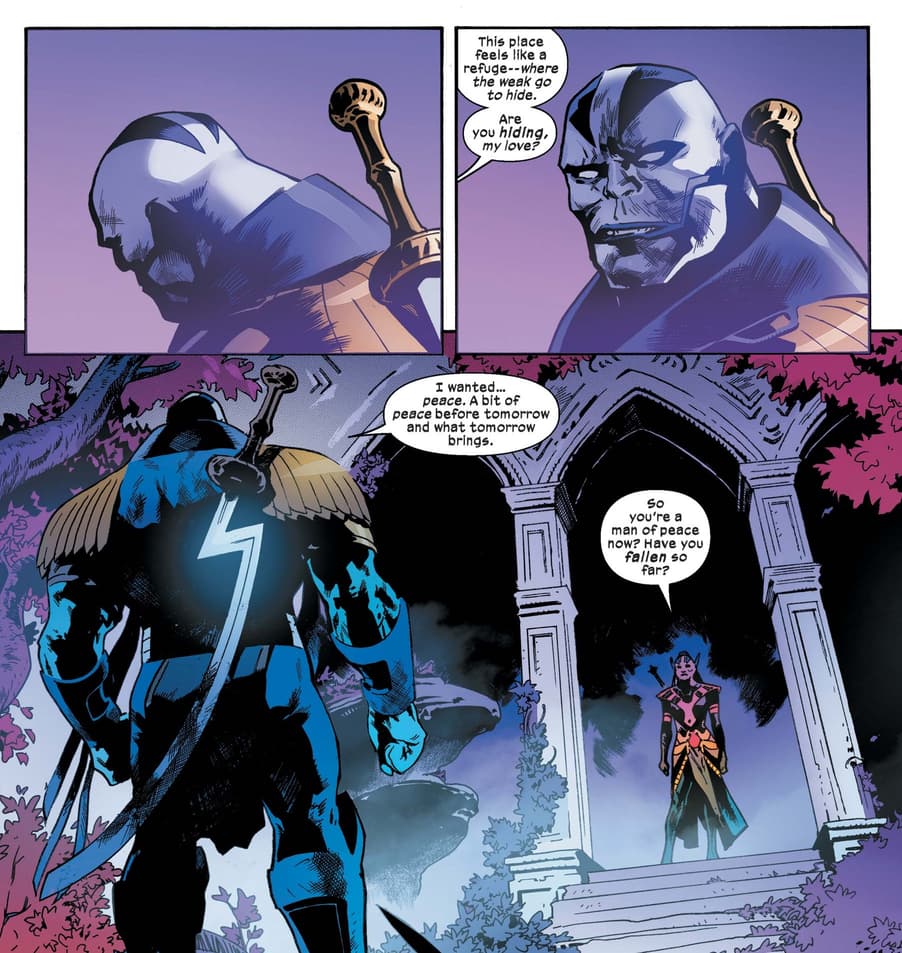 X OF SWORDS Chapter 13. The opponents are well met at Saturnyne's dinner party of deception, as the champions of Krakoa and Arakko booze, schmooze, and size each other up. The chemistry between Storm and Death is palpable, but there's a game to be won. Wolverine makes a regrettable choice.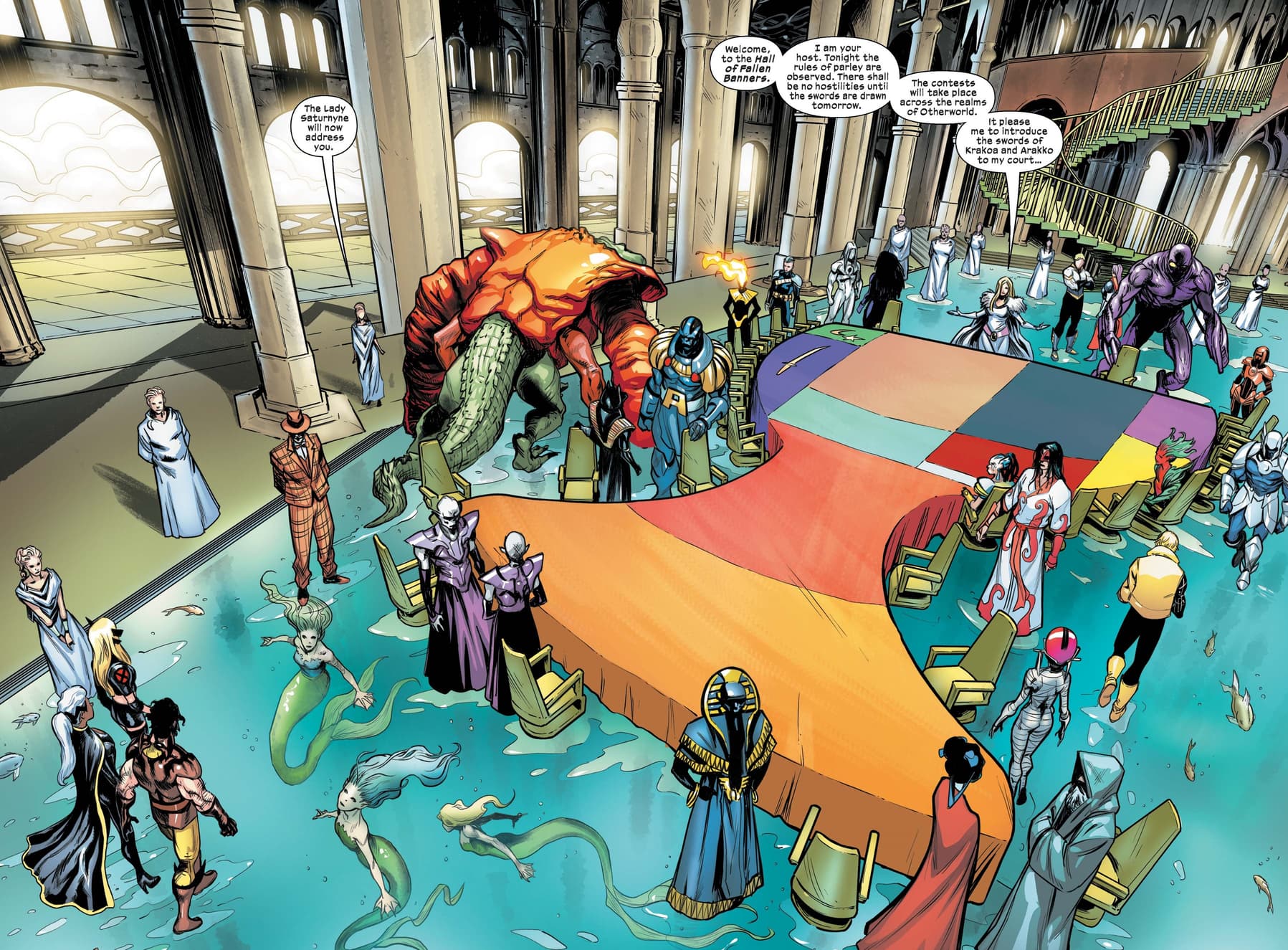 Exit "The Age of Khonshu." Enter the Phoenix. The Avengers have saved Earth from the god of the Moon, but the return of a certain planet-burning firebird isn't going to give them much time to catch their breath. Plus: The devil may be dead, but the threat of Mephisto lingers on, with a legacy interwoven in heretofore untold chapters of Earth's Mightiest Heroes.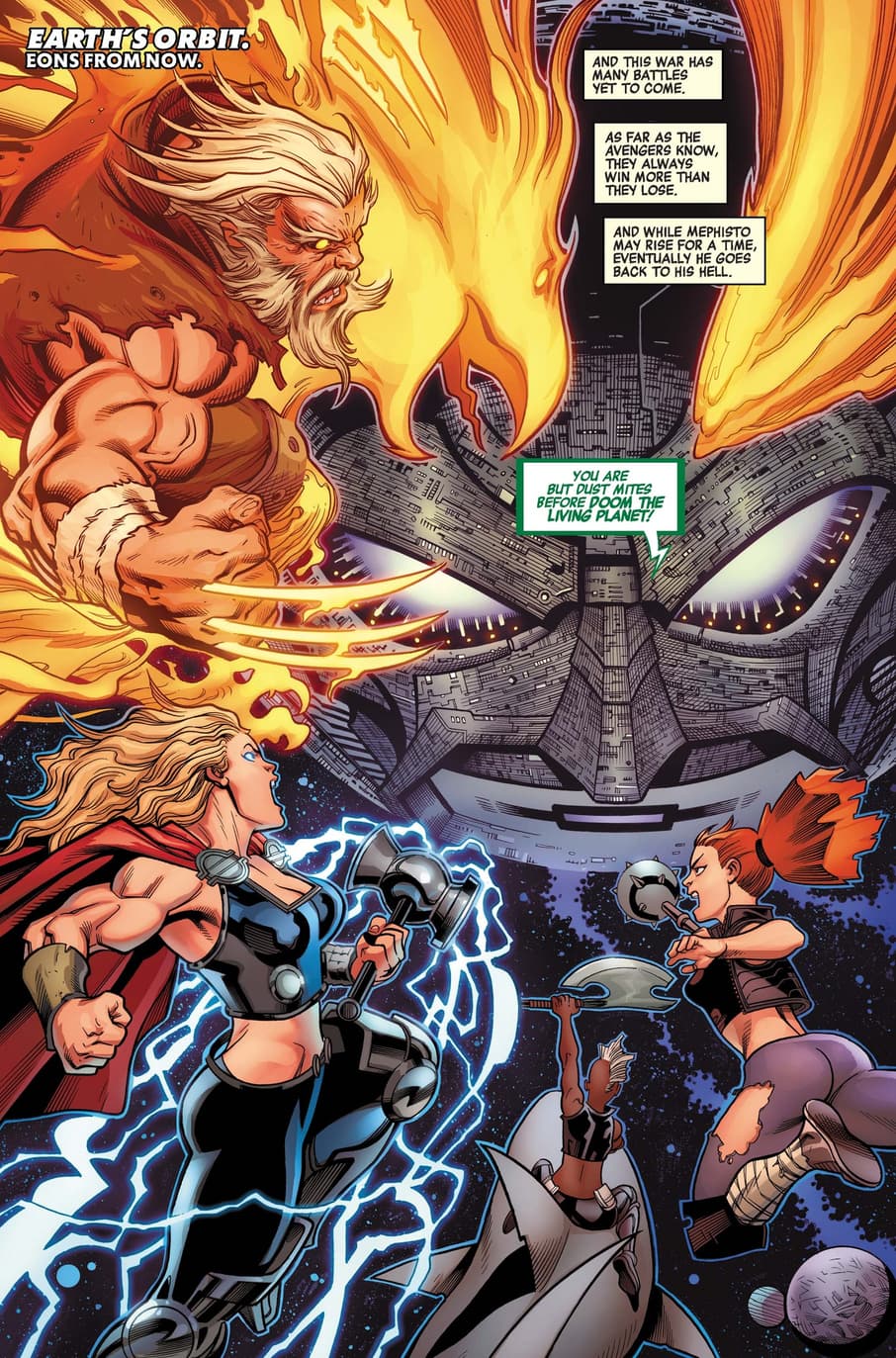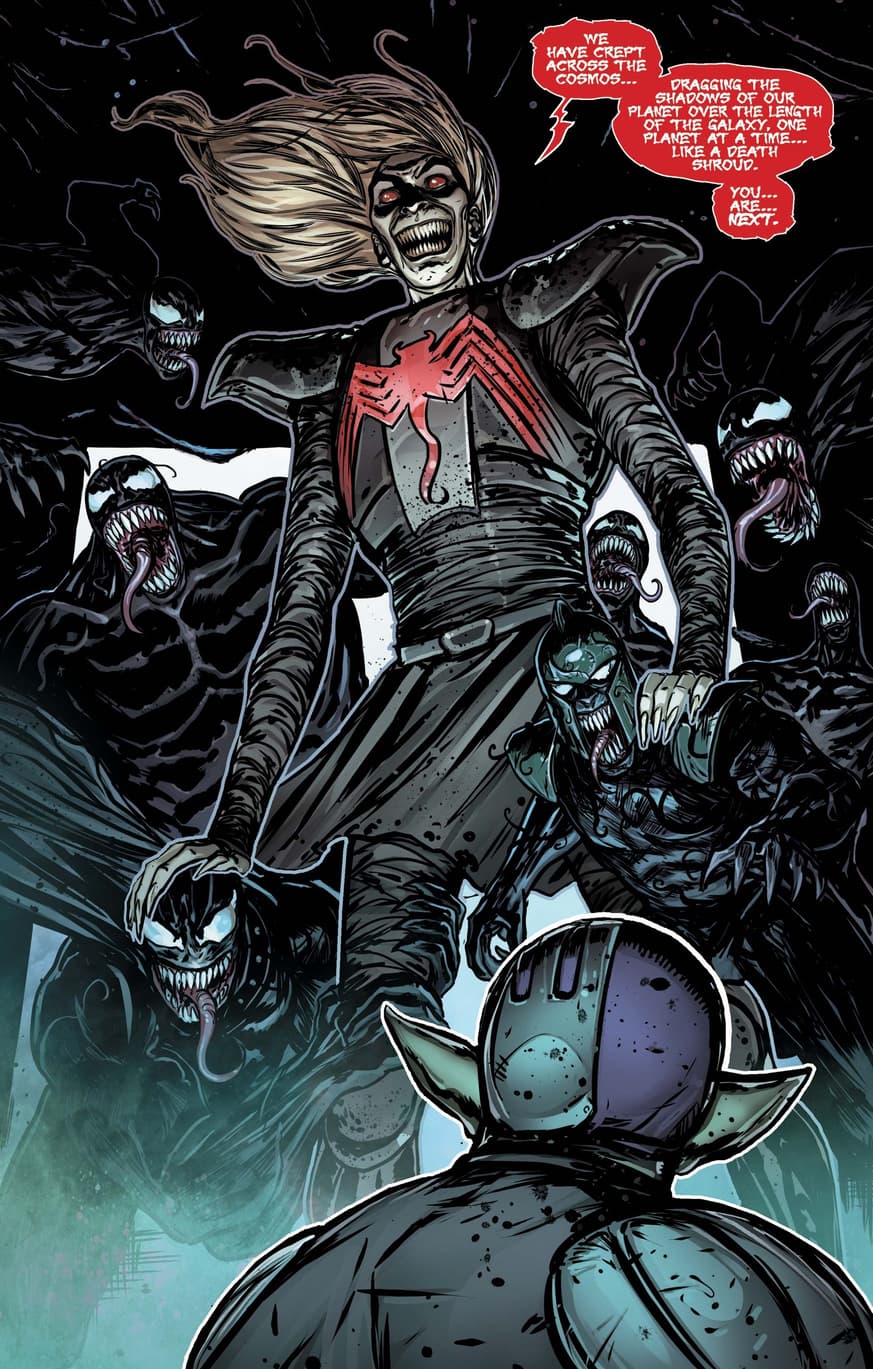 It's no surprise that Natasha Romanoff looks sublime in bridal white, but who's the lucky groom? And is this a match for love—or death? The perfect man. The perfect child. The perfect home. On paper, nothing is missing from Nat's current life... but why does she feel so empty? The answers begin to unravel here, and Black Widow is not prepared for the truth.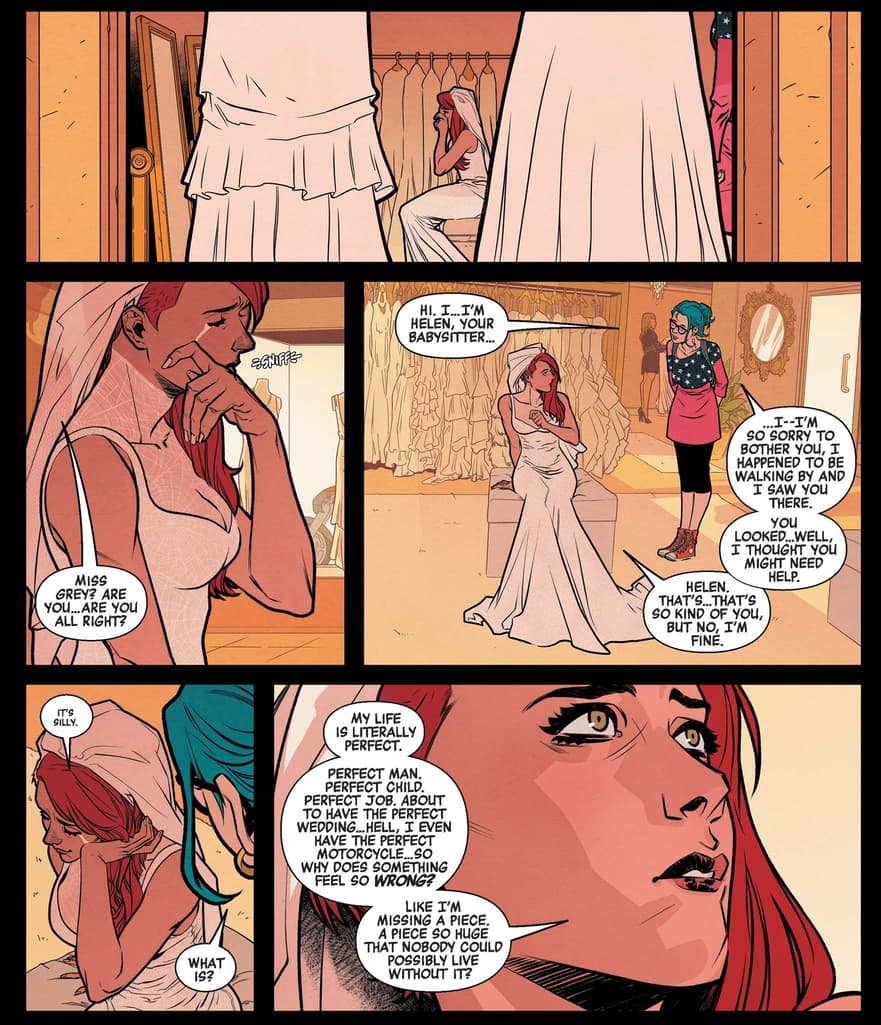 What's black, white, and blood all over? Wolverine in this anthology run. Enjoy the mutant berserker at his most "raw and exposed" in "Black, White & Blood," a series of black and white adventures starring Logan, "Weapon X," and "Patch." (Do expect pops of red.)
Featuring the talents of Chris Claremont, Joshua Cassara, Declan Shalvey, Matthew Rosenberg, Adam Kubert, and more!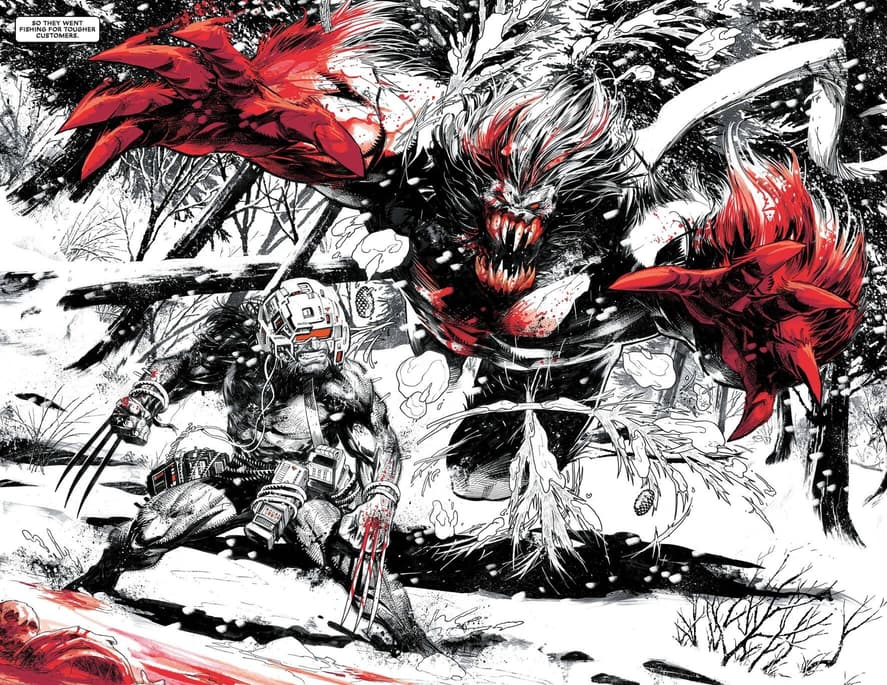 Guest-starring Doctor Strange and Black Cat! The Order of the Web has to find a way to help Peter Parker! But someone is on their trail that is not going to make their quest easy.
Continue the "Last Remains" arc weekly with our event guide, and brace yourself for Spidey's ongoing battle against Kindred. The "Parker Luck" has never been pushed this far...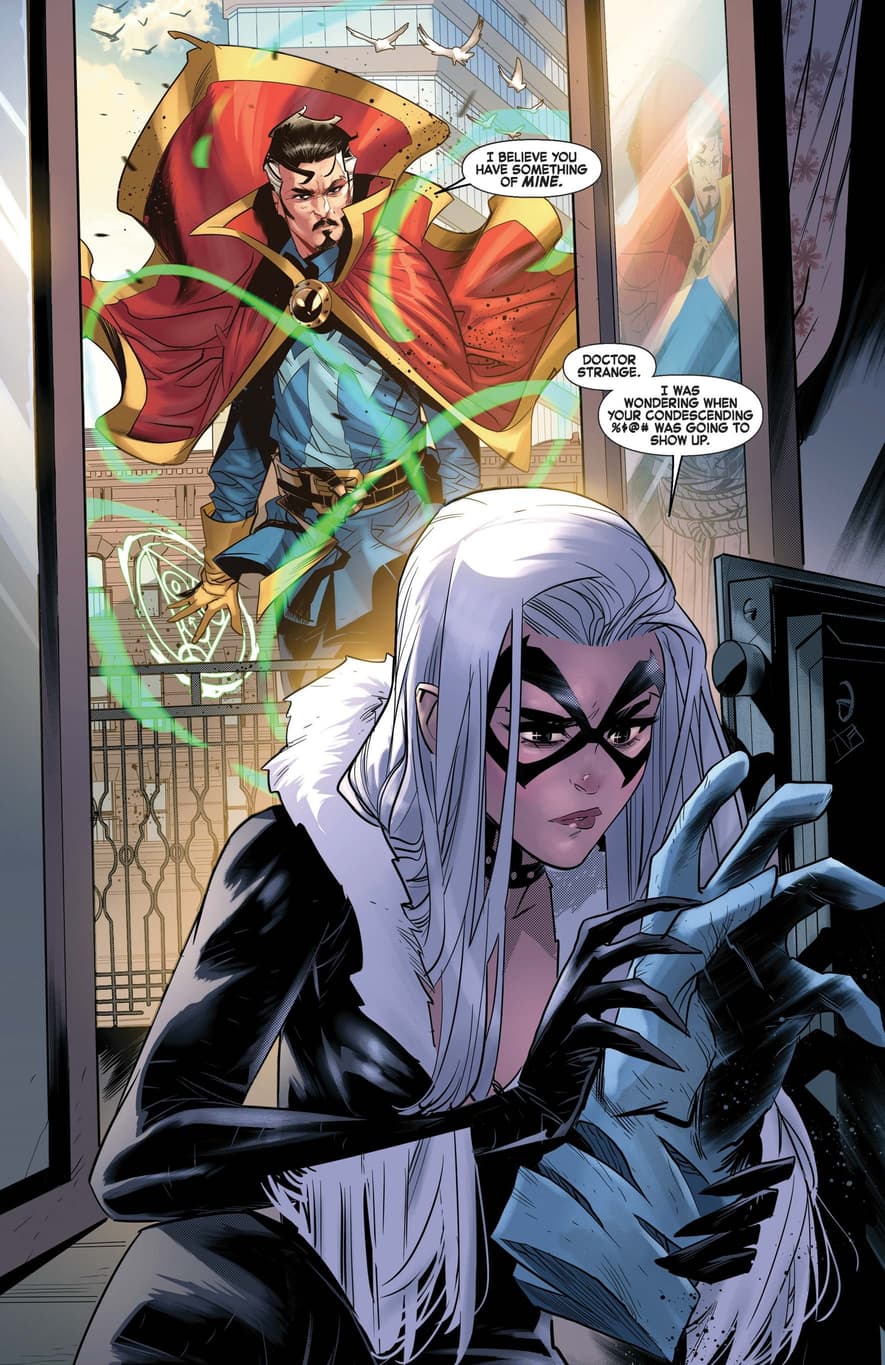 The Hype Box
Can't-miss news and updates from across the Marvel Universe!