Comics
Published July 12, 2023
Learn More About the Playable Heroes from the Marvel Multiverse Role-Playing Game with Their Best Comic Stories
This month only, Marvel Unlimited subscribers can gain early access to the new game via Roll20's Virtual Tabletop.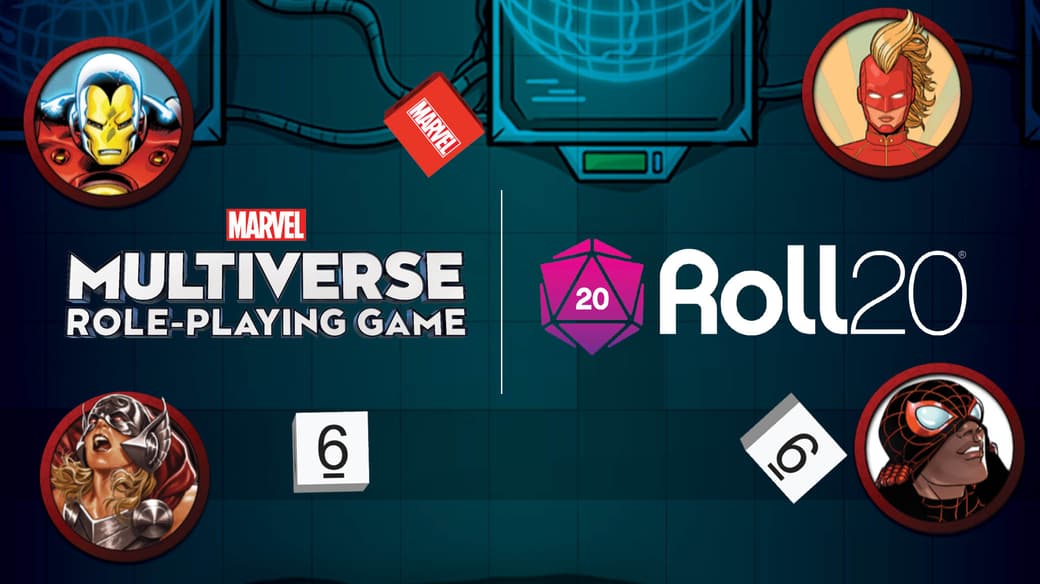 On August 2: Take on the roles of Marvel's most famous Super Heroes—or create your own—to fight some of the most dangerous Super Villains in the Marvel Multiverse Role-Playing Game!
Featuring the All-New, All-Different d616 System, the Marvel Multiverse Role-Playing Game gives players the chance to explore their own corner of the Multiverse in a powerful collaboration between Marvel and Roll20. All you need to start your adventure is the book, three six-sided dice, and a group of friends.
And, in a special offer running this month only, Roll20 is gifting Marvel Unlimited subscribers early access to the Marvel Multiverse Role-Playing Game via the Playtest Rulebook formatted for their virtual tabletop. Featuring a subset of rules for the upcoming game, Roll20's Playtest offers a preview of character creation, combat, an introductory scenario, and full profiles for some of Marvel's greatest heroes: Spider-Man, Captain America, Captain Marvel, Wolverine and more.
Plus, after redeeming the free Playtest via Roll20, Marvel Unlimited subscribers will activate an additional $9.99 discount on their Core Rulebook pre-order, as a special "Thank You" for their Marvel fandom! Pre-orders on the Core Rulebook also unlocks an exclusive limited edition Art Pack, featuring iconic depictions of your favorite heroes and villains, ready for you to drag and drop into any Roll20 game.
[RELATED: Pre-order Roll20's Marvel Multiverse Role-Playing Game Core Rulebook Bundle]
Ahead of the Marvel Multiverse Role-Playing Game's August 2 release, better understand the heroes that players can use—along with their unique power sets—by diving into some of their most important comic stories.
SPIDER-MAN (MILES MORALES)
In the alternate reality of Earth-1610, a young New York City teen was bitten by a genetically enhanced spider. When the Peter Parker of that dimension was killed, the teen—named Miles Morales—was inspired to take up the fallen mantle.
The first appearance of Miles Morales! The Ultimate Universe mourns the loss of Peter Parker, but a new Brooklyn-based Spider-Man emerges to take his place.
In his first ongoing series, see Miles' rise as the Spider-Man of the Ultimate Universe, with all the responsibility (and power) to bear. You'll also learn how Miles' abilities are unique to the Spider-Verse: It's not every day a Spider-Man turns himself invisible!
Miles Morales enters the Marvel Universe on Earth-616! Miles tackles an all-new adventure as a member of the Avengers and settles into his role as New York City's main Spider-Man while Peter Parker goes worldwide.
Miles' current ongoing! There are some punches you don't get up from and a new villain isn't pulling a single one as they threaten everyone and everything Miles loves. Between school, home, his love life and battling super-charged and upgraded villains night and day—Miles is reaching his breaking point. And when this new foe is finished, Spider-Man's world will be changed forever.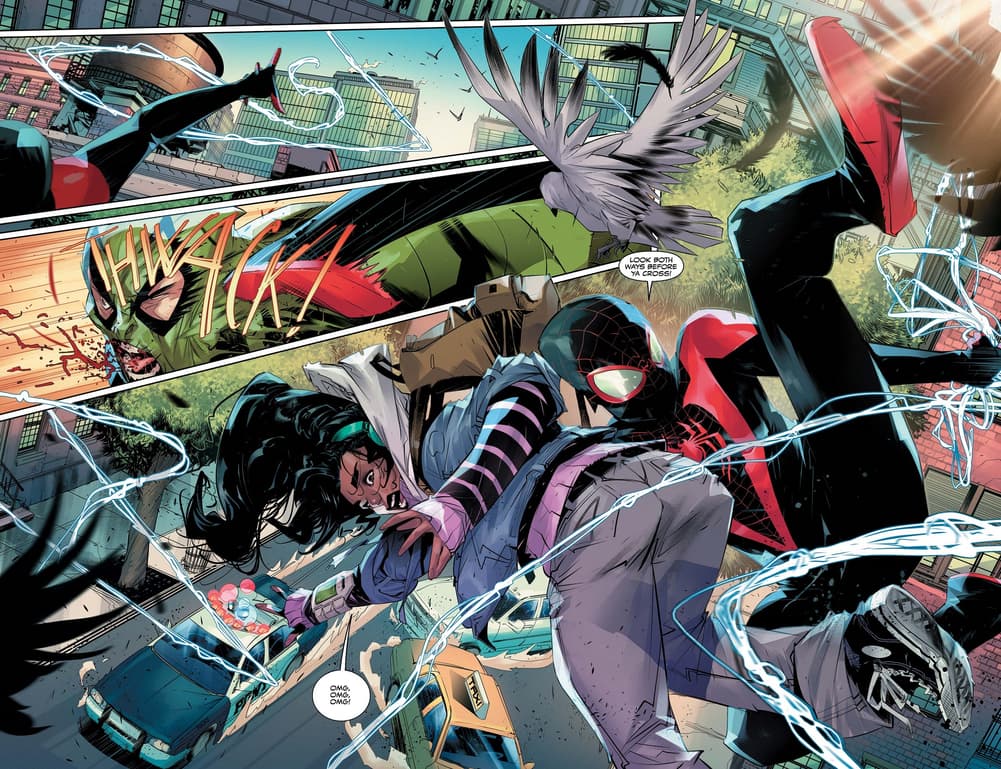 IRON MAN
Genius. Billionaire. Philanthropist. He is the original self-made hero, a futurist with an eye towards innovation. And Tony Stark's confidence is only matched by his high-flying abilities as the hero called Iron Man!
"Listen to his ponderous footsteps as he lumbers closer... closer...for today you are destined to encounter—the Invincible Iron Man!" Tony Stark took flight as Iron Man in his Marvel debut, where he introduced his unique blend of devil-may-care charm and high diesel action.
Tony Stark is looking to go back to basics, putting away his high-tech toys and high-profile image so he can get his hands dirty again. But can he really lay that Stark-sized ego down? Life isn't that simple, something that old friends and frustrating foes are quick to point out. If you strip down a billionaire to his bolts, does he run solid or just overheat? Tony's going to find out once a threat to the entire universe rears its head from the past.
A great starting point for readers looking to peel back the layers of Stark plus the legacy of the Iron Man armor. Tony Stark has lost it all: his wealth, his fame, his friends. But what Stark doesn't realize is that he still has so much more to lose, especially when assassins start coming for his life! See Iron Man at his grittiest to understand Iron Man at his best. This series takes you inside the tactical, practical aspects of Stark the strategist.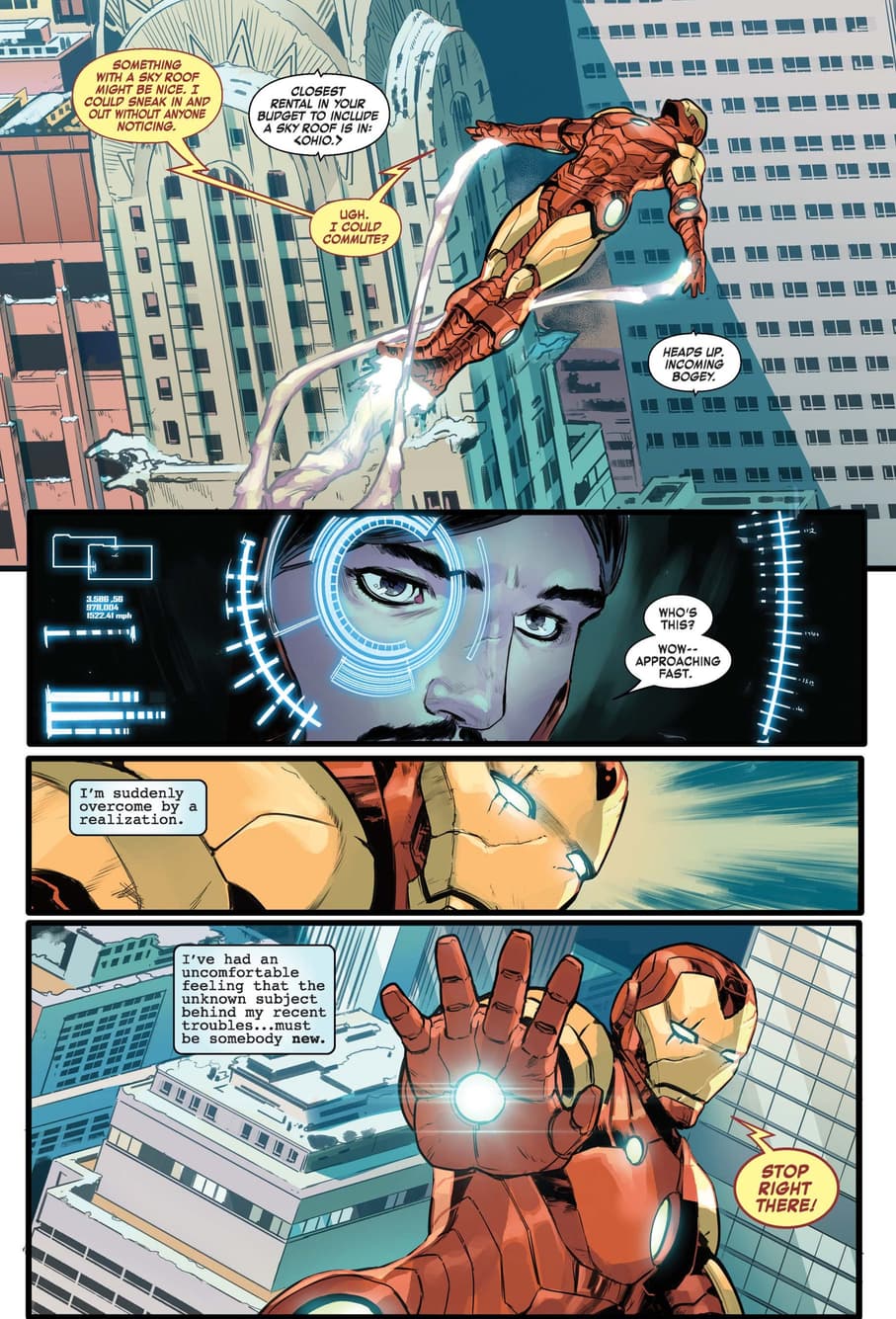 CAPTAIN MARVEL
Although she was imbued with the cosmic power of the Kree by accident, Carol Danvers' destiny was to fly and travel the stars as Captain Marvel. She possesses an invincible alien strength, super-endurance and speed, but it's her military discipline that makes her a true leader.
Captain Marvel has had several super hero codenames, but she was first known as Ms. Marvel! Here, Danvers takes her first flight. Discover the origin of her super-powered transformation!
The series where "Ms." became "Captain"! Carol Danvers has a new name, a new mission—and all the power she needs to make her own life a living hell. As the new Captain Marvel, Carol forges ahead from a past challenge. Witness Captain Marvel in blazing action that just may change the course of history! Avengers Time Travel Protocols: engage.
From Air Force major to super-powered hero. Captain Marvel: Carol Danvers has had an impressive career as a longstanding Avenger and as a one-person interplanetary task force. Here, you get to see a bit of both, including Carol Danvers: Revolutionary!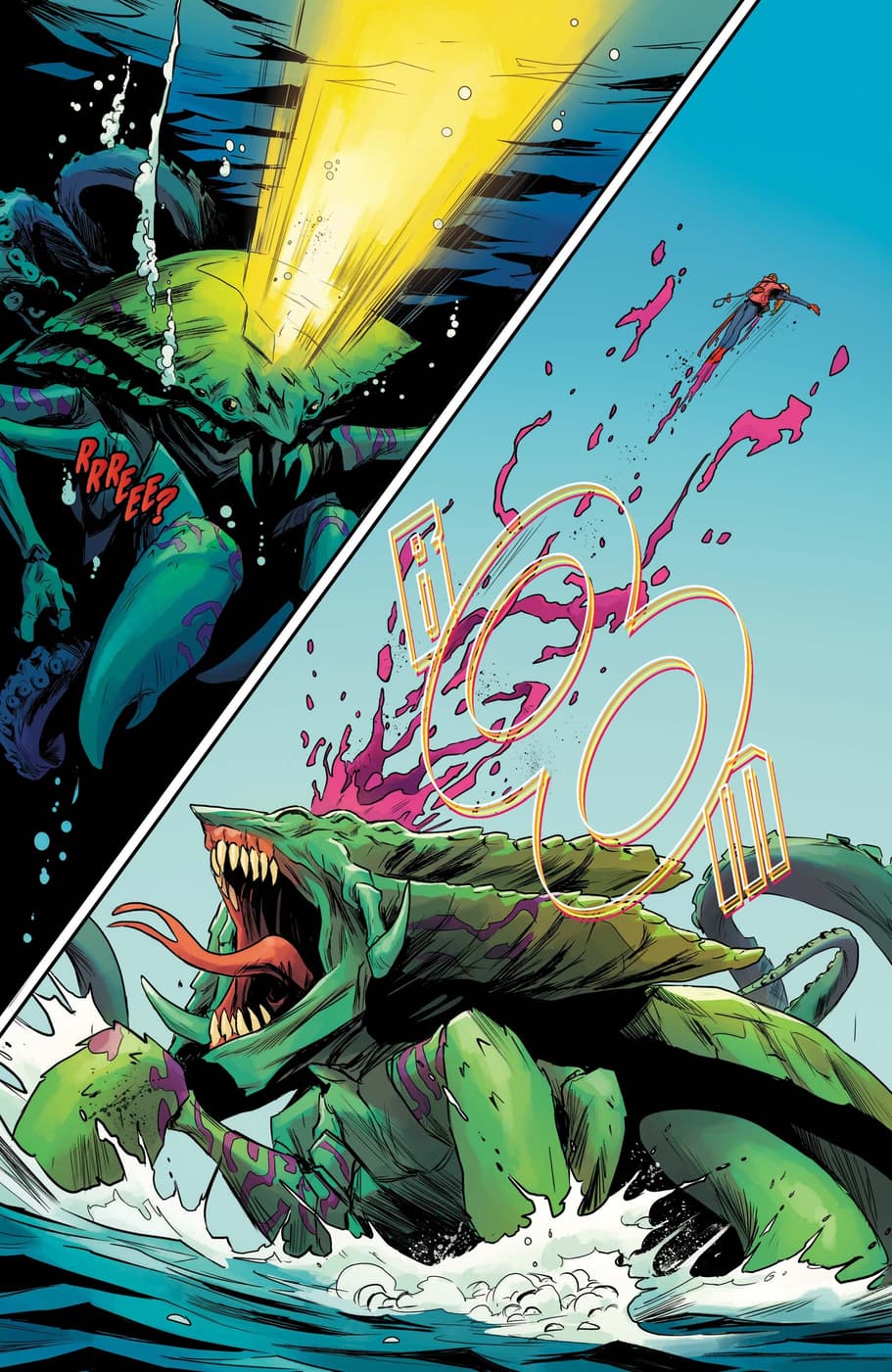 THOR (JANE FOSTER)
A nurse. A doctor. A thunder god. A Valkyrie. It's hard to come up with a more impressive resume than Jane Foster. Long ago in Marvel lore, WHAT IF? (1977) #10 saw that Jane, a human woman from Midgard, could become a Goddess of Thunder somewhere in the vast Marvel Multiverse. And on Earth-616, that possibility came to pass.
"Let She Who Is Worthy." In her time as the Mighty Thor, Jane embraced her godhood with compassion, resilience, and true courage—while wielding the mighty Mjolnir, she quietly struggled with breast cancer yet set aside her treatment to protect the Ten Realms from the hate-fueled Mangog and Dark Elf Malekith.
Read through issue #706! The War for Asgard is mythic in scope in this artistic achievement of an arc. The gods await judgement as the bestial Mangog awakens. Ultimate hammer-wielder War Thor must face this beast head on, as Jane Foster's cancer leaves her mortal state in a race against time. It's the beginning of the end as the tragic and heroic story of the Goddess of Thunder reaches its heartrending zenith.
Thor once more! Now recovered from her cancer and fully back to work as a doctor, Jane Foster is swept into the war for Midgard and Asgard when Malekith and his hordes take New York. Teaming up with Valkyrie Brunnhilde, Foster defended the Realms as Frigga's proxy All-Mother, and later returned to her Thor persona in the event finale.
Armed with Undrjarn the All-Weapon, Jane Foster rises as an all-new Valkyrie. Following the WAR OF THE REALMS event, Jane took on dual roles as a morgue doctor and ferrywoman to the dead. But her days of punching are far from over… The story continues in THE MIGHTY VALKYRIES (2021) #1.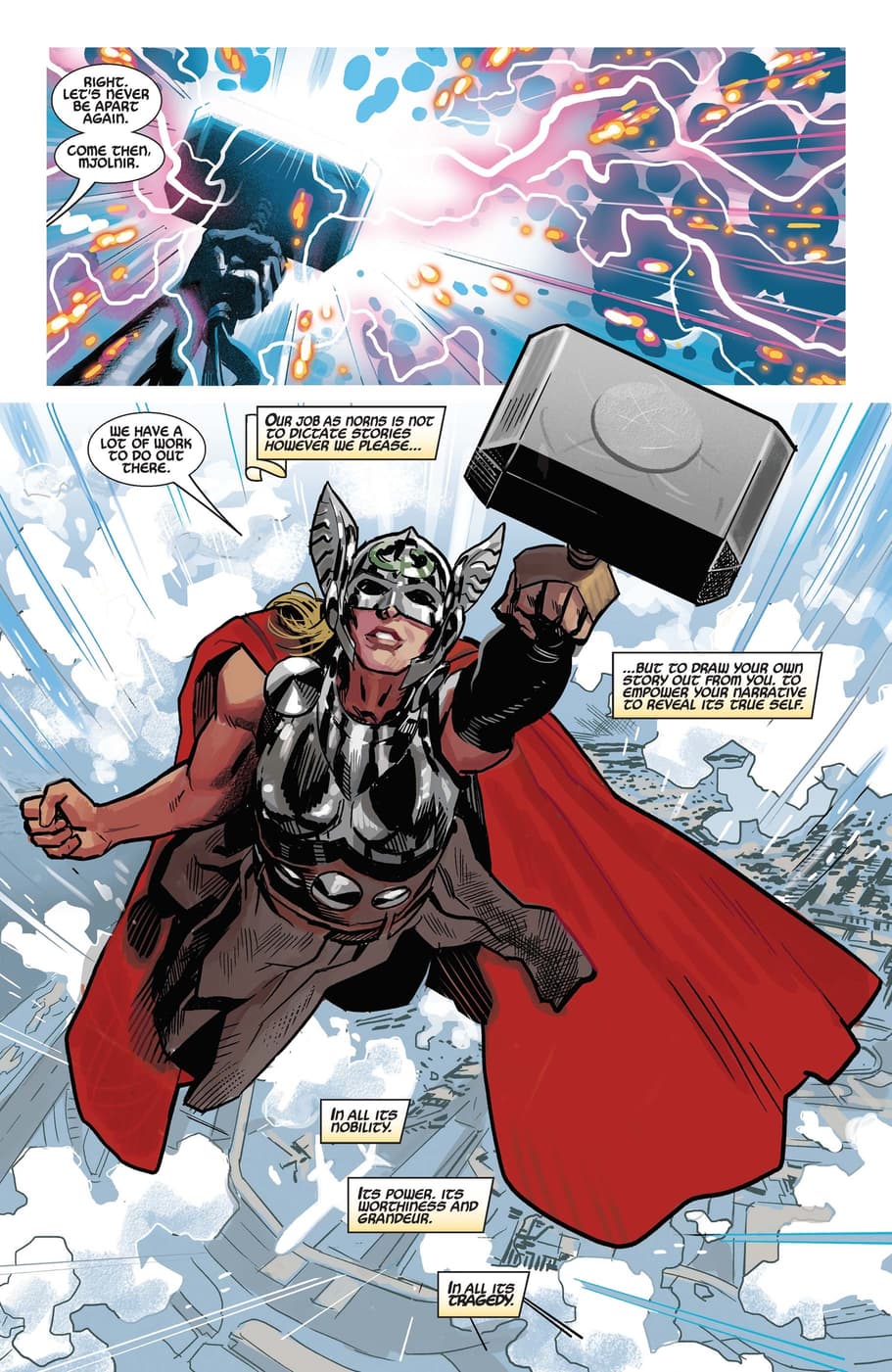 HOW TO REDEEM THE MARVEL UNLIMITED MEMBER OFFER:
Check email inbox to receive your member-exclusive code from us at Marvel Entertainment
Visit https://roll20.net/
Sign in or create an account.
From the main dropdown menu, select the "Redeem a Code" option under Marketplace.
Enter your code to redeem your gift.
Redeem your free Playtest from Roll20 now and get ready to experience the Marvel Multiverse Role-Playing Game on August 2!
The Hype Box
Can't-miss news and updates from across the Marvel Universe!