Comics
Published July 3, 2019
Shanghai's Super Hero Takes Flight in 'Aero' #1
Two 'New Agents of Atlas' team members unite in today's new ongoing series!
Marvel fans across the world are in for something exciting this week! With today's release of AERO #1, we get to see Shanghai's very own Super Hero standing up for her city in the face of some pretty incredible monsters...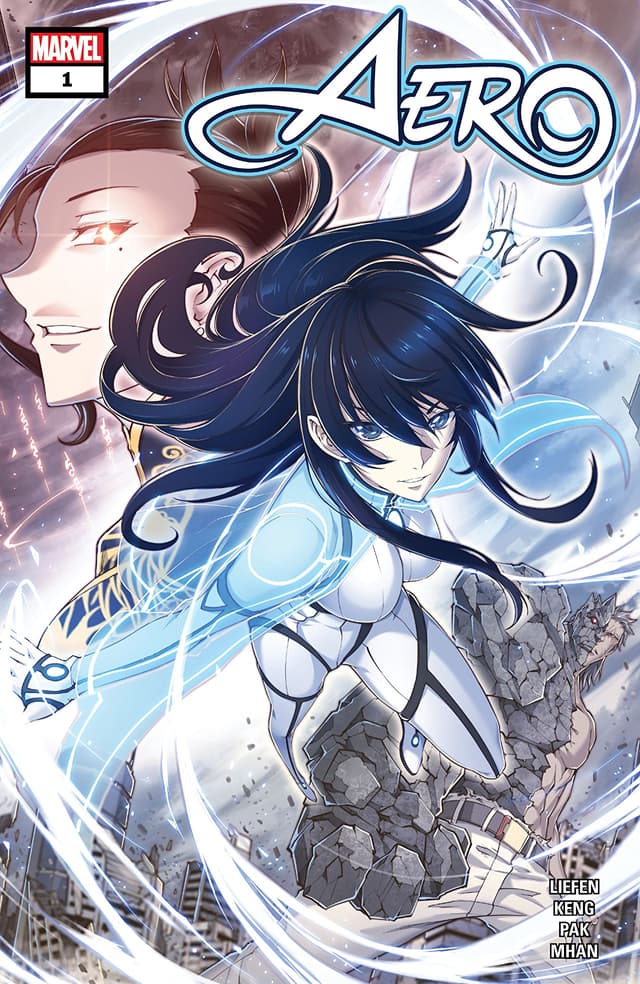 So who exactly is this newcomer and what's her story? Let's take a look at what makes Aero such a compelling character...
Who is Aero?
Her civilian name is Lei Ling, and she comes to the 616 straight from Marvel publishing in Asia! She recently made her debut with the New Agents of Atlas in their WAR OF THE REALMS tie-in series! (The original Agents of Atlas hit the scene back in 2006 and, while most of them have gone their own way now, their leader Jimmy Woo has recruited a new team of young heroes.)
In the tie-in series, readers witnessed Amadeus Cho assembling a team of protectors to save the world from incineration, and Aero stepped up to the plate and showed she's got what it takes to be a full-fledged hero. And she's not the only one to make a debut in this series; her fellow heroes Wave and Sword Master also took a stand as heroes for the first time, too!
Lei Ling is a talented and driven architect who designs skyscrapers in Shanghai. Spending her days dreaming of continuing her successful career and building a family in her beloved city, she's also secretly a Super Hero with the ability to control the air and wind, giving her the power of flight.
There's a part of her that wants the world to know about Aero...but another part that's a little reluctant to step into the spotlight and have to face the problems that Super Heroes in the public eye often have to deal with. But whether the public knows who she is or not, she's committed to protecting her city—and now the whole world—from any and all threats.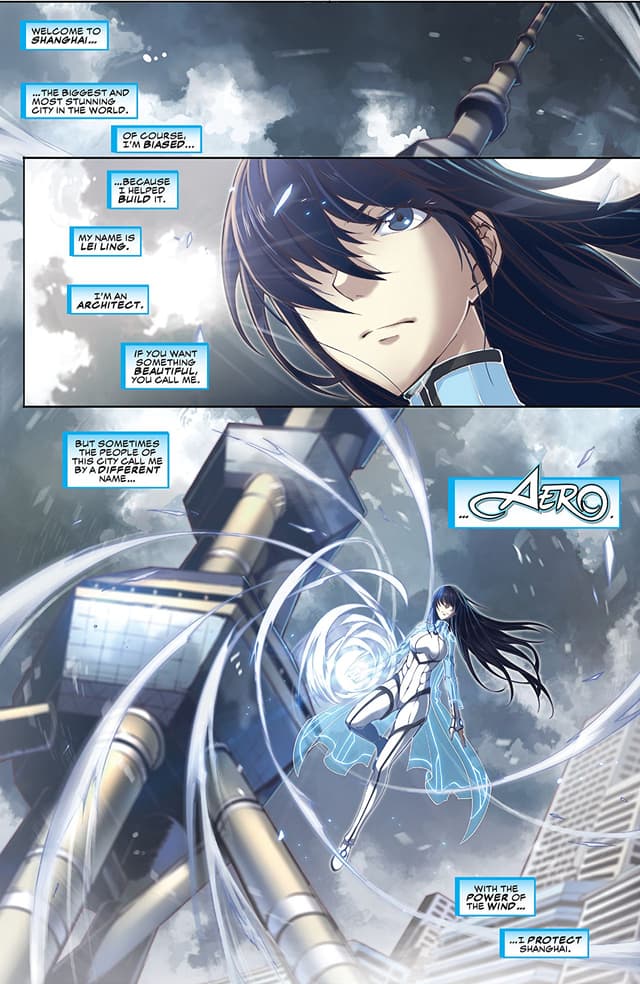 In AERO #1, Lei Ling hits the ground running. Some of the buildings that she lovingly designed—one of which was an apartment building she hoped would be a happy home for families—have been transformed into terrifying monsters.
Imagine fighting malevolent creatures the size of skyscrapers, made out of solid concrete. That's what Lei Ling is up against.
But she has an advantage. Having designed the buildings, she knows their weaknesses better than anyone. She deftly takes down the first one only to be faced by two more, not to mention an enormous and mysterious sky monster of some sort that descends on the city, adding to the chaos. Meanwhile, fighter pilots are trying to take down the building monsters, but if they succeed, the debris will crush everything around them... Will Lei Ling be able to save Shanghai from destruction?
Then, in a special back-up story crafted my NEW AGENTS OF ATLAS writer Greg Pak, Aero teams up with Wave for a crucial tale that explores the secret history of Marvel's newest Filipina Super Hero...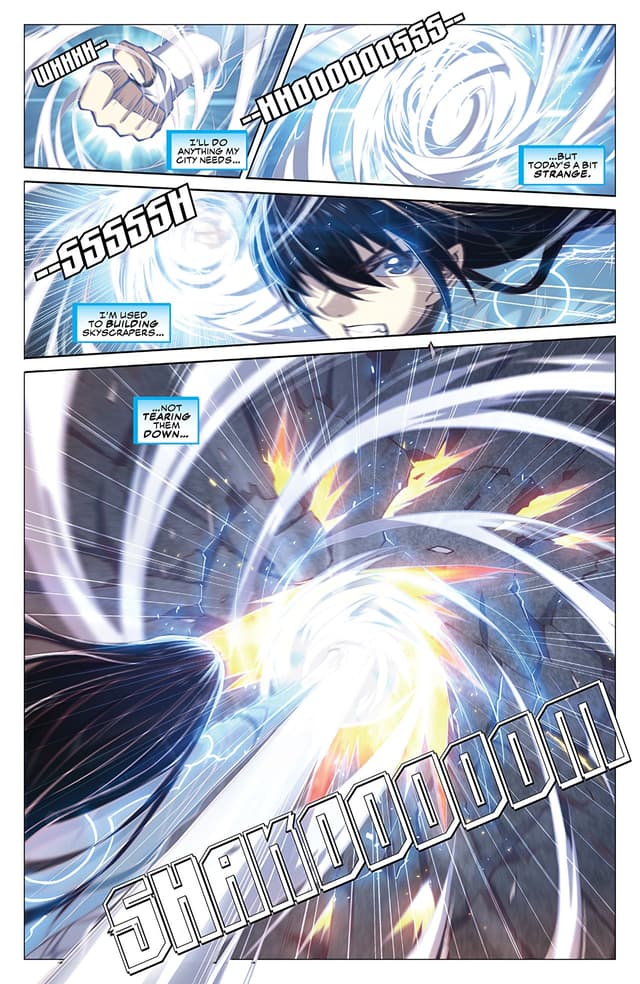 LOOKING FORWARD
As if Lei Ling didn't already have enough on her plate, her personal life presents new challenges in issue #2. In the midst of dealing with skyscraper monsters and giant sky golems, a loved one springs a surprise that upends her civilians life too!
Then, this August, Greg Pak and the NEW AGENTS OF ATLAS return for a brand-new series!
Read AERO #1 at your local comic shop now! Then pre-order AERO #2 for all the ongoing action!
The Hype Box
Can't-miss news and updates from across the Marvel Universe!