Comics
Published August 8, 2022
Chef Anna Ameyama Is a Culinary Super Hero in Infinity Comics Series 'T.E.S.T. Kitchen'
We spoke to series writer—and Michelin Star Chef—Paul Eschbach about food, fandom, and the recipes that readers can cook up from the pages of 'T.E.S.T. Kitchen'!
Have you tried Marvel Unlimited yet? It's your all-access pass to over 30,000 Marvel comics at your fingertips. Get your first year of Marvel Unlimited for just $60 by using code MUSAVE60 at checkout!
New on the Marvel Unlimited app: Marvel Comics has now expanded into the culinary arts with T.E.S.T. KITCHEN, a brand-new Infinity Comic series from renowned chef Paul Eschbach and artist E.J. Su!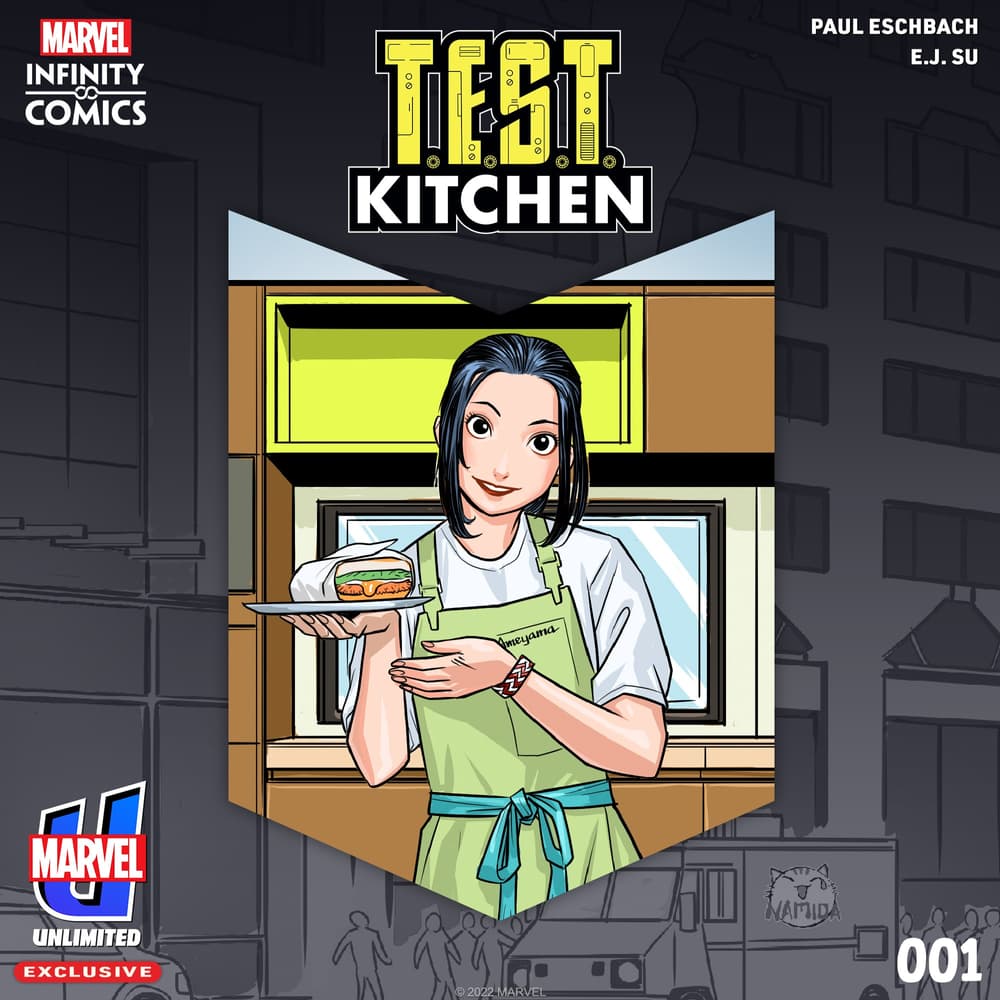 Follow Anna Ameyama, a top star chef who dreams of running her own food truck—and that dream has finally come true! Until it's crushed into collateral damage during an Iron Man fight. But when Tony Stark tastes the deliciousness he just devastated, he offers Anna a new job: as his personal chef! The best part? Anna's recipes (created by Paul Eschbach himself!) are included in each issue. So you'll see how surprisingly easy it is to eat like an Avenger right in your own home.
We spoke to Eschbach about his Marvel fandom, recipes from this monthly series, and what type of food Wolverine would be if Wolverine were a food.
First off, Anna is my hero for standing up to Iron Man! How did you develop her character? Is she based off anyone?
PAUL ESCHBACH: As she should! [Tony has] been flying around for years crashing into personal property getting a pass! Back when [Marvel Editor-in-Chief] C.B. Cebulski and I first met and were living in Shanghai, we talked about bringing our love of food culture to comic culture. I'd say Anna is probably based a bit off me and how I've learned to cook, and she's maybe even taken some chances I wish I might have taken. I have a three-year-old daughter so it seemed natural to create another positive role model for her, given the chance.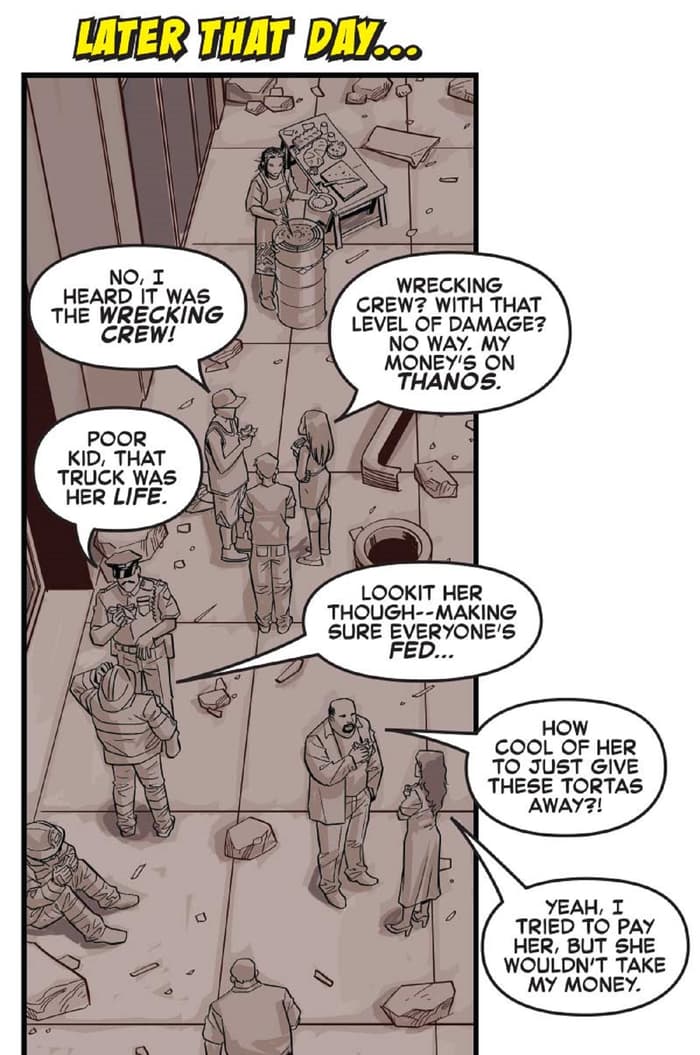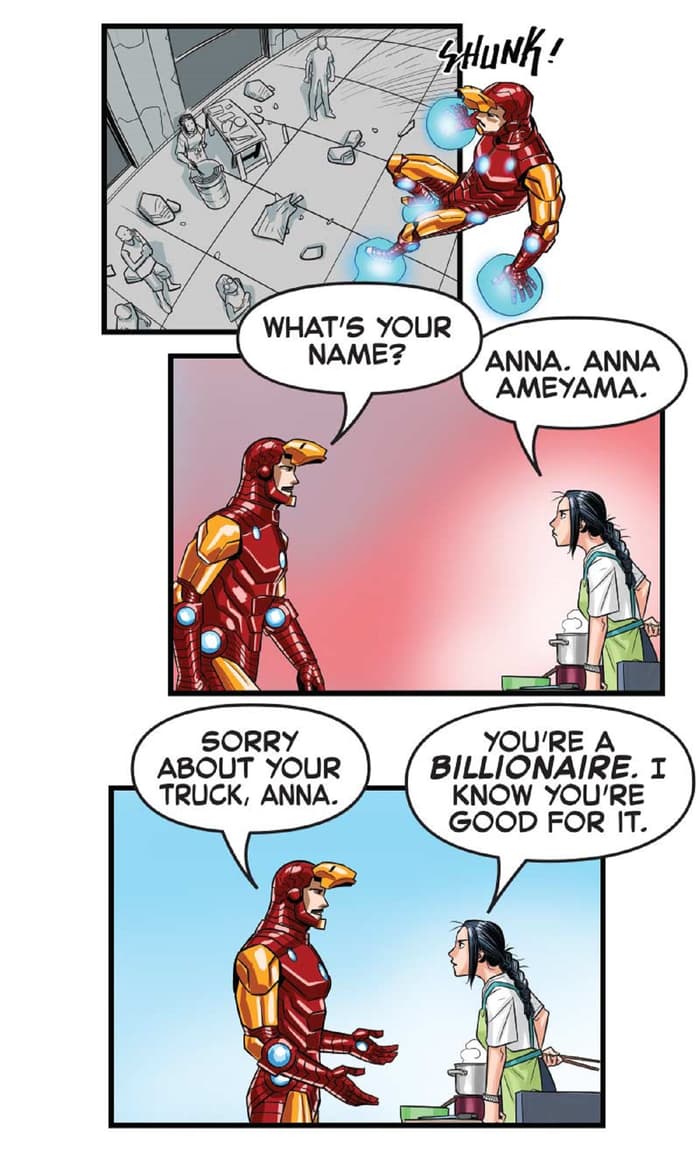 What were some of your earliest Marvel memories?
PAUL ESCHBACH: I started reading and collecting comics back when I was 10 or so, early 90's. I was probably really introduced to comics culture living in Japan as a kid but coming back to the states in '93 I remember diving into the X-Men with AGE OF APOCALYPSE, Carnage, Punisher, and especially NEW MUTANTS (1983) since Deadpool had  Katanas and much of my young life had been spent in Japan. Hmm—maybe that was deeply influential into me becoming a chef and using knives all day…
How did you determine which recipes to use in T.E.S.T. Kitchen?
PAUL ESCHBACH: When C.B. and I sat to plot out the year, we wanted to make sure the recipes were approachable and still a bit different. Cooking should always be approachable and inclusive. Like comics, [recipes] have always been a conversation piece, a way to tell a story for me, where I've been and what I've learned. But in the end I want to make sure they were fun and delicious!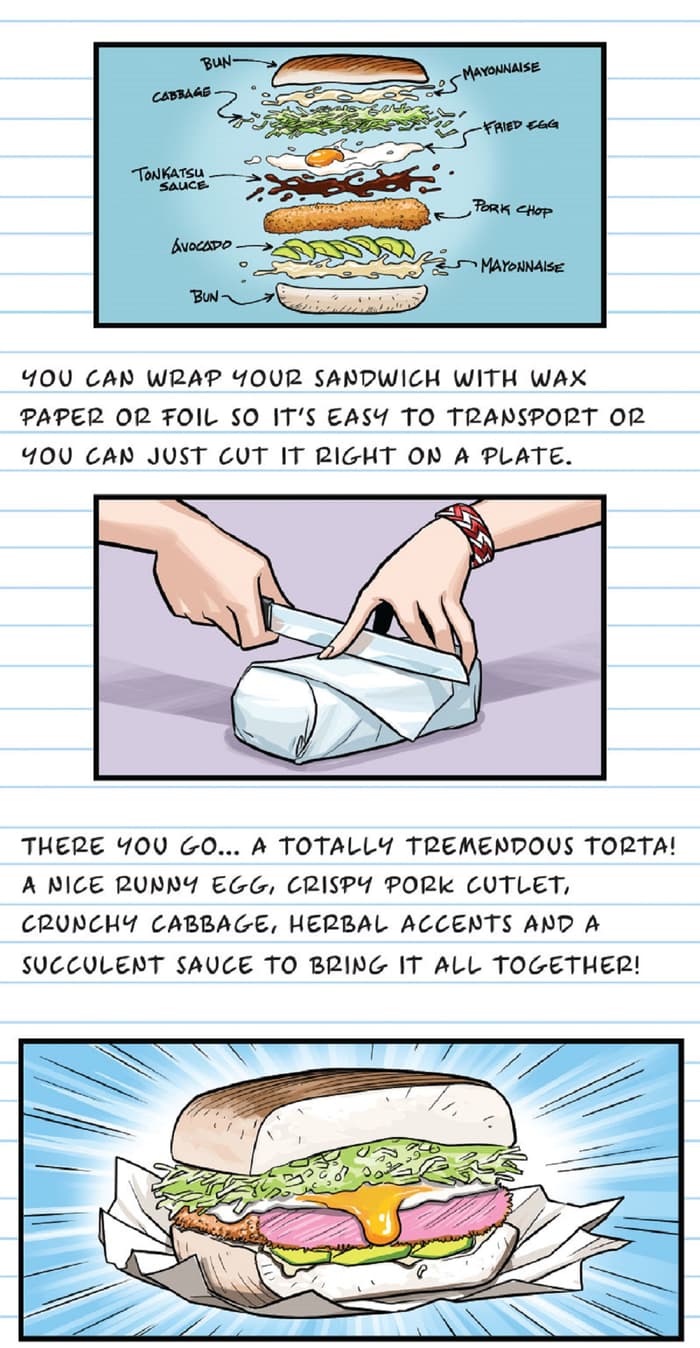 And finally: If your favorite Marvel character was a dish what dish would they be and why?
PAUL ESCHBACH: ARRGGHHH I don't want to eat a hero! My favorite character growing up was always Wolverine—again with the blades—did you just uncover something?! Anyways, his regenerative powers would mean he's like the best bowl of a layered, complex chicken soup or a bowl of linguine and clams that I cook for my wife whenever she's under the weather.
Read T.E.S.T. KITCHEN INFINITY COMIC #1 on the Marvel Unlimited app now, and try whipping up Anna's Tonkatsu Torta for yourself!
Download the Marvel Unlimited app for iOS or Android devices now for more vertical comics starring favorite Marvel characters. You'll also gain instant access to 30,000+ digital issues spanning 80 years of Marvel Comics.
Follow Marvel Unlimited on Twitter and Facebook to stay tuned in to weekly announcements, articles, and more, all at @MarvelUnlimited. Follow us today to join the conversation with thousands of fellow fans, and let us know what you're reading!
The Hype Box
Can't-miss news and updates from across the Marvel Universe!