Comics
Published March 22, 2023
The Origin Stories Behind the 'Women of Marvel'
Hear from the creators of this year's 'Women of Marvel' anthology about their favorite stories and characters, plus what they're looking forward to in this year's special.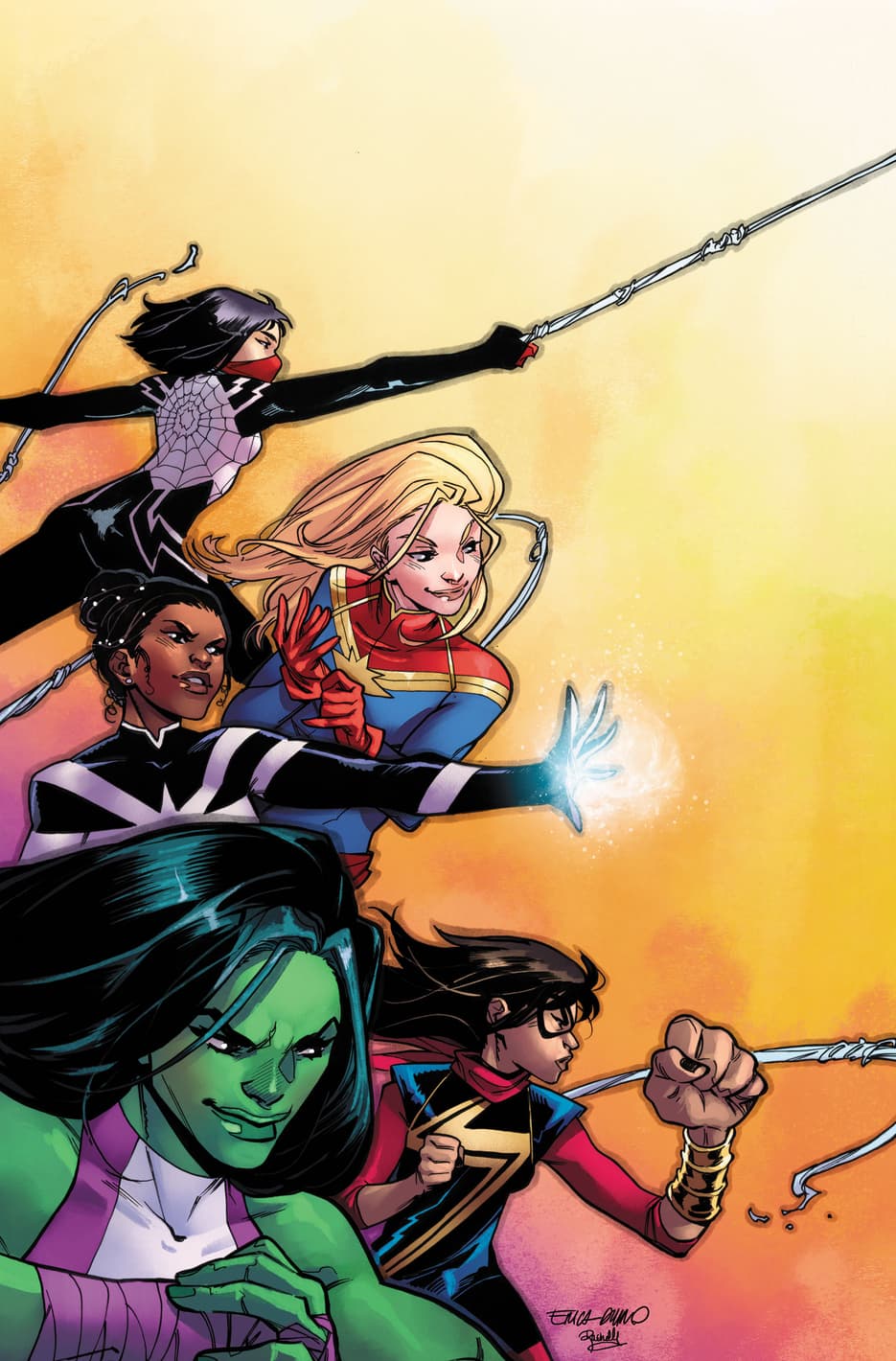 And you're gonna hear them roar: Out in comic shops now, Marvel's fiercest women heroes take the spotlight in an all-new WOMEN OF MARVEL one-shot from the creative superstars that are taking Marvel Comics by storm! America Chavez is sent on a pulse-punching adventure with bestie Kate Bishop! Court is in session with She-Hulk! Silk spins a wild web through New York City that pulls in the Black Cat! And, Monica Rambeau and Ms. Marvel take on an "energy vampire" to save all of New Orleans! Read these stories (and more) as Women of Marvel celebrates more than ten years of uplifting the characters and creators you know and love—and the ones you're about to.
[RELATED: Your Complete Guide to 'Women of Marvel' #1]
We spoke to several of the writers and artists behind this year's special. Here's what they had to say about the stories that inspired their journey into comics, plus what readers can expect from this year's WOMEN OF MARVEL.
CHARLIE JANE ANDERS: WRITER OF ANTHOLOGY INTRO "MORE TEAM-UPS PLEASE"
"One of the first comics I ever fell in love with was the DAKOTA NORTH [limited] series by Martha Thomases and Tony Salmons, which I scavenged from a ten-cent bin at a Salvation Army somewhere. 'Dakota North Investigations' featured an art style that managed to be both noir and cartoony, and a wiseass private detective-bodyguard who wears a black leather jumpsuit and faces down thugs with a smirk on her face. I loved those five issues so much, and I still have them in a box somewhere. There were other comics I loved before that, but the style of those Dakota North comics was so weird and breezy, it made me feel like anything was possible in comics, and also helped me to go looking for other comics about women who face up to heavy hitters with style and aplomb.
If there's one creator who's consistently inspired me in comics, it's Gail Simone, who writes camaraderie and chosen family better than anyone I know."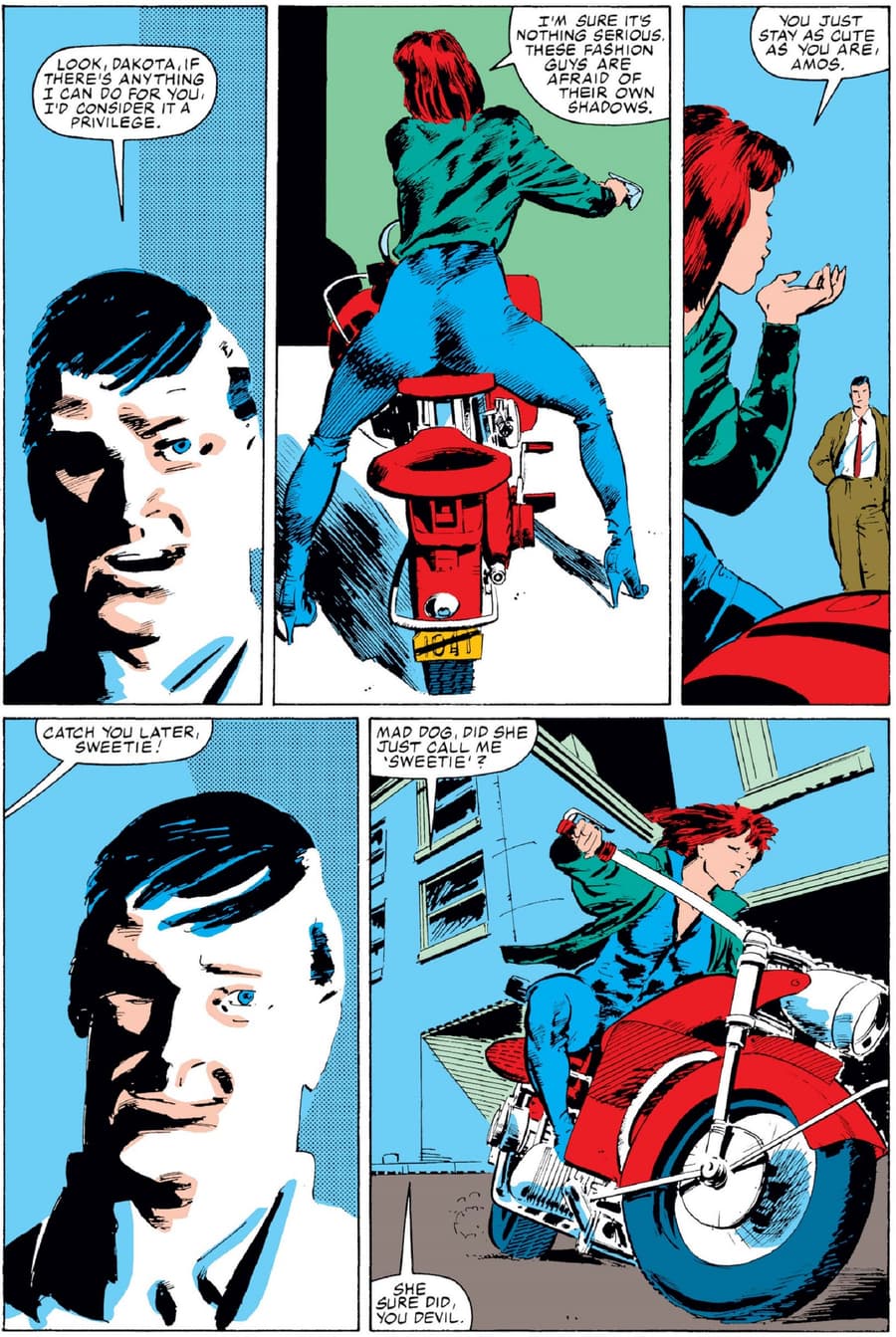 "Like a lot of Gen X kids, my introduction to Marvel came in the form of the [cartoon] X-Men: The Animated Series. I fell in love with characters like Storm and Rogue. I never dreamed I'd be writing for Marvel one day, and it's a thrill to be part of this incredible anthology."
CAROLA BORELLI: ARTIST OF "WHAT A GIRL WANTS"
"[Working on WOMEN OF MARVEL] has been for me one of the most satisfying and awaited experiences of my young career. I am happy to be part of this big family and I hope I have conveyed my emotions through these pages."
VICTORIA YING: WRITER OF "SING YOUR HEART OUT"
"My Marvel origins started with the 90s Saturday morning cartoons X-Men: The Animated Series and Spider-Man: The Animated Series. They made me feel cool and grown up! That inspired me to go to my first comic shop and found the next love of my Marvel life, Deadpool. I'm so honored to get to be a part of this anthology and add my voice to the canon of incredible stories and characters."
MELISSA FLORES: WRITER OF "A STARLING RESCUE"
"As a little girl, I dreamt of going on quests with my favorite heroes. But at the time, female Super Heroes were a little hard to find on television and in movies. I found my solace and inspiration in Marvel comics. Characters like [Wolverine] Laura Kinney, Rogue, Storm, Spider-Gwen, Kate Bishop, and especially America Chavez made my dreams feel possible and within reach. I'm so thankful to be writing a story for my heroes, and fulfilling a childhood dream in the process."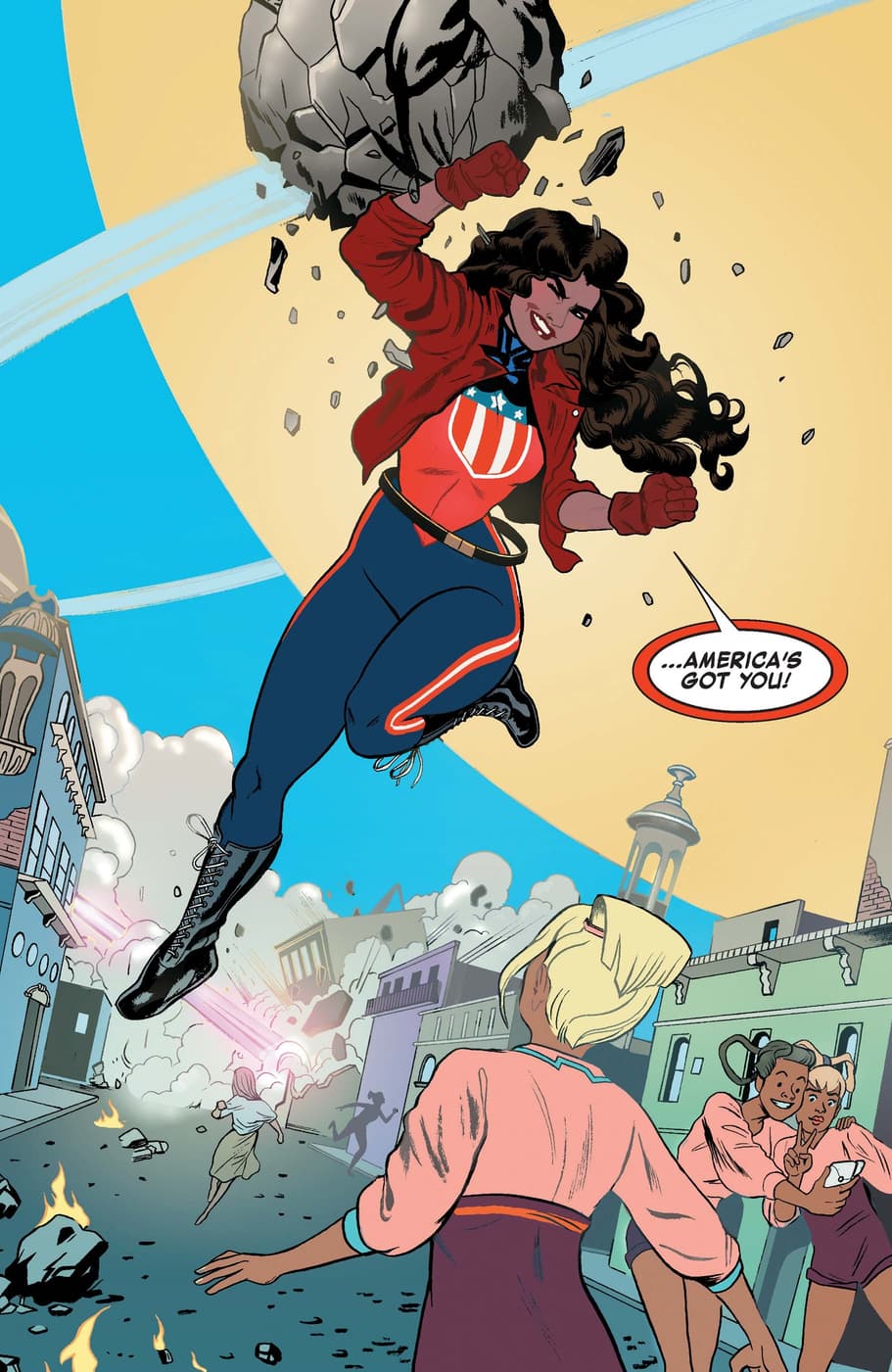 SHAWNEE GIBBS: WRITER OF "ENERGY VAMPIRE"
"Marvel is such a special universe for powerful and complex female characters to thrive in. We adore what G. Willow Wilson and Eve L. Ewing have recently done with the tales of Ms. Marvel and Photon, and were excited to create a narrative where these two heroes can team up."
"The story was also a love letter to New Orleans, a city that is important in our own family history, and one of our favorite places in the country. It was a dream to explore Photon and Ms. Marvel's friendship in Monica Rambeau's hometown."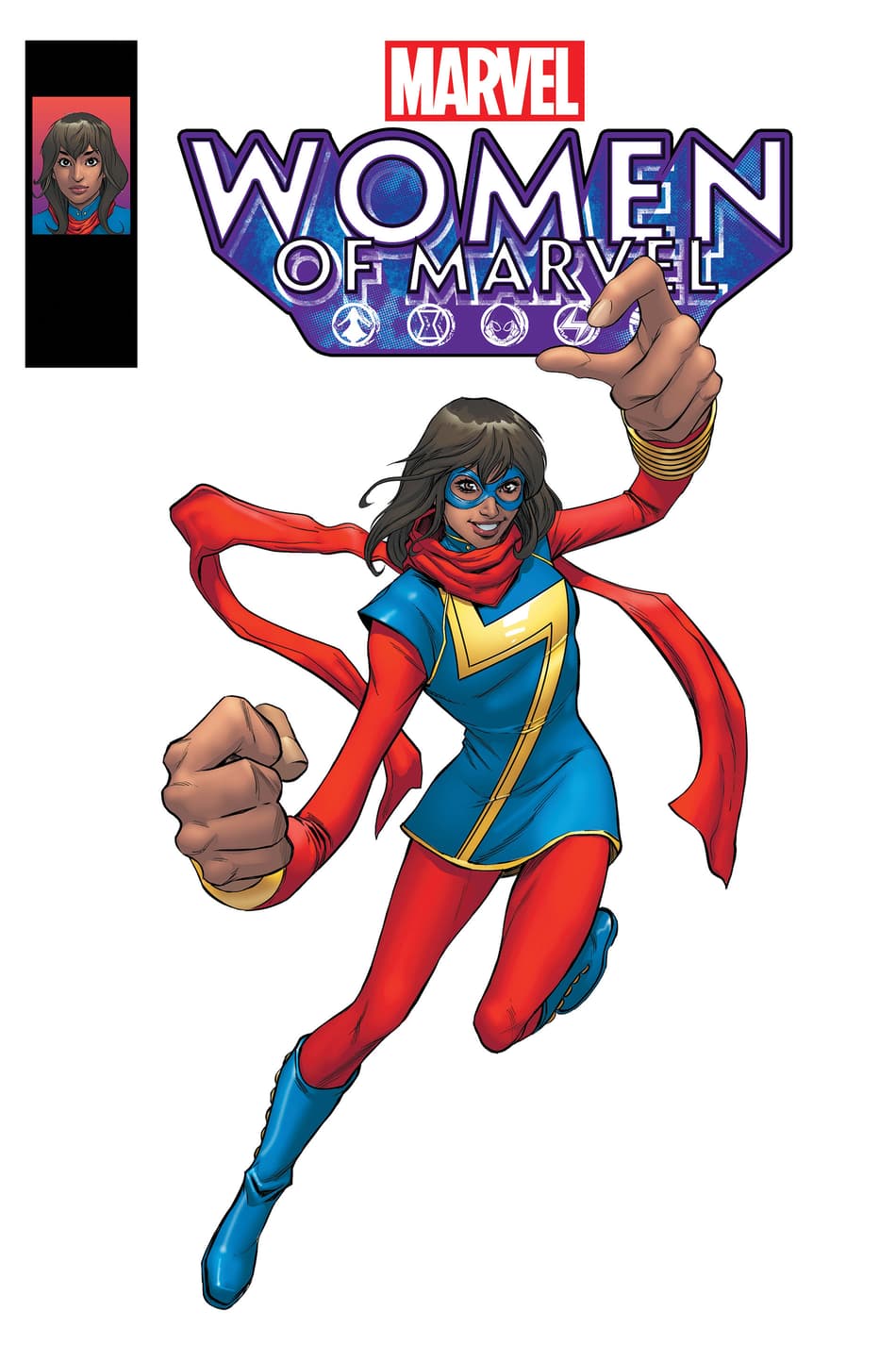 The Hype Box
Can't-miss news and updates from across the Marvel Universe!