Comics
Published February 26, 2020
The Warners Return in 'Road to Empyre: The Kree/Skrull War' #1
Hear from writer Robbie Thompson on what's next for the Skrull family -- and how they play into Marvel's next comic event!
EMPYRE is rapidly approaching, and one family of Skrulls might be finding themselves right in the middle of Marvel's intergalactic comic event! Robbie Thompson, who introduced Marvel fans to the Warners in last year's MEET THE SKRULLS, is bringing the Skrull family into the fold of EMPYRE in ROAD TO EMPYRE: THE KREE/SKRULL WAR #1 alongside artists Mattia de Iulis and Javier Rodriguez. The comic goes on sale Wednesday, March 25, but you can get a preview today!
Have a look at some of the preview art by de Iulis and Rodriguez: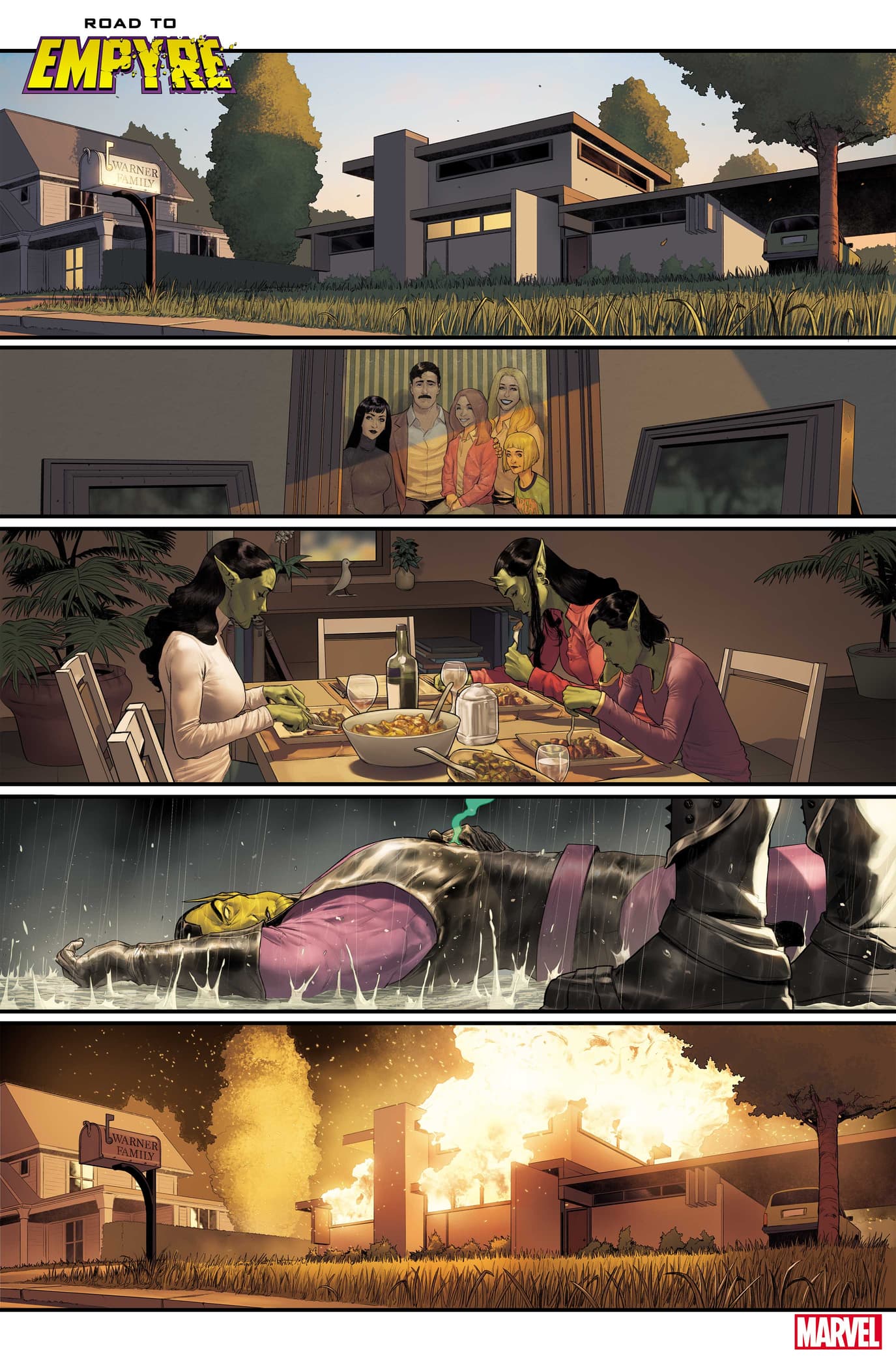 Said Thompson: "Working on MEET THE SKRULLS was an amazing experience. I loved collaborating with Niko Henrichon and Editors Nick Lowe and Kathleen Wisneski to bring this family to life. We had all hoped to tell more stories with them down the road, so I was absolutely thrilled when Executive Editor Tom Brevoort reached out about ROAD TO EMPYRE. After he and Editor Alanna Smith caught me up with all of the enormous EMPYRE plans they, Dan Slott, and Al Ewing have created, I was even more excited to see the Warners be a part of the event.
"The Warners are near and dear to my heart, and Tom had such a great pitch to have them be a part of this mega-event, which would allow us to continue telling the Warners' story, but without ever losing the emotional core of the mini-series. Working on these characters again with Mattia de Lulis, and reteaming with the brilliant Javier Rodriguez on the flashbacks in the issue, has been an absolute blast. I can't wait for people to check out ROAD TO EMPYRE, and I hope to see more from the Warners down the road!"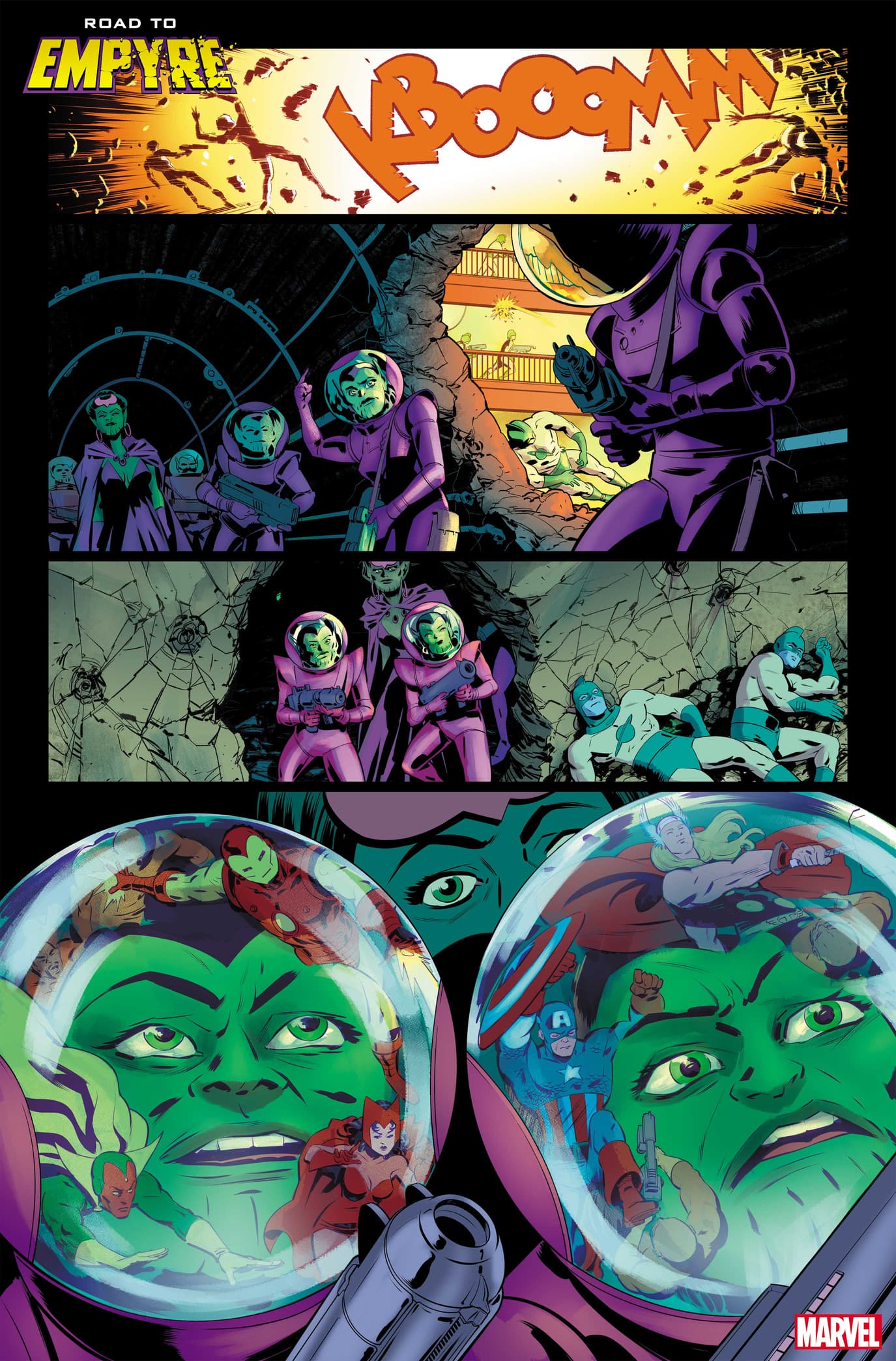 In the wake of INCOMING, everything has changed for the Kree and the Skrulls. And out in the cold on Earth, the Warner family need to work out what has happened and what it means for the future of their family and their race -- and that means educating their kids on just how the Kree and the Skrulls first went to war!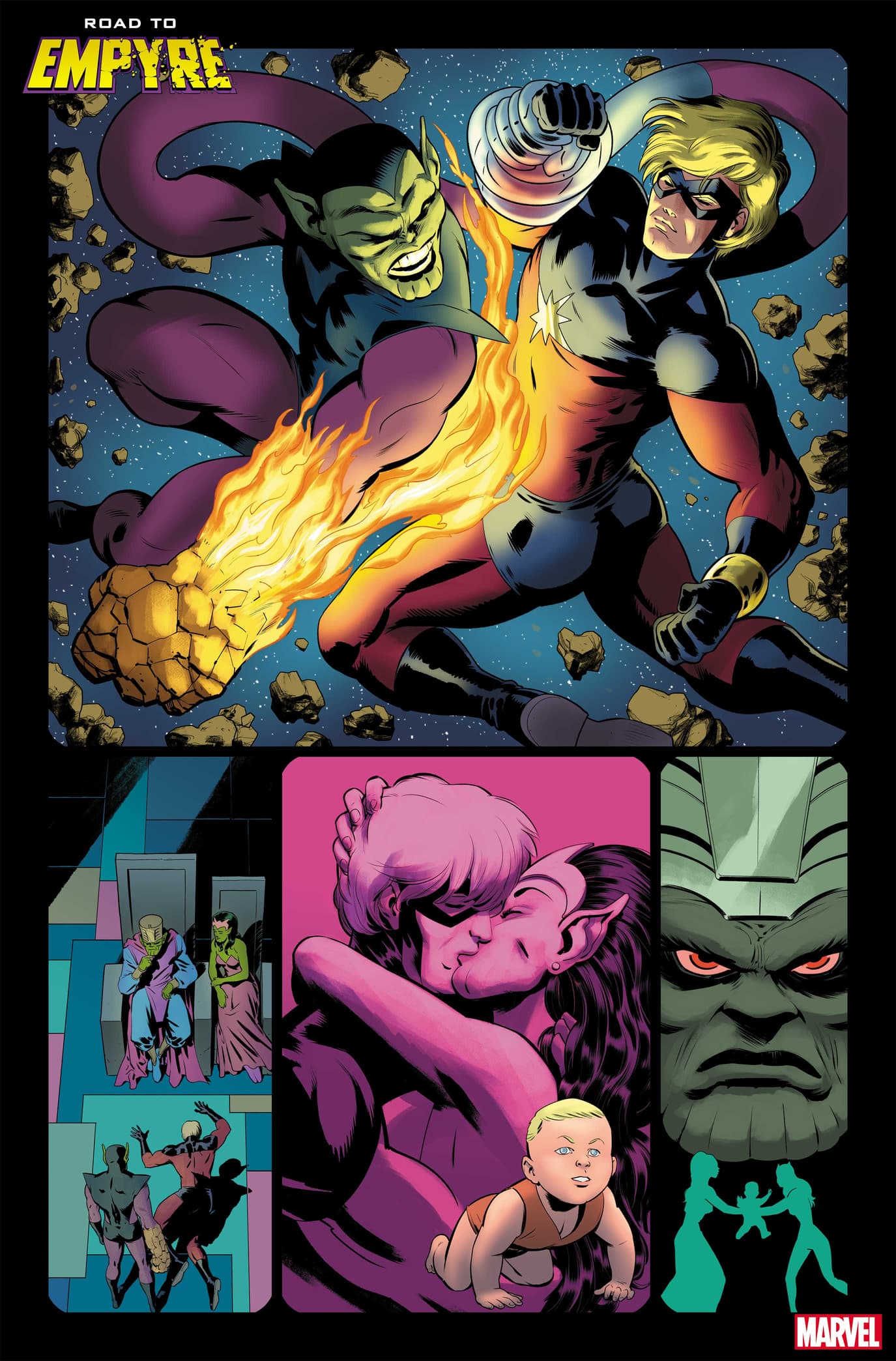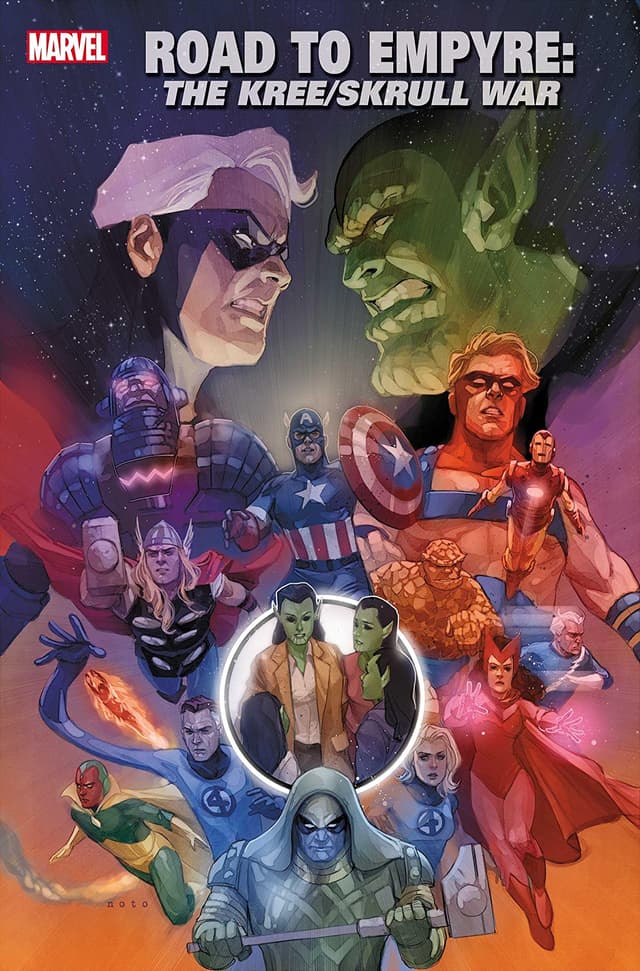 The Hype Box
Can't-miss news and updates from across the Marvel Universe!