Comics
Published April 19, 2021
The X-Men, Gwen Stacy, Taskmaster, and More Face Knull
Read this week's additions to Venom mega-event 'King in Black' on Marvel Unlimited!
Have you tried Marvel Unlimited yet? It's your all-access pass to over 28,000 Marvel comics, all available at your fingertips. Sign up now and get your first year for $60!*
The S.W.O.R.D. station, Carnage, Gwenom, Taskmaster, Kingpin, and more face Knull's music in this week's KING IN BLACK! Read the next chapters from the cross-title event that spins directly out of creators Donny Cates and Ryan Stegman's epic run on the Lethal Protector on Marvel Unlimited now, or catch up from the very beginning.
The Abyss Made Flesh. The Destroyer of Stars. The God of Symbiotes. Knull is here, and this time he's brought an army. The Avengers and the X-Men are battling the symbiote fray in New York City, but reinforcements are required ranging spider-heroes of the Multiverse, mercenaries, and a mutant space station too.
Read about this week's KING IN BLACK tie-ins below, and see what other new titles hit MU this week!
NEW ON APRIL 19
Gwen Stacy meets the King in Black! Bonded to a synthetic symbiote from another reality, Ghost-Spider, AKA Gwen Stacy of Earth-65, is unique among the Web-Slingers of the Multiverse. But when Knull descends on her adopted home dimension, his gravity well of dark psychic energy will reap unforeseen consequences not only on Gwen, but on her symbiotic suit as well.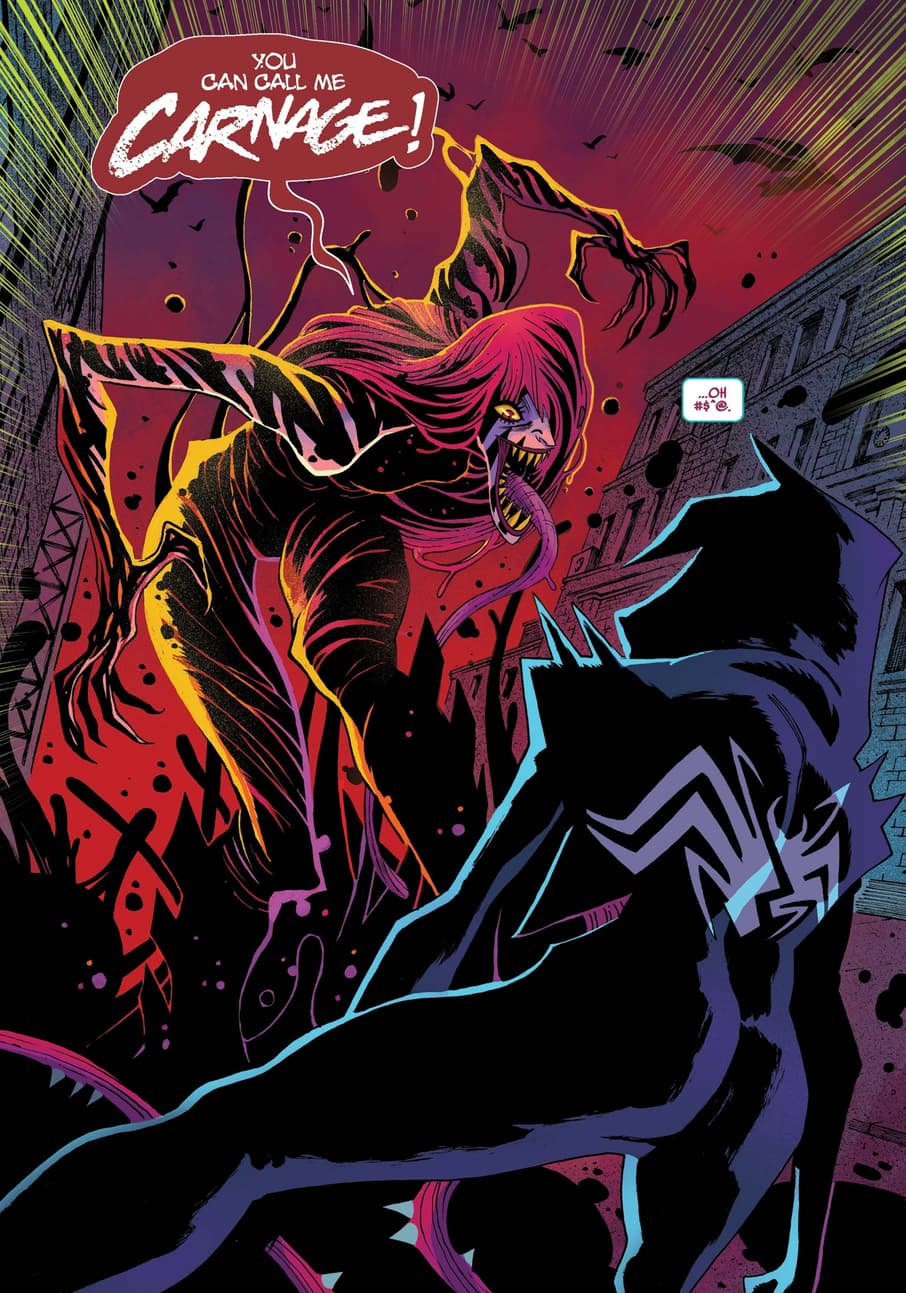 In PLANET OF THE SYMBIOTES, all-star talents join forces on stories that will set up key moments in KING IN BLACK, featuring epic clashes between Knull's army and your favorite heroes, the return of fan-favorite characters, surprising revelations about the Venom mythology, and introductions to new players in the Marvel Universe.
Issue #1 kicks things off with two essential KING IN BLACK chapters. Teaming up with artist Guiu Vilanova, writer Clay McLeod Chapman returns to the adventures of Scream. Amidst Knull's takeover, Scream is forced to take on her siblings, the other Life Foundation symbiotes, in an action-packed family reunion that will prove once and for all who the strongest Venom offspring really is. Next, writer Frank Tieri and artist Danilo Beyruth will take readers back to the Ravencroft Institute. Picking up directly on the developments from Tieri's RAVENCROFT series, this haunting tale will house surprising discoveries about Knull's legacy on Earth and reveal the role that the ancestor of Cletus Kasady AKA Carnage, Cortland Kasady, has to play in things to come.
Kingpin's killers versus an army of unkillable dragons! An army of evil space dragons have come to attack Earth and are starting with New York. Mayor Fisk has a plan for that. Assembling a group of killers, mercenaries, and just generally pretty horrible people like Taskmaster, Rhino, Star, Mr. Fear, and Batroc the Leaper, Mayor Fisk tasks them with saving the city or die trying… or die right then and there. The fate of the entire world may rest in the hands of the absolute worst people in the Marvel Universe. What could go wrong?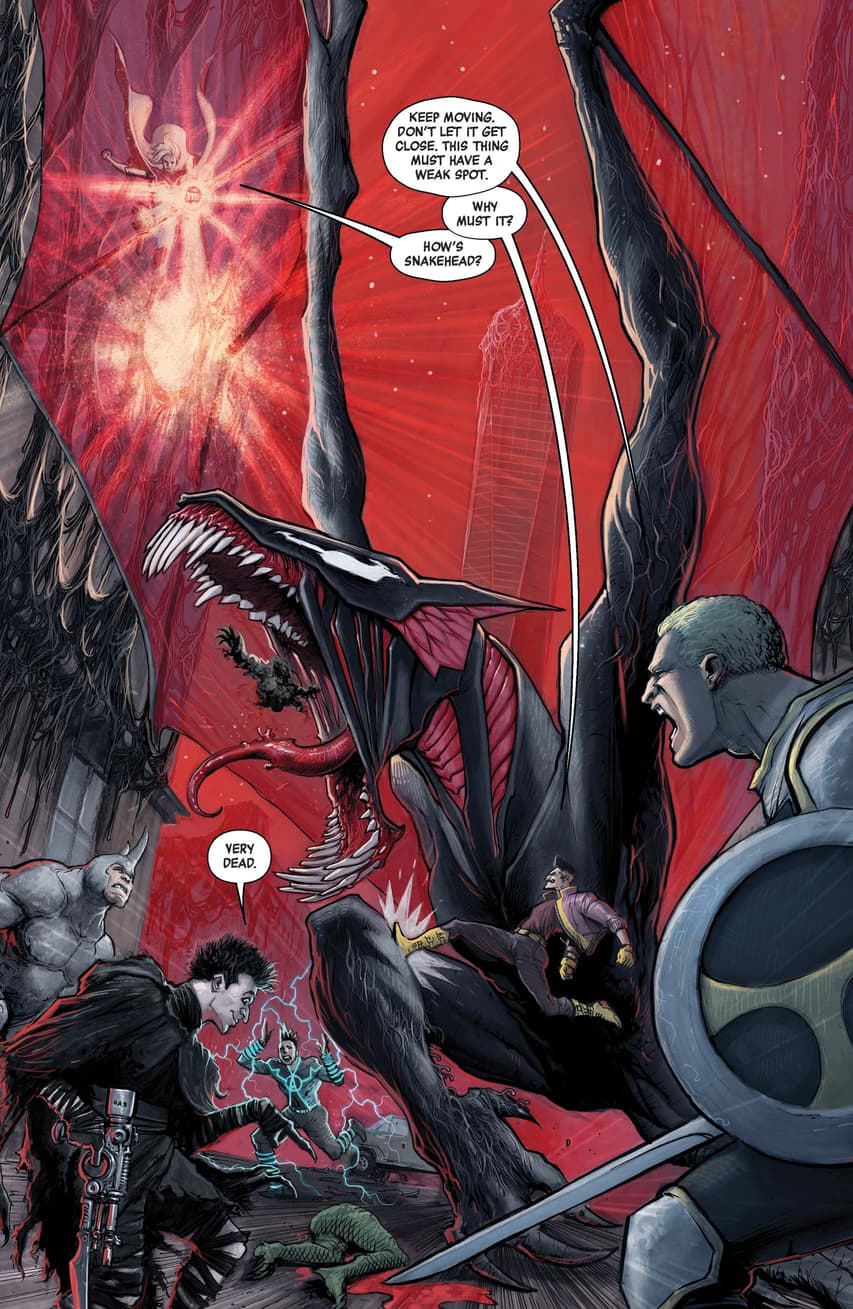 What is Protocol V? The S.W.O.R.D. station is thrown in at the deep end of a planetary crisis as the mutants of Krakoa battle the King in Black. While a cross-division team takes on latex dragons from outer space, Abigail Brand prepares a deniable operation all her own. What is Protocol V—and can the Earth survive it?

The Union must battle for their lives (and each other) as the invasion crescendos! Thrust unto the global stage, will they be able to prove themselves as a team or will they crumble as the world watches? Plus, a devastating blow to the fledgling team rocks them to their very core!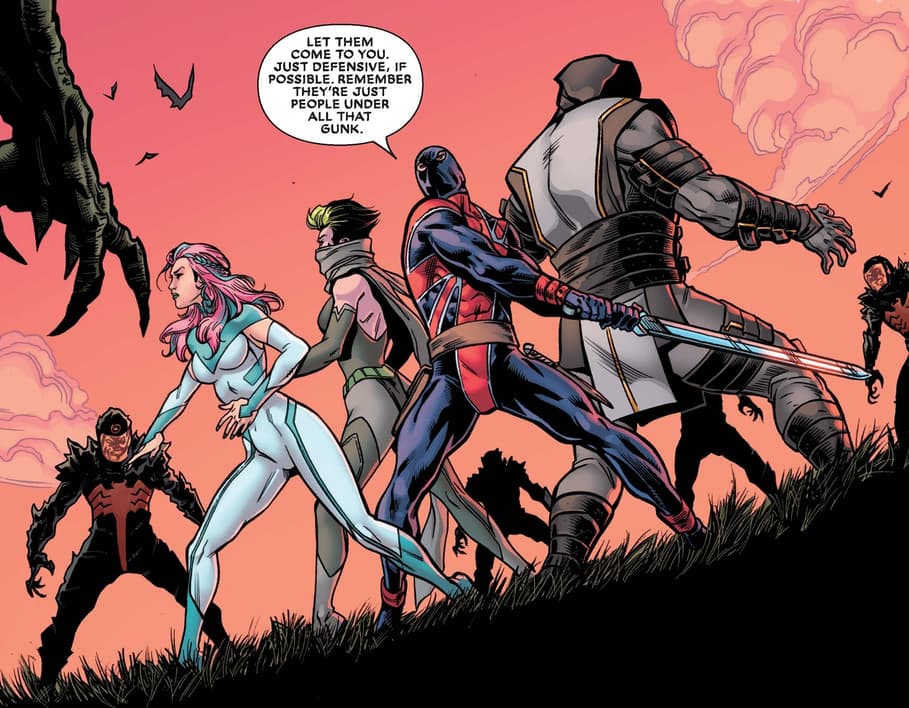 Start reading KING IN BLACK today, or brush up on the comics history of Knull before diving into issue #1 now.
Follow Marvel Unlimited on Twitter and Facebook to stay tuned in to weekly announcements, articles, and more, all at @MarvelUnlimited. Follow us today to join the conversation with thousands of fellow fans, and let us know what you're reading!
*(plus tax where applicable) All prices in US dollars. Offer valid 4/12/2021 12:00 AM ET to 5/15/2021 11:59 PM ET on annual memberships only. First year billed upfront at a one-time payment of $60.00; subsequent years billed annually to the payment card on file at the then-current annual subscription fee (currently $69 per year) unless and until cancelled. Offer is open to new and former (now-cancelled) Marvel Unlimited members. Valid payment card required to redeem offer. Auto-renewal and others terms and conditions apply. See here for additional terms.
The Hype Box
Can't-miss news and updates from across the Marvel Universe!