Comics
Published December 5, 2019
Throwback Thursday with this Key Black Widow Series
Dive into the Marvel Unlimited archives with our #TBT spotlight!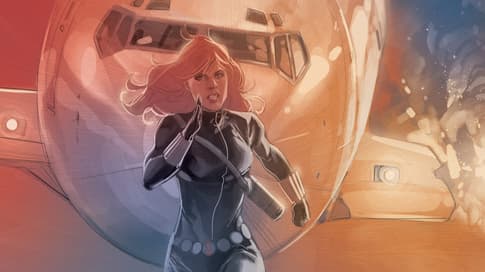 This week, Marvel Unlimited takes you past the red tape of the Red Room, as we break down an essential Black Widow series! Beloved by fans, beloved by creators, BLACK WIDOW (2014) is a central place to start for new readers, or those just looking to say "Zdravstvuyte" to a stylish and cinematic caper.
This week's #TBT cut?

Nat's hitting the ground running (and jumping and swimming and stabbing) in this brisk 20-issue run, all grounded by Widow's atonement quests in an effort to erase her KGB past. In reality, she's lone ranging from the Avengers, and only takes contracts that protect the collateral or neutralize the source.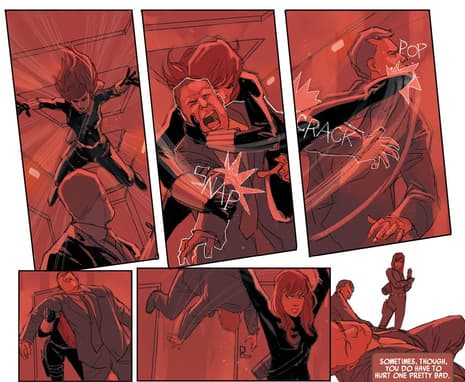 The first arc sees Natasha through a S.H.I.E.L.D. mission. She's been trailing the "Hand of God", a Russian terrorist cell that's responsible for blowing up the Ukrainian Embassy in Paris.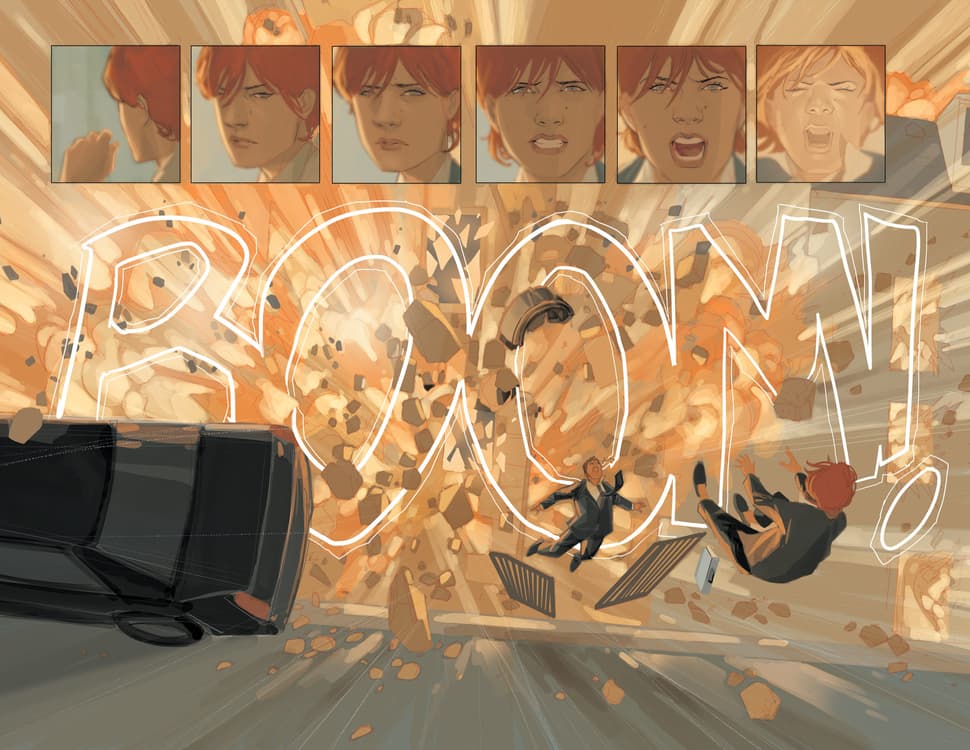 It's a steep climb to a resolution with this operation, and it mainly plays out as shadow warfare with the "Hand of God's" main lackey, a former monk who calls himself the "Hammer of God". Some shoddy intel takes Natasha to the heart of Montenegro, where an old, yet now-cybernetic face reveals themselves as the catalyst behind the Hammer's various bombings…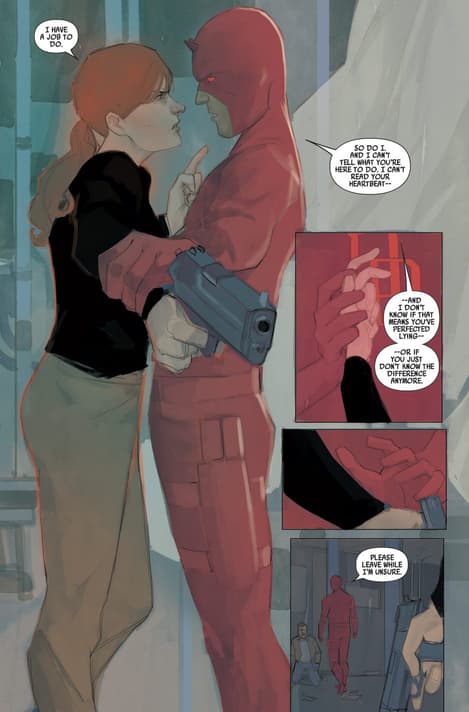 We're even treated to a juicy, pulpy team-up with yet another ex, Winter Solider! Don't worry, this isn't the last we see of him…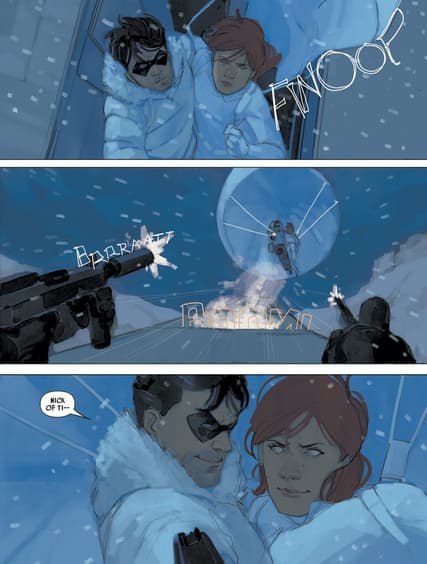 Plus an extremely meta run-in with Hawkeye! (They'll chase each other in a circle and get panel time together in #10).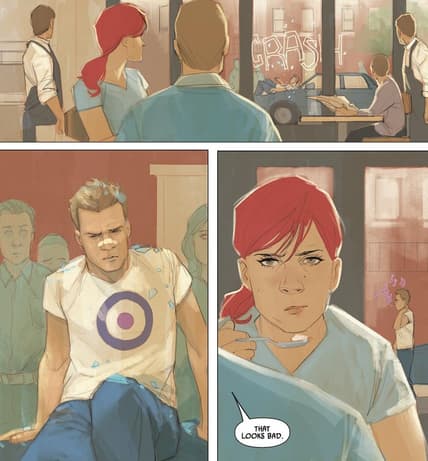 But Nat's fun only lasts so long. In the latter half of the series, her blood-soaked ledger comes back to haunt her, and one of her worst sins ever committed with the KGB forces Widow to regress. Chaos, the same organization who's unleashed the "Hammer of God", maintains a hold over Natasha and S.H.I.E.L.D. as they begin to hunt the hunters. Widow is nothing less than savage as she throws herself off planes, trains and automobiles, all while pulling off Master of Disguise-level stunts to escape a public that's turning on her.
The last few issues are a true shift. In what could be described as a spirit quest, Natasha meets The Prophet, the being at Chaos' apex. If you've ever wanted to peek inside Widow's private vault of memories, here's your chance. First kills, losses, and loves—it gets pretty deep, and it's all covered here.
Sure, this series is an international spy thriller complete with the gadgets and explosions and intrigue, but at its core is one of the clearest and fully-fledged portrayals of an agent whose first priority is duty—and who's as capable of the very best as they are the… not best.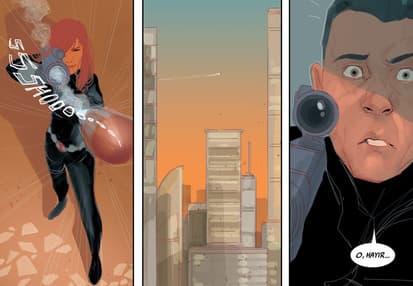 Start here, and don't stop—try our Black Widow Reading List for more 101 issues and series starring the legendary assassin and Avenger!
Binge this series now with Marvel Unlimited, and gain access to 25,000+ digital comics to read anytime, anywhere.
The Hype Box
Can't-miss news and updates from across the Marvel Universe!