Comics
Published November 8, 2022
Get to Know the Women of Wakanda
The history of Shuri, Queen Ramonda, the Dora Milaje, Okoye, Aneka, and more!
Have you tried Marvel Unlimited yet? It's your all-access pass to over 30,000 Marvel comics at your fingertips. Start your 7-day free trial, or sign up with plans as low as $9.99 a month.
Everyone knows about the legendary Black Panther, but you might not be as familiar with the women of Wakanda. They helped shape the kingdom and nation of Wakanda as we know it today!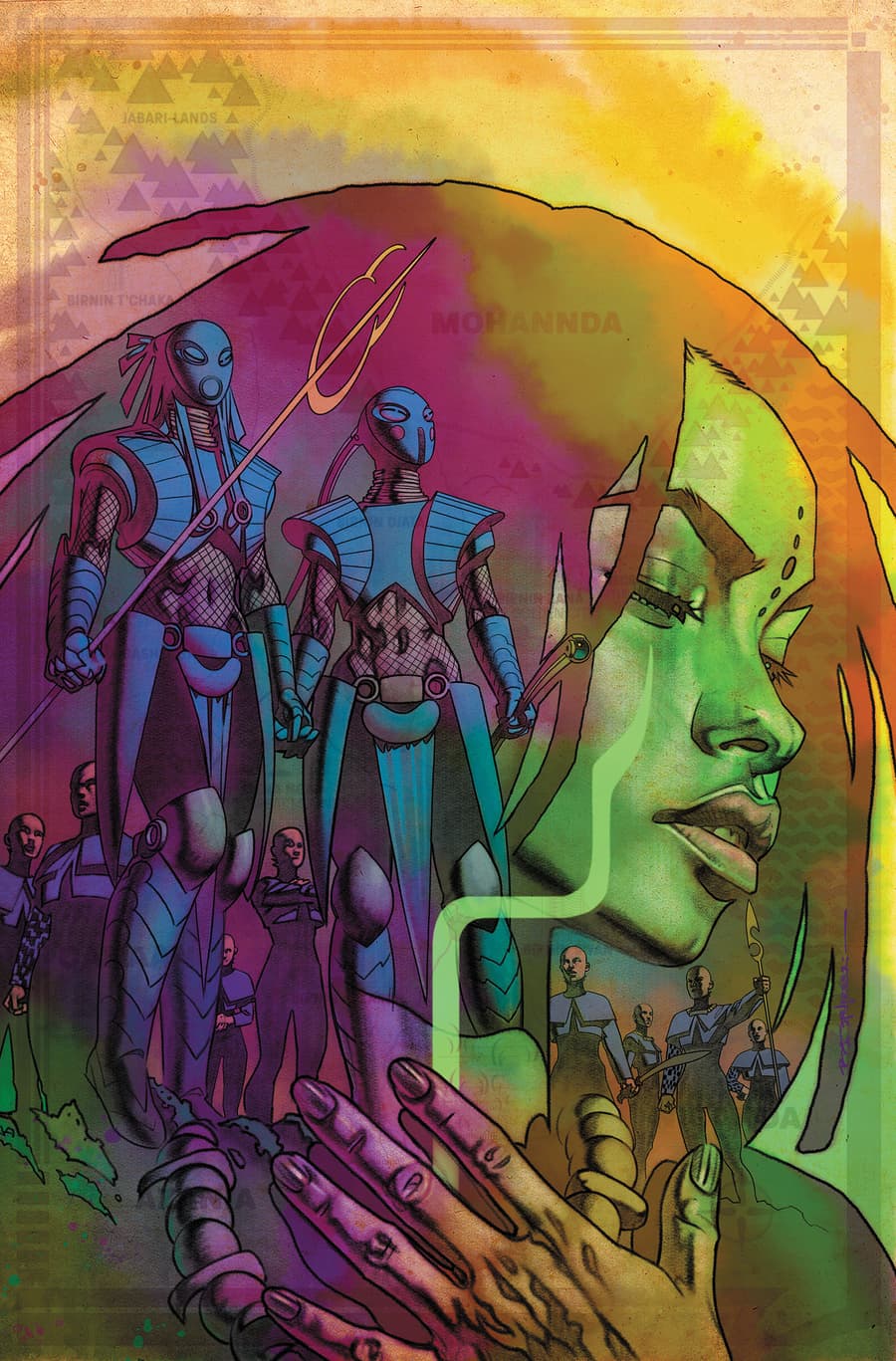 For instance, did you know that T'Challa's biological mom, N'Yami, studied the properties of Vibranium? Her research led to discovering the medicinal effects of Vibranium rings and anklets that advanced Wakanda overall. Although N'Yami has passed away, the women listed below carry her spirit and strive to do what's best for Wakanda. (Not all their contributions have been for the greater good, however.)
If you want to know more, read on as we spotlight these formidable women!
AYO—THE NEW RECRUIT (FIRST APPEARANCE: ULTIMATES #1)
Raised by her father to attack her opponents without mercy, Ayo was recruited to join the Dora Milaje, loyal protectors of the royal family. She trained in multiple fighting styles and with various weapons such as the Wakandan spear. She once "borrowed" Midnight Angel armor to break out her lover and fellow Dora Milaje member, Aneka, from, a Fort Hahn prison located in Wakanda's Golden City. Disillusioned, Ayo would later leave the Dora Milaje. And speaking of Aneka…
[RELATED: Who Is Ayo?]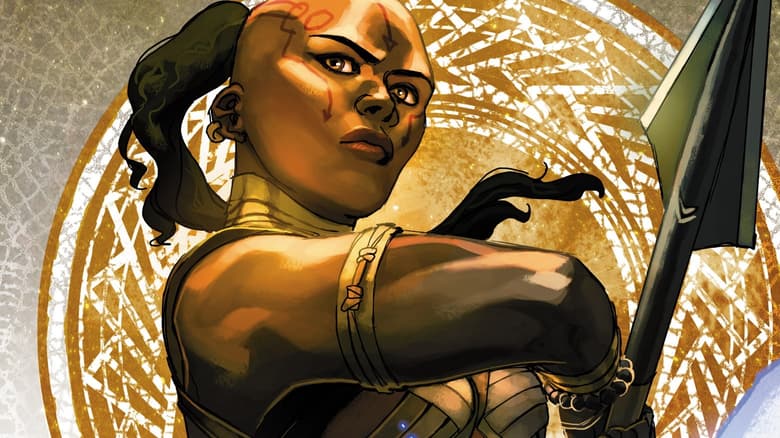 ANEKA—ALWAYS A LEADER (FIRST APPEARANCE: BLACK PANTHER #8)
Aneka was the former combat instructor and captain of the Dora Milaje. She fell in love with a certain rebellious recruit—Ayo—and would be sent to prison by Queen Ramonda after killing a corrupt chieftain. After escaping, she would co-establish with Ayo the Midnight Angels, a strike force composed of the best of the best Dora Milaje. Aneka considered the Angels to be the true Dora Milaje; their purpose was to defend and aid the oppressed, not only act as protectors to the throne.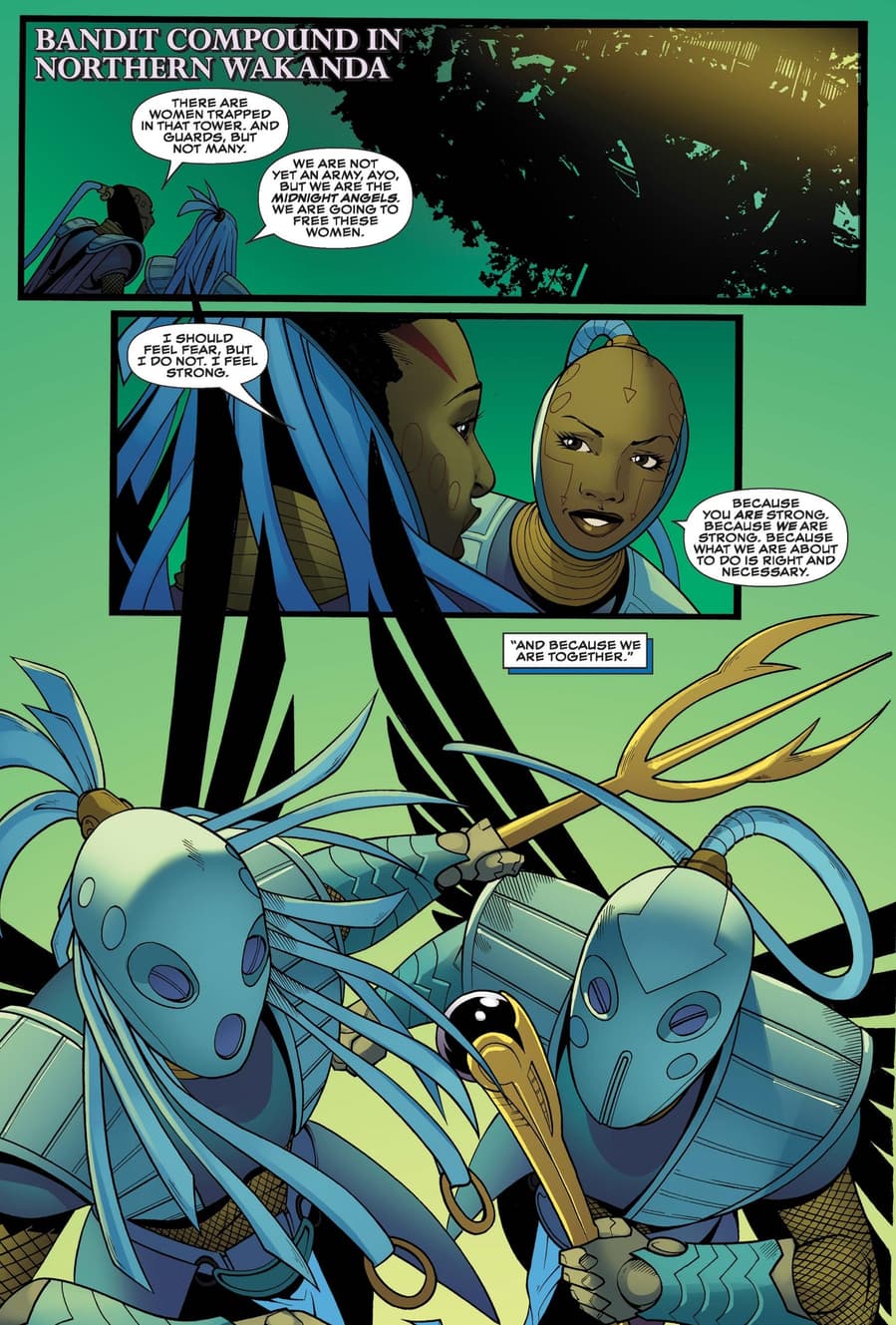 Originally from South Africa, Ramonda caught T'Chaka's attention—and later his hand in marriage—after she found a lost 5-year-old T'Challa. She is the mother of Shuri and stepmom to T'Challa and adopted son, Hunter. She was abducted by the abusive politician Anton Pretorius and kept prisoner for over a decade, but he would not break her spirit nor deter her from eventually returning to Wakanda. When a man named Achebe tried to plan a coup in Wakanda, Ramonda feigned an alliance with him in order to give intel to the Black Panther. Her cunning and resourcefulness saved the country she loves.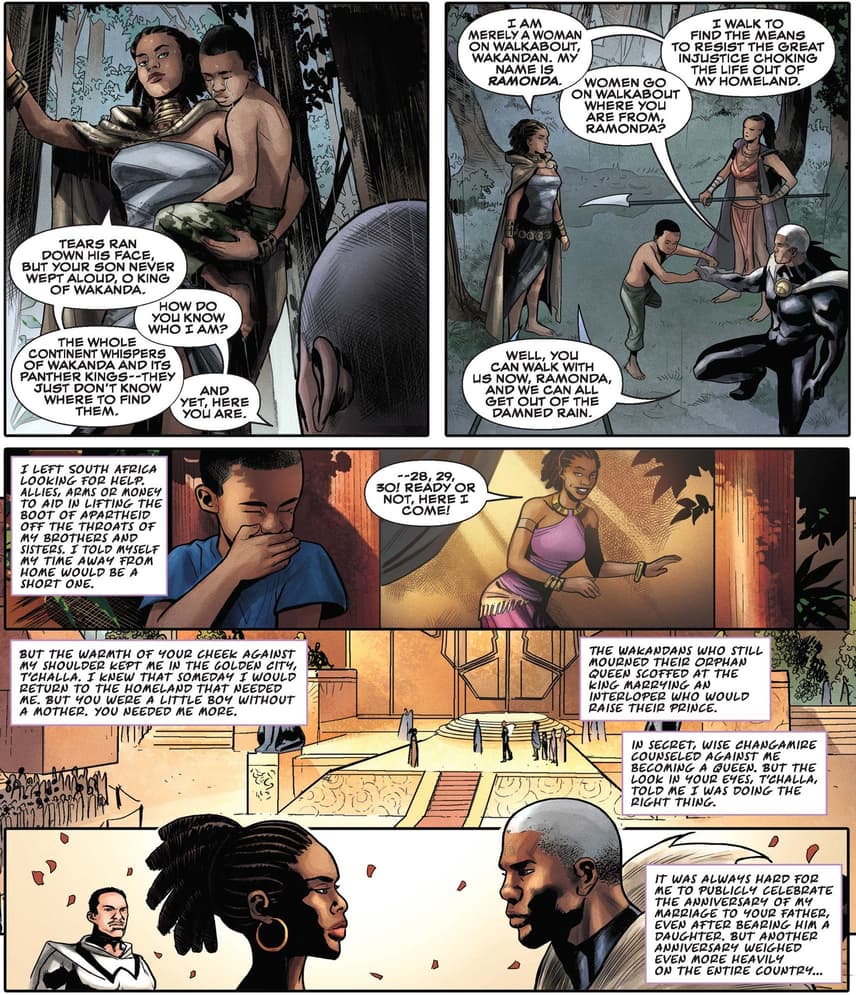 OKOYE—MODEL DORA MILAJE (FIRST APPEARANCE: BLACK PANTHER #1)
Equally deadly as she is wise, Okoye was one of the first women to join the new order of Dora Milaje after it was reactivated by T'Challa. She is an accomplished strategist and was the director of the Agents of Wakanda. She was once friends with Nakia (more on her later), but things became complicated. Really complicated.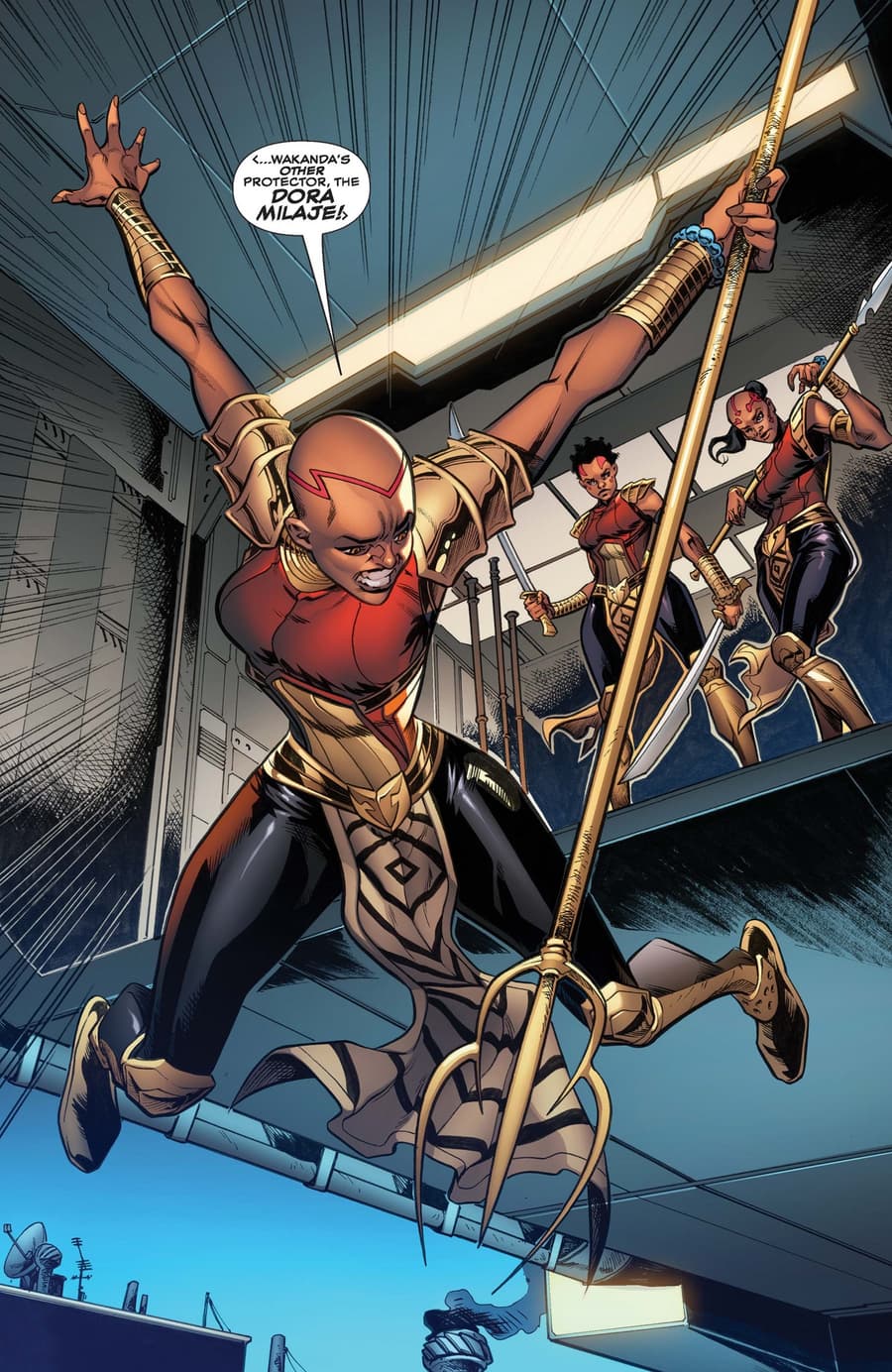 DORA MILAJE—FIERCE FIGHTING FORCE (FIRST APPEARANCE: BLACK PANTHER #1)
The Dora Milaje were once ceremonial wives-in-training for the King of Wakanda and the Black Panther's bodyguards. They were disbanded after a time, but T'Challa reinstated their position to decrease political discord in Wakanda. The Dora Milaje evolved into protectors of Wakanda and its citizens. They spoke in a Hausa dialect, ensuring privacy when speaking among themselves and their ruler. However, the Dora's trust in T'Challa was shattered in NEW AVENGERS (2013) #12, and they broke their spears to symbolize this break in loyalty. They would, however, continue to work under Shuri, who was queen and also the Black Panther at the time. The Dora Milaje would get their own spin-off series—working with Spider-Man, the Avengers, and the X-Men—and reconnect with their former king in BLACK PANTHER (2021) #7.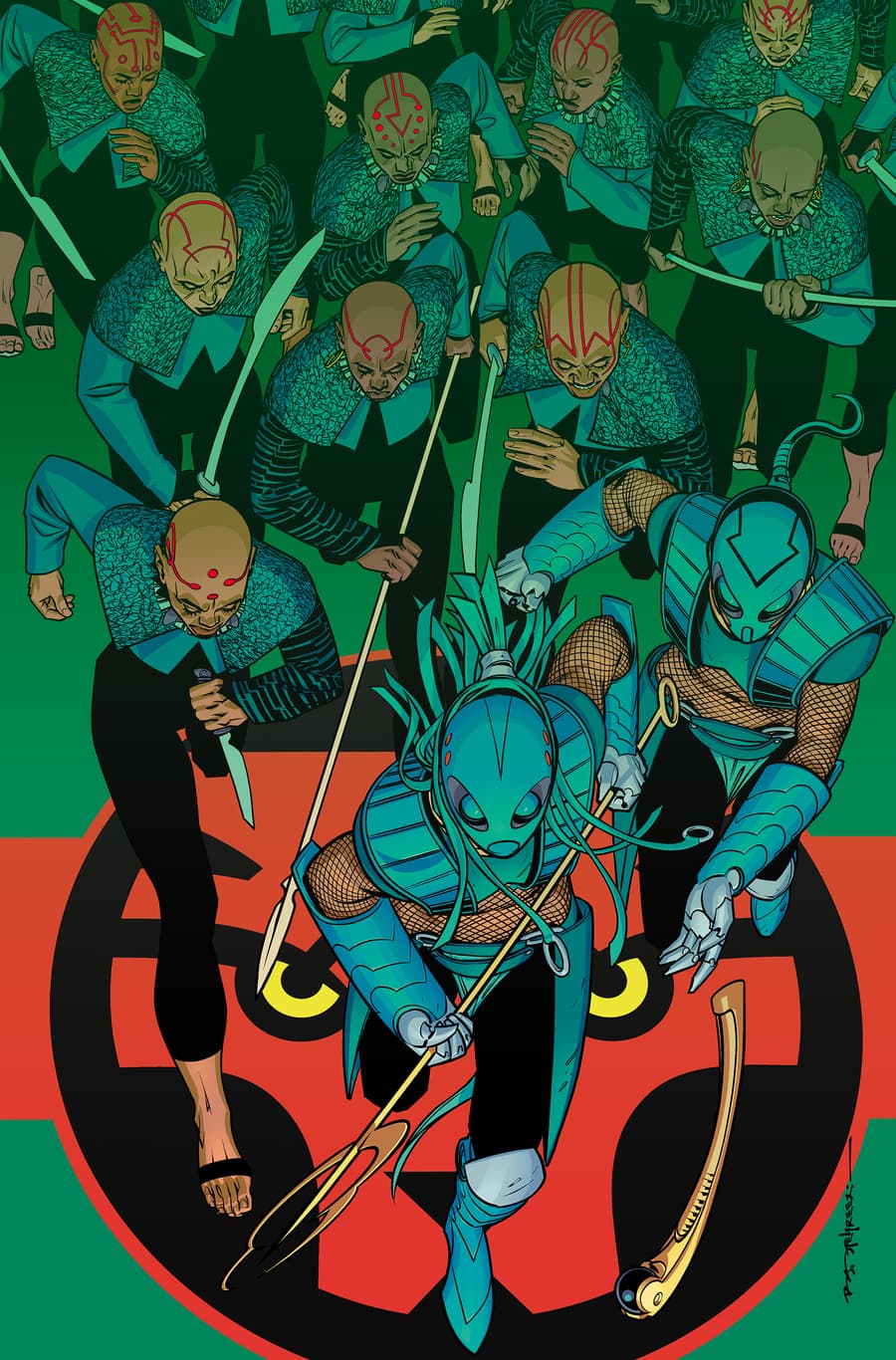 NAKIA—GOOD GIRL GONE VILLAIN (FIRST APPEARANCE: BLACK PANTHER #1)
Nakia was a Dora Milaje who had a massive crush on T'Challa—only he didn't see her as a romantic interest. Her crush transformed into an obsession when Mephisto cast an illusion over T'Challa to make him kiss her. (Mephisto, your month is over. Go home.) The obsession turned deadly when she tried to kill T'Challa's ex-girlfriend Monica Lynne, and as a result, Nakia was banished from Wakanda. As the spiteful Malice, Nakia made it her life's mission to make T'Challa suffer. She kidnapped and poisoned T'Challa's friends out of revenge, planned to kill Monica and Dakota North, and *double checks information* sent the Mimic-27, a doomsday weapon, after the former Queen of Wakanda and current Voice of Sol, Storm. Nakia would die in stopping Mimic-27 and was given a proper burial in Wakanda.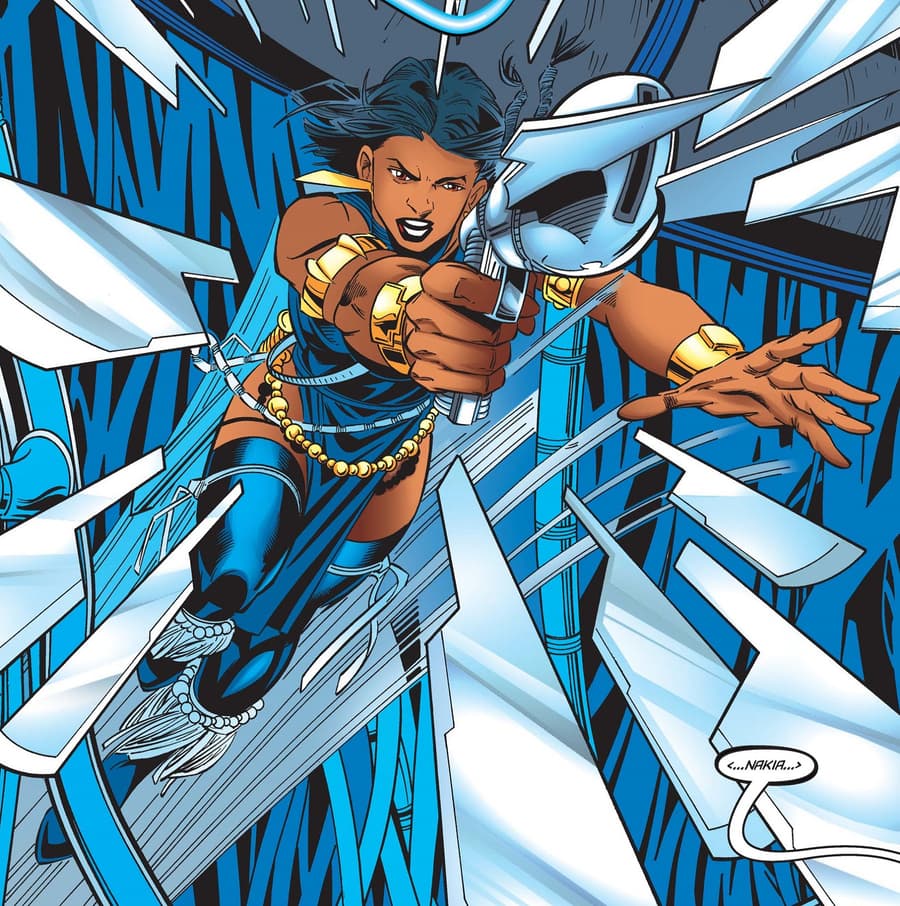 SHURI—LITTLE SISTER, BIG GENIUS (FIRST APPEARANCE: BLACK PANTHER #2)
Just because she's the youngest doesn't mean she's not as capable as her older brother. Princess Shuri possesses genius intellect, a mastery of martial arts, and for a time was the Black Panther when T'Challa was incapacitated. When she sacrificed herself in NEW AVENGERS (2013) #24, her soul transcended to the Djalia, a metaphysical plane representing Wakanda's collective memory. She trained with a griot spirit until she was resurrected. After her time in the Djalia, Shuri was imbued with new abilities such as animorphism, flight, and necromancy. Plus a new alias: the Aja-Adanna, Griot/Keeper of Lore.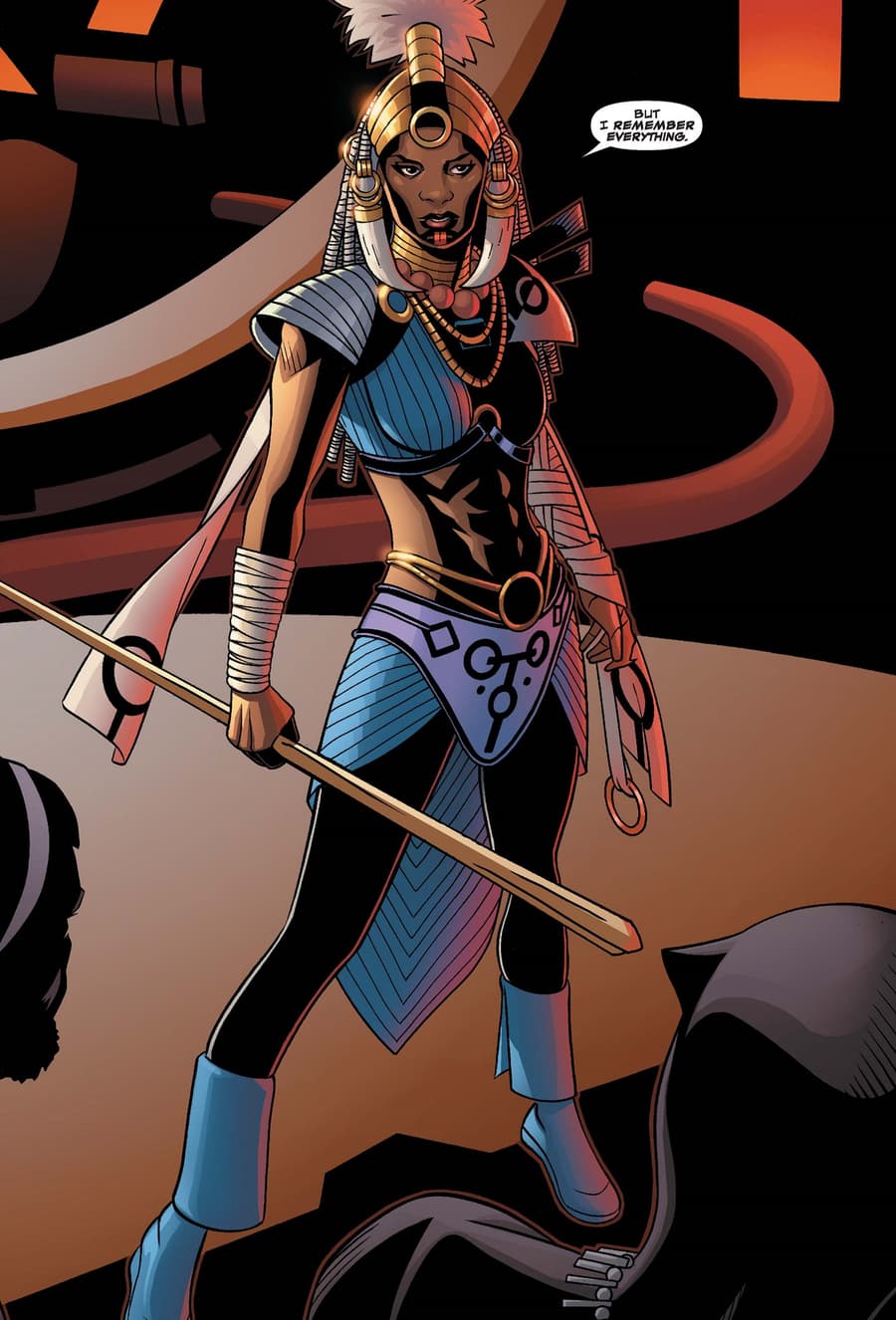 ZENZI—TELEPATHIC THREAT (FIRST APPEARANCE: BLACK PANTHER #1)
Danger dressed in green, hailing from the country of Niganda. Zenzi uses a form of mind manipulation on her victims, enhancing and pushing their deepest emotions to the forefront. She aligned herself with Tetu, the leader of the People, a Wakandan rebel group. Her abilities were perfect for inciting riots and causing havoc amidst a sea of political unrest. When the People's rebellion didn't work, Zenzi later joined forces with Doctor Faustus. She helped the villain and Baron Zemo control the minds of Wakandan soldiers to force T'Challa to hand over his fragment of the Cosmic Cube. Zenzi's been quiet recently, but don't think she's just taking a break…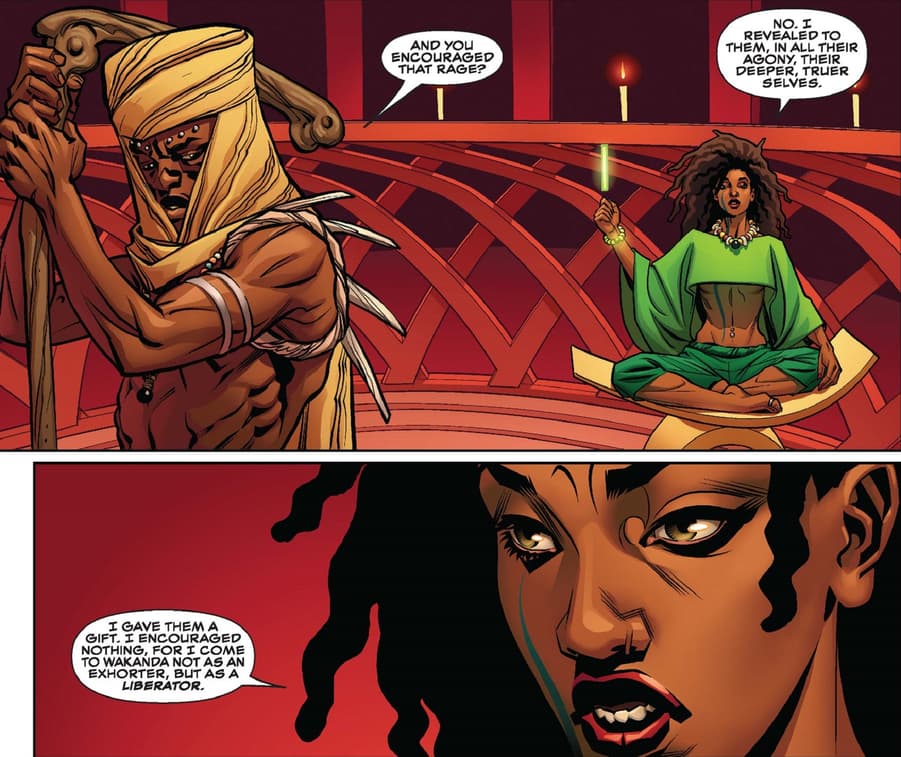 Good or bad, one thing is for certain. The women of Wakanda don't know the definition of backing down! Read their stories, and many more Black Panther tales, on Marvel Unlimited now!
Read complete comic runs starring Black Panther, Namor, Shuri, the Dora Milaje and more, all on Marvel Unlimited. The world of Wakanda is at your fingertips with this digital comics subscription service that features over 30,000 digital issues!
The Hype Box
Can't-miss news and updates from across the Marvel Universe!