Culture & Lifestyle
Published March 13, 2019
Throw A 'Powers Of A Girl' Science Squad Party for Women's History Month
Celebrate your inner super hero with other heroes!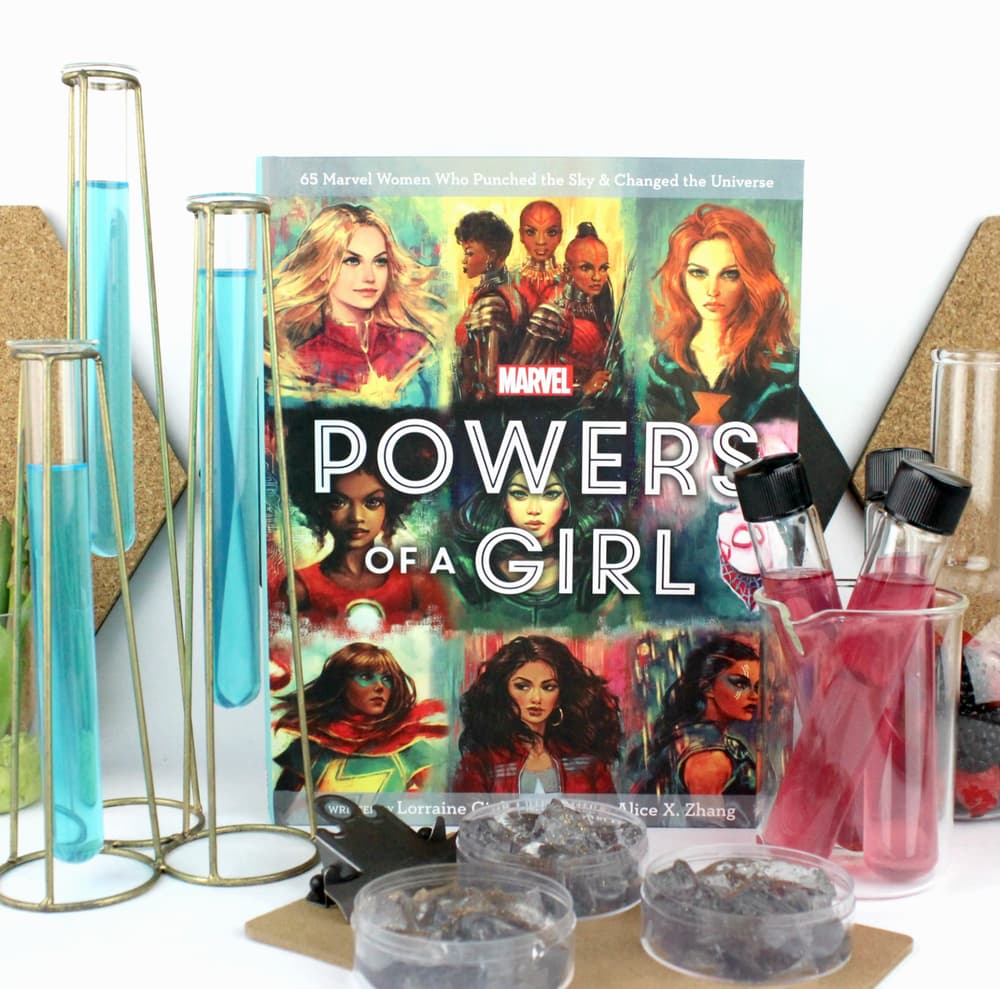 March marks Women's History Month as well as the theatrical release of Marvel Studios' first female-led film in the MCU, "Captain Marvel." Following the historic box office success of "Captain Marvel" this past weekend, now is the perfect time to take a look back at all the strong characters within the Marvel Universe. "Marvel: Powers Of A Girl" by our very own Lorraine Cink salutes these female heroes and digs deep into their relatable stories. [Get a look inside "Marvel: Powers Of A Girl" here and learn more from Lorraine herself here.]
Celebrate these powerful super heroes by throwing a "Powers Of A Girl" Science Squad themed party! Honor the ladies of STEM by creating party food with a scientific twist. Color-changing Vibranium Noodles, drinkable Super Serum, Gamma Radiation veggies, fruity Pym Particles, and cool and refreshing Terrigen Gelatin, are all the things you need to channel the bold and resourceful women of Marvel.
POWERS OF A GIRL SCIENCE SQUAD PARTY
Vibranium Noodle Salad
Ingredients:
½ head red cabbage
6 oz rice noodles

Garnishes:
6 radishes, sliced
saved radish greens, roasted
¼ cup red onion, diced
1 lime, quartered
dressing of choice
Directions:
Step One: Bring cabbage and water to a boil until the water turns purple. Add the rice noodles and cook for 2-3 minutes. Drain and rinse.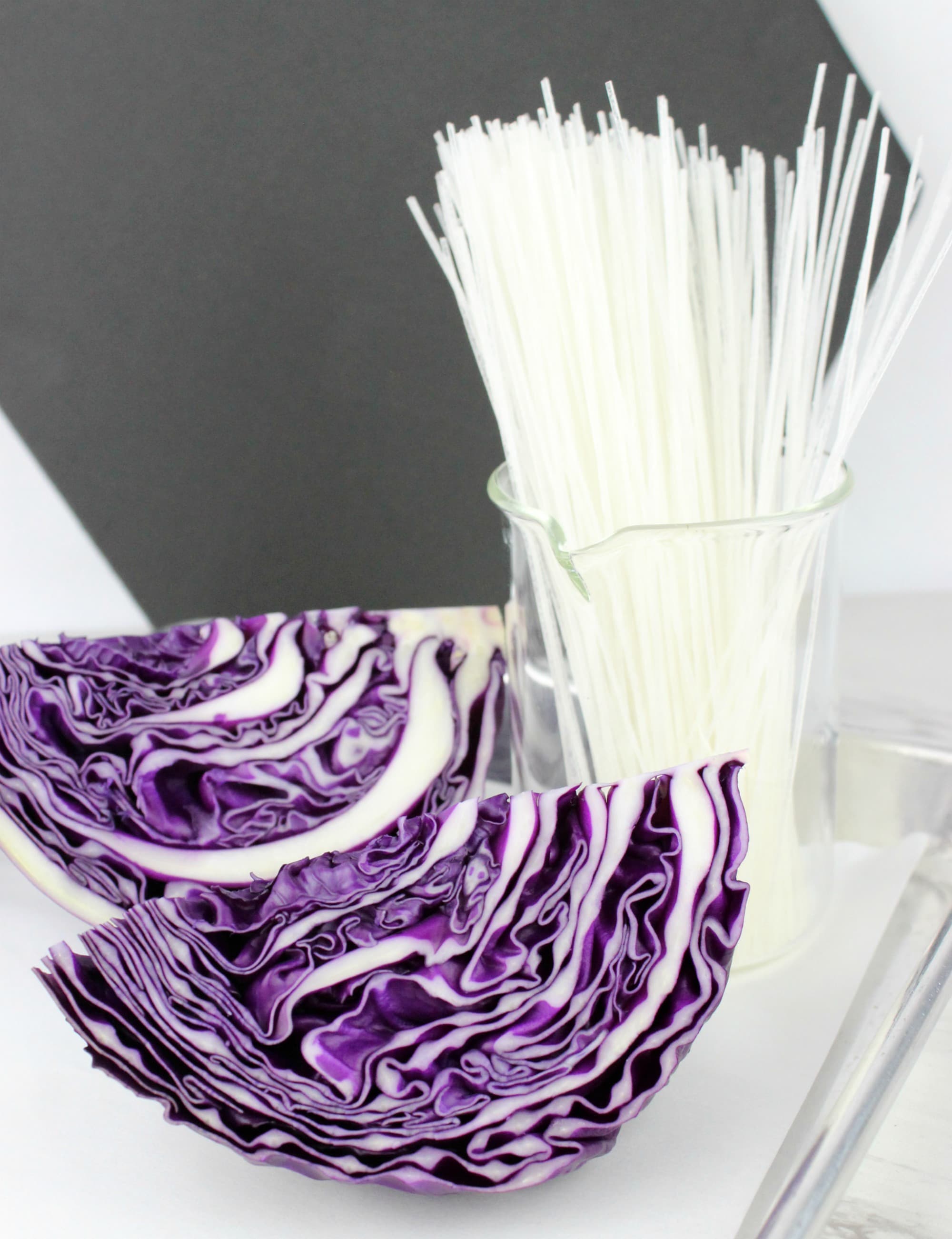 Step Two: Place in a serving dish and garnish with radishes, radish greens, and red onion.
Step Three: Squeeze the lime over the noodles and watch it change color.
Step Four: Add dressing to serve.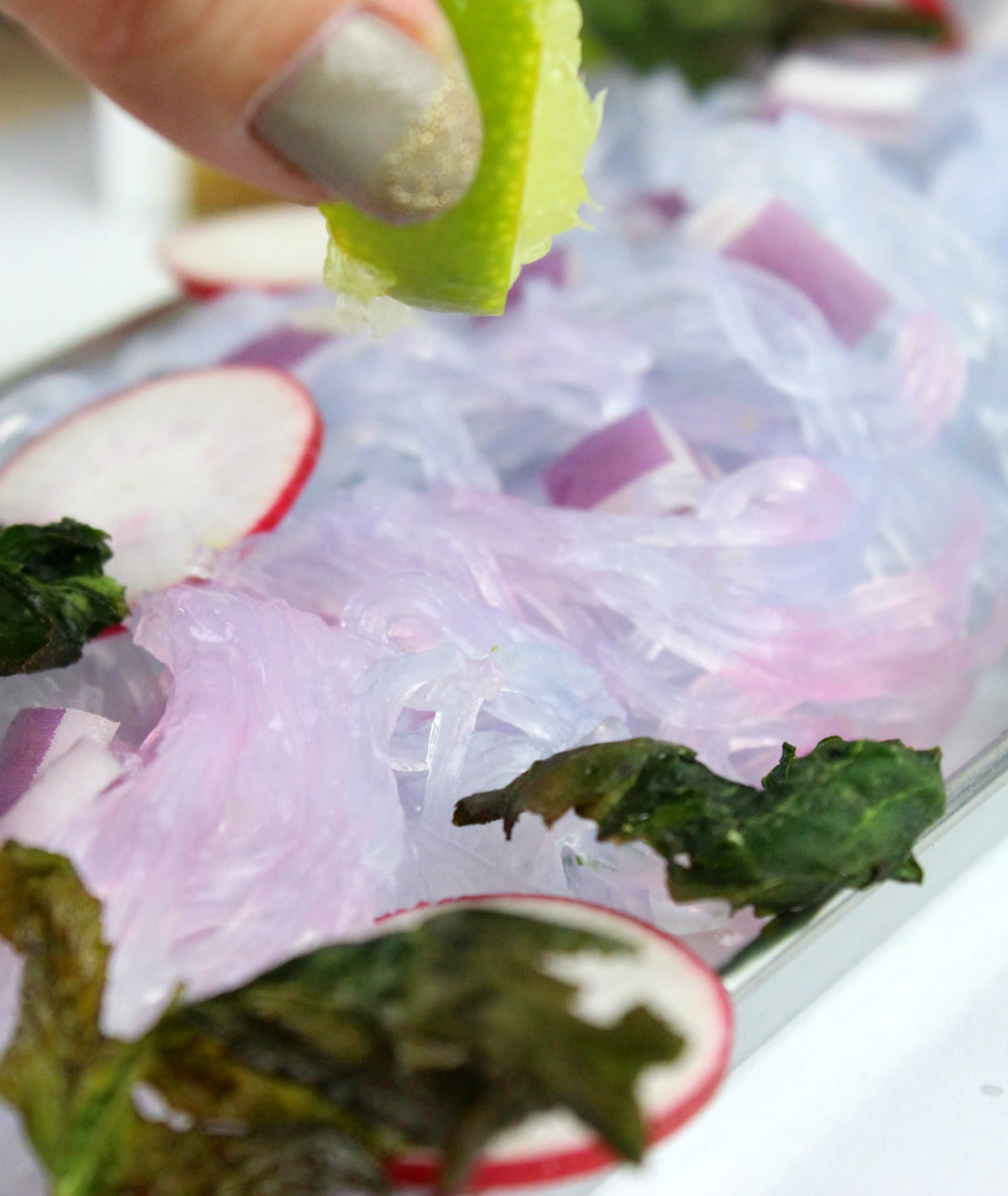 Terrigen Gelatin
You'll Need:

Ingredients:
1 envelope (0.25 oz) gelatin
1 cup boiling water
⅛ tsp butterfly pea flower powder
1 ½ cups white grape juice, cold

Directions:
Step One: In a small bowl sprinkle the gelatin over the boiling water. Whisk until dissolved.
Step Two: Whisk in the butterfly pea flower powder until dissolved, and the mixture turns blue.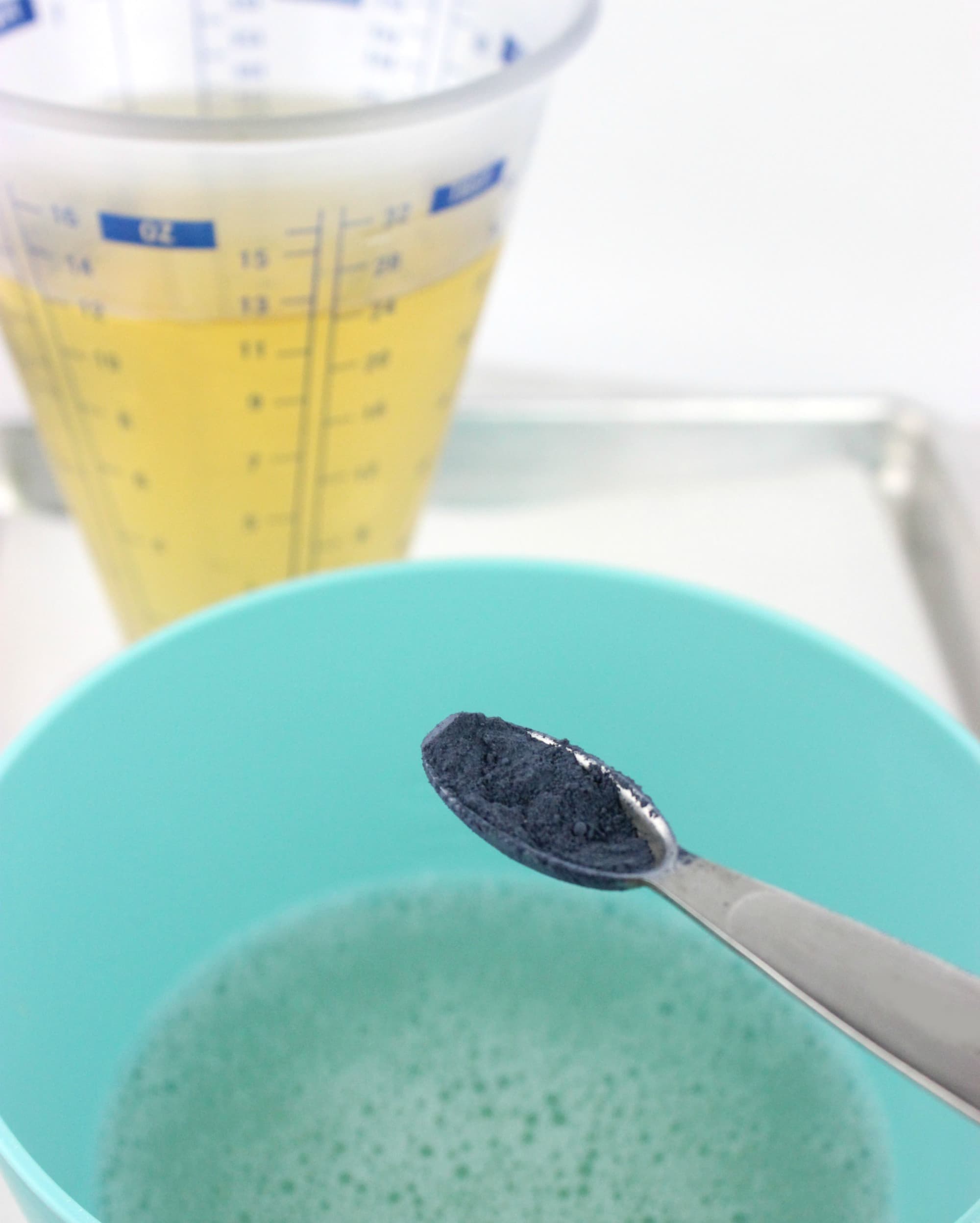 Step Three: Stir in the white grape juice.
Step Four: Pour into a 2-quart dish and refrigerate for 3-4 hours or until solid.
Step Five: Cut into rectangular shapes, then sprinkle with edible glitter to serve.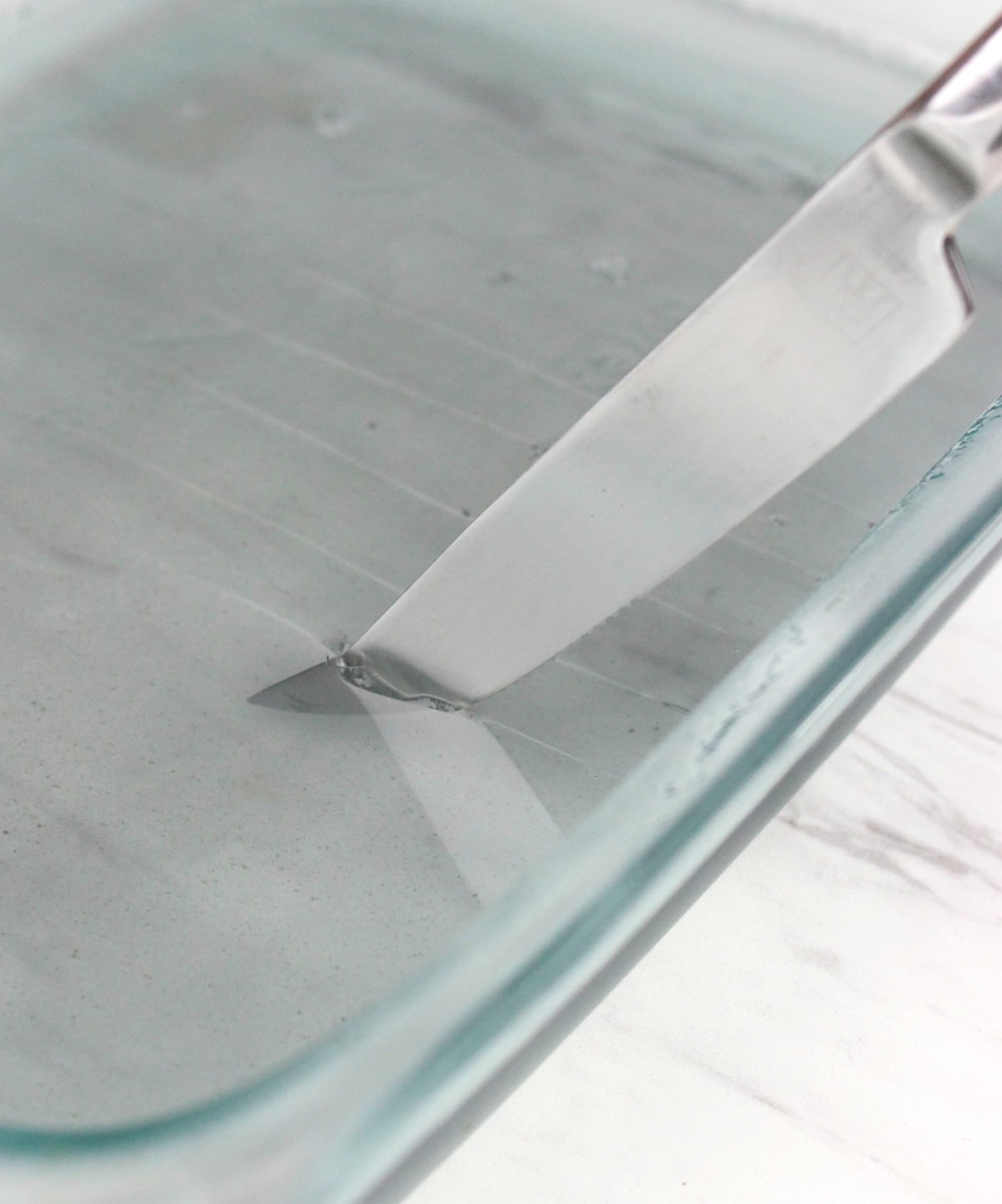 Round out the party with Gamma Radiation veggie crudités, fruity Pym Particles cups, and a fun drinkable Super Serum to accompany your Terrigen Gelatin and color-changing Vibranium Noodles.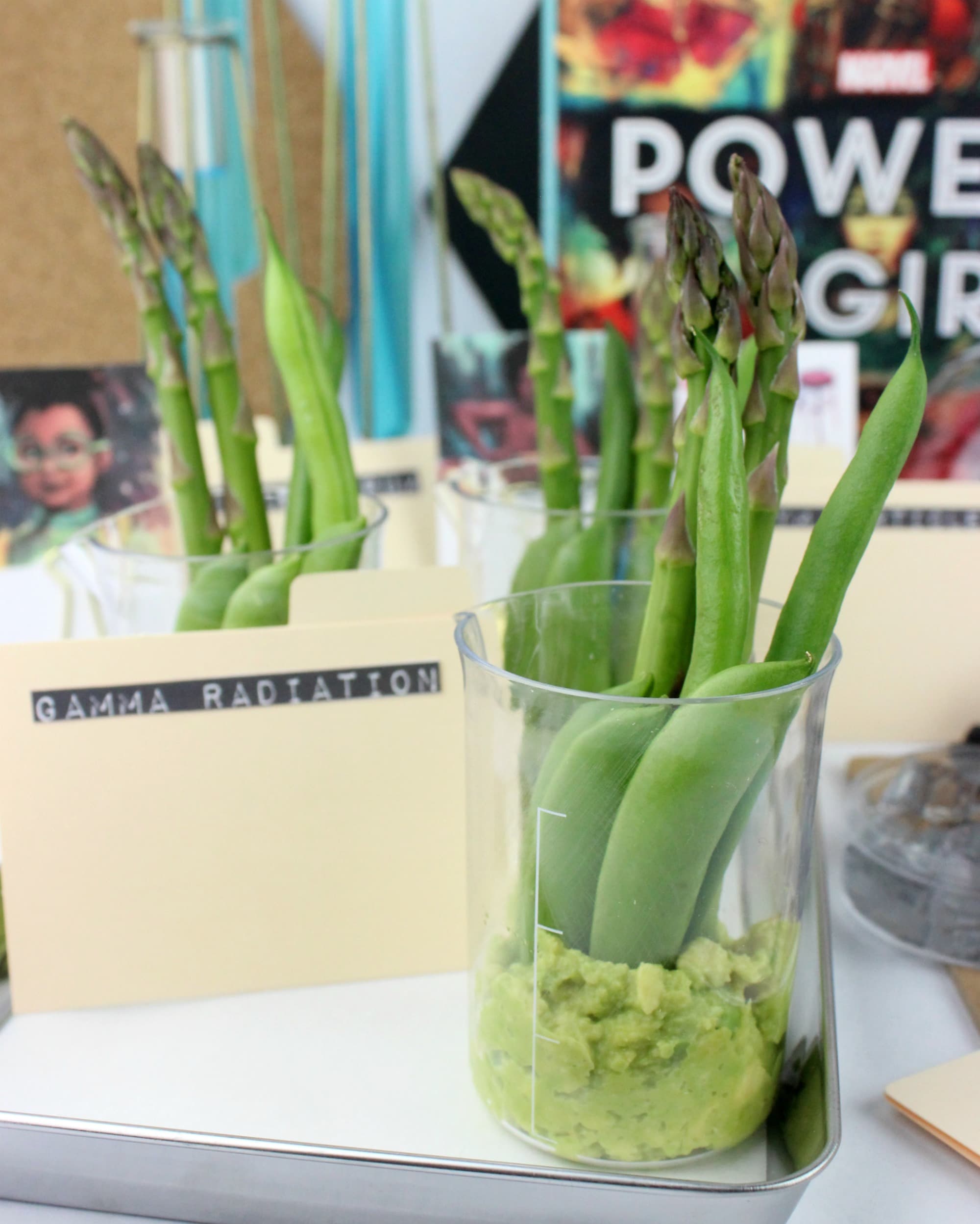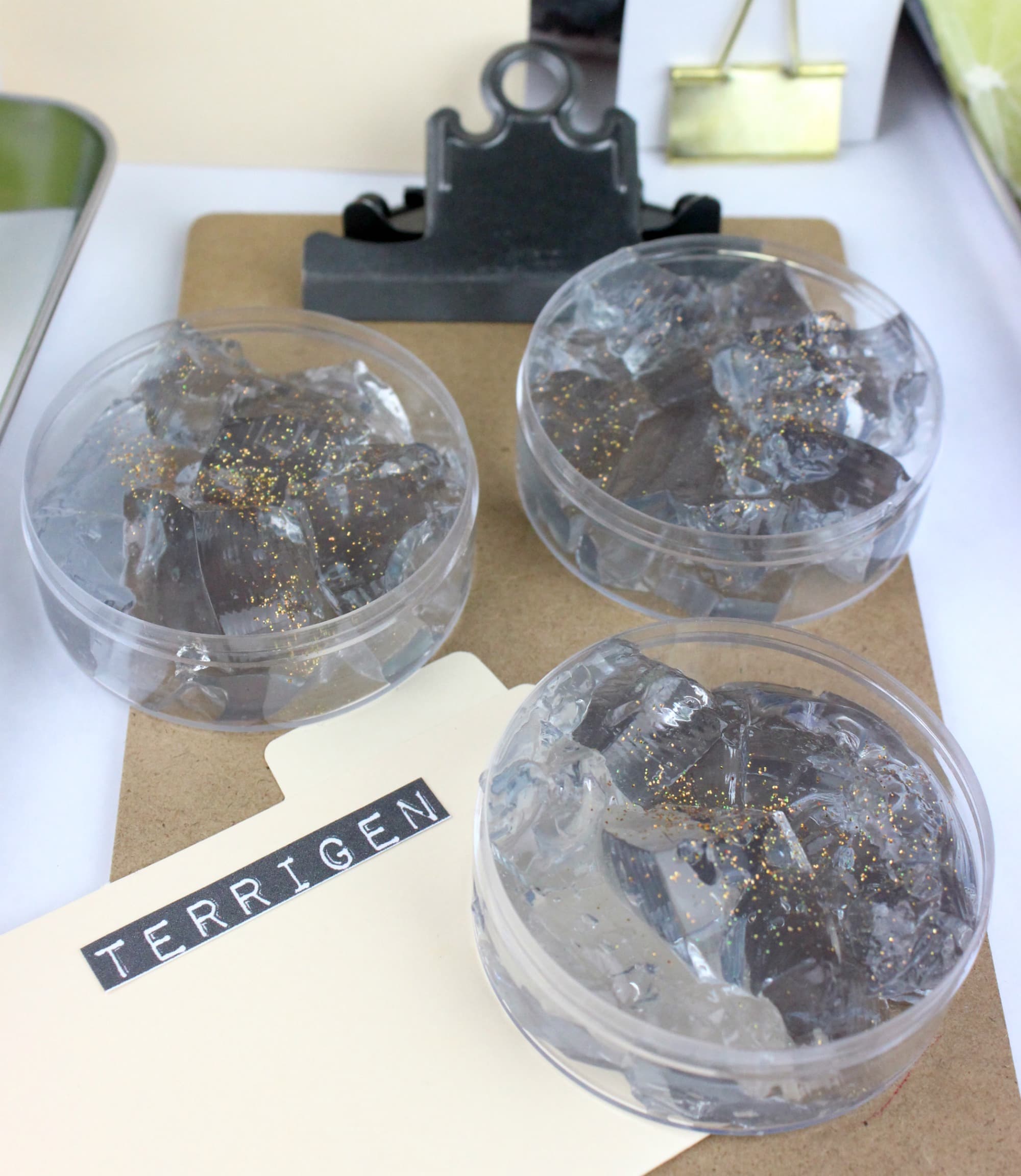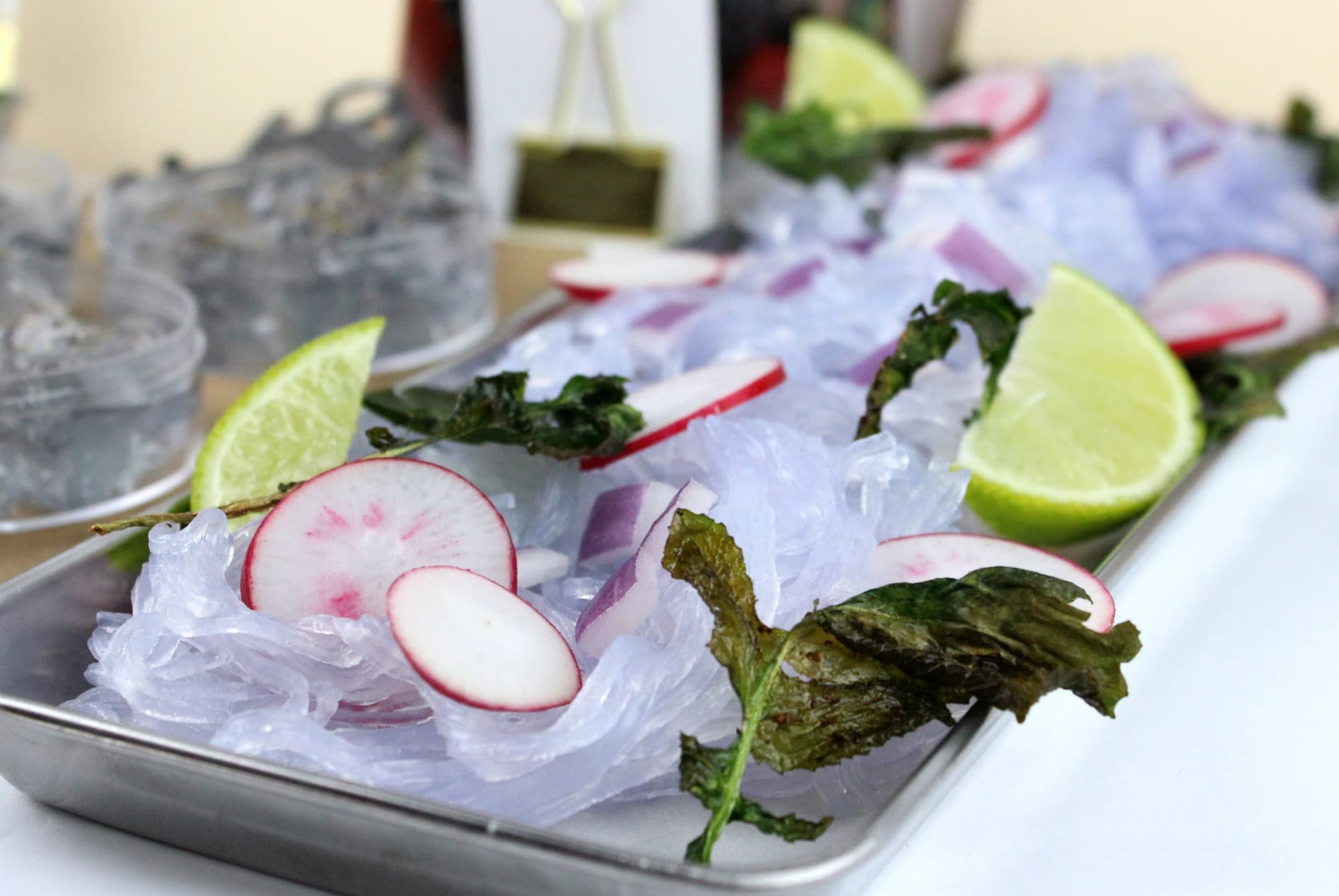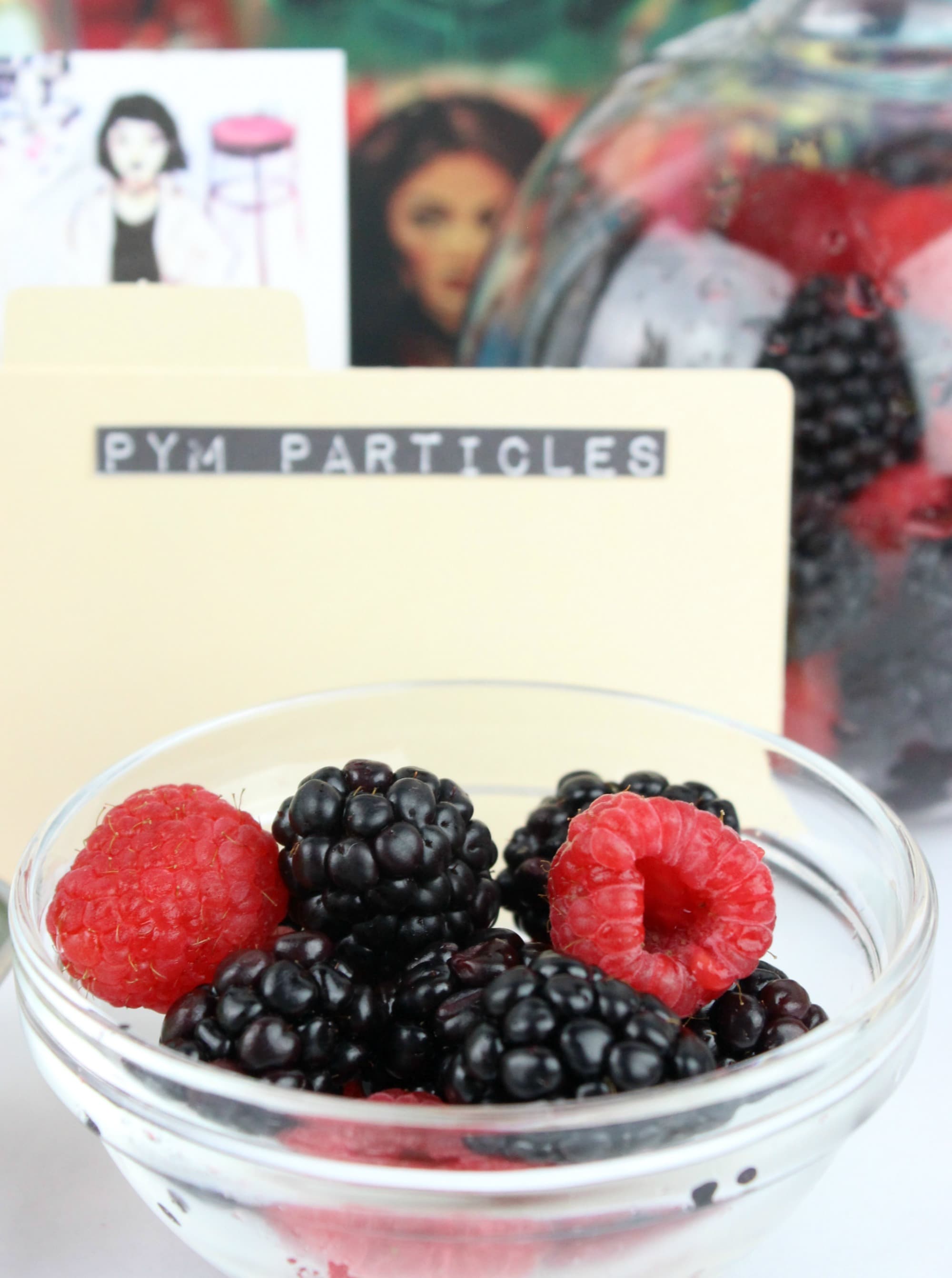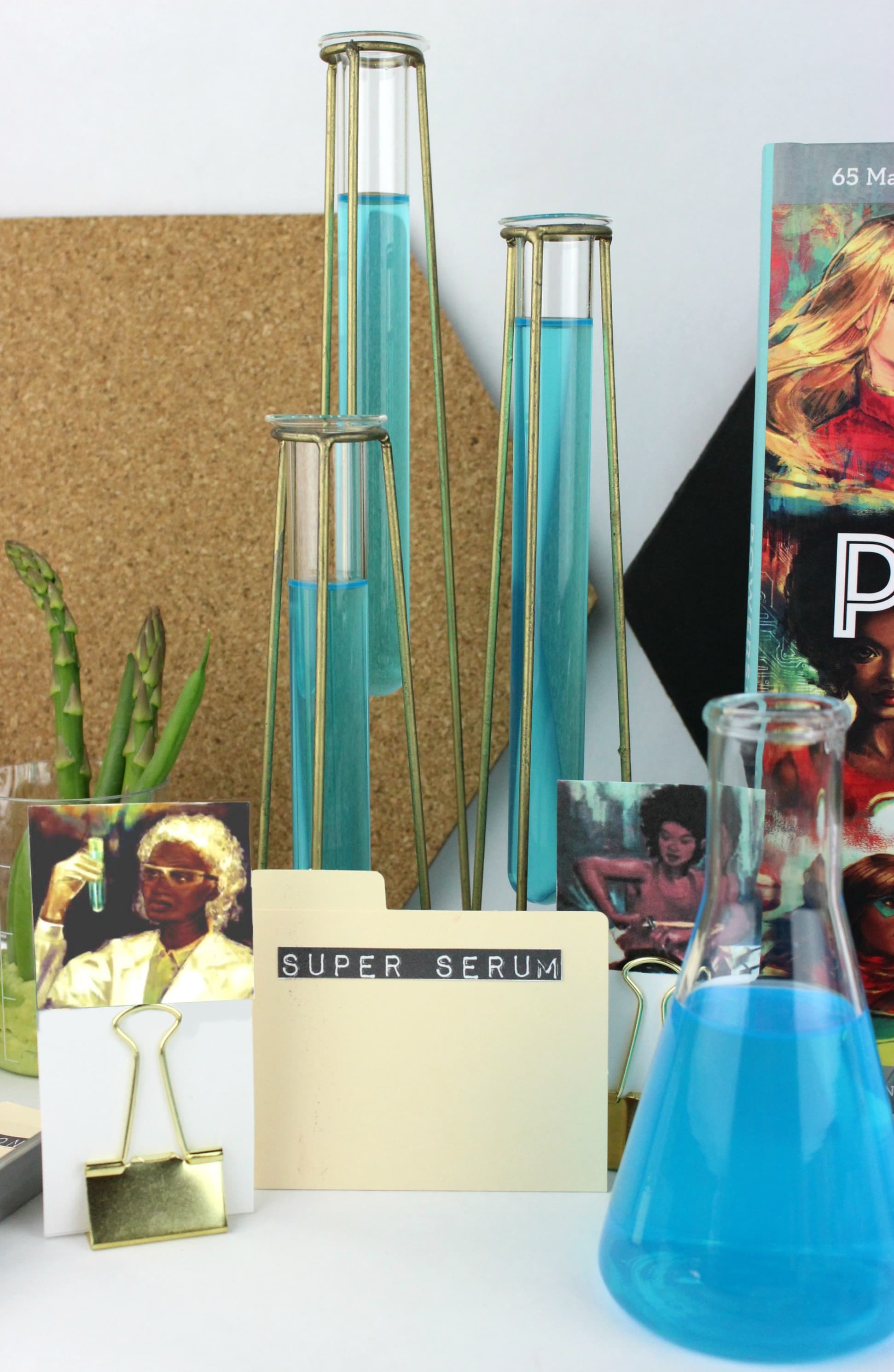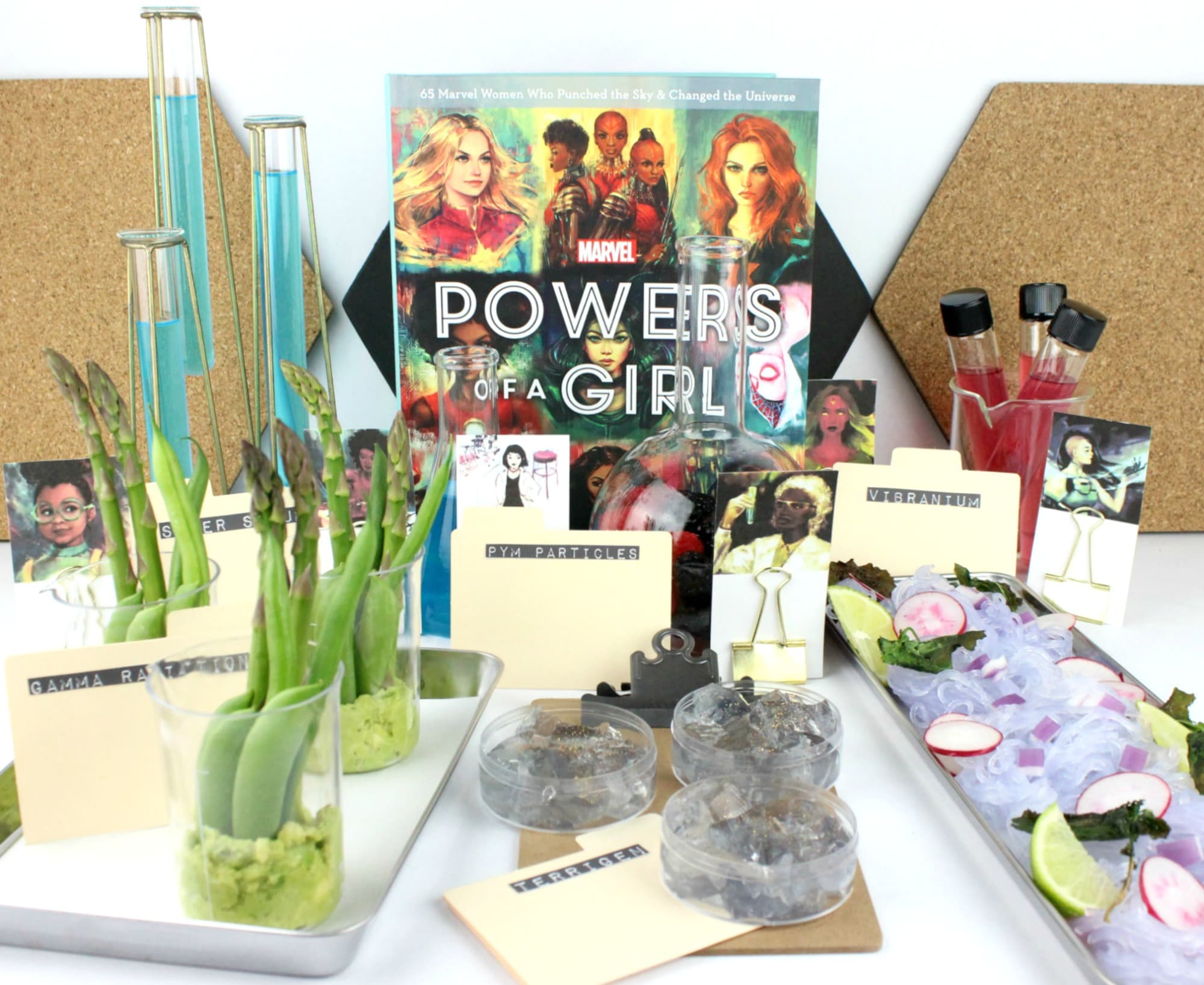 "Marvel: Powers Of A Girl" is available now wherever books are sold.
The Hype Box
Can't-miss news and updates from across the Marvel Universe!