Games
Published February 23, 2021
Marvel Games Comic Connection: Ironheart, Bishop, Storm and Black Panther
Learn more about the Super Heroes leading the charge in Marvel Games' Black History Month updates!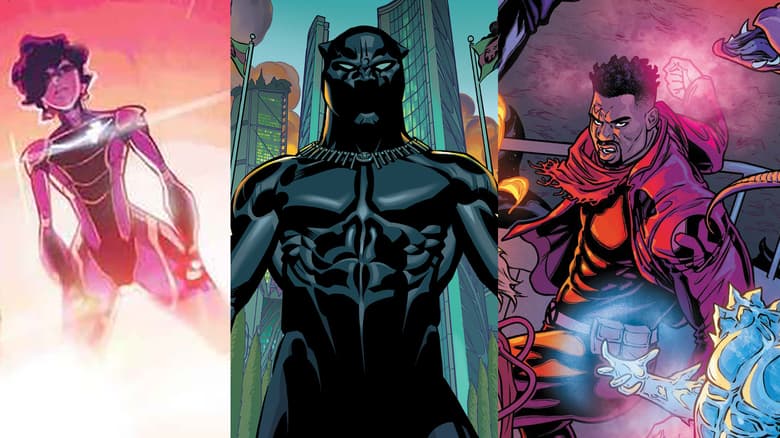 Hello everyone and welcome to another Marvel Games Comic Connection. For those that don't know, my name is Dakota Maysonet and I'm Creative Coordinator on the team, working to making each of our titles as steeped in fun celebration of 80+ years of Marvel history as possible. As we continue through February, a multitude of our games has been celebrating Black History Month by putting the spotlight on several of our Black Super Heroes. Let's take a peek at what each of these titles has to offer.
Take flight as Ironheart in MARVEL Strike Force with her own specialized armor, complete with repulsor technology. Riri Williams is one of our younger Super Heroes, contributing to the Champions team alongside notable allies like Ms. Marvel and Spider-Man (Miles Morales). Despite her age, she also happens to be one of the only geniuses to successfully deconstruct and reconstruct Tony Stark's signature Iron Man armor. Follow along on her recent adventures as her fellow youthful heroes battle against the restrictions of Kamala's Law in the new Champions' OUTLAWED series, available now.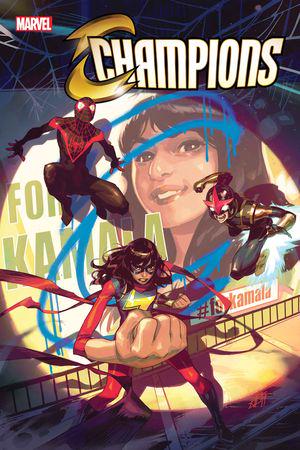 Champions (2020) #1
published

added to marvel unlimited

letterer

editor

colorist

inker

penciler

writer

painter (cover)

penciler (cover)
What is Marvel Unlimited?
Bishop and Storm take the helm in MARVEL Future Fight, wielding their Mutant might in tandem against any manner of threat. Both Ororo Munroe and Lucas Bishop sail the Seven Seas rescuing Mutants stranded in countries unwilling to let them enter Krakoa, wielding their weather control and energy absorption powers respectively. Readers can enjoy their latest adventures in the current MARAUDERS series as most recently, the sparse crew give their all to battle the invasion of symbiotes currently led by Knull, the King in Black. MARVEL Future Fight players can also test their might against the Knull World Boss with both Bishop and Storm now — read all about the update here!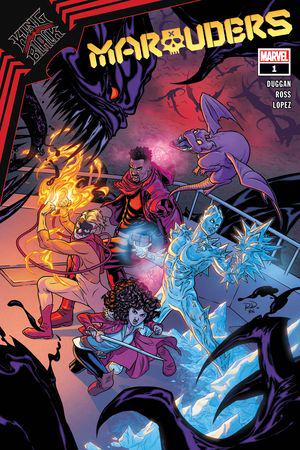 King In Black: Marauders (2021) #1
published

added to marvel unlimited

inker

penciler

colorist

editor

colorist (cover)

writer

inker (cover)

penciler (cover)

letterer
What is Marvel Unlimited?
Black Panther, the sole King of Wakanda, wields his power in MARVEL Puzzle Quest, wielding his royal claws against all challenges. Many know T'Challa's path, earning his heroic title through many trials and tribulations, though this specific incarnation highlights the Ta-Nehesi Coates' BLACK PANTHER run. Over the course of this tale, his highness has battled threats both on Earth and amongst the stars, only recently returning to the land he calls home.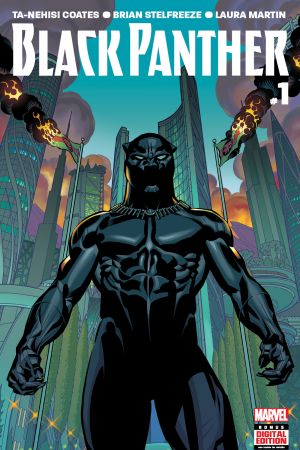 You can catch up on the story or read how the Black Panther battles against the King in Black as he defends both Wakanda and the world at large.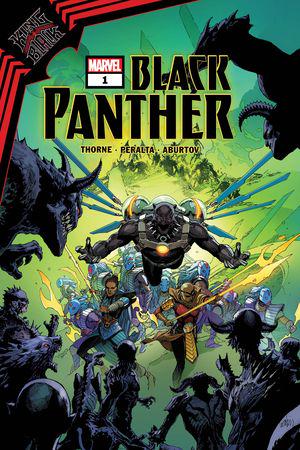 King In Black: Black Panther (2021) #1
published

added to marvel unlimited

inker (cover)

penciler (cover)

colorist (cover)

editor

inker

penciler

writer

letterer
What is Marvel Unlimited?
The Hype Box
Can't-miss news and updates from across the Marvel Universe!