Movies
Published December 14, 2018
Your Guide to the Heroes and Villains of 'Spider-Man: Into the Spider-Verse'
From Spider-Ham to Kingpin, here's who you'll encounter in the acclaimed new movie, now in theaters!
"Spider-Man: Into the Spider-Verse" has just hit theaters, bringing Miles Morales to the big screen in a critically acclaimed animated adventure that teams him up with Peter Parker, Gwen Stacy, and several other notable Spider-Verse characters. 
With so many Spider-people,  Super Villains (led by the nefarious Kingpin), and other supporting characters of note in the movie, we figured we'd provide a guide to who's who among many of the key figures in "Spider-Man: Into the Spider-Verse," along with some insight from the cast and creators of the film!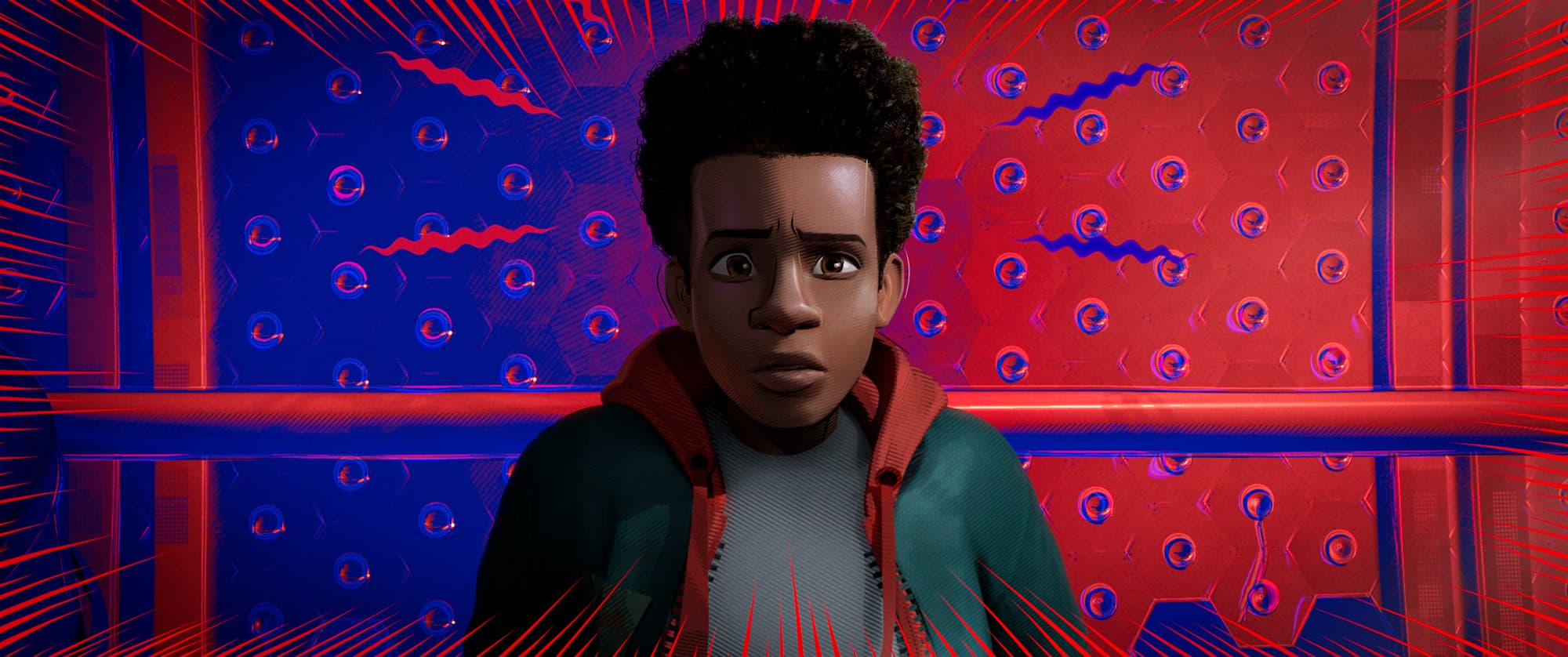 "Spider-Man: Into the Spider-Verse" focuses on Miles Morales, voiced by Shameik Moore, and as Moore told Marvel, "Miles is basically a young guy in Brooklyn, New York who was bitten by a radioactive spider. He's the new kid. He's learning how to be Spider-Man from a Peter Parker that no longer remembers what it is to be Spider-Man. They build a really strong connection and friendship."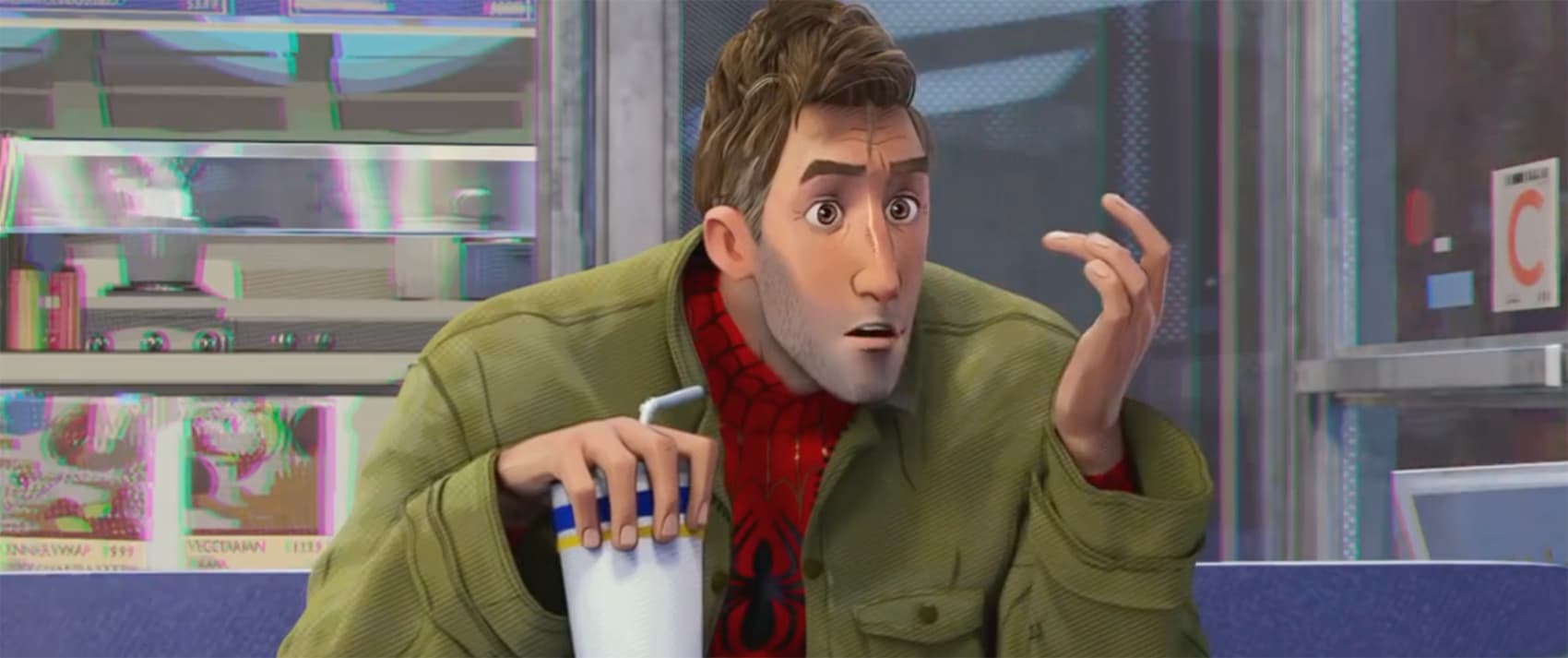 Voicing Peter Parker is Jake Johnson, who explained to Marvel, "it's not the Peter you know from this universe. It's Peter Parker at 40 and after things with MJ and his life haven't worked out exactly how he had hoped. So it's a sad Peter Parker but it doesn't necessarily end as sad for Peter Parker, so keep your eyes on him."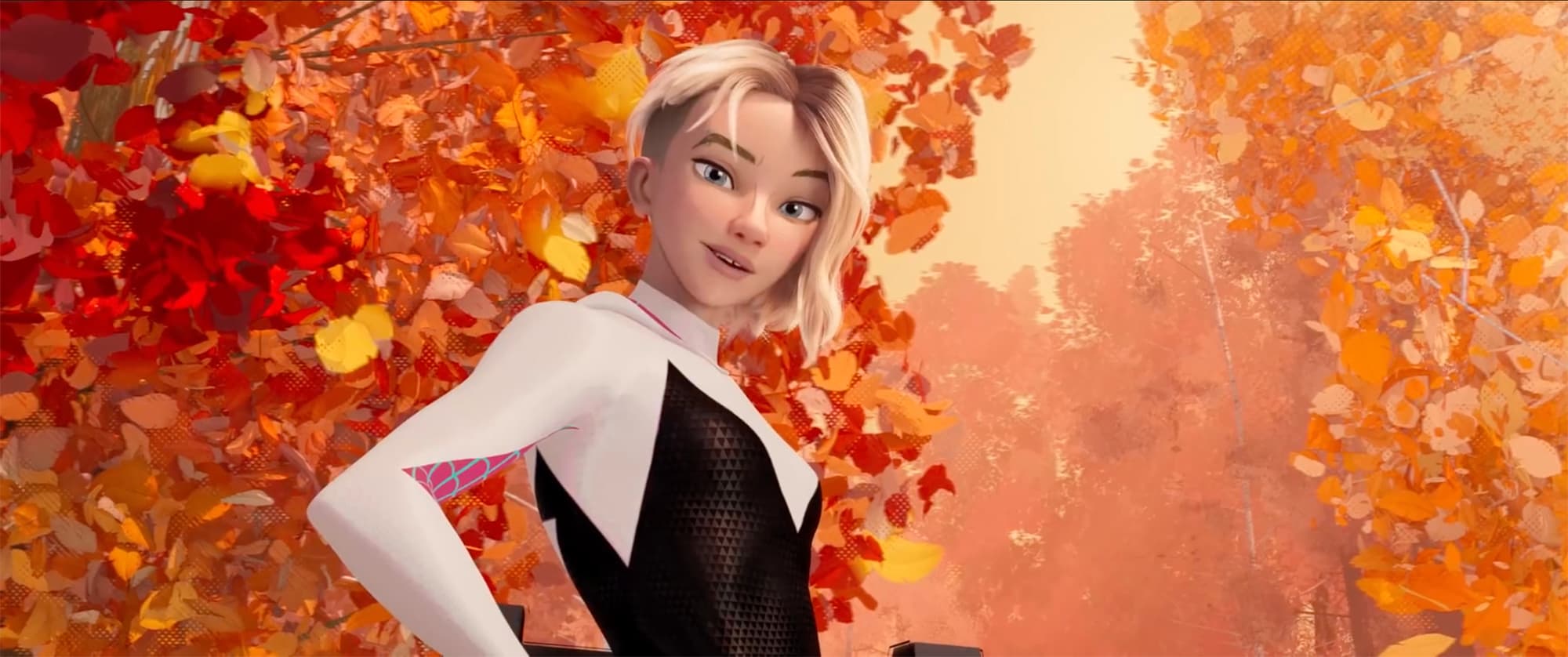 As Miles begins to meet other members of the Spider-Verse, he gets to know Gwen Stacy, voiced by Hailee Steinfeld. Said Steinfeld, "I enjoyed playing Spider-Gwen because she's really just the toughest, coolest, smartest and the most capable one in the room, and she knows it."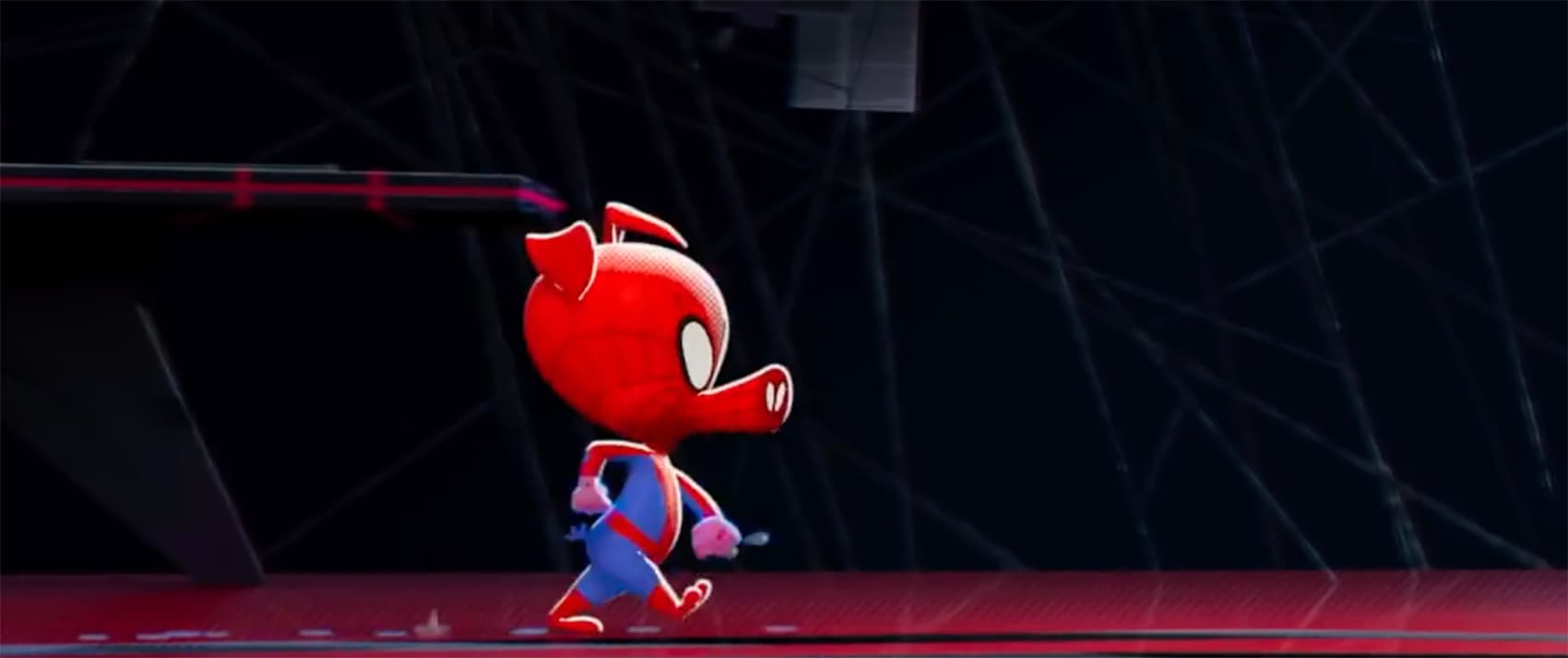 Things get increasingly unusual as more of the Spider-Verse characters make their presence known – but perhaps none is more unusual than Spider-Ham, voiced by comedian John Mulaney. Not only is Spider-Ham a talking pig, he is animated in the style of classic animation with all the rules – or lack of rules – that implies. Said Mulaney, "As a comic, I'm a huge fan of classic cartoons, and this role allowed me to have a lot of fun with a totally off-the-wall character, who adds a lot of good laughs to the movie."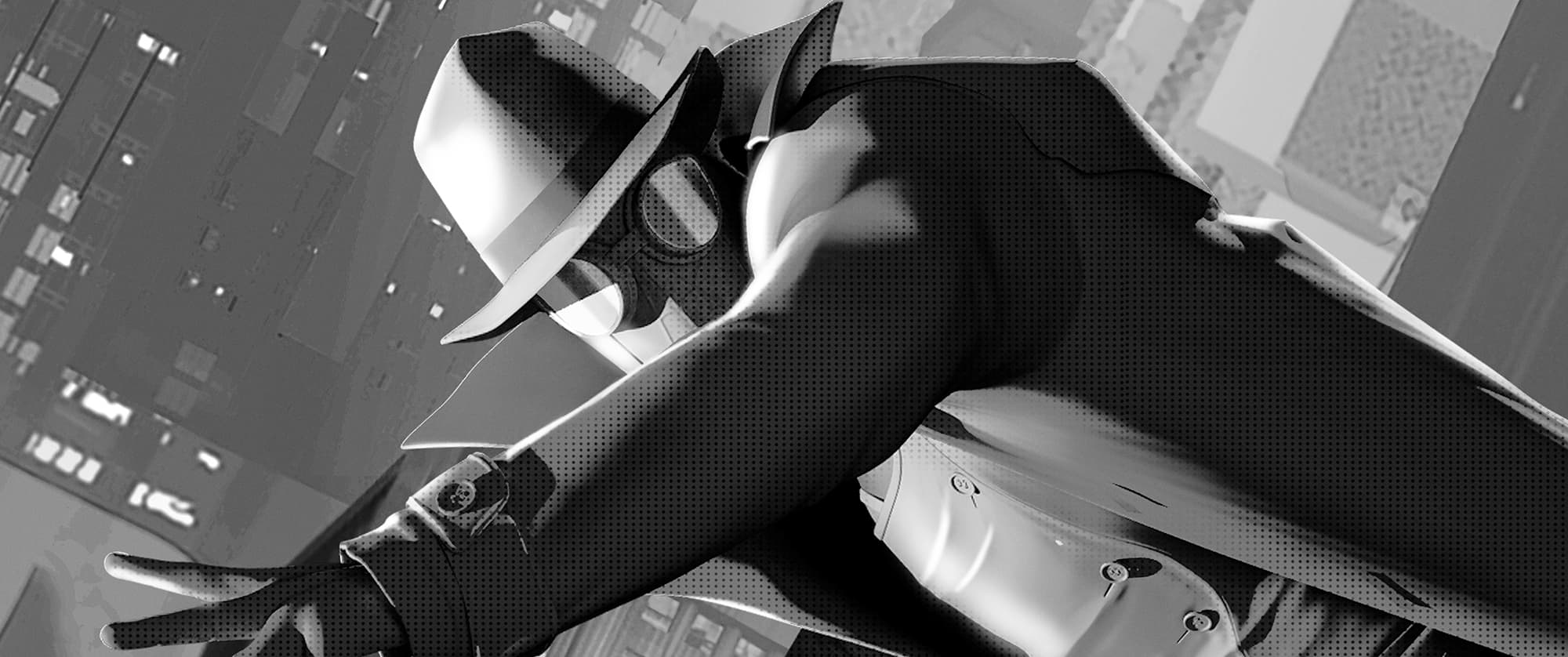 Arguably the most intense of the Spider-Verse characters is Spider-Man Noir, voiced by the legendary Nicolas Cage. As Cage explained, "He is from a dimension that is literally black and white. Spider-Man Noir is hard boiled, he's probably the edgiest of the Spider-Men— think Raymond Chandler, Paul Cain, those great old detective novels. He's a 1933-era private eye and he's fighting Nazis, so he's a real hero."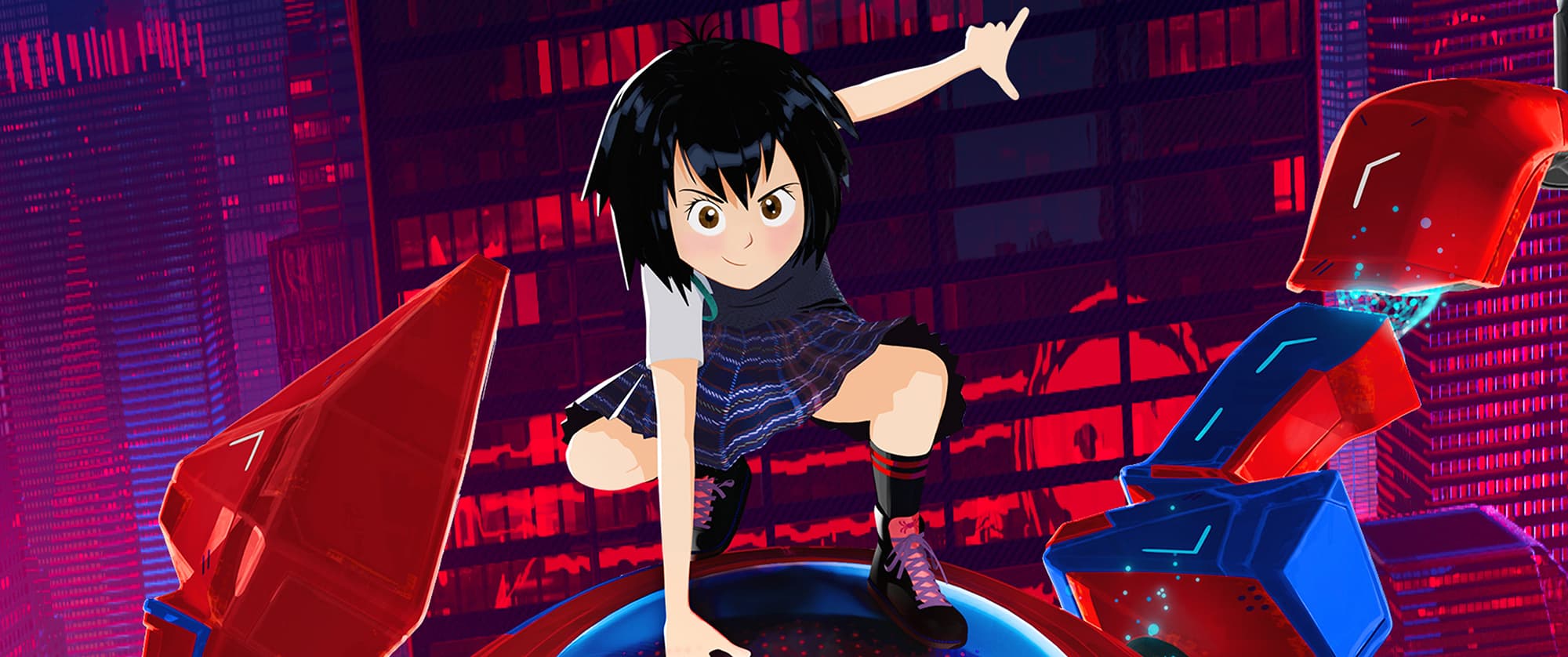 Kimiko Glenn voices Peni Parker, and as Glenn remarked to Marvel, where Peni goes, so does SP//dr, "Her robot she has a telepathic connection to." Glenn added, "Peni Parker is a young girl from a futuristic world and she comes to help fight crime in this particular Spider-Verse." 
Jefferson Davis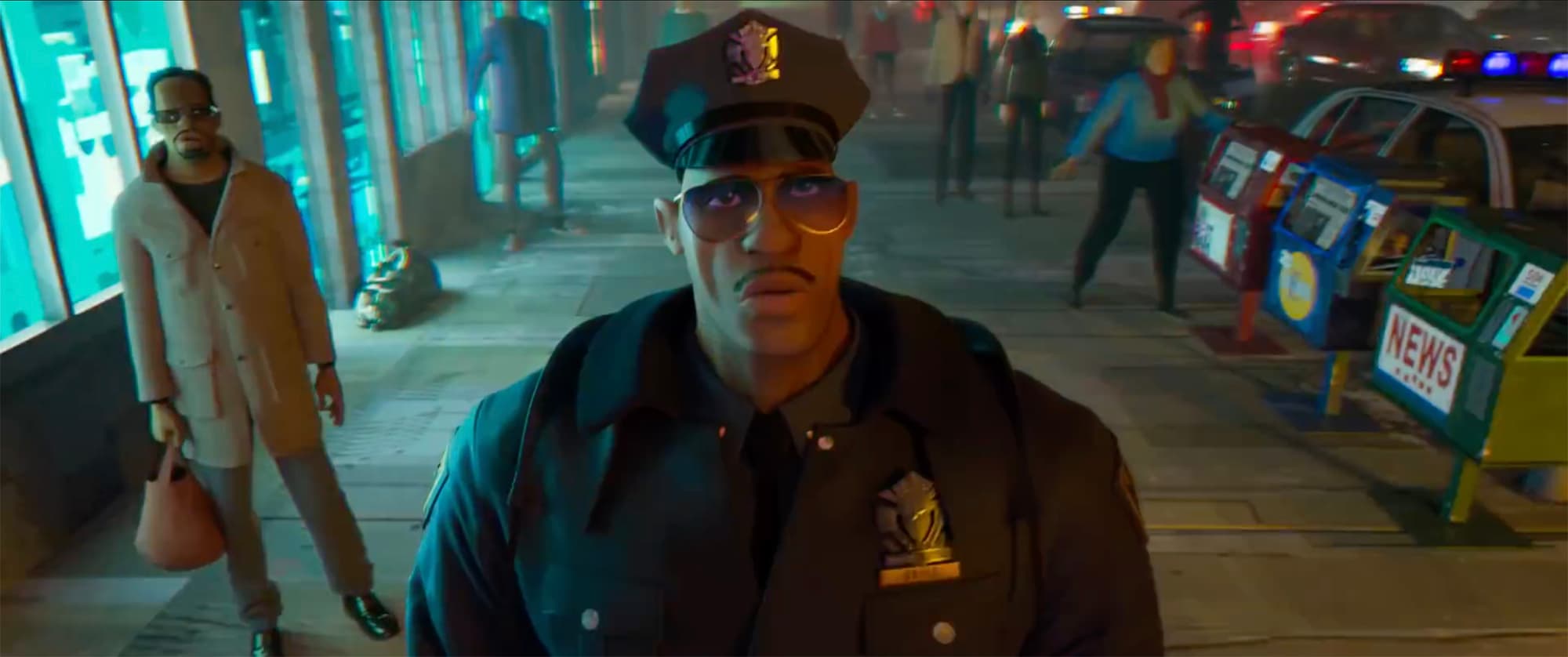 Miles comes from a loving home, and his father, Jefferson, is a police officer voiced by Brian Tyree Henry. Henry told Marvel that when it comes to Jefferson's dynamic with Miles, "I'm basically like his best friend, his mentor. I'm very stern but I lead with love and I'm just there to make sure my son stays out of trouble and gets the best opportunities he can have."
Rio Morales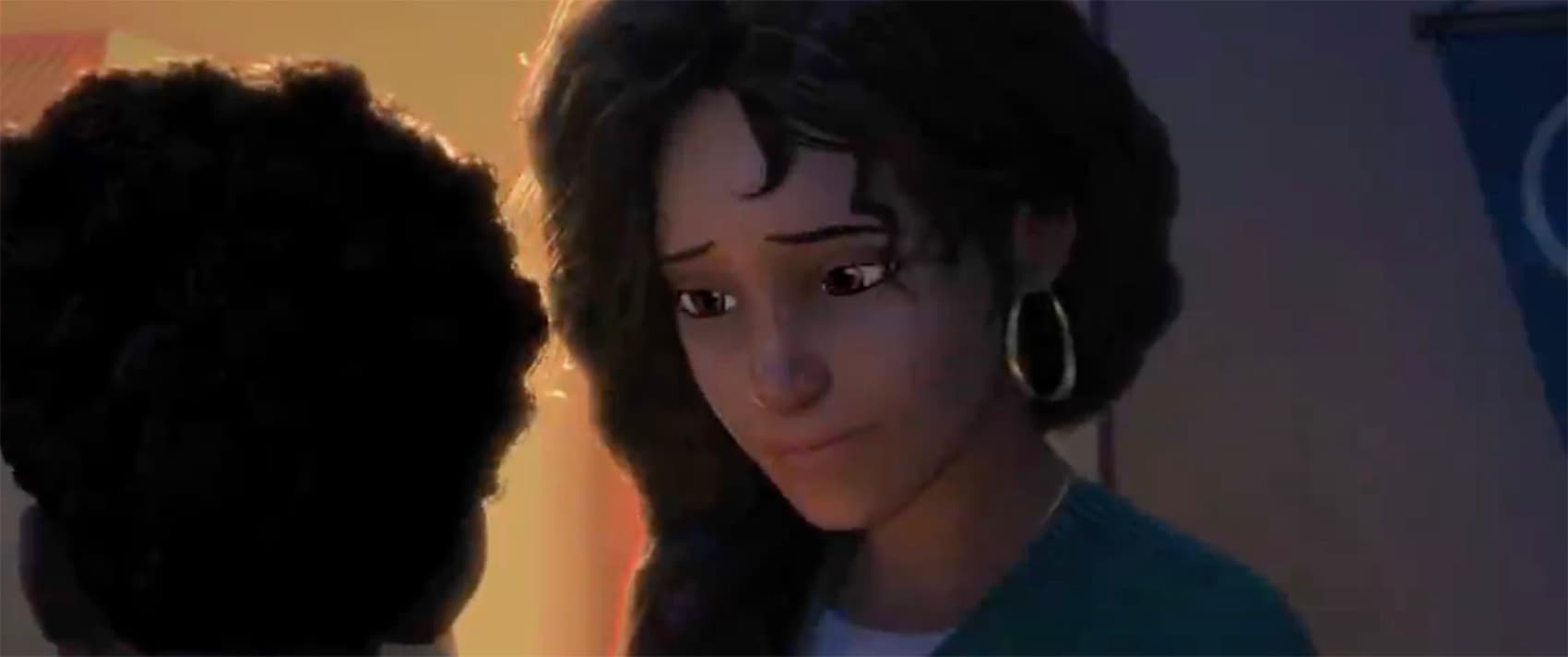 When it comes to Miles' mother, Rio, Luna Lauren Velez, who voices the character, described her to Marvel as "a strong, smart, working mom. She is an RN and a strong independent woman who believes in family and strength. She's pretty cool!"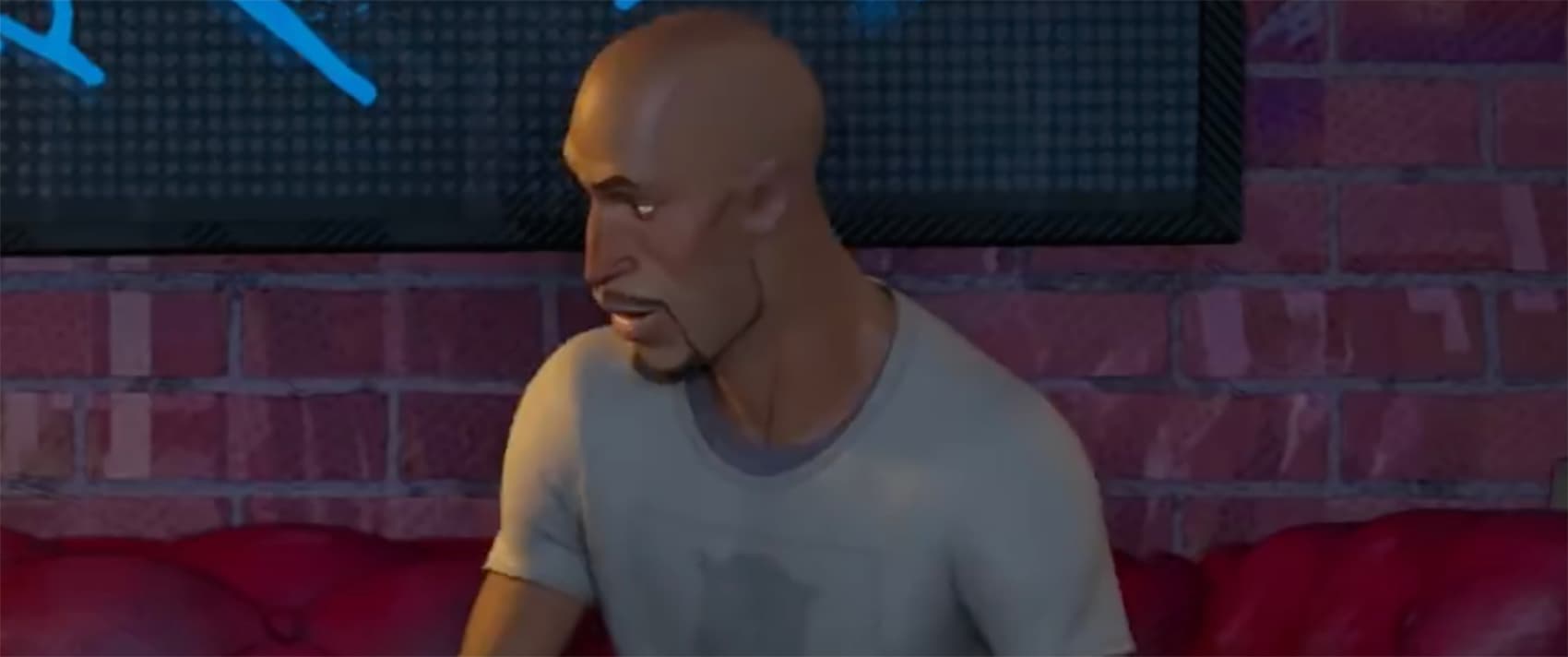 Mahershala Ali voices Miles' uncle, Aaron, who has a turbulent relationship with Jefferson thanks to the different path he went down. Said Ali, "I think he is one of the more complex and fascinating characters I have come across in both comic books and animated movies in general. His relationship with Miles is one of the major emotional components of the film, and I think fans of the comic book are going to be very pleased with how the filmmakers have developed this interesting figure in the movie."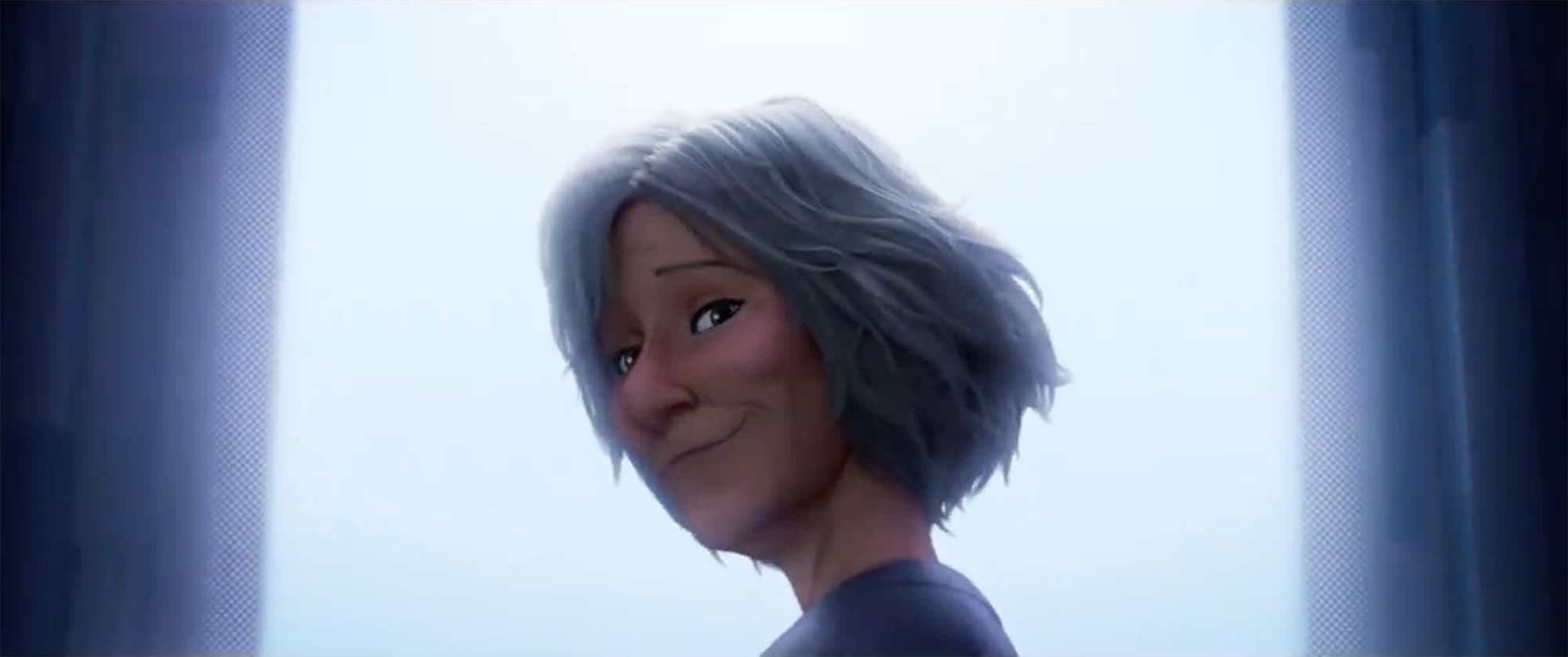 Peter Parker's beloved Aunt May appears in "Spider-Man: Into the Spider-Verse" voiced by Lily Tomlin. As producer/co-screenwriter Phil Lord explained, "We were actually thinking of Lily Tomlin as we were writing the script. So, we were thrilled when she said yes to playing the role. This version of Aunt May is kick-ass and feisty. She can definitely hold her own amongst the other crimefighters. Plus, she has this natural warmth and support for Miles. That's why we think Lily was such a natural for the role. Who doesn't want to have a character like that batting for them?"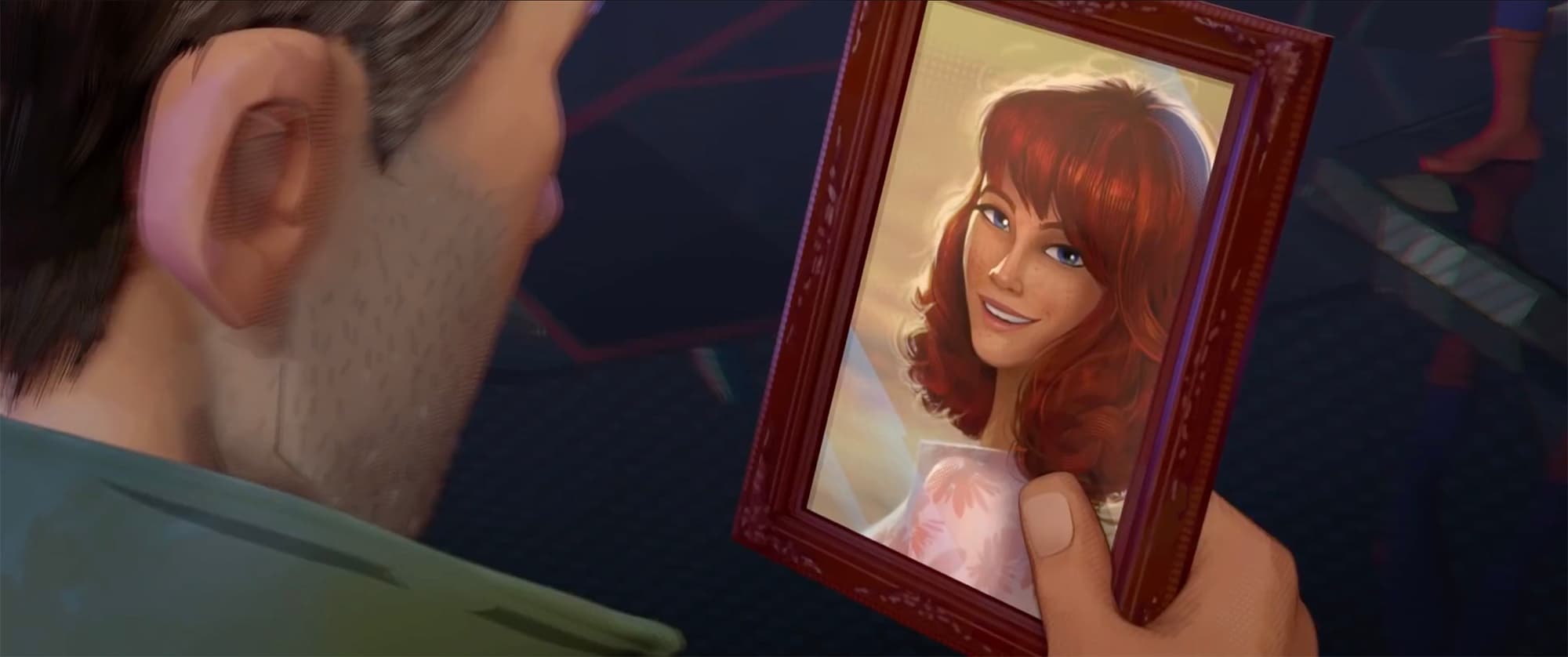 Even if things may have gotten complicated when it comes to their relationship, Mary Jane remains an important person in Peter Parker's like. Zoe Kravitz voices MJ here – though Peter may not be quite ready for their next conversation.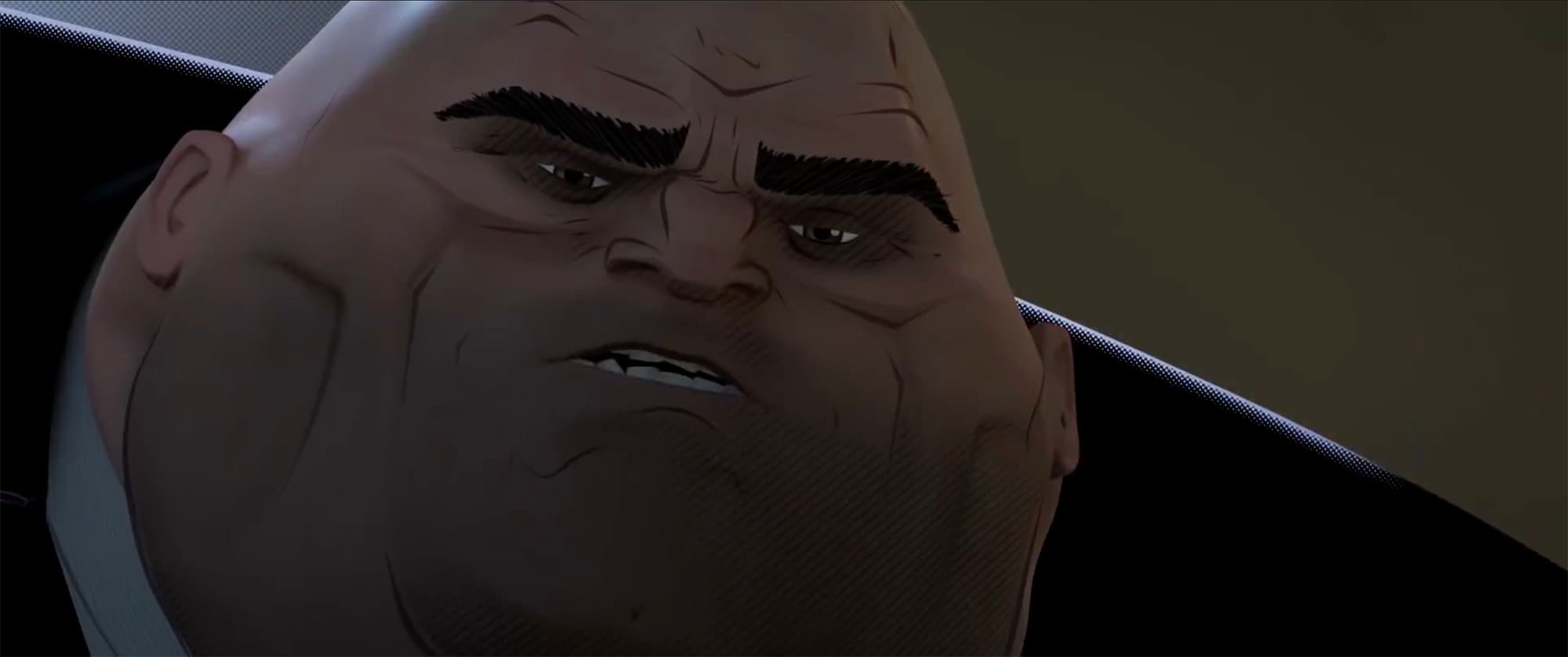 Liev Schreiber voices Wilson Fisk, AKA Kingpin, and the actor remarked, ""One of the great things about the movie is that it has a lot of villains. Of course, I'm in control of all of them, so that's even better!" Kingpin here is motivated by loss, with Schreiber noting, "He caused them a lot of shame the first time he went after Spider-Man, so he hopes to use the nuclear supercollider to bring his family back. He doesn't care what havoc that wreaks on the rest of the planet."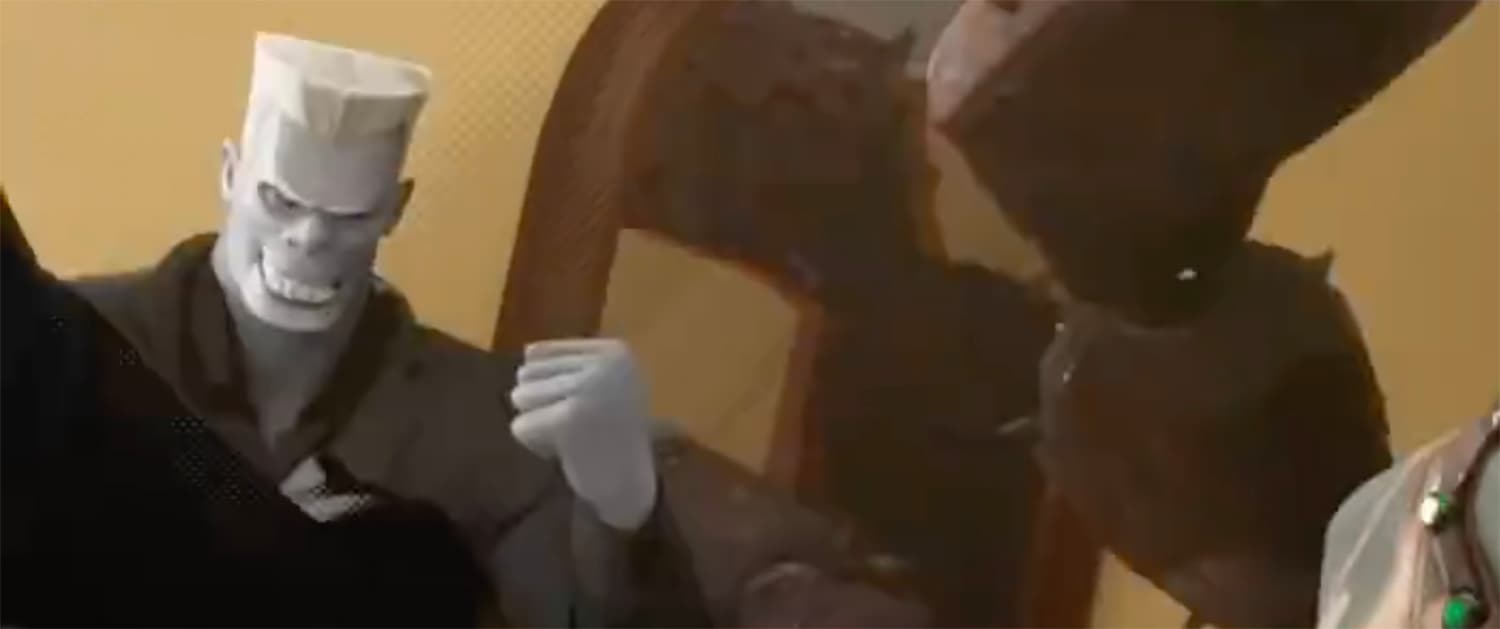 Where Kingpin goes, he's usually accompanied by the intimidating visage of Tombstone. A man of few words (Marvin "Krondon" Jones III lends his voice to the character), Tombstone is always ready for a fight. The "Into the Spider-Verse" creators based Tombstone's look on a giant zombie, conceiving him as a counterpart to Spider-Man Noir, with inspiration from the same 1930's era.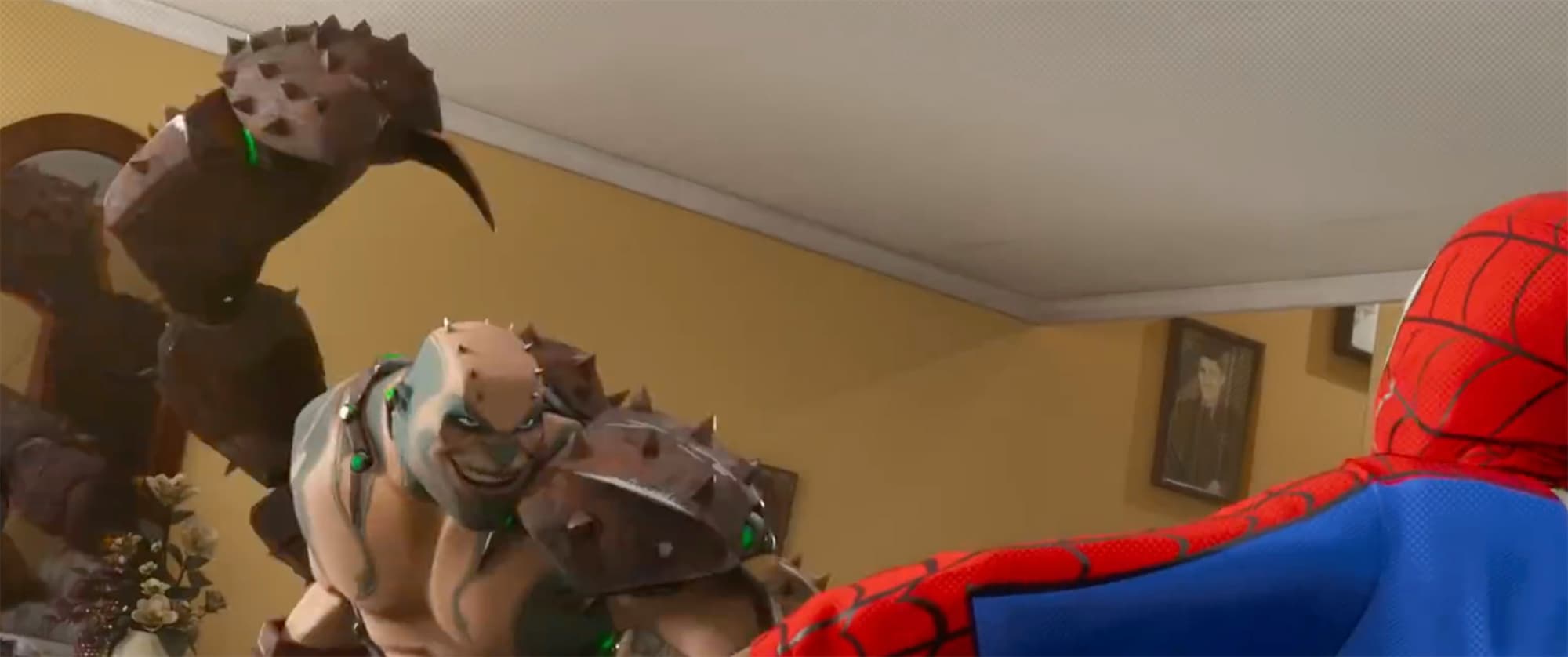 Liev Joaquín Cosio voices the Kingpin's powerful ally Scorpion, here reimagined as a character who visually evokes his namesake more than ever – his legs go from pedal to quadruped when he's fighting.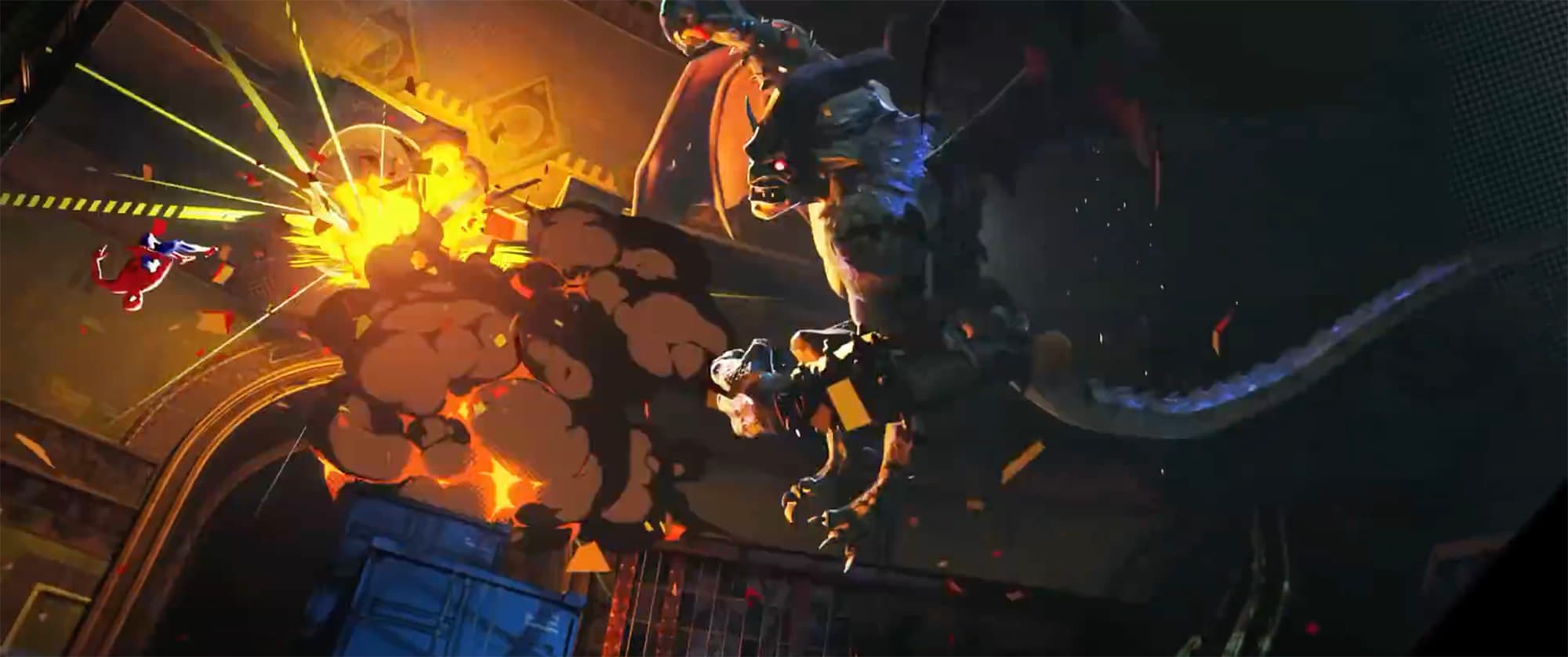 As big as Kingpin is, he's dwarfed by the Green Goblin. Inspired by the more monstrous version of the character from the ULTIMATE SPIDER-MAN comics, this Green Goblin (voiced by Jorma Tacone) is enormous, standing 22 feet tall with green scales and a purple tongue. 
"Spider-Man: Into the Spider-Verse" is now playing in theaters!
The Hype Box
Can't-miss news and updates from across the Marvel Universe!